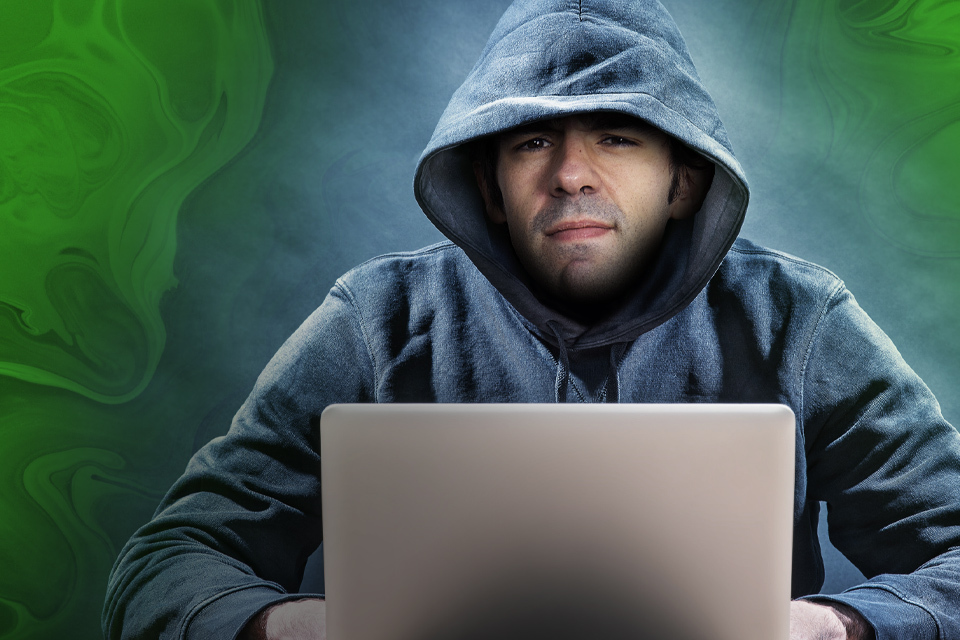 Almost every week, we see reports or reports from people close to us about scams on WhatsApp. It seems that every time someone is trapped or the victim of an invasion in the messenger for cell phones.
To understand what happens, we need to talk about the most common scams that involve the app. Check it out below:
Types of scam on WhatsApp
Phishing: with a message sent by a known or unknown contact, personal or business offering an unmissable opportunity. It can be store promotion, job opportunity or even bank doubts. Anything goes for you to click on the link and be directed to a page that pretends to be another, with a field for login, password and other personal data. Thereafter, you can fall victim to various banking scams, unintentional service subscriptions and even identity theft.
Profile cloning: another scam that grew a lot in 2020 and is a little more complex. A contact (known or not) passes a conversation to you and asks you to send them a code received by SMS. This string is actually the activation code for the account on a cell phone, and causes the criminal to log in with your profile and conversations on another device.
Another possibility of profile cloning is to ask for the QR Code to do the procedure via WhatsApp Web. So, impersonating you, he can borrow money by inventing an emergency. And this situation may become even more serious, because soon it will be possible for Brazil to officially receive the WhatsApp payment system, currently under approval by the Central Bank.
And why WhatsApp?
One of the reasons the app is a big target for scams is its popularity. WhatsApp is by far the biggest phenomenon in terms of messaging apps for mobile devices in Brazil. It practically killed SMS, does not leave much space for Facebook Messenger or for direct competition, even if rivals have more resources, such as Telegram.
In other countries, such as the United States, people prefer to communicate through other services, including Apple's. But here in Brazil, India and other nations, WhatsApp is the skyrocketing preference. In other words, as people are there in the majority, not only with the app installed but in intensive use, it makes perfect sense to be the most targeted in scams. It was like email for a long time and then instant messengers like MSN, Orkut and Facebook.
Another reason is that one of the scams, the phishing scam, was already quite popular on the Brazilian and worldwide scene. The fake coupons, the promotions, the prizes, that was when the internet was overgrown it was already rolling. And if they continue at high intensity, it is because there are victims falling, which means that the situation is worrying. So just change the mode of transport for the mobile messenger.
One more problem that makes scams grow on WhatsApp: ease of use in general. Well, on the one hand, it is great that he is a practically unlimited messenger, because you can communicate with everyone, forward messages, attachments and everything. On the other hand, for criminals it is also a full plate.
They manage to mingle with a crowd of people in large groups to send suspicious messages and links, or use the mass message sharing feature to spread malware and try to hook victims with fake websites. Security in this sense of anti-spam filter has greatly improved since 2019 because of reports of electoral misinformation, but the app still has a long way to go to avoid being a channel for lies and fraud.
Finally, we need to talk about the security of WhatsApp itself, since the application is not perfect and there are occasional reports of vulnerabilities in attachments or in Status, which is like their Stories. At least it has end-to-end encryption in conversations, which is great for privacy, but that's not enough to protect you from a lot.
Weaknesses
The biggest problem is social engineering, that is, people gaining access to privileges or information just on the basis of the conversation itself. In addition, the fact that you can only use the account on one device at a time is advantageous to avoid mass cloning, but on the other hand it becomes the great gateway for attackers. And it is super easy to activate the profile on another device, with just a single step.
Dual authentication, which is a major obstacle for any attacker, should be enabled by default. It is with it that you enter a second account activation code, which should already prevent several of the scams and add a layer of distrust on the victims if requested.
In other words: activate yours and teach it to everyone you know. And, at the end of the day, social engineering is the big weakness, and there isn't much for the company to do. So, in summary, we can say that WhatsApp is the new email in terms of use and security.
It even has its protection mechanisms and it is possible to live without falling into one of these scams. Only the application is widely used and this makes it a great target for criminals.
Protect your privacy
In addition, it has mass sending mechanisms that increase the spread and the chances of success of the blows. The app is also not to blame for the inattention of many victims who fall into social engineering, so you need to keep your attention.
Despite doing a lot of right, WhatsApp is not perfect in security. So there is no way: it will be one of the channels most sought after by scammers who want to steal accounts and hack into Brazilian devices. The best thing you can do is follow the usual tips: double login authentication, be careful when clicking on links and never send codes received by SMS to anyone.