The market for digital personal assistants in the market is populated by very famous names. Siri, Google Assistant and Cortana are already recognized as part of entire products and operating systems, helping and amusing the user with quick responses, jokes and shortcuts.
Except that Amazon also has its own resource that has conquered more and more space, including in Brazil: Alexa. A tool that is increasingly complete and present in our daily lives, showing that the company goes far beyond being a virtual store.
Who is Alexa?
In essence, Alexa is an interactive virtual assistant that operates from a voice interface and uses artificial intelligence resources to bring the best possible response to user commands.
The platform brings together functions of organization, productivity, knowledge and entertainment, bringing responses in real time and even serving as a management service for other devices.
The platform's original logo.Source: Amazon
The assistant was introduced in November 2014, along with the first device in the Echo line of smart speakers. The name was chosen both for its striking pronunciation, especially in the consonant "x", and as a tribute to the library of Alexandria, one of the great sources of works and documents in Ancient Egypt.
How Alexa works
Alexa was developed by an internal research department of the company called Amazon Lab126 and can be activated either by mouse actions or taps on the screen or by using the voice command "Hey, Alexa", followed by guidance. So, to find out if there is a chance of rain, you can ask "Hey, Alexa. What is the weather forecast for today?" and wait for the answer.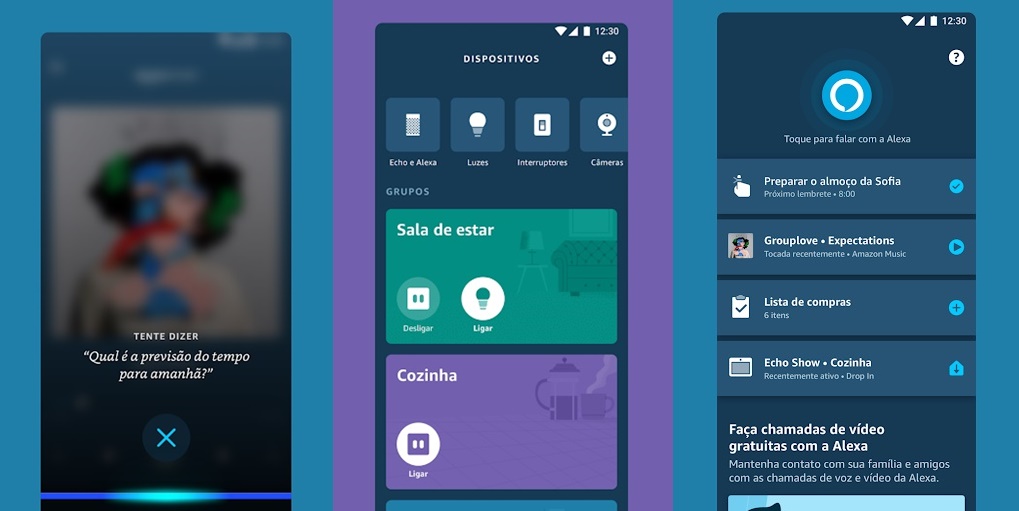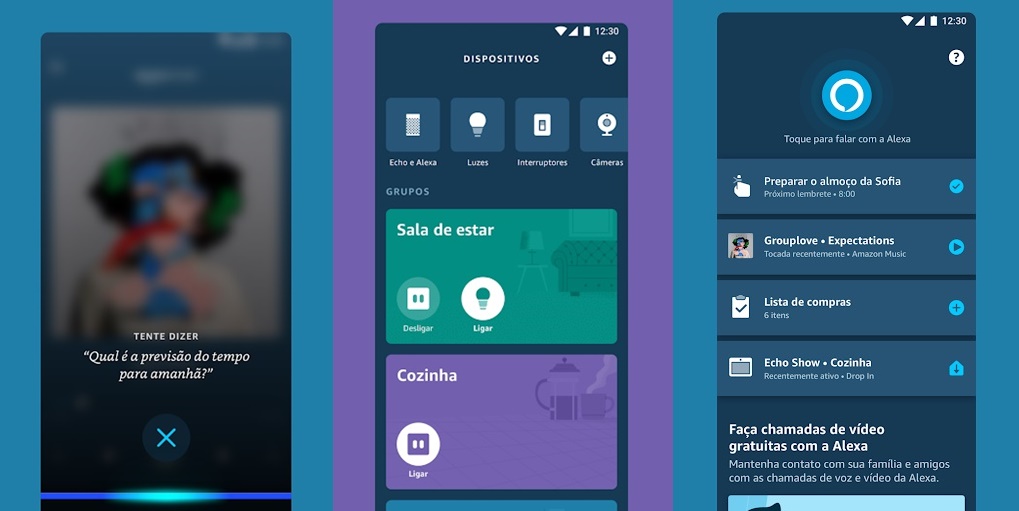 Some Alexa functions in the Android application.Source: Google Play Store
Alexa's operation is based on a combination of technologies. To receive and understand a request, the system picks up voice commands with microphones, "dissects" the message by separating keywords and responds using one of the available resources.
In addition, it uses machine learning to become smarter over time, detecting habits, answering questions based on context and recording preferences. At the same time, her language is also developed, trying to make the personal assistant interact with vocabulary and pronunciation that are increasingly closer to the human.
Since April 2019, Alexa exists in a Brazilian Portuguese language version.
The Echo family
The main means of using Alexa is from Echo devices, a family of smart speakers and smart displays (smart screens) launched by Amazon with options for all budgets and needs.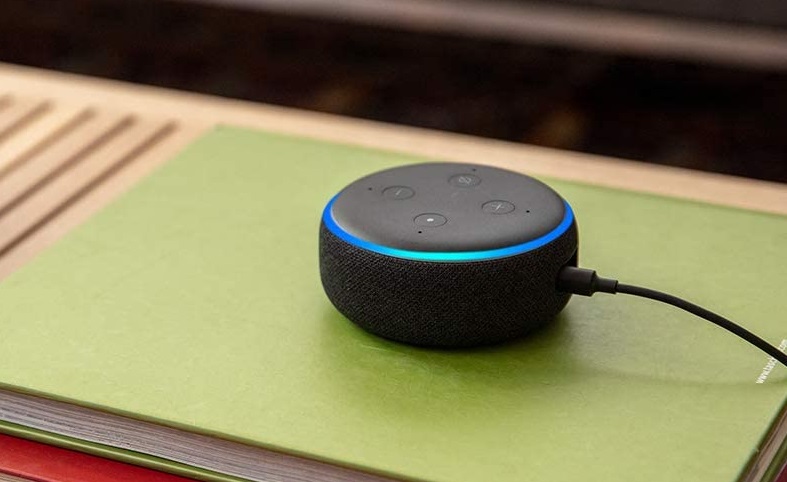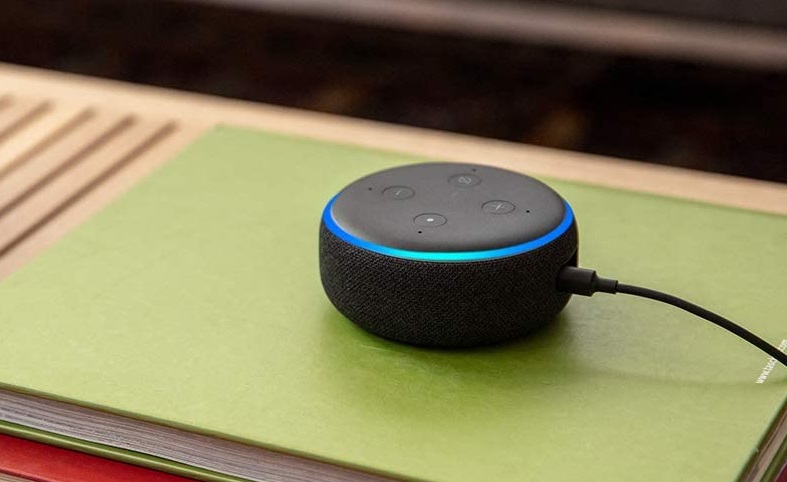 A 3rd Generation Echo Dot.Source: Amazon
Among the models currently available on the market, smart speakers are divided between the Echo Dot and Echo Studio line. Dots are miniature versions, with a minimalist and visual design that combines with different styles of decoration.
The Studio is a more expensive and larger model, but also with immersive sound, serving as a music player or high-performance phone calls.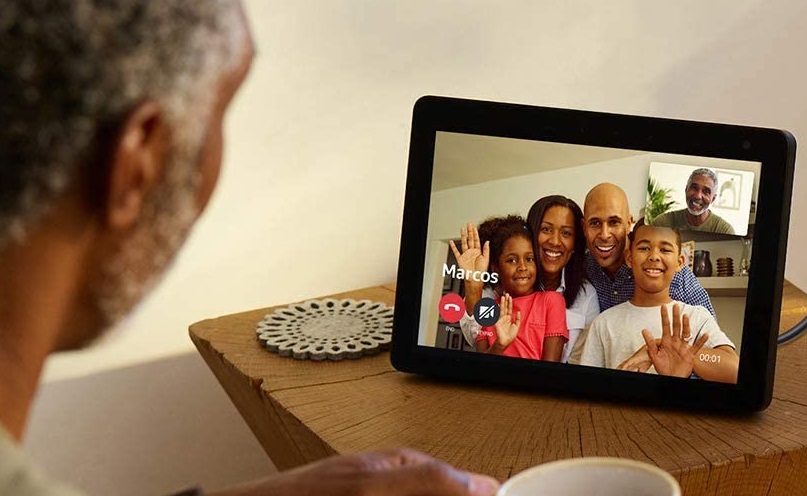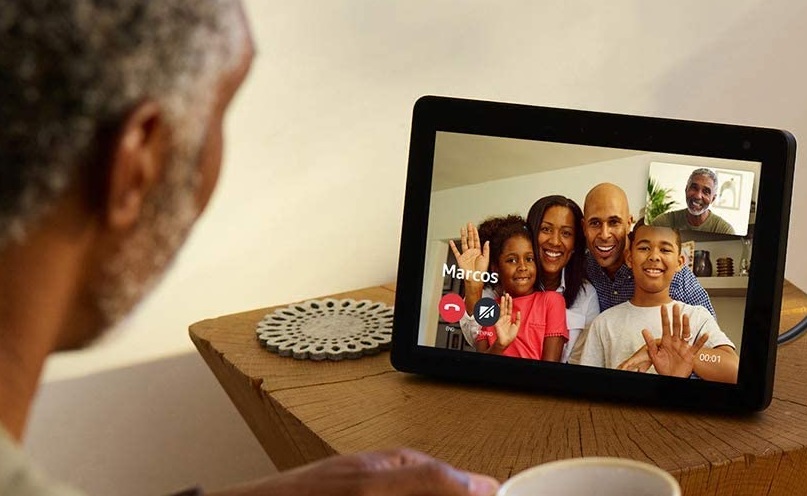 An Echo Studio making a video call.Source: Amazon
In the screen sector, the Echo Show line brings the same functionality as Alexa, but with the differential of a screen to display information, responses and even more possibilities for interaction. The size of the display depends on the model, with options that can reach up to 10 inches.
However, these are not the only options for enjoying the personal assistant. It is also possible to activate it through Fire TV devices, also from Amazon itself.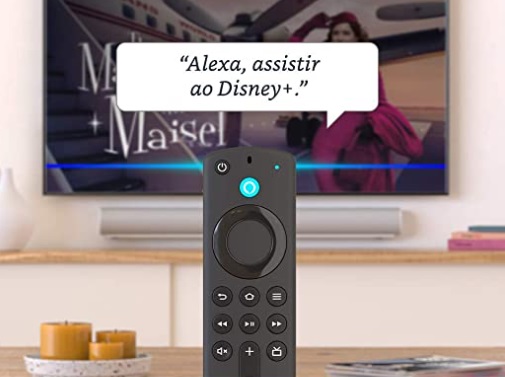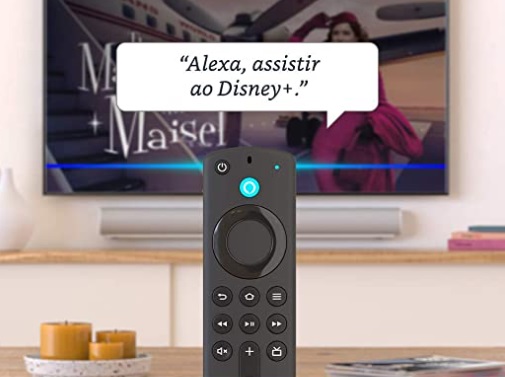 One of the commands involving streaming services on Fire TV.Source: Amazon
Tens of thousands of devices are compatible with Alexa, from smart speakers from other manufacturers to Smart TVs, notebooks and smartphones. Availability, however, depends on each partner brand. To establish the connection in these cases, it is necessary to use a company application.
Alexa functions
But, after all, what is Alexa capable of doing? If you already use other personal assistants, you already have an idea of ​​the various functions and capabilities of this type of platform.
It can perform basic tasks, such as responding to various inquiries and requests for weather reports, news, currency quotes or revenues, for example. In addition, it can be used to set alarms and reminders, or write down various lists, whether for purchases or future tasks.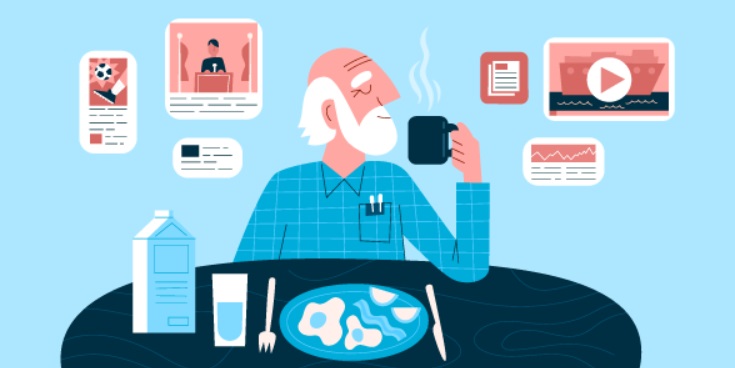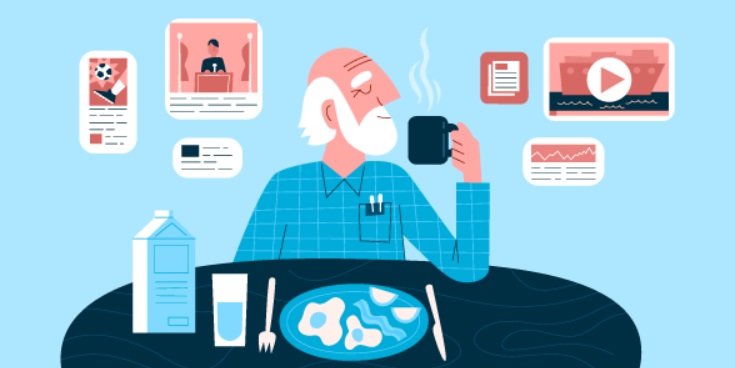 Some possibilities of Alexa during your day to day.Source: Amazon
Especially in the case of the Echo line, voice commands can be used to control songs and audios being played, in addition to making calls to your contacts. On holidays, holidays and anniversaries, she receives special interactions – something that has already happened with Star Wars and Easter, just to name a few examples.
From an internal store, Alexa has a number of "skills" (the skills, in English) that operate as user-requested applications. They include both news and information services and games, such as profiles that tell jokes and make guessing games.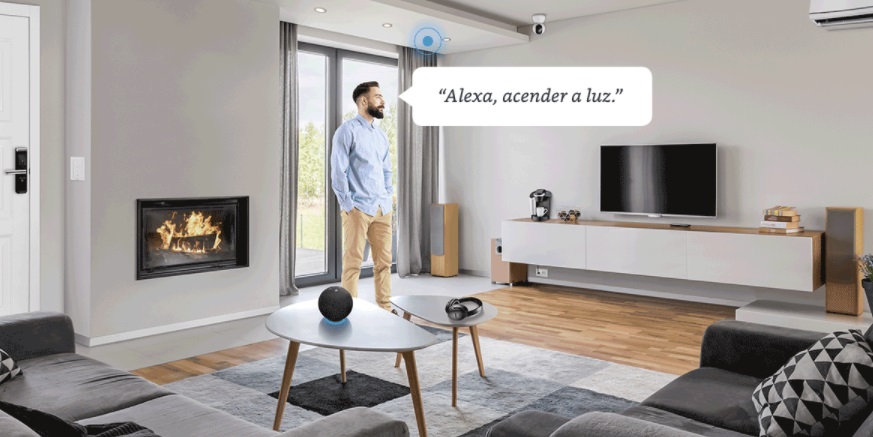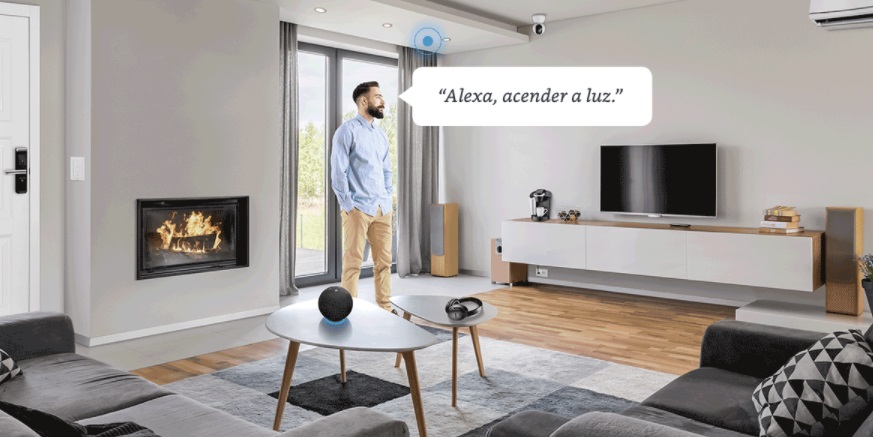 One of the possible functions in connection with smart lamps.Source: Amazon
Finally, the personal assistant can also be used as a control center for a smart home ecosystem. If sensors, appliances, cameras and other devices are properly paired on the same network, it is possible to command the operations of the residence using voice commands.