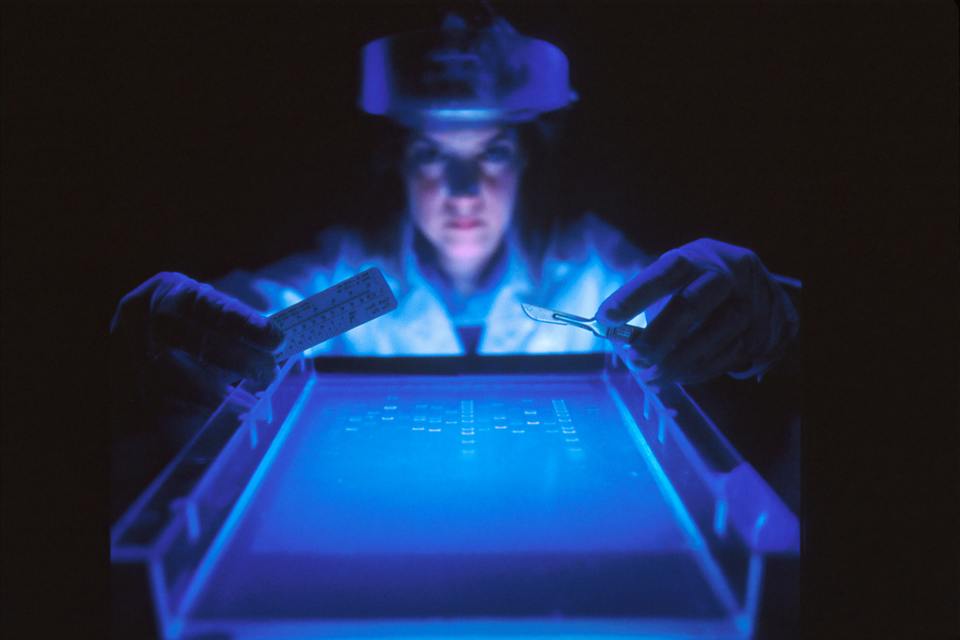 Medicine has described more than 80 different syndromes that increase the risk for cancer. Oncogenetics identifies which families are at risk and establishes strategies for early tumor screening, specifically targeted at each patient. How do you know if your family is at high risk? The oncogeneticist doctor at Hospital Sírio-Libanês, Dr. Maria Isabel Achatz, assists us with this content.
The progress of medicine
In the last decades, the development of oncogenetics has allowed the characterization of syndromes of hereditary predisposition to cancer. These conditions are directly related to the occurrence of 5 to 10% of all human cancers.
Families with many cases of cancer, of the same or different types, should always be evaluated by a geneticist doctor as to the possibility of having any genetic alteration. In addition, the occurrence of cancer at a younger age, of multiple tumors that are not the result of metastases, or the presence of tumors considered rare, also requires attention. Today we know that even cases of breast cancer in women under 45, ovarian or pancreatic cancer at any age can be the first manifestation of a hereditary cancer predisposition syndrome.
Routine checkups postponed due to pandemic
Because of the COVID-19 pandemic, many people stopped performing their routine checkups and canceled elective appointments. In the case of these patients, it is not recommended to postpone the follow-up. Above all, you must be very careful before canceling any regular screening exam, always asking for medical advice.
The diagnosis is confirmed by genetic tests. They are fundamental to the characterization of which hereditary syndrome is leading to increased risk in the family. In the past, the cost of these tests was very high and, for that reason, inaccessible to many families. Today, with the next-generation sequencing technique, from English next-generation sequencing, we can carry out more affordable genetic tests and molecular panels for several genes at the same time, often even with health insurance coverage.
Defining which genetic variant causes the syndrome in the individual will allow fundamental actions in the care of patients with high risk for cancer. Knowing exactly what is the gene in which the change is located, tracking strategies can be defined through targeted tests. This facilitates early diagnosis, often avoiding the need for major surgery and the need for treatments with chemotherapy and radiotherapy.
Another important gain is the possibility of defining precision treatments, aimed at genetic alterations in specific genes, such as, for example, BRCA1 or BRCA2. In patients with ovarian cancer with mutations or pathogenic variants in these genes, it is possible to indicate the use of drugs that inhibit the PARP pathway, with prospects for a more effective response than that obtained in non-carriers.
Finally, we can screen patients who are at an excessively high risk of developing cancer, often greater than 80%. In very specific cases, there is the possibility of resorting to risk-reducing surgeries or prophylactic surgeries. In these cases, agility in the molecular diagnosis can be crucial to assist in the definition of the surgical approach.
What do doctors recommend?
It is essential that high-risk patients, with a personal or family history suggestive of any of these syndromes, seek specialized genetic counseling, which must be carried out even before the genetic test is requested. The counseling will assess the desirability of carrying out genetic tests, discussing its implications and limitations, addressing information about the mechanism of genetic inheritance and the risk of transmission of hereditary cancer syndromes. As this moment involves very important psychological issues, such as guilt and fear, which can have an immediate or future impact, additional psychological counseling is often recommended.
At the beginning of the pandemic, it was estimated that the risk of delaying screening tests for a few months was unlikely to outweigh the risks of exposure to the virus during office visits and hospitals. However, with the persistence of COVID 19 and the lack of a clear forecast for the normalization of health services, it is discouraged to prolong this situation indefinitely. As soon as possible, vaccines should be taken by high-risk patients, according to the same general guidelines established by health authorities.
***
Dr. Luiz Fernando Reis, biweekly columnist at TecMundo, is director of Teaching and Research at Hospital Sírio-Libanês, an area responsible for the generation, application and dissemination of knowledge that brings value to Brazilian society and promotes better health care practice. With a degree in Biochemistry from the Federal University of Juiz de Fora (UFJF), in Minas Gerais, Luiz holds a PhD in Microbiology and Immunology from the New York University School of Medicine (United States) and a post-doctorate in Molecular Biology from the University of Zurich (Switzerland) .