Telegram has two features that, although similar, have very different objectives. We are talking about groups and channels, which draw attention for their wide reach. The former work similarly to WhatsApp groups, with the difference that they hold up to 200,000 members. The channels, in turn, serve to transmit messages to large audiences and can have an unlimited number of subscribers.
But the differences between these features do not end there. To avoid possible confusion, Telegram clarified the function of each one, as you can see below:
Telegram: Groups x Channels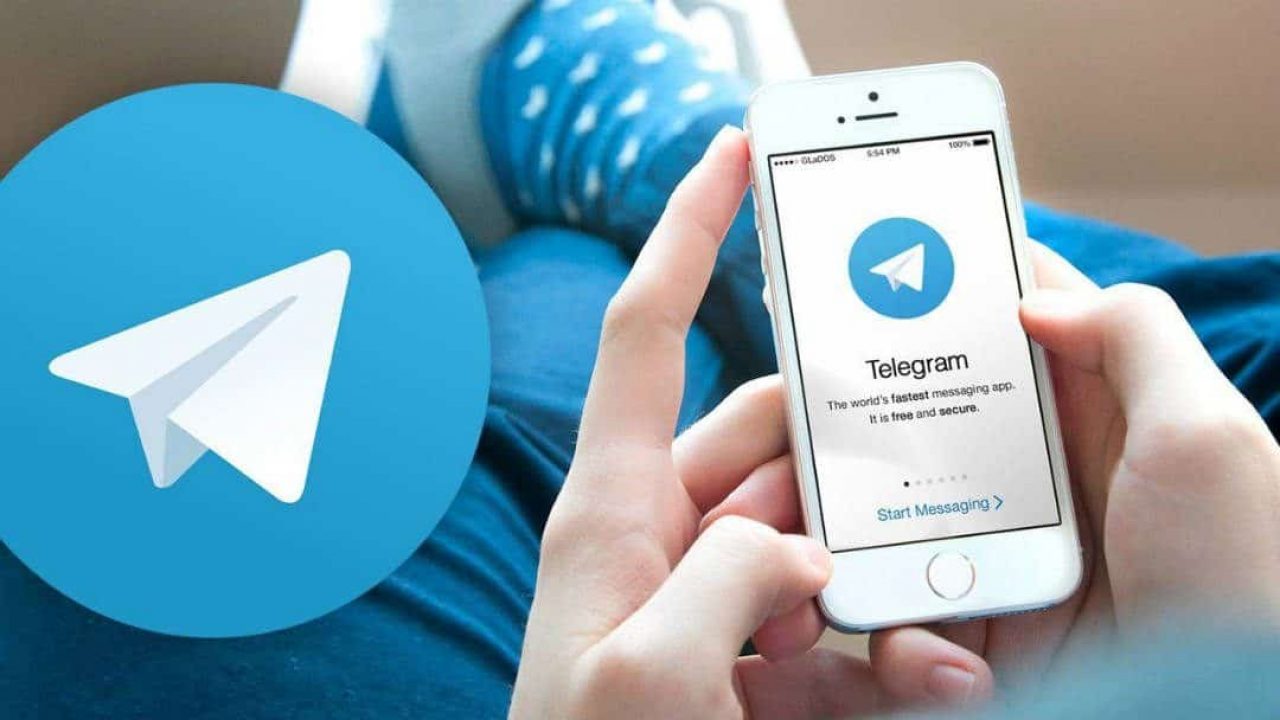 According to the company, the groups were developed to share messages with friends and family, or even to communicate with small work teams. Despite this objective, they can take on a much larger dimension, as previously mentioned.
For comparison, a WhatsApp group supports up to 256 participants. If looking for a longer range, the user will have to resort to the Transmission List tool, which allows messages to be sent to all contacts on the cell phone.
Due to the possibility of gathering 200 thousand people in a single group, Telegram has more tools than its competitor. This includes the ability to change the group's privacy, hide old messages through history, and appoint administrators with granular privileges. It is also possible to pin messages at the top of the screen so that all members can view them.
The channels, in turn, resemble the WhatsApp Broadcast List, but with a much greater reach. As already noted, they can have an unlimited number of subscribers. In addition, when posting to a channel, the message does not include the user's credentials, but the name and photo of the channel, with a "more public" content. To allow monitoring of reach, the application also displays a view counter in the message.
Public and private channels: what's the difference?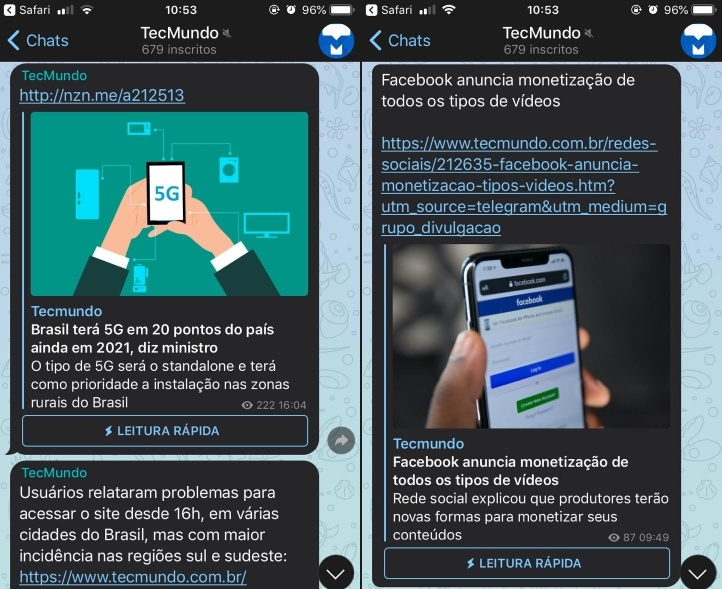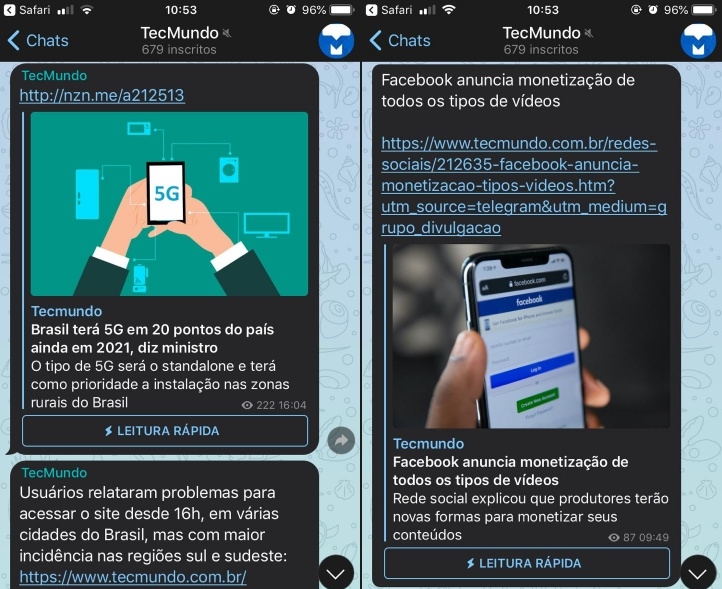 The TecMundo channel is an example of a public channel, through which you have access to the news published on the website.
Channels, like groups, can be public and private. However, they have some particularities that deserve special attention. Public channels can be easily found and accessed when searching for Telegram. Private channels, also called "closed companies", do not appear in the search.
In this case, the user only gets access via an invitation link to the channel or if it is added by the creator. It is worth noting that private channels with publicly available links are treated as public channels.
Public channels are widely used by content creators, online course owners and people in general who want to share knowledge. The channels have a t.me link (such as https://t.me/tecmundooficial, TecMundo channel), which can be shared and published anywhere. It is worth mentioning that if a private channel has its link made publicly available, it will be treated as public.
Comments on Telegram channels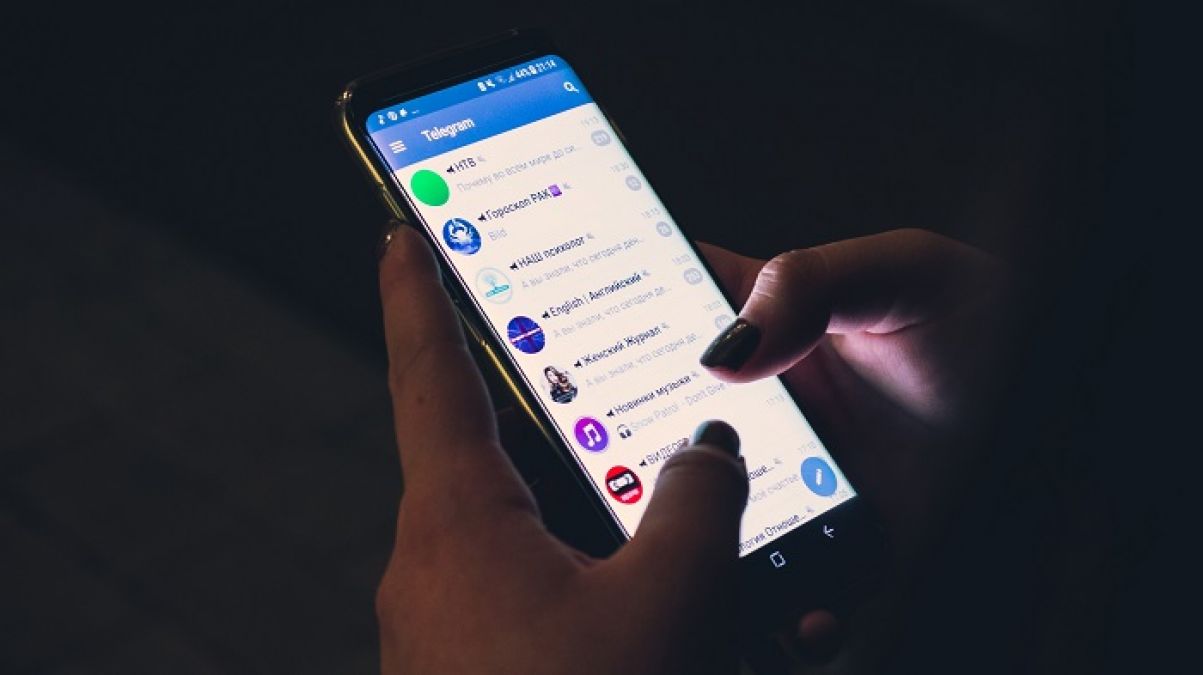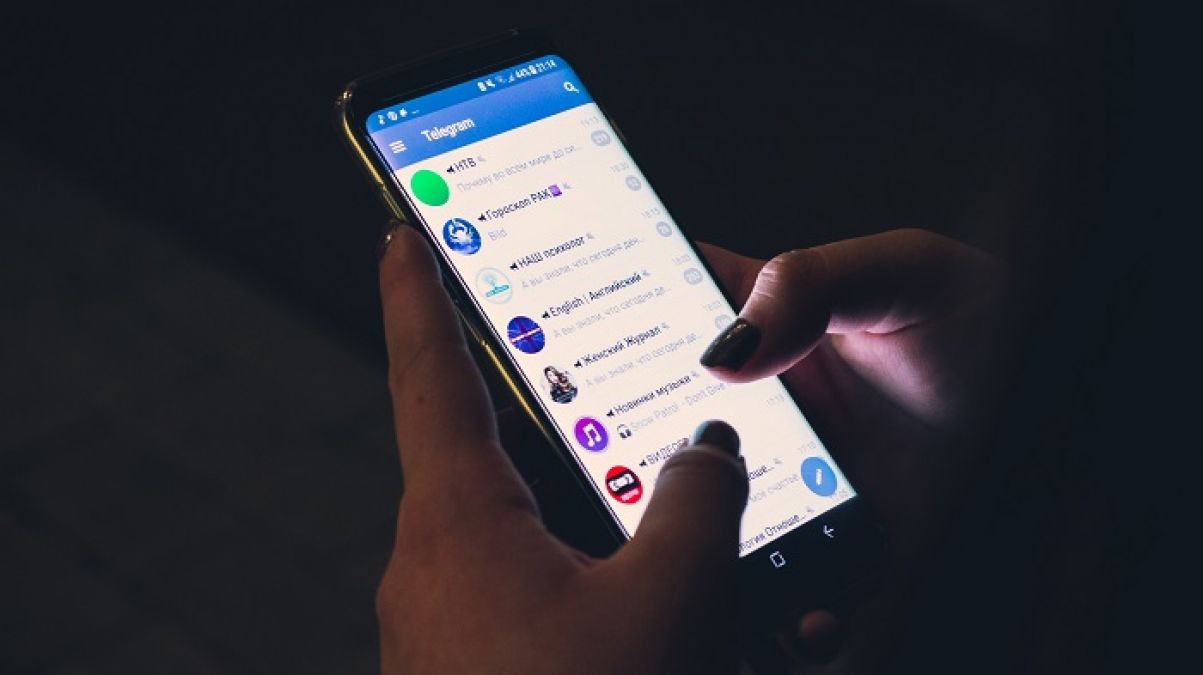 To increase interaction between users, Telegram added a comment button to the channel's posts. However, this only applies to those who have a linked conversation group. Comments are available on topics and forwarded to the conversation group. Thus, everyone keeps up to date on the subject.
Users who were not members of the channel's chat group will receive notifications about responses to their comments via a chat called "Responses". If you have a channel and want to activate this functionality, just access the Channel Settings menu and click on Conversation.
How to create groups and channels on Telegram?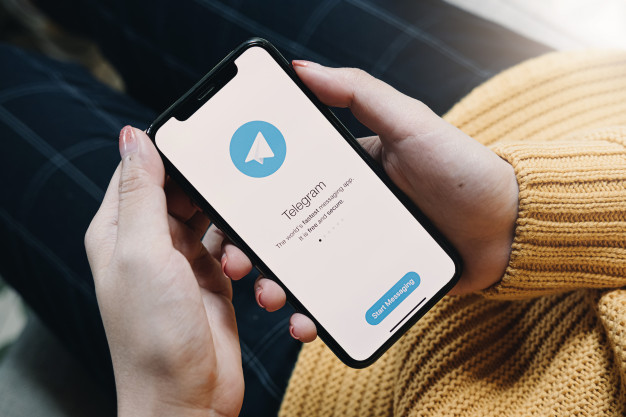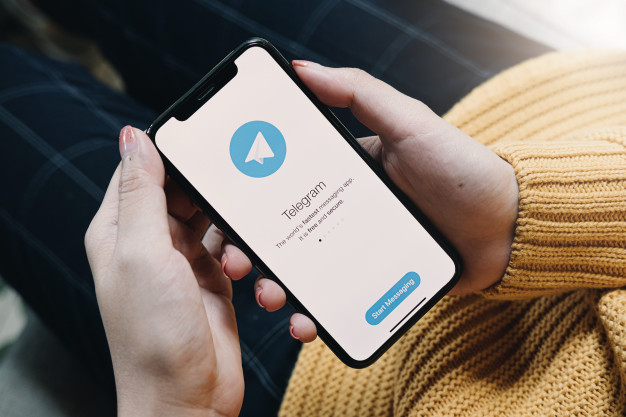 To create a group on Telegram, just follow the step by step below:
If you have an iOS (iPhone), the first step is to create a new message. To do this, tap the icon in the upper right corner under Chats. Then select the New Group option. If your device is Android, click on the circular pencil icon in the chat list and choose the New Group option. The option is also available in the desktop version, just select the menu button in the upper left corner.
To create a channel, use the same path. However, instead of choosing "New Group", click on "New Channel".