Roblox has been on the market for more than a decade, but has recently gained notoriety because of its popularity and market value. The free gaming platform has more than 150 million monthly active users, surpassing iconic titles such as Minecraft.
The number of players is not the only impressive factor in the game. The company that develops Roblox recently hit the stock exchange with a valuation of approximately $ 40 billion, beating giants like Eletronic Arts, Take Two and Ubisoft.
Where to play Roblox?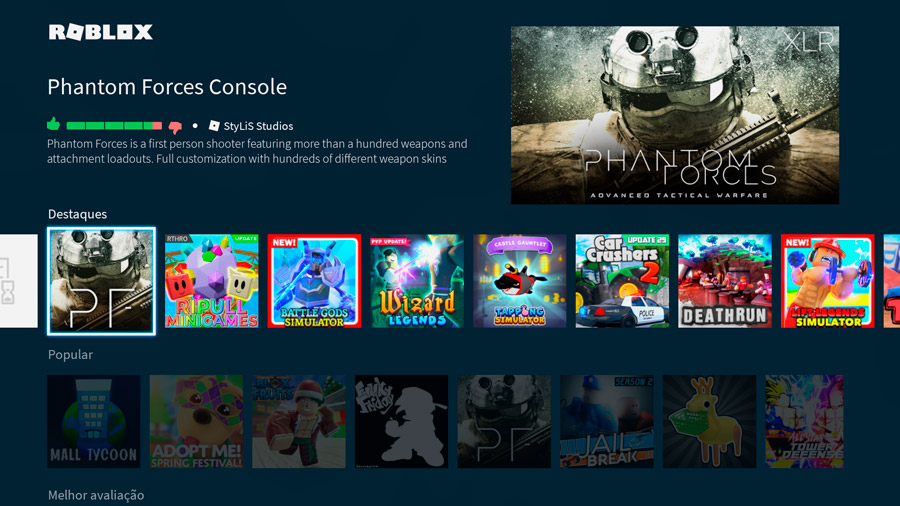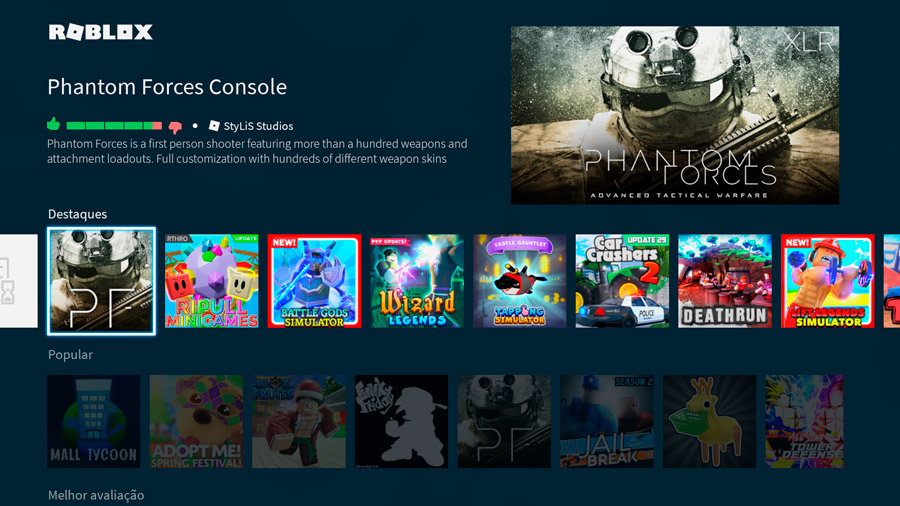 Roblox on the Xbox Series X.Source: Mateus Mognon / Screenshot
Currently, Roblox can be downloaded and played for free on your computer, Xbox consoles, and Android and iOS phones. In addition to being free on all platforms, the game is also quite light.
According to the developer, Roblox can be installed with only 97 MB of free storage space on the computer. The hardware required for notebooks and PCs is also modest and you only need a device with 1 GB of RAM to get the platform to run.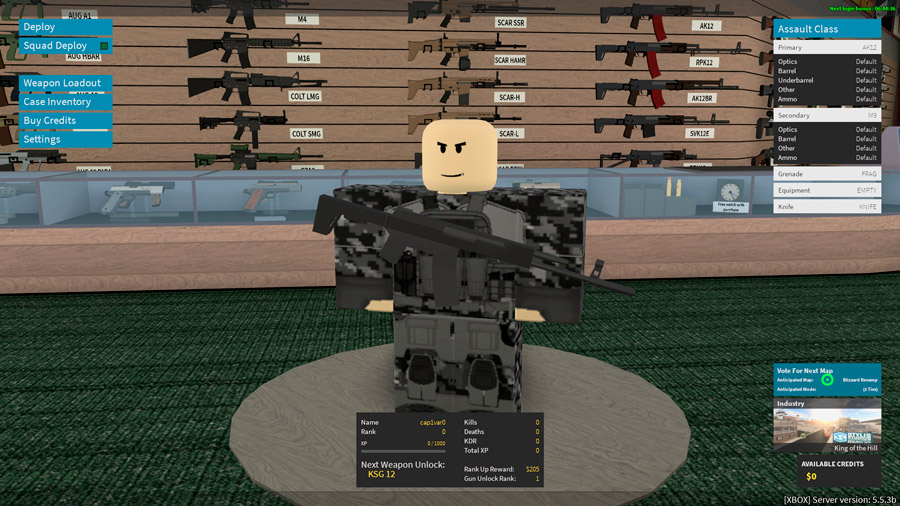 Phantom Forces, one of the games available on Roblox.Source: Mateus Mognon / Screenshot
For the mobile version, the developer recommends using a smartphone or tablet with Android 4.4. In the case of Apple, Roblox works on devices with iOS 8 or higher, including iPad 2, iPhone 4s, iPod Touch 5th generation and all the latest releases from the brand.
On all platforms, developers recommend using a 4-8 MB / s web connection. The game works best with wired internet or Wi-Fi, but it can also be used on 3G or 4G.
How Roblox works
Roblox is not just a game, but a platform that works in a similar way to a "digital Lego". The developer offers tools for users to create and distribute games for free.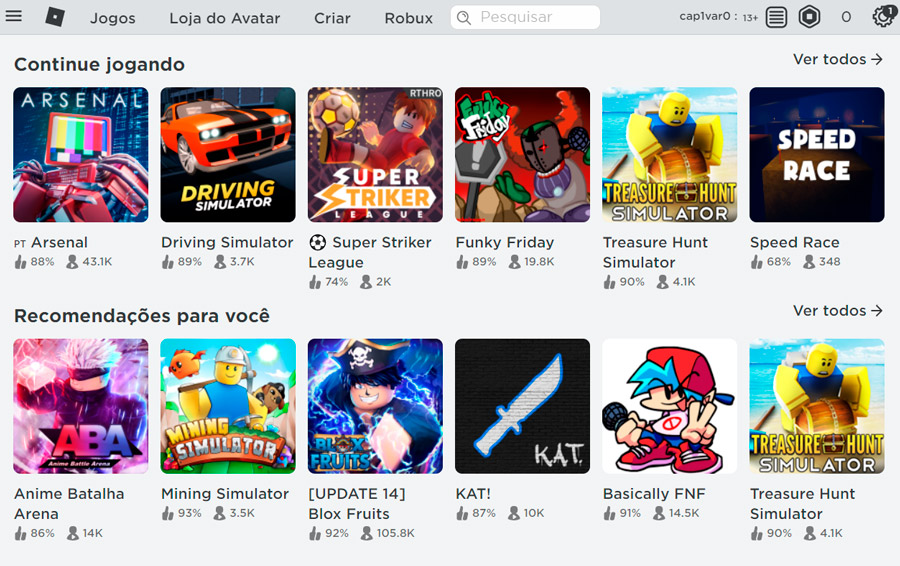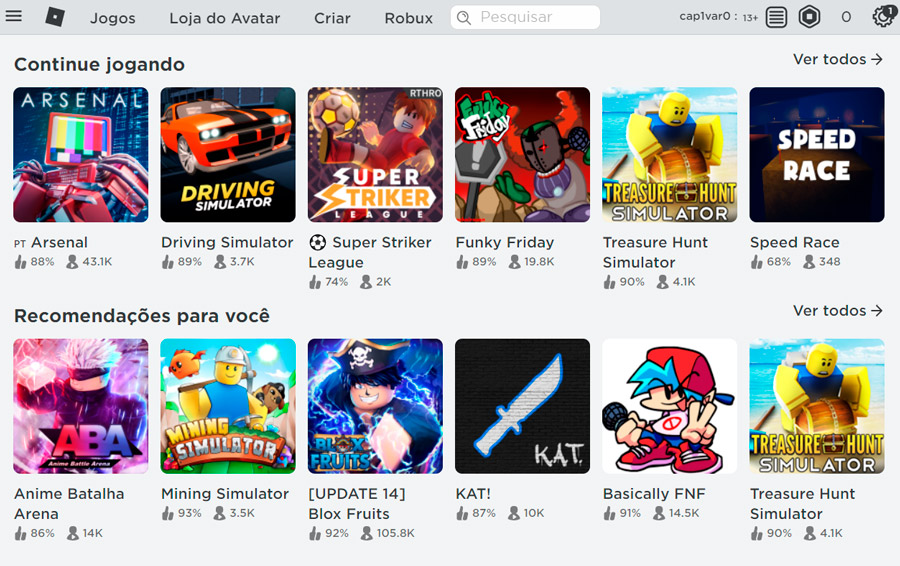 Roblox offers a catalog of free games created by platform users.Source: Mateus Mognon / Screenshot
To be a player or creator, simply create an account on the Roblox website or in one of the platform's applications using a valid email and a username. The game has progress shared between devices, which allows you to take all your items to any computer, phone or console that supports the game.
After logging into the platform, Roblox displays a catalog with the main games available. To play, just click on one of the titles, which will load instantly, without the need for extra installations.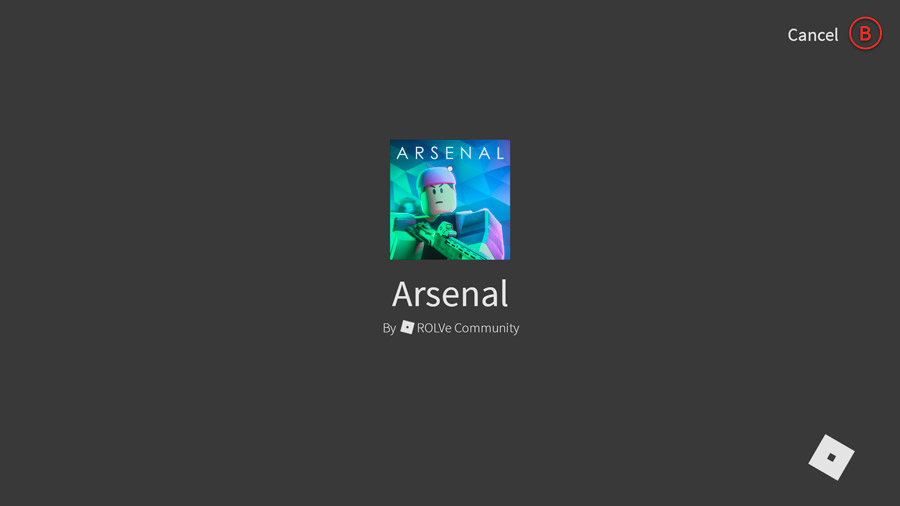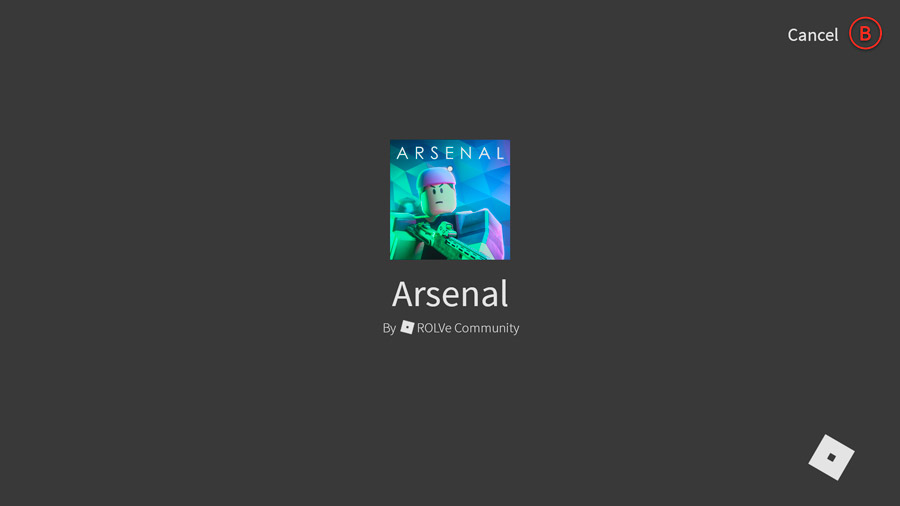 Roblox games load instantly.Source: Mateus Mognon / Screenshot
The games are fully optimized for mouse and keyboard, video game controls and also have on-screen commands for smartphones and tablets. Each Roblox game has its own rules and gameplay is often very simple to learn.
What is Robux, Roblox's money?
The main point in common between Roblox games are the forms of monetization. The currency used on the platform is Robux, which can be purchased at the store using real money and also earned by "working" making games.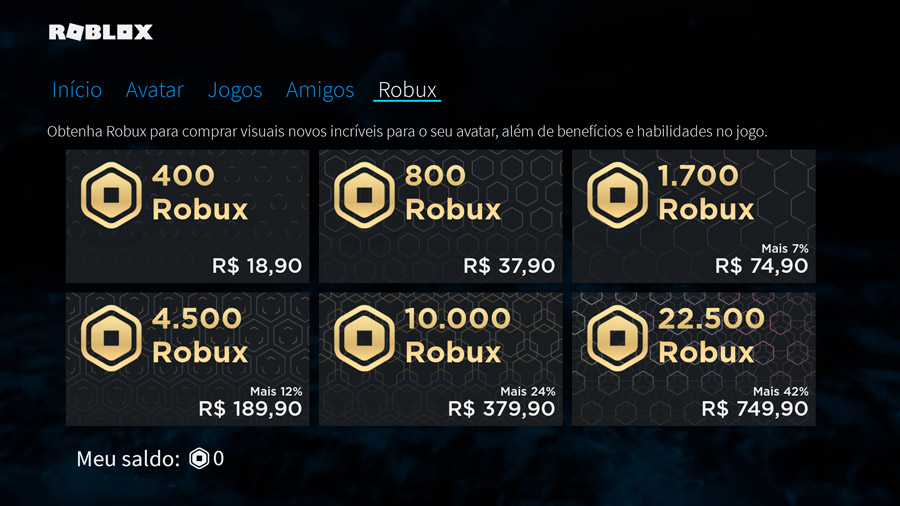 Robux can be purchased for real money or earned by creating games on Roblox.Source: Mateus Mognon / Screenshot
Robux can be used to purchase customization items, which are sold in a store within the platform. Roblox also offers Game Passes, which guarantee extra benefits in each game published.
Game Passes are implemented by game creators, who can use the tool for free and without limits in their projects. The gains from sales allow Robux to be won and, depending on the popularity of the game, can even be turned into real money.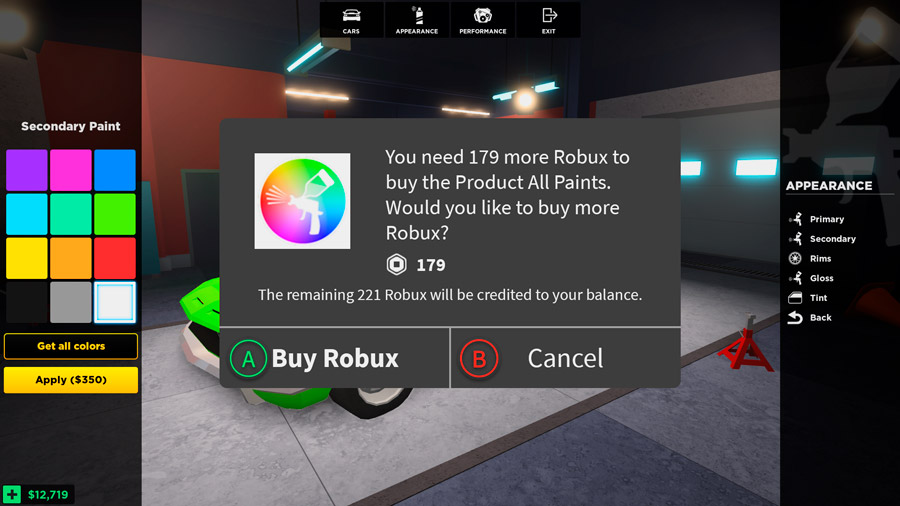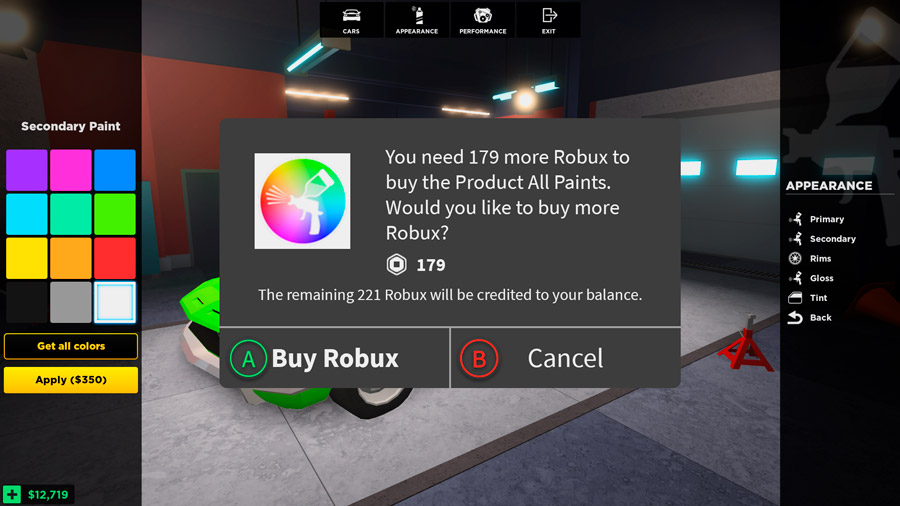 Game creators can put microtransactions in their games on Roblox.Source: Mateus Mognon / Screenshot
Roblox allows players to create games and implement Game Passes with any type of benefit and at any price. According to the developer, the paid option can include everything from items that give extra strength or speed to a simple cosmetic improvement.
How to make money on Roblox?
If the production becomes popular on the platform and other users buy the Game Pass, it is possible to become a partner and receive part of the money earned with Robux. Under Roblox rules, the option to convert the currency into dollars is available to players over 13 years old who get 100,000 Robux and are subscribers to the premium version of the game, available in plans starting at $ 4.99 monthly.
The monetization method adopted by the owner of Roblox is the main reason for the financial success of the platform. According to the company, more than 1,200 game creators managed to raise $ 10,000 during the past year by selling Game Passes and items in their projects. In all, the company paid more than $ 328.7 million to players, an amount 200% higher than the amount reached in 2019.