Consumer habits have changed and, in order to continue offering better service to them, companies also needed to adopt new strategies. It is in this scenario that the phygital. Stay with me to better understand this concept and its impact on the customer experience.
Online and offline working together. The concept of phygital arises from the combination of the English words physical (physical) and digital, respectively. The idea is to unite the best of these two environments to offer an integrated customer experience.
On a day-to-day basis, this means that the consumer can transit through both environments during contact with a company. This happens, for example, when he starts his purchase journey in an e-commerce, completes his order online and chooses to pick it up in a physical store.
The opposite is also true. In the clothing brand Amaro stores, for example, it is possible to try on the pieces on the spot, complete the purchase on a tablet and ask for the order to be delivered.
So, considering that, more and more, the customer wants to feel that their wishes are taken into account and that they have the power to decide, it is essential that companies think of strategies focused on phygital to attract new people and retain those who already know their brand. .
How to make a business phygital
First of all, it is necessary to focus on the customer: understand their purchase profile, their pains and their desires. After that, it's time to create strategies to meet that person's need — here, technology can (and should) be your greatest ally 🤝.
Let's say, for example, that you have an online clothing brand, but you realize that you haven't been selling because most of your audience prefers to try on a piece before buying. You can create a platform where the consumer can choose the items they want and the company is responsible for sending the selected pieces to their home for them to try on.
If the customer likes the products, he also chooses the payment method: physical cash, Pix, credit card… The important thing is: the customer had support from the same company, in different channels, during his purchase journey. We call this type of service omnichannelwhere a brand is present in several channels online e offline to provide an integrated user experience.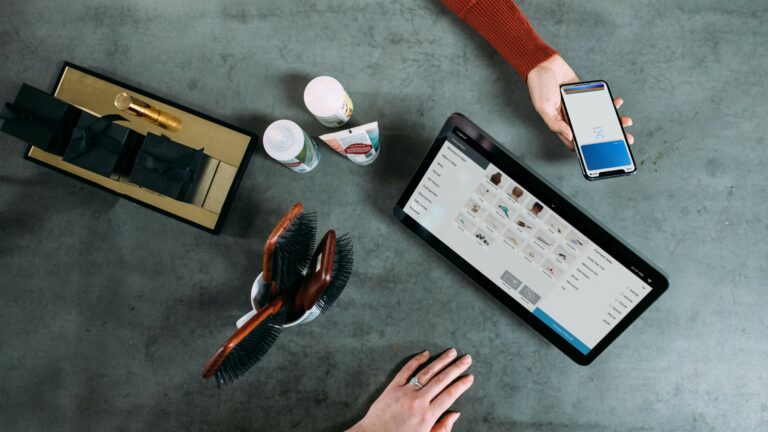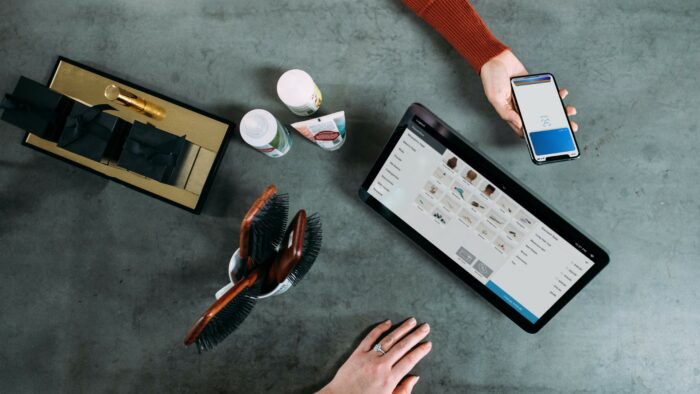 To bring the customer even closer, think about how to provide amazing experiences.
In one of its marketing actions, Nubank, for example, distributed the Talão de Wows, in 2021, to its users. Despite being physical, inside it was possible to find QR Codes that, when scanned, led to a Spotify playlist; discounts for apps like iFood and Uber; among other treats. In this case, the fintech used Quick Response Code technology to offer a new experience to its customers.
Technologies used in phygital
In addition to the QR Code I mentioned above, there are other technologies on the market that, when used correctly, can help improve the consumer experience:
IoT
The concept of the Internet of Things, or Internet of Things (IoT), is that of a huge network of physical devices connected to the internet.
In retail, for example, the technology can be used in cell tracking systems and Wi-Fi. This makes it easier, based on the customer's geolocation, to send a personalized offer. It's a way of showing that person that you understand what they want and aren't just trying to profit from selling a product or service.
You can also offer detailed information about a product to help the customer make a decision. Imagine that you have a market and you have placed a newly launched chocolate on the shelves. If the consumer still doesn't know the candy and wants to know more details (ingredients, nutritional information, manufacturing date), he can scan the item's barcode and see all the information in an interactive way such as videos, graphs and diagrams.
What I mean is that with IoT it is possible to do many things in relation to service. It's just understanding what the customer needs in their experience and how you can use technology to serve them.
Artificial intelligence
Artificial Intelligence should also be explored by companies that want to integrate the physical and digital world.
In Brazil, we have a very cool example of an organization that took advantage of this technology to innovate in its service and offer the customer a phygital experience: Americanas SA
The company launched, in November 2021, the autonomous Ame Go store. There, the customer can choose the desired items and exit through the turnstile quickly: without queuing, without human service and without having to scan the barcode of each product .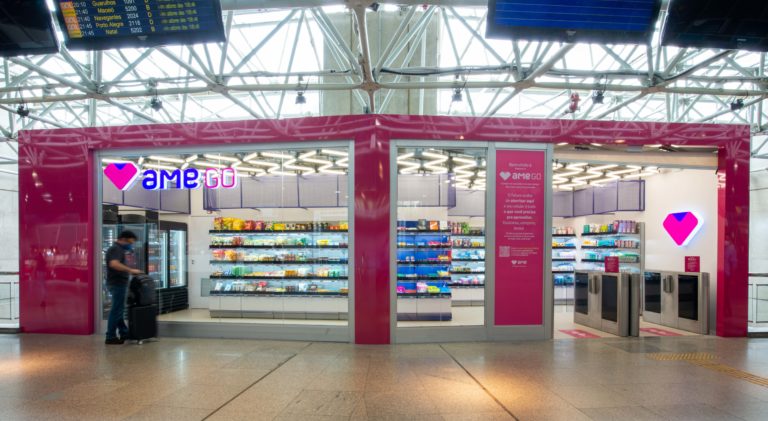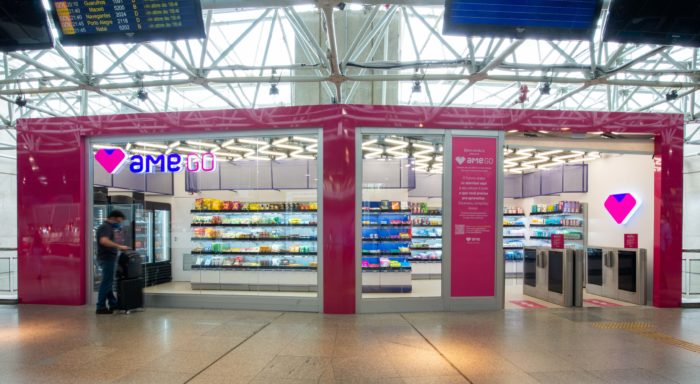 Bruno Gall DeBlasi, author on Tecnoblog, has already been present in the store. According to him, the Ame Digital app is the starting point for this experience since the customer can only enter after generating a token in the app. The numerical sequence generated for release is also used to identify the user during purchases.
"The identification is made with the help of cameras spread across the ceiling. These devices make the consumer's body biometrics, which is linked to the token generated by Ame Digital, so that it is recognized within Ame Go. Afterwards, the cameras create a kind of 'story' of the customer within the establishment.
Upon exit, payment is made by Ame Digital and that's it — the purchases are done.
This is just one example of how AI can be applied to a phygital business, but there is much more that can be explored.
Augmented reality and virtual reality
Augmented reality and virtual reality also play an important role in the user's shopping experience.
Imagine a person who needs new glasses, but is unsure of purchasing the item online because they don't know if it will match their style, if it will be big, small 🤓… With augmented reality, they can visualize how the pre-selected model would look in it — clothing, furniture and home decor stores can also use this strategy.
Like augmented reality, virtual reality can also be used by various segments. Thinking about furniture, for example, a brand can create virtual showrooms so that its customers can better visualize a furnished room.
As we have seen, phygital is already a reality and there are several strategies and technologies on the market that can help companies that want to work uniting the digital and physical worlds. Put your customer in the focus of the business, listen to their opinion and they will answer you which way to go and which is the best option for your brand.
With information: allin