Created by Dustin Moskovitz, one of the founders of Facebook, Asana is a tool for managing projects, tasks and teams. Its function is to make the daily lives of users more productive by centralizing everything in a single app.
Considered one of the most complete and intelligent solutions for management, it offers numerous resources that streamline the work routine. Next, learn more about Asana and how it can collaborate for your company's day-to-day activities.
Plan, create goals and deliver projects more quickly using Asana.Source: Asana / Disclosure
How Asana works
Asana was developed to monitor the productivity of Facebook employees. Soon, the effective model of team and project management started to be adopted by small, medium and large companies around the world.
Regardless of the sector in which it operates, the software offers all the tools for project organization and management. At the same time, it uses an interactive environment for extensive communication between team members.
Using Asana, managers are able to follow the development of the project from end to end. In addition to assigning tasks, they can generate individual, group, or activity-specific performance reports.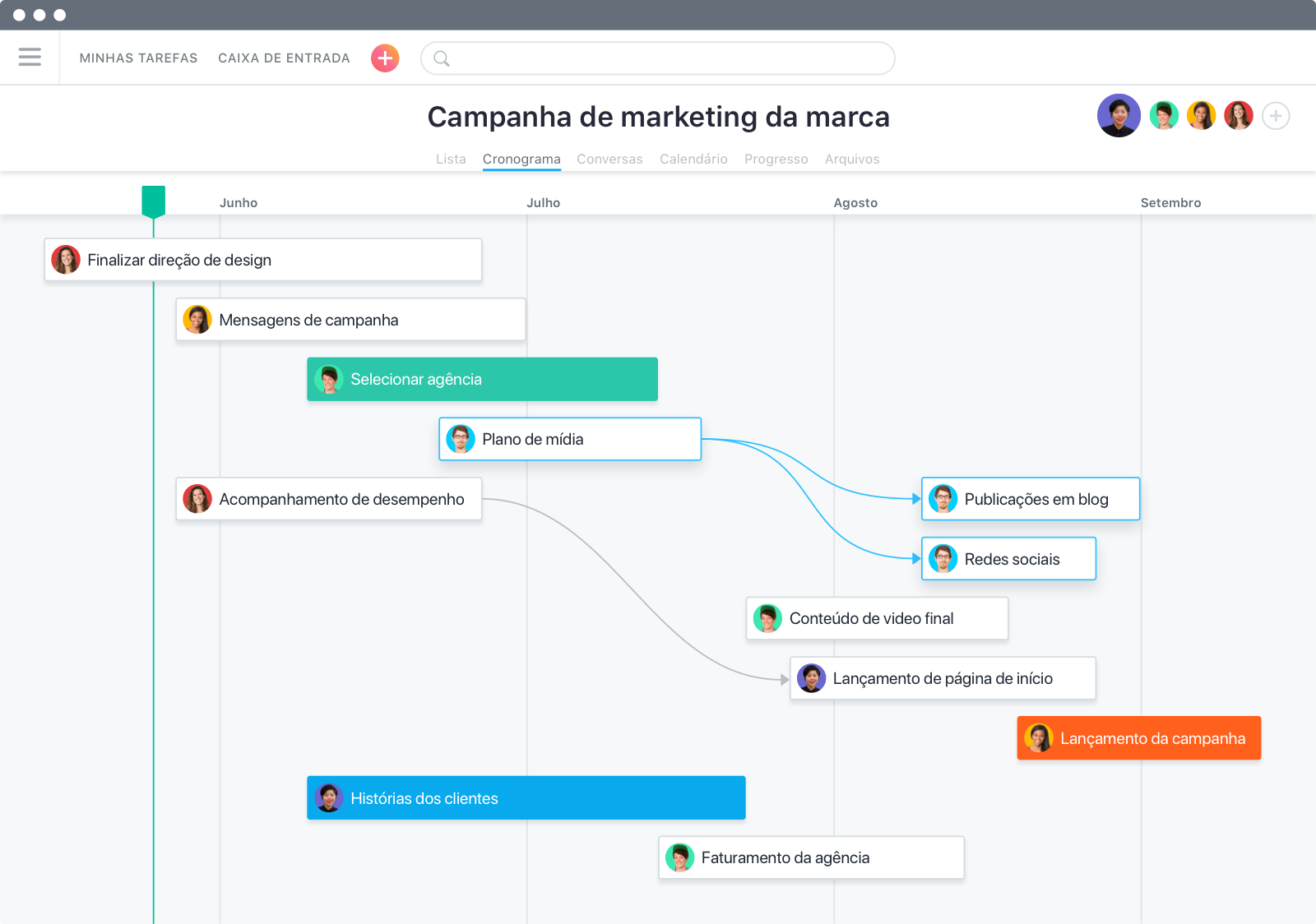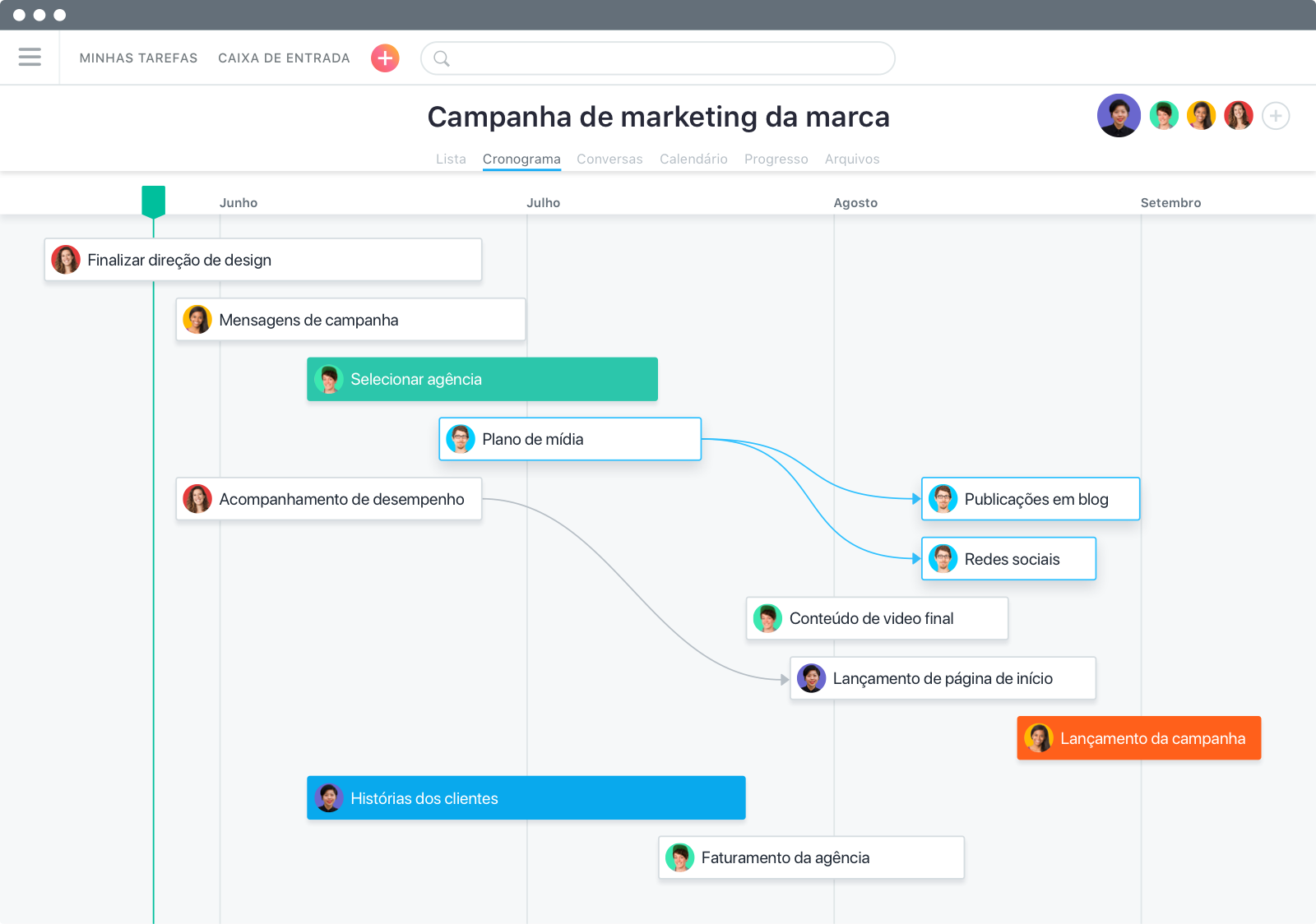 The platform offers different schedule templates, lists and tables.Source: Asana / Disclosure
Kanban method for organizing tasks
Asana uses an interactive virtual environment inspired by the Kanban Method of organization. Then, the platform presents a very visual system for managing tasks with various models of calendars, schedules, lists and tables.
From the home menu, the manager can create projects and tasks through a customizable structure. For example, it is possible to include a description, determine the priority level, set the due date and indicate the roles of the team members.
All work in progress can be accessed in the "My Tasks" menu. There, both managers and employees find the complete list of activities. In addition, it is possible to view each item within a calendar updated in real time.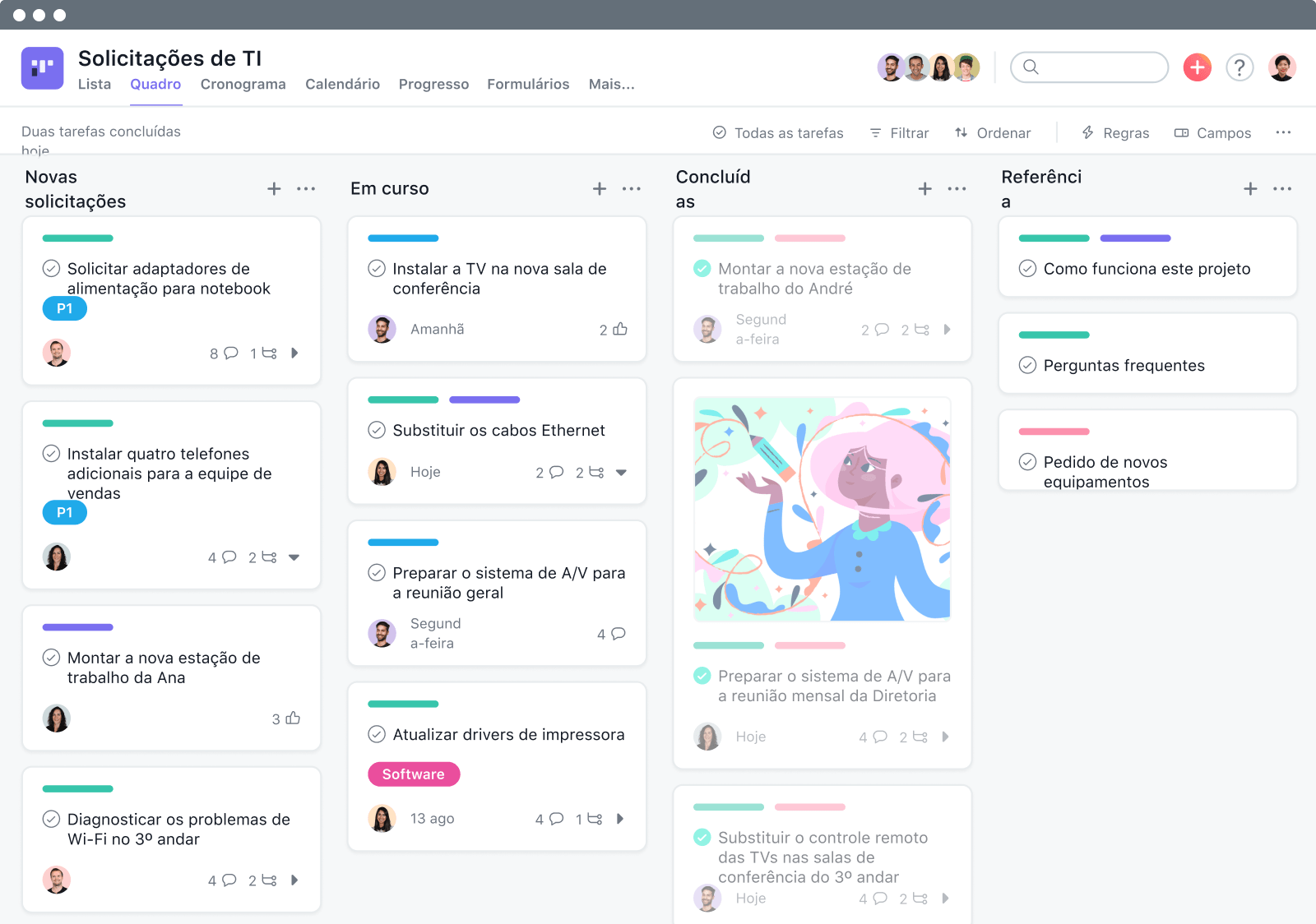 Using the Kanban method, Asana allows you to work with task boards.Source: Asana / Disclosure
Project structure in frames
Following the Kanban concept, Asana allows use with tables for the organization of each project or task. Like sticky notes, they can be moved between columns that help to structure the phases of a job.
This method offers a clearer view of the activities to be carried out. Then, each column can represent a stage of the project (To Do, In Progress, Finalized) and, when completed, the frame is dragged to the next phase.
Like tasks, boards can be customized and have subtasks. In this way, employees find all information about the work and what needs to be done at each stage.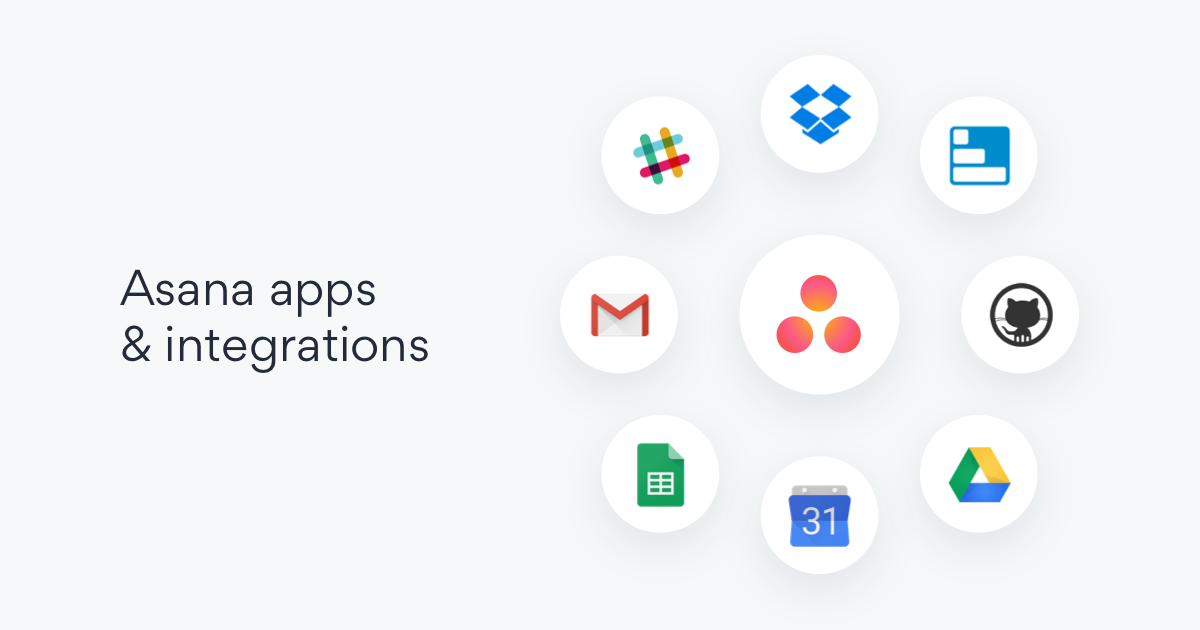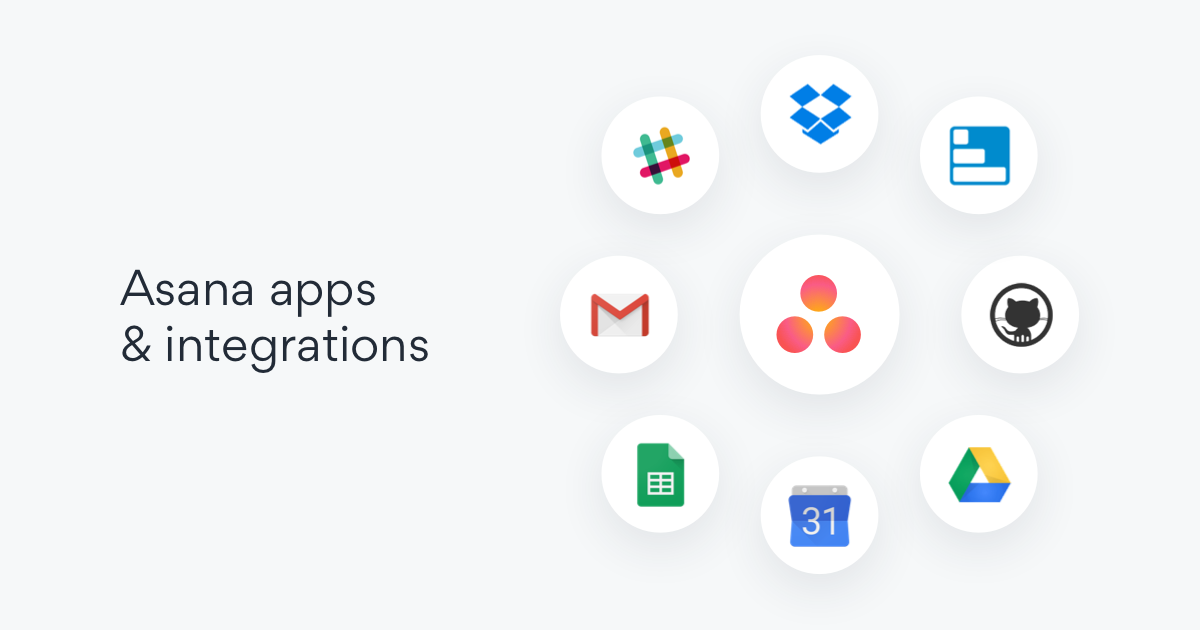 Asana performs integration with more than 200 apps and tools.Source: Asana / Disclosure
Cross-platform integration
As stated, the goal of Asana is to centralize all activities in just one application. Therefore, it allows integration with other sites and tools that can be used during the evolution of the project.
Then, it is possible to aggregate Google Workspace documents, Slack conversations and even import pictures from the "competitor" Trello. This last feature is a great facilitator when a company is switching from project manager.
In addition to integration with more than 200 tools, Asana has apps for mobile devices (Android and iOS). All of this contributes to the creation of a more practical environment for team members.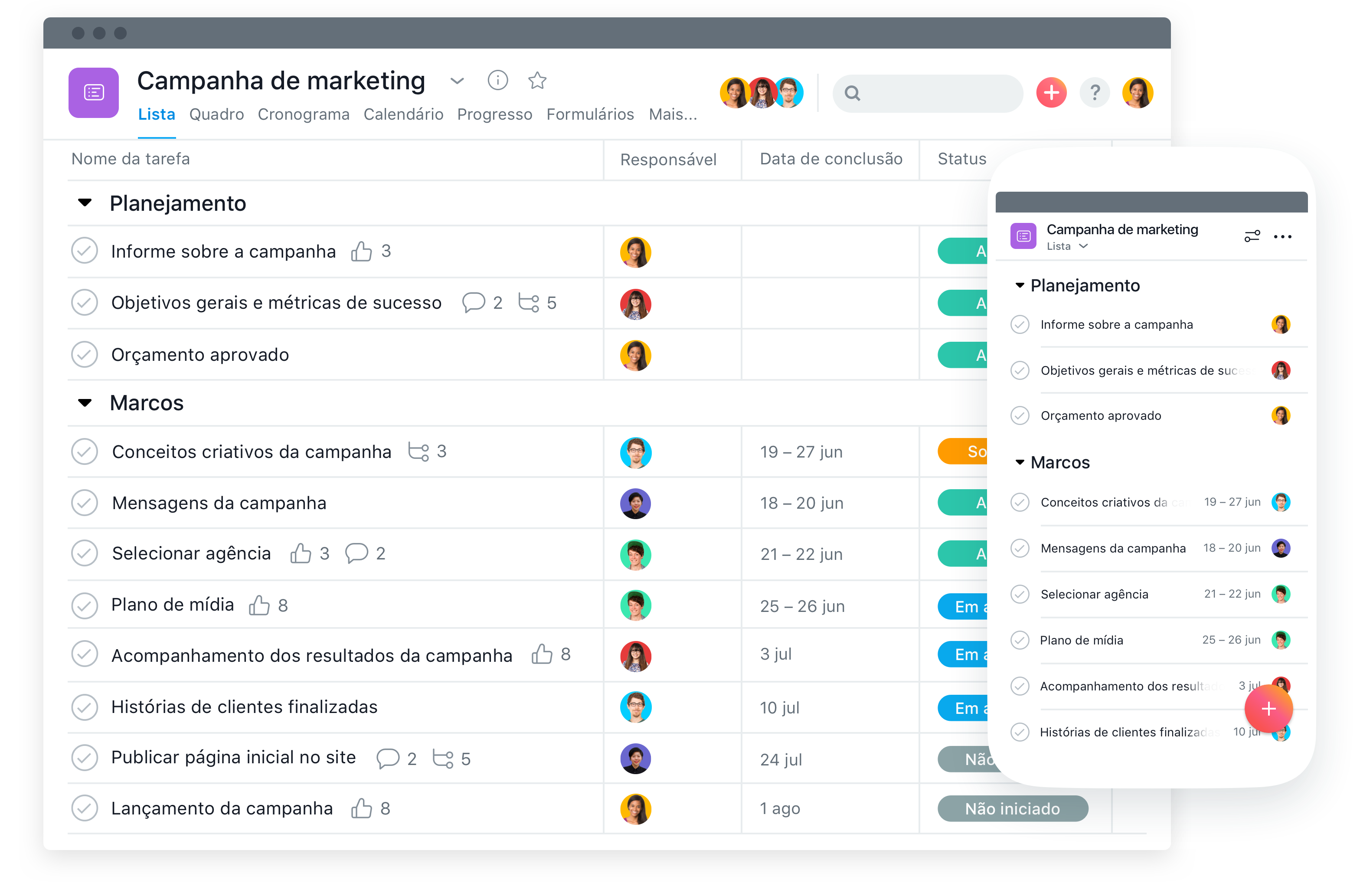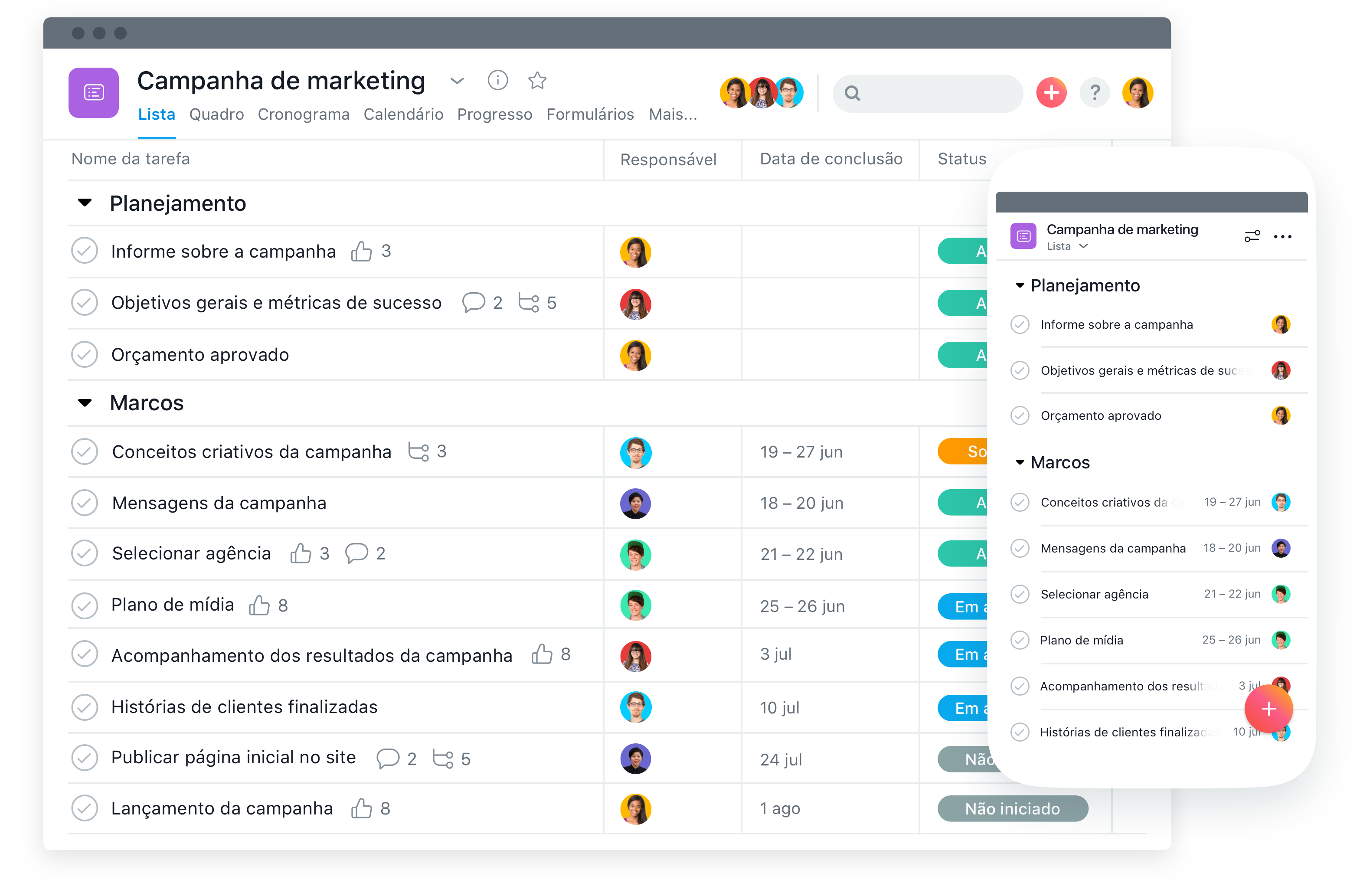 With the mobile app, Asana is able to track activities anywhere.Source: Asana / Disclosure
More advantages of Asana
In other words, the function of Asana is to simplify the workflow using a clear visual structure. The wide variety of resources also helps to increase employee productivity with a simpler routine.
For managers, the platform helps them to have a broad view of the project's evolution. As well, he can create a plan that does not overwhelm team members and find possible mistakes more easily.
Is Asana paid?
Currently, Asana has a free plan for teams with up to 15 members. For companies with a larger number of employees, there are Premium and Business plans that offer extra features for larger teams.
Did you already know Asana? What is your opinion about the task manager? Tell us in the comments!