Nvidia and Abya announced today (13) that GeForce Now is arriving tomorrow (14) in Brazil after a period of testing. The service works with over 800 games that are on platforms like Steam and Epic Games Store.
This is the second gaming service via the cloud to arrive in Brazil recently, since at the end of last month Microsoft announced the launch of the beta version of xCloud here.
Because of that, the Voxel prepared a guide of what is and how GeForce Now works and comparisons with the competitor xCloud. Check out all the details below.
What is GeForce Now?
According to Nvidia, GeForce Now is a streaming service "that provides streaming games directly from the cloud to your computer, notebook, desktop, Mac, or Android device."
From there, the user can connect to online store accounts such as Steam and Epic Games to "stream their own game library or even play their favorite games for free".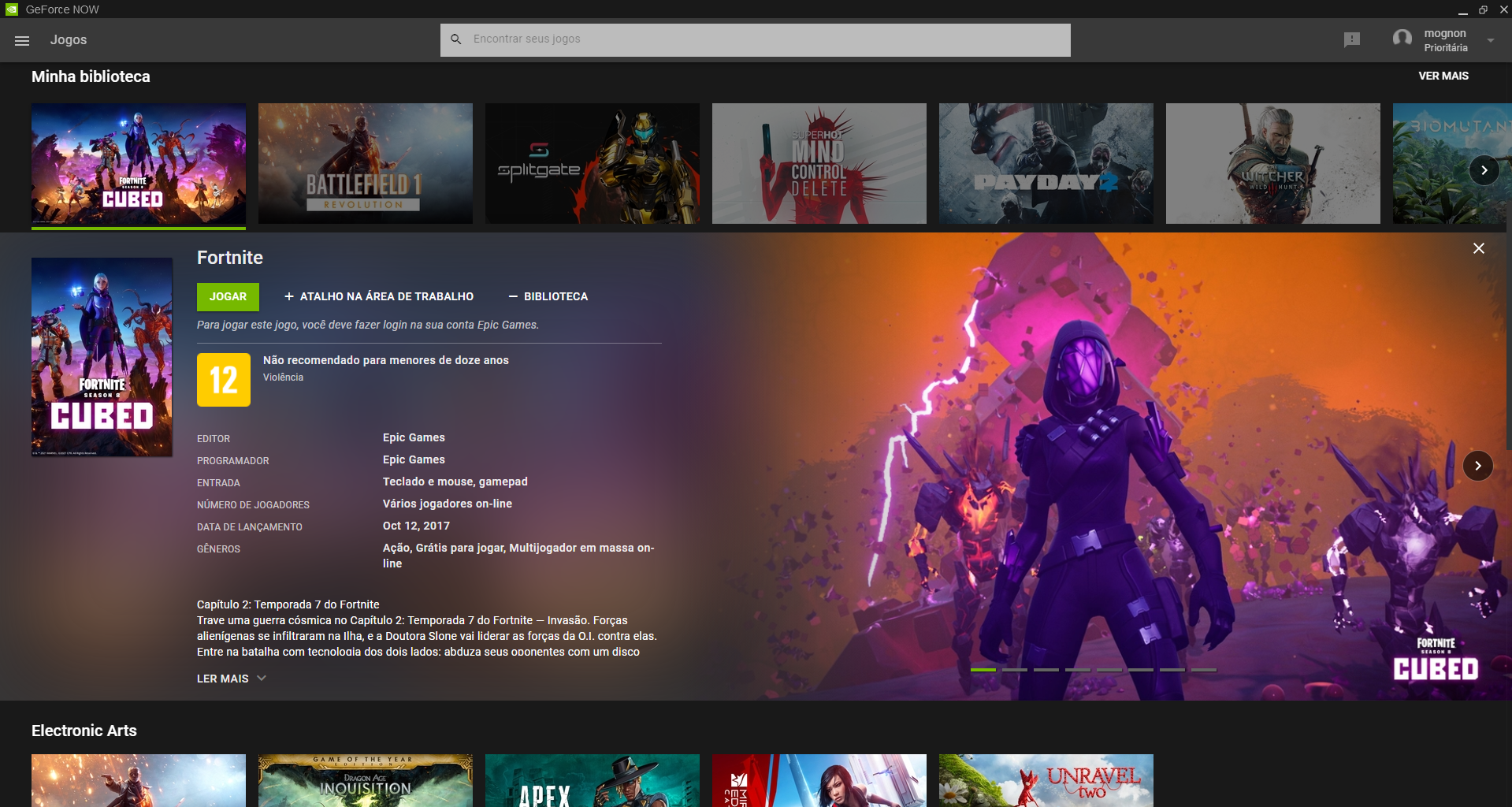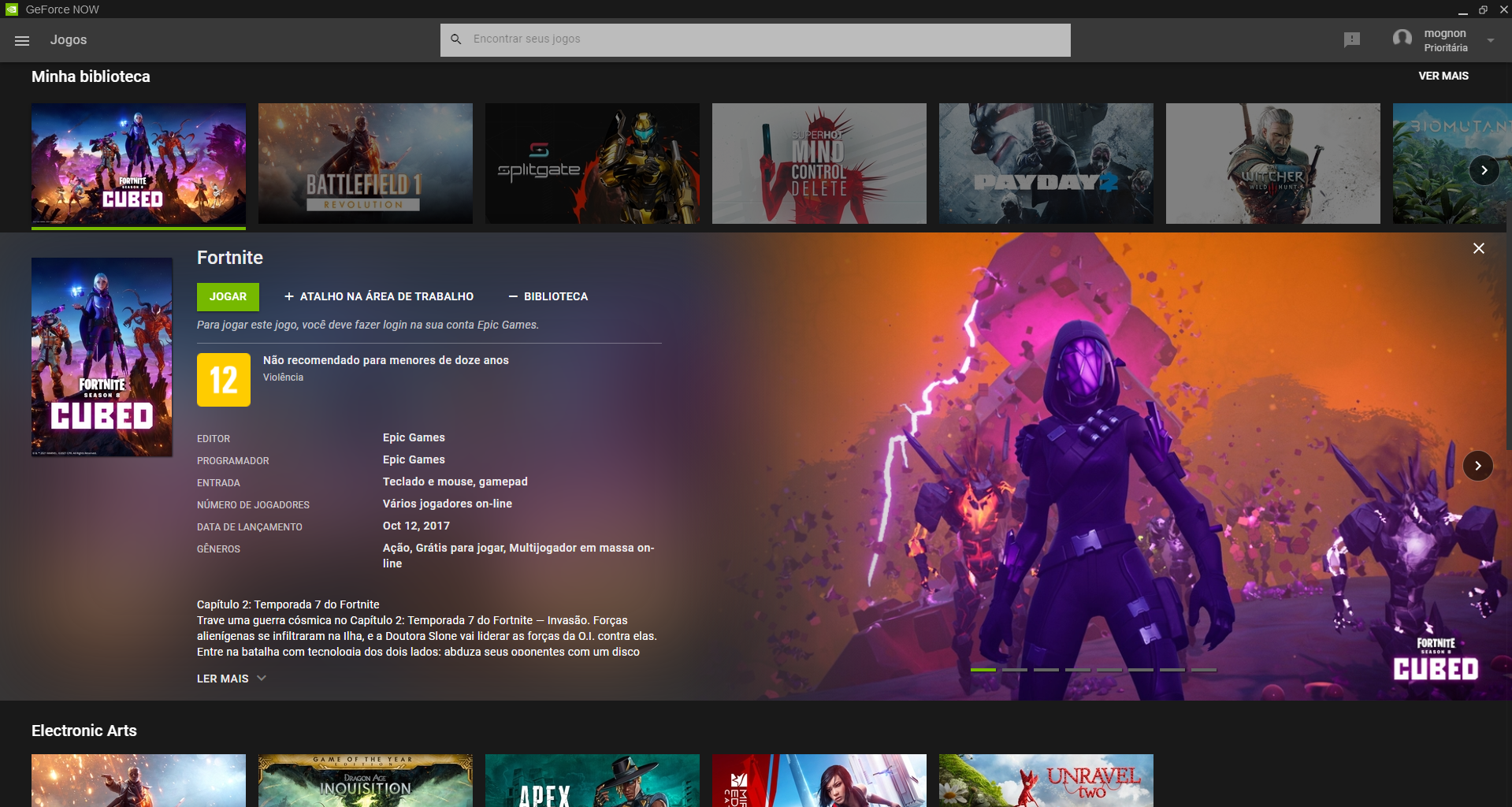 Because of the cloud, the player can start the game on one device and then continue with the save in another location.
What devices does GeForce Now work?
PC (Windows);
PC (Mac OS);
Smartphone Android;
Smartphone iOS;
iPad;
Android TV.
GeForce Now runs games from which stores?
Steam;
GOG;
Ubisoft Connect;
Epic Games;
What games run on GeForce Now?
GeForce Now runs over 800 games that are available on the aforementioned gaming platforms. Below are some examples:
The Witcher 3;
Far Cry 6;
Disco Elysium;
Destiny 2;
Cyberpunk 2077;
Counter-Strike: Global Offensive;
League of Legends;
Dota 2;
Immortals Fenyx Rising;
Just Cause 3;
Among Us;
Watch Dogs: Legion.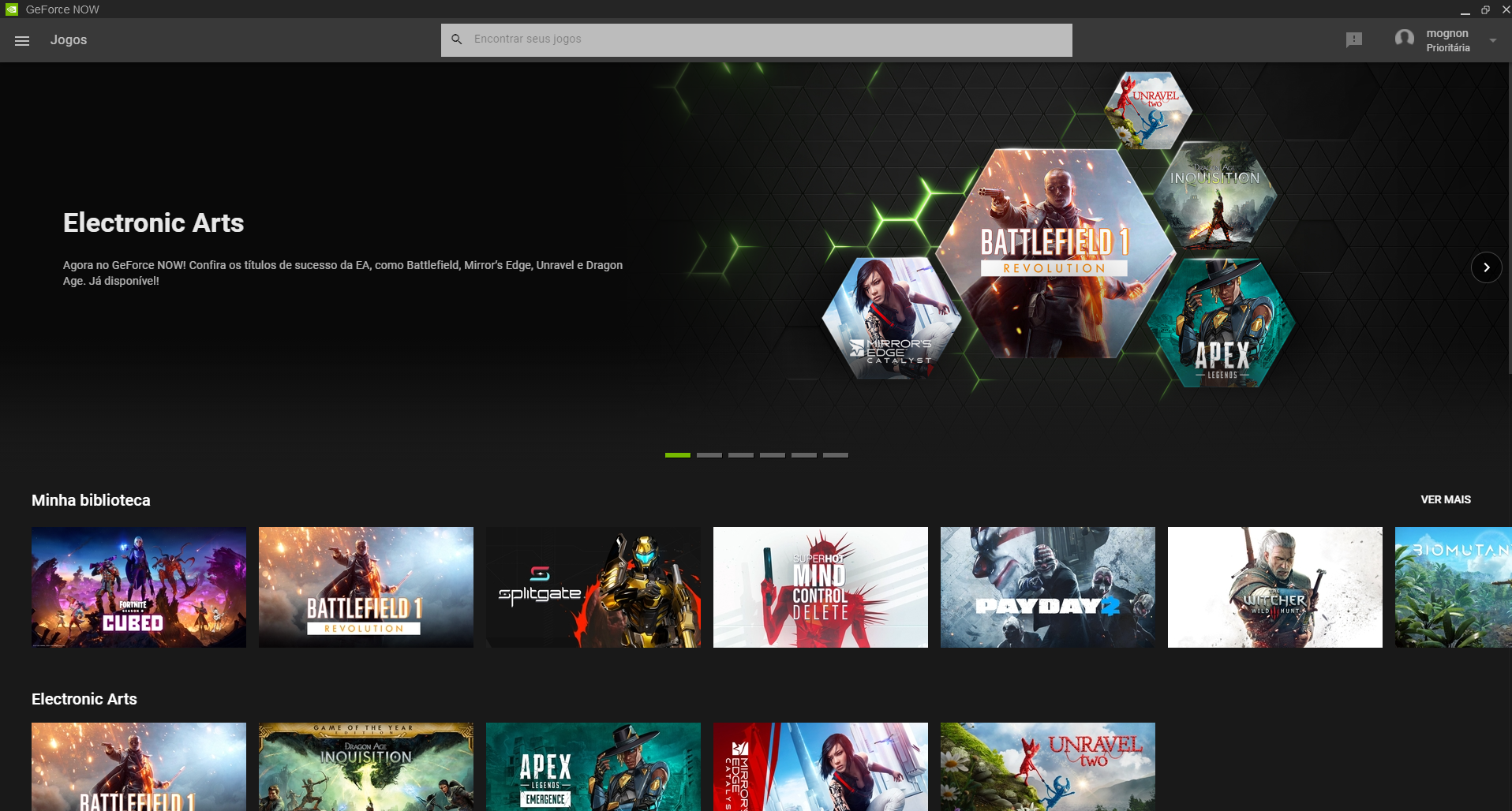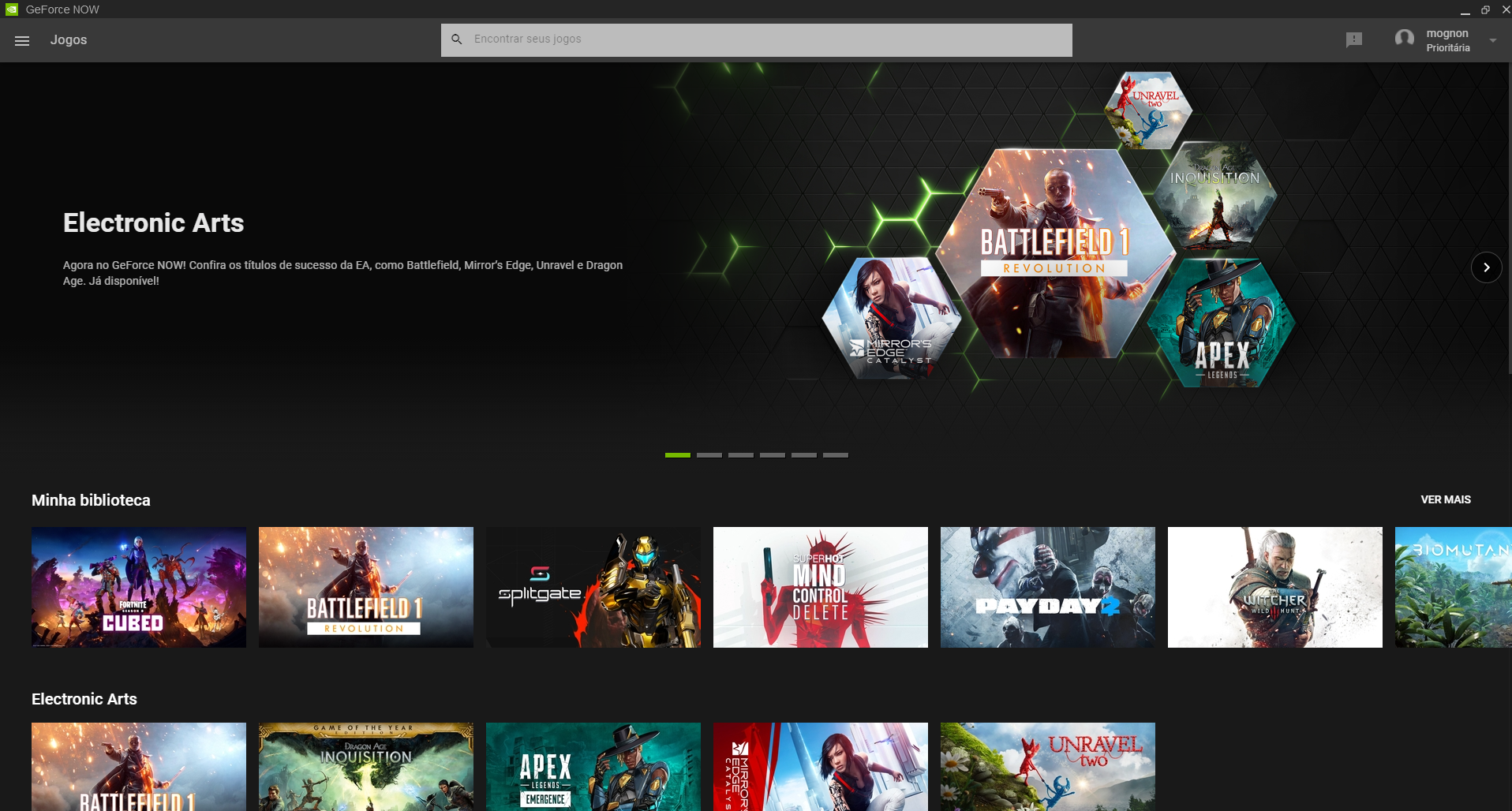 Is GeForce Now library the same as Game Pass?
No, despite some similarities, GeForce Now's game list is quite different from xCloud's. While the xCloud library has just over 300 games, GeForce can run over 800 games, as it uses the base platforms like Steam.
If you're wondering which service has your favorite games, click this link to see the GeForce Now list and this link to see xCloud's.
Does GeForce Now run with controls?
Yes! GeForce Now supports both PC and smartphone controls. Check out the list of some devices that officially work on the Nvidia service below:
Sony DualShock 4;
Logitech F310/F510/F710;
Controles do Xbox 360 e Xbox One.
Does GeForce Now run with a mouse and keyboard?
Yes! For those who were upset that xCloud doesn't run with mouse and keyboard, GeForce Now has this option. The promise is that most mice and keyboards work normally in the cloud gaming service.
What are the minimum device settings to play on GeForce Now?
Windows (PC)
64-bit version of Windows 7 or later software (does not work with 32-bit version);
2-core x86 CPU with 2GHz or more
4 GB of memory
GPU with at least DirectX 11
NVIDIA GeForce 600 series or later
AMD Radeon HD 3000 series or later
Intel HD Graphics 2000 series or later
Android
A smartphone with 2GB, Android 5.0 (L) or later and OpenGL ES3.2 or later compatibility.
iPhone
An iPhone with iOS 14.2 or later.
iPad
iPad with iPads 14 or later
Check here for more details on minimum settings.
What is the minimum internet speed to run GeForce Now?
To use GeForce NOW a connection of at least 15 MB/s is required to have a resolution of 720p at 60 frames per second and 25 MB/s to play with a resolution of 1080p at 60 frames per second. Also, a wired Ethernet connection or a 5GHz wireless router is required.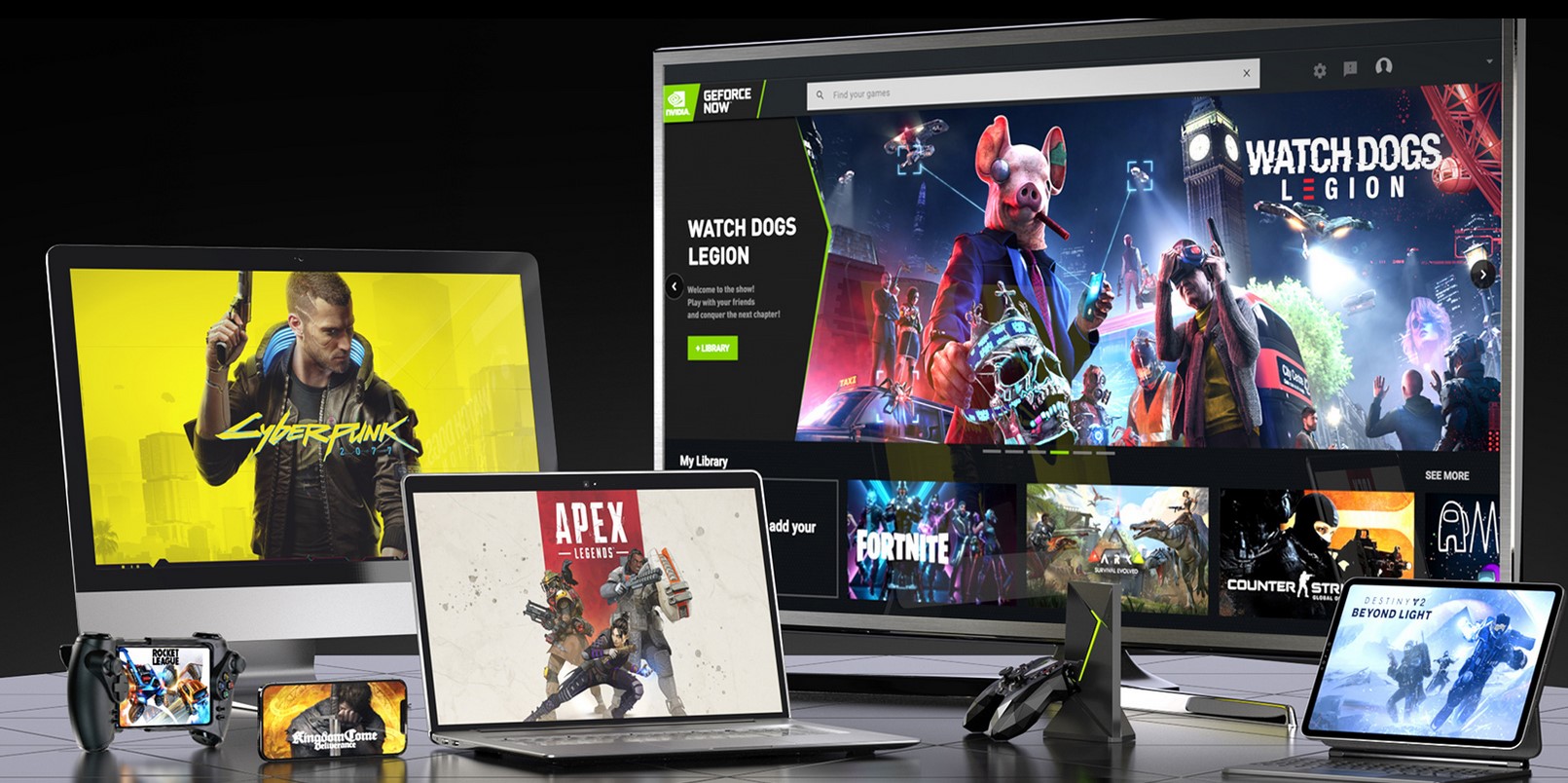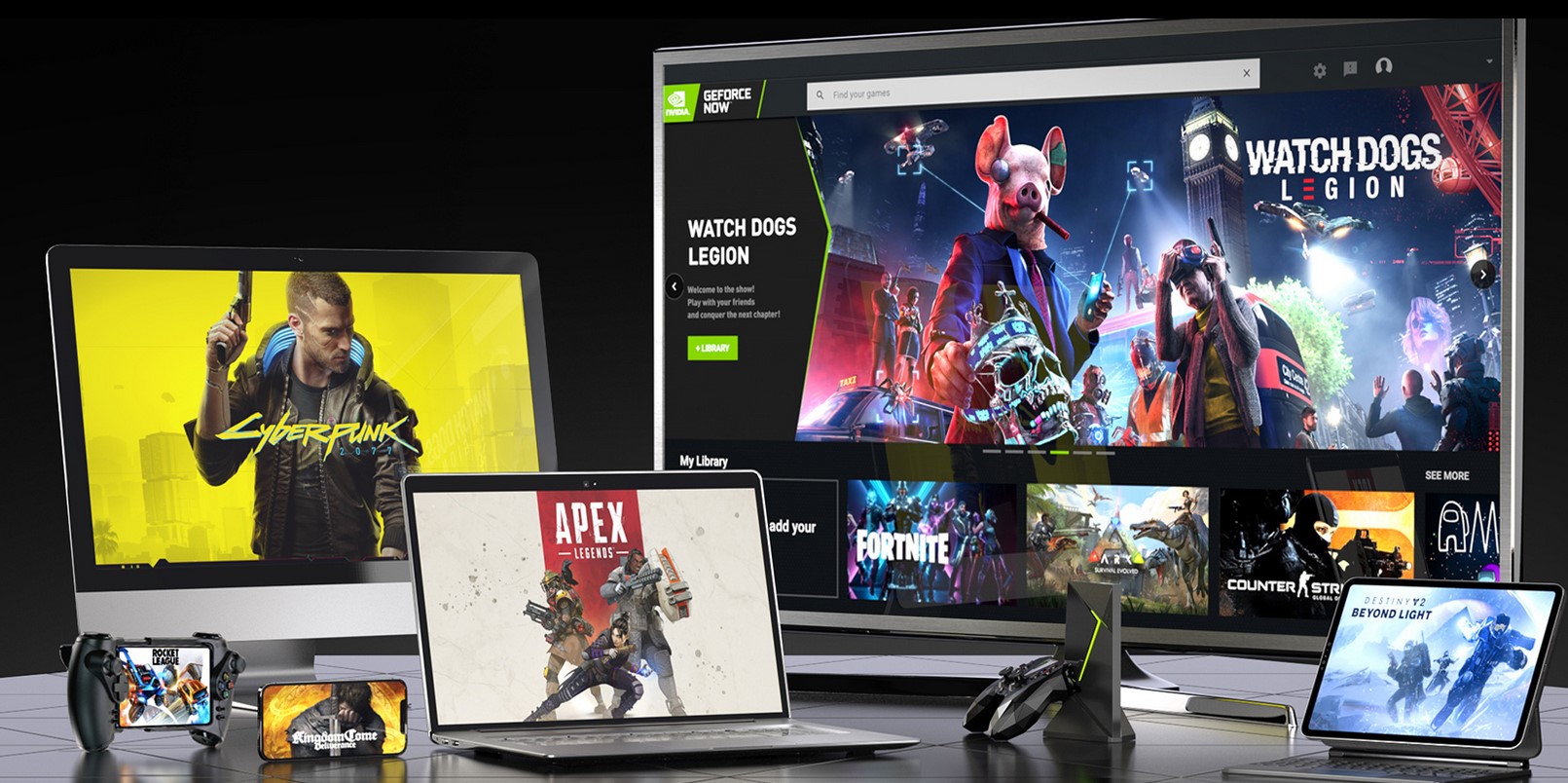 Is GeForce Now cheaper than xCloud?
| | | |
| --- | --- | --- |
| | GeForce Now | xCloud |
| Free Plane | It has (with a waiting line) | does not have |
| Monthly plan | R$ 44,99 | R$ 44,99 (Game Pass Ultimate) |
| Semester Plan | BRL 40.50/month | Does not have |
| gift cards | does not have | 1, 3, 6 and 12 months at retailers |
What changes in the GeForce Now free plan?
To attract those who want to test the service, Nvidia offers a free plan. And obviously it doesn't offer the same experience as the paid service. In addition to having to face a queue (paying plan players have priority in the queue), the gaming performance is not the same.
While light games have the performance of cards from a GPU split in two, those who are on the free plan use half a GPU. In case of very heavy titles an entire GPU is allocated (even in the case of the free plan).
What is the graphics performance of games running on GeForce Now?
The promise of Nvidia and Abya is that games running in the cloud have the performance of high-end video cards. The GPUs of the South American server (which will supply Brazil) are equivalent to the RTX 2080, for example.
In addition, the service tests the game and changes the configuration according to the required processing. The player can also manually optimize the experience by tinkering with issues such as frame rate (up to 60 fps), resolution and transmission standards (balanced, data saving, competitive etc).