PIX went into operation 100% on Monday (16) after a period of testing with a small portion of users who registered keys on the Central Bank's platform through their banks or digital wallets. Now that everyone can access the novelty, I decided to try it out at Banco do Brasil, C6 Bank and PicPay, the three financial platforms that I use most often.
If you have already tested PIX in other apps, I invite you to share in the comments how the experience is with other institutions.
I have the impression that the PIX transactions I made for myself and a friend were completed faster than a card payment
To start testing PIX, I made some transfers for myself between BB, C6 and PicPay. All worth R $ 1.00 simply to check the speed of the system. There was no significant delay that could hinder the tool's practicality. In fact, I have the impression that the PIX transactions I made for myself and a friend were completed faster than a card payment at a store machine.
In terms of security, the applications of the three financial institutions have apparently safe procedures. When you confirm the recipient's PIX key, the person's name appears prominently on the screen, as well as the name of the bank they are using. After confirming the value, it is always necessary to enter a numeric password.
Banco do Brasil and C6 still ask the user to log in to the app with their fingerprint before having access to the PIX. In PicPay, this is not necessary. You simply open the app and you can start the operation. Still, you must confirm a password before each transaction.
Better user experience
Of the three options I had on hand to make PIX transactions, the most complete and pleasant to use was the C6 Bak. Banco do Brasil's is quite complete, but it could be more intuitive. PicPay's is very intuitive and practical, but it lacks features. I explain:
C6 Bank
When opening the C6 app, you need to immediately confirm your biometrics to access the account. Then, you need to drag up until you find the PIX section. Once in this area, you already have shortcuts for "Pay", "Receive", "Transfer" and see your "Keys".
By tapping "Pay", the app opens the camera, and you can scan a friend's code or even a store code. The "Receive" function is for you to generate a QR code and show someone to pay you. In this option, it is possible to place an amount to be charged or leave it blank for the payer to fill in this information. It is also allowed to edit the key that will be informed in the code, in case you have more than one in C6 and prefer not to inform data such as phone or CPF to strangers at the time of a transaction.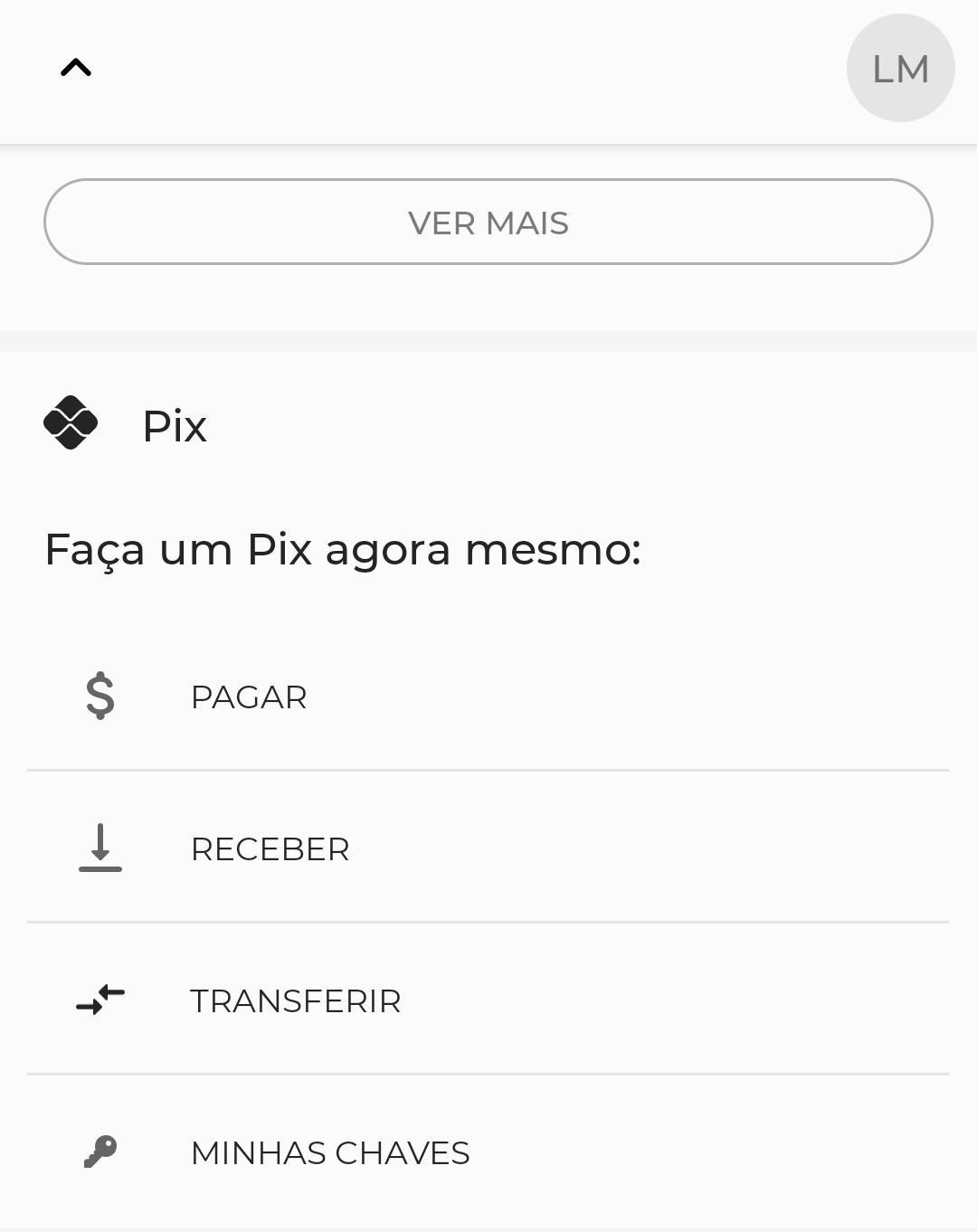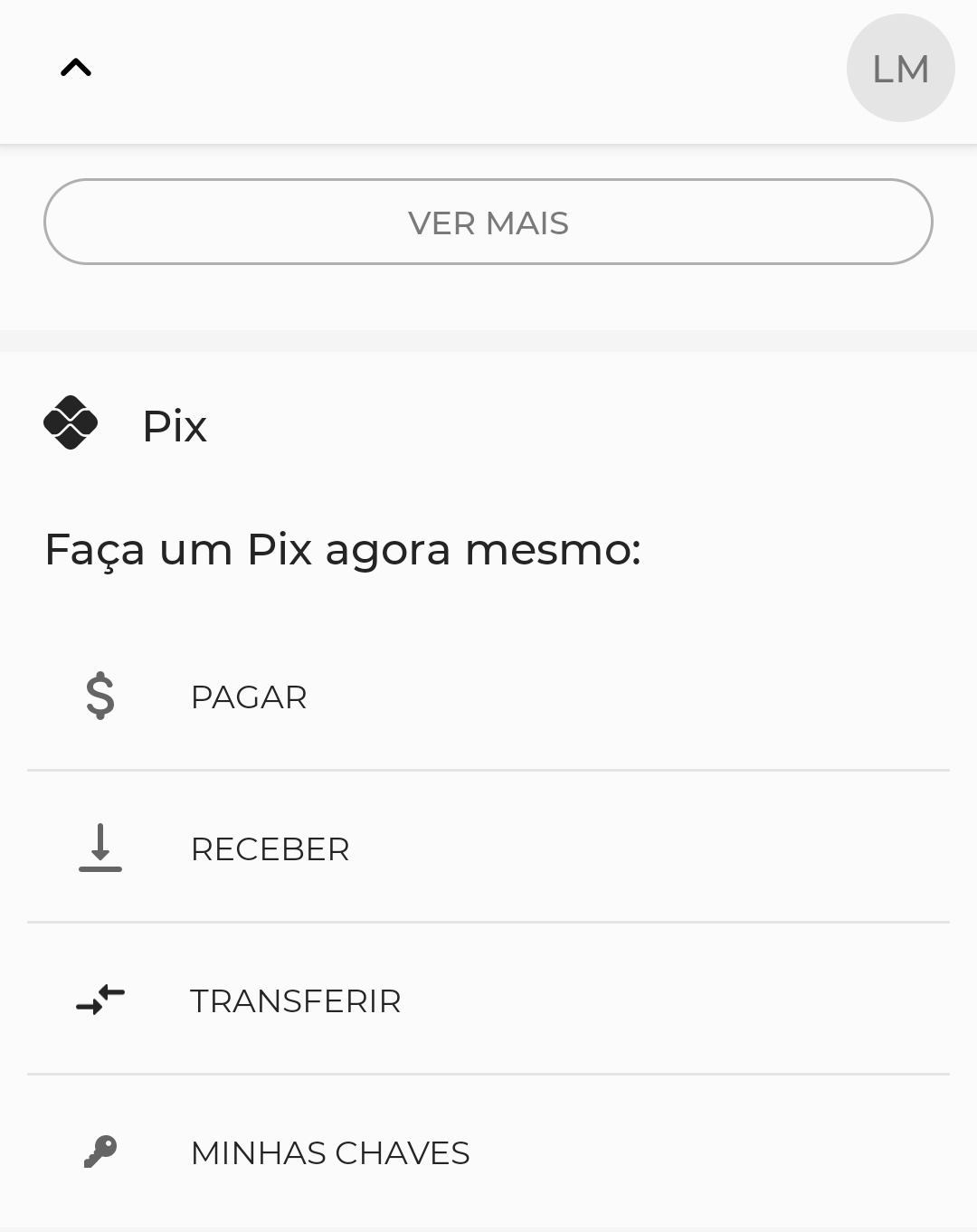 C6 Bank has several shortcuts already on the home screen (Image: TecMundo)
When creating a code, you can share the image by messengers, but the most practical function may be the "Link" (not a real link), which allows you to paste the alphanumeric QR code on messengers, making it easier for the recipient make the payment without having to juggle an image.
In fact, sharing the QR Code image via WhatsApp, for example, is completely useless in most cases, since most bank apps still cannot scan QR codes stored directly on your device's memory, in the same way. as they do with bar codes in PDF slips.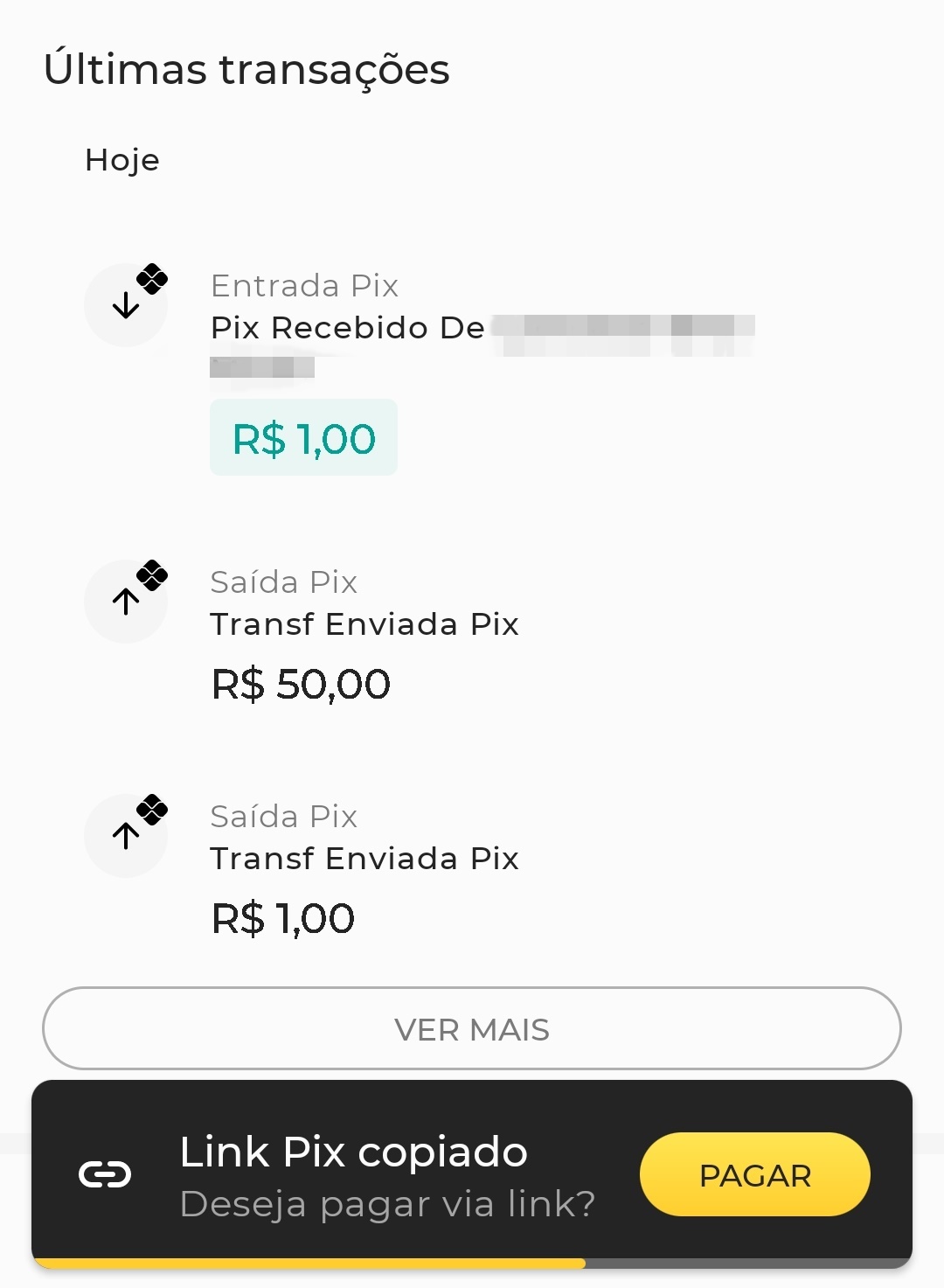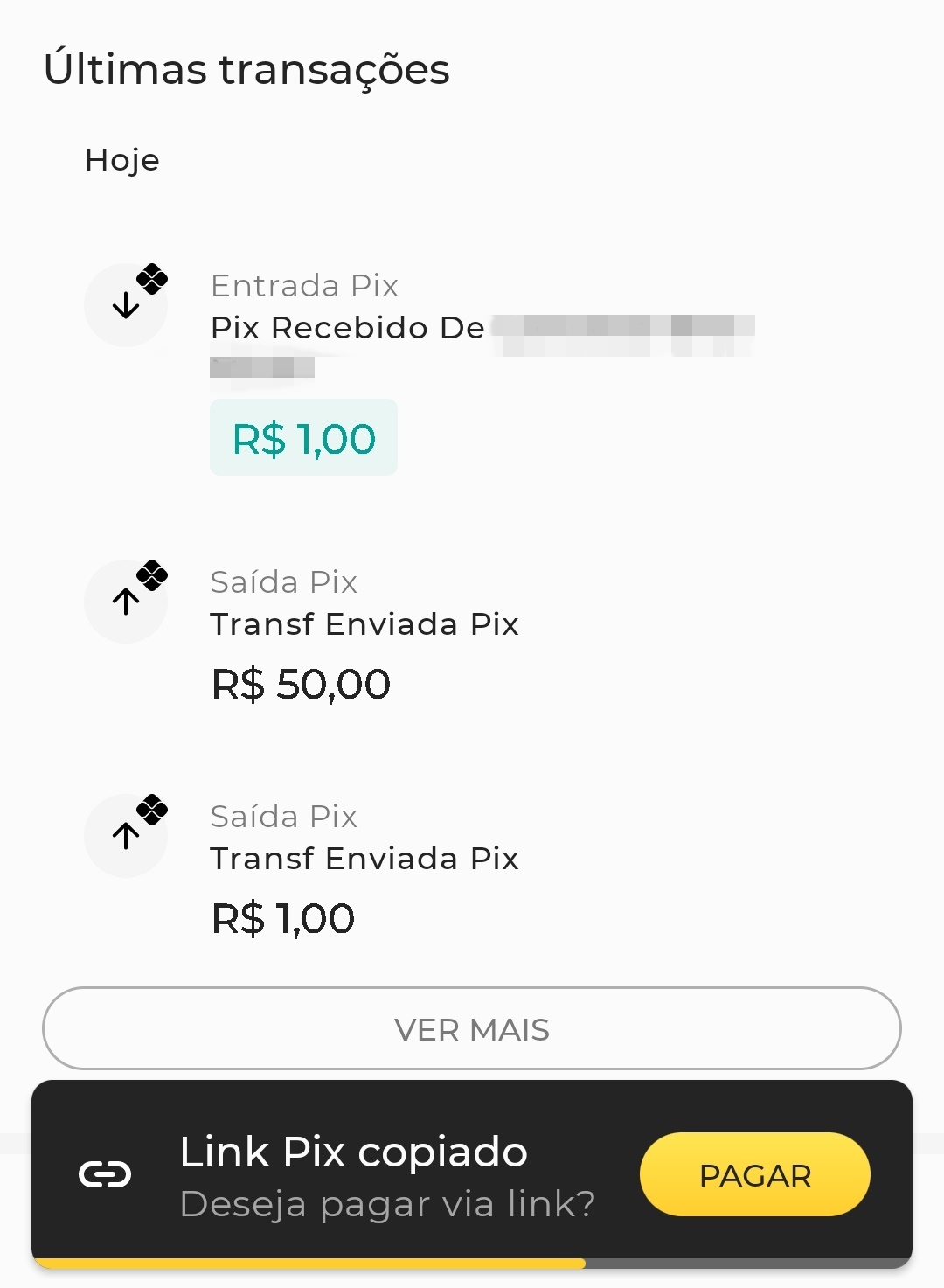 "Copy and paste" feature is very practical on the C6 (Image: TecMundo)
When you copy an alphanumeric PIX code that you received in a messenger, it is possible to open the C6 app and, right after login, the app already identifies that you have a copied code and suggests making the payment there on the home screen with just one click. Very practical.
The "Transfer" function is the most useful, in my opinion, because it brings absolutely all the PIX functions on one screen. You can even send money to someone without even asking them what the PIX key is. Just search for the person's phone number in your phonebook, if you have this information safe. And don't worry, before making the transaction, it will be possible to confirm that that phone is a registered key and that it really has the correct recipient.
Bank of Brazil
The Banco do Brasil app is the one that brings more resources to make payments with PIX, but it is not as practical and intuitive as the other two options that I used. However, I do not mean that it is difficult to make a PIX with BB. It's pretty easy, actually.
The difference to the others is that the interface of the app is more dense, with more information in text and few easily recognizable icons. This makes the user take a few moments longer to navigate the tool, but it is not a difficult experience. BB's mobile app is extremely complete, making it possible to perform an immense number of operations without going to an agency, and text-only buttons end up facilitating the development of such a tool. The interface they created for the PIX follows the same logic.
To access BB's PIX, you need to log in with your biometrics or password, tap the PIX icon on the app's home screen and then choose a payment option, scan the QR Code or make a charge.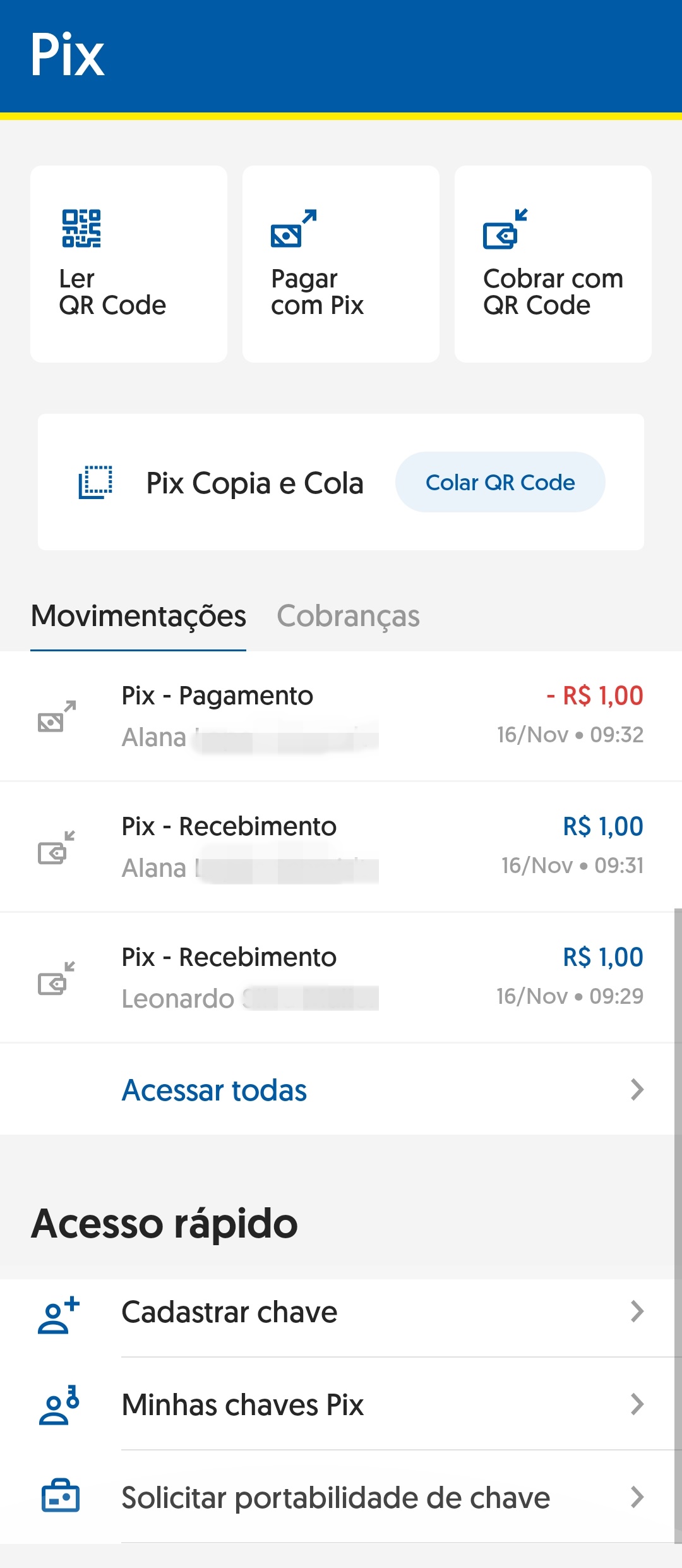 Banco do Brasil bets on the number of tools (Image: TecMundo)
There you also have the option "Pix copy and paste" for you to paste the alphanumeric code of a charge that you received through WhatsApp, for example. Like C6 Bank, it is not possible to read a QR that you have received by image. However, BB allows you to generate a code per image and share it in messengers. Go figure.
But BB's "Pay with PIX" option is the best I've tested so far. On the same screen, you have simple tools to select and enter all types of keys and, above, you can still check the recent transactions you made to make an automatic filling. There is also a shortcut that brings your contact list from the smartphone into the BB app, and you can search for the recipient of your payment by name and send the PIX through his phone number.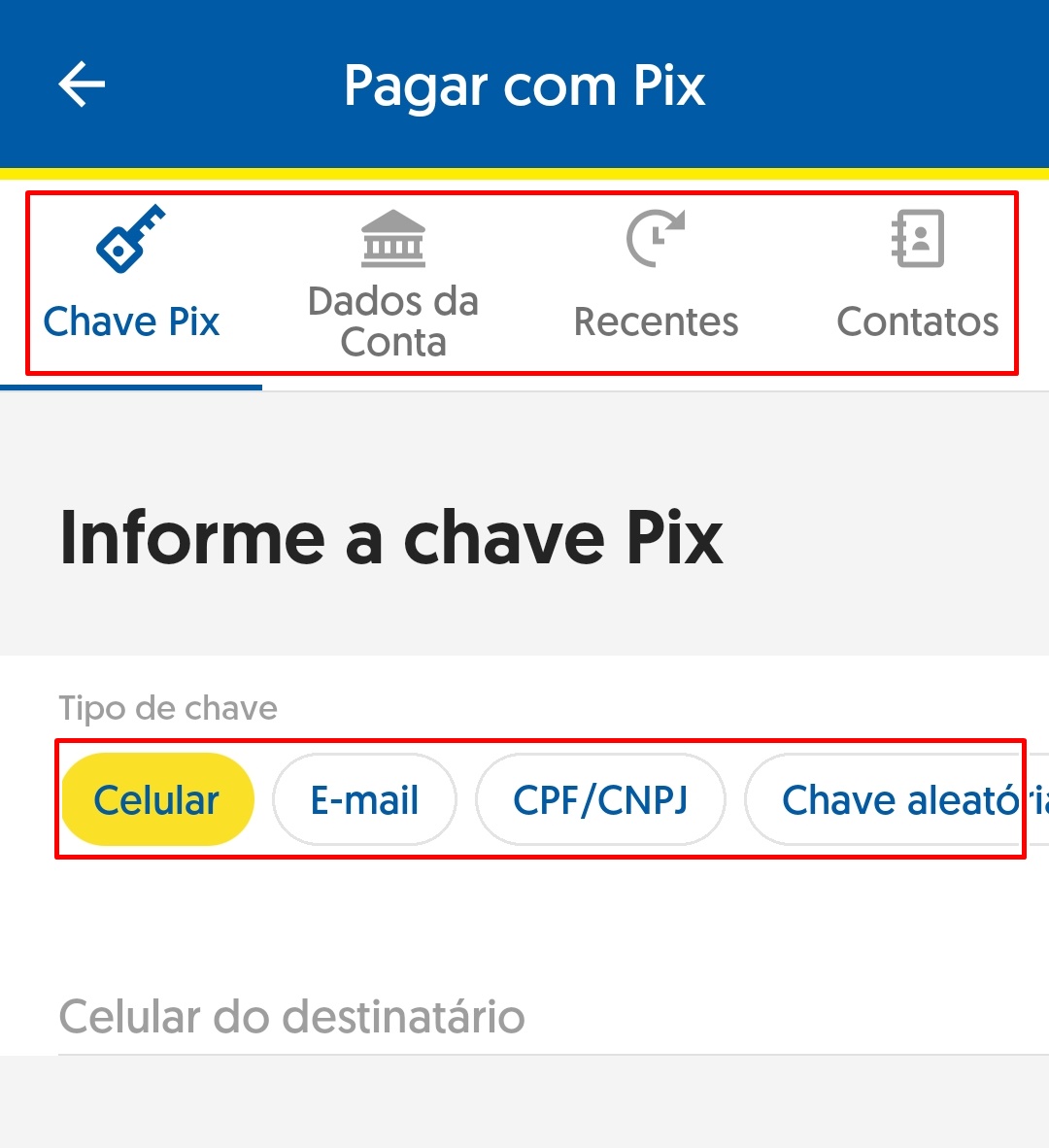 Banco do Brasil allows you to switch between key types more easily (Image: TecMundo)
There is also the possibility to enter the recipient's bank account details. Thus, he can receive money even if he does not have a PIX key registered anywhere. This function essentially replaces TEDs and DOCs.
PicPay
This digital wallet is the easiest to use on the PIX among the options I was able to test. When you open PicPay, you don't need to log in to access the app's functions. You only need to confirm your password when making transactions. This guarantees practicality, but in fact it is one less security barrier.
Still, I don't think it's an absolutely important barrier, considering that you keep your cell phone locked with a password or biometrics. If you share your phone with children or anyone else, missing a login at first can be a serious problem.
Returning to the subject PIX, when opening PicPay, you are already faced with an icon of the new Brazilian payment system. Tapping there, you are taken to a new page with options to send money by typing the recipient's keys manually, whether they are phone, email or random number.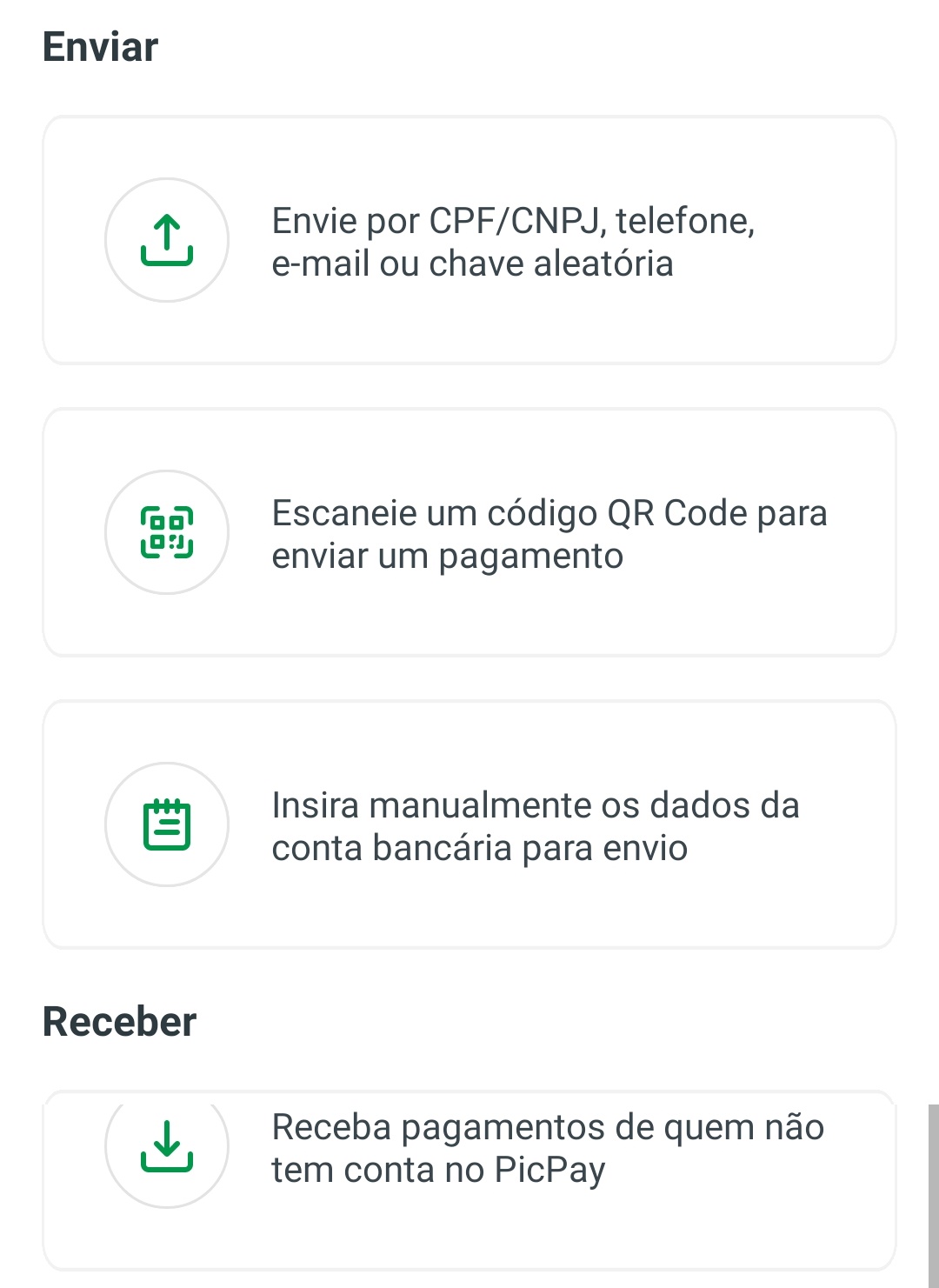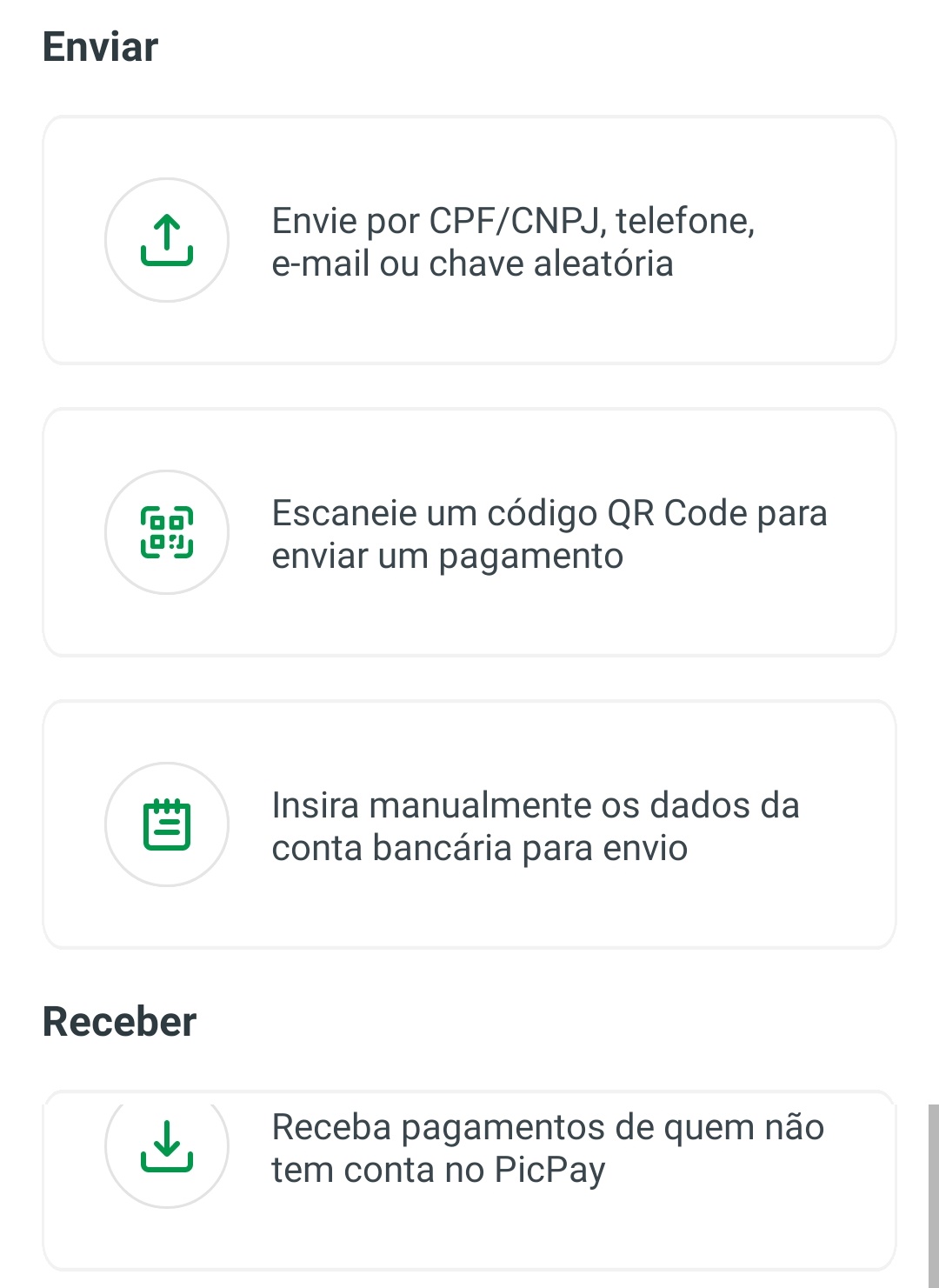 PicPay interface is the simplest of the three I tested (Image: TecMundo)
You also have a shortcut to read PIX QR codes and another to enter bank account details of people who do not yet use PIX. When performing any PIX transaction on PicPay, you need to enter a numeric password to complete the activity.
Despite the practicality, PicPay lacks resources. You cannot, for example, search for the phone number of someone who is saved in your phonebook. Thus, it will always be necessary to ask for people's phone number when typing this type of PIX key.
There is also no history of your transactions so that you can remit money via PIX to anyone you've done this in the past.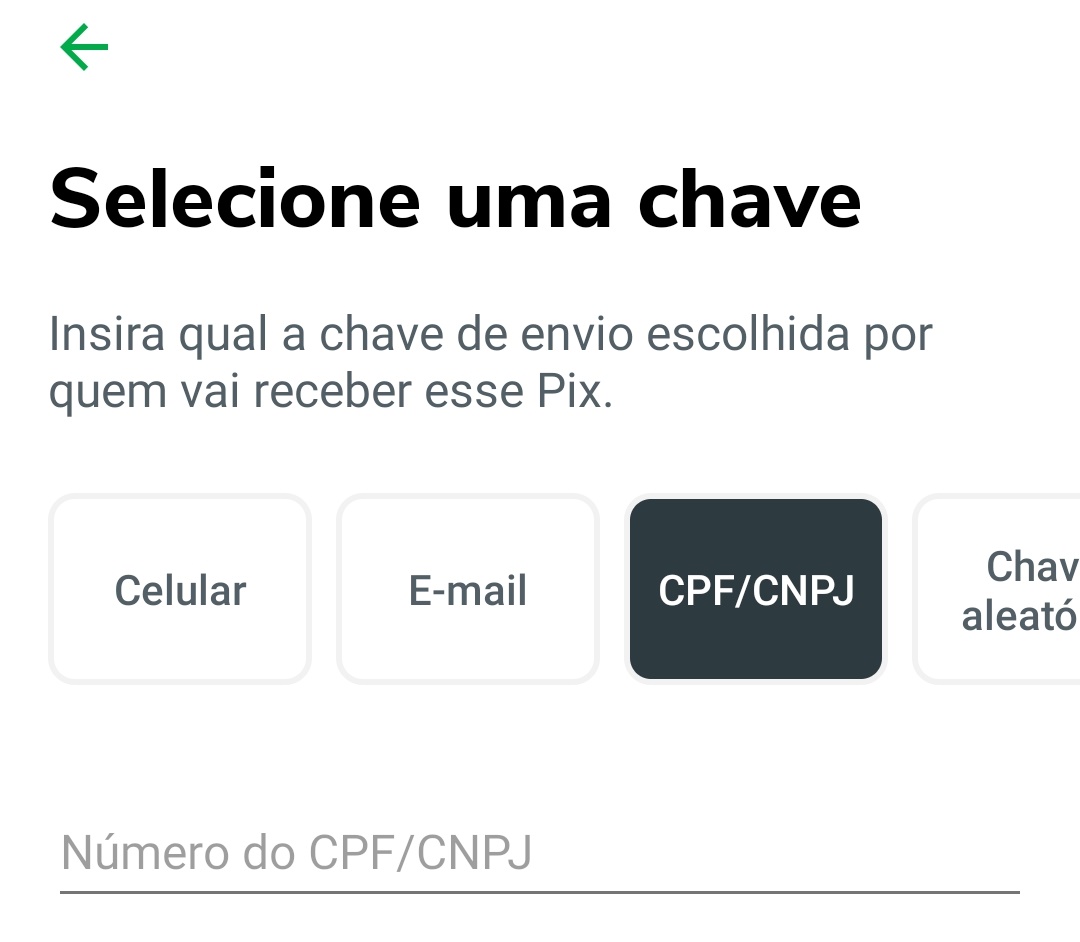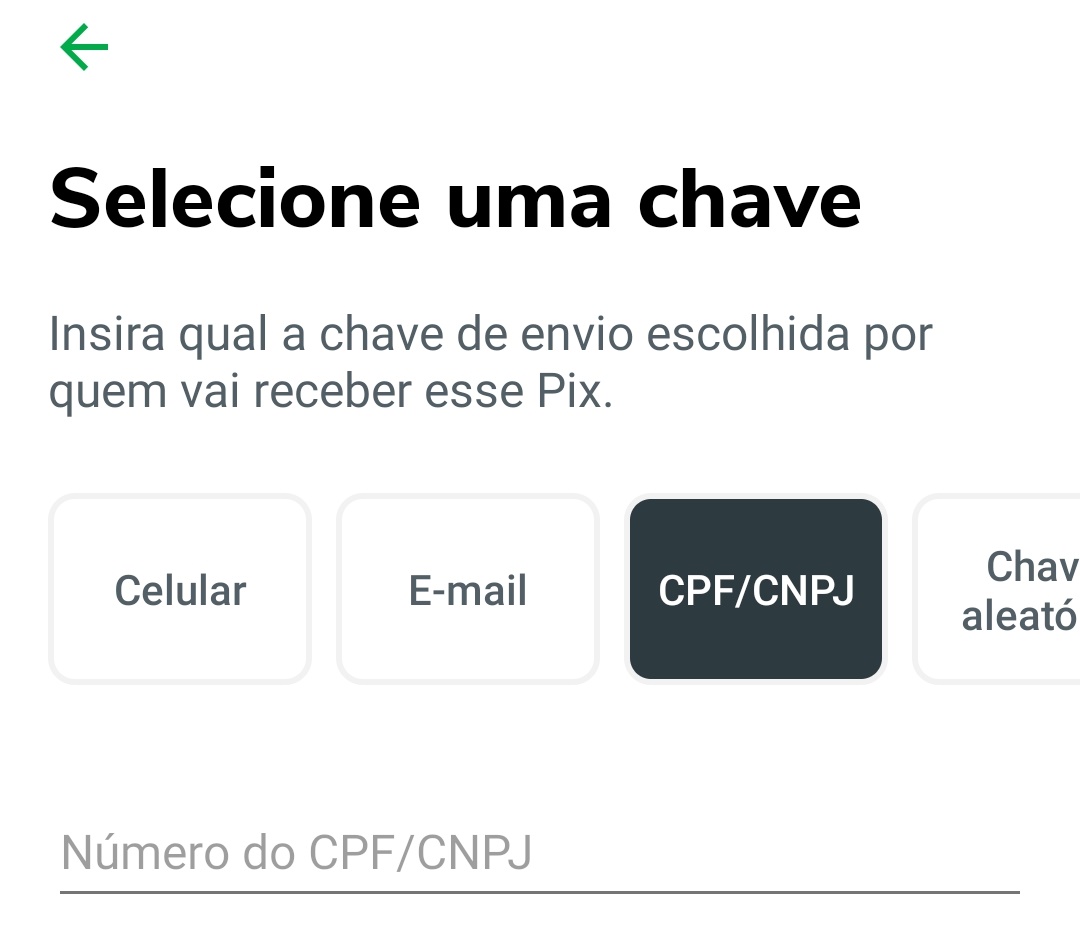 There is no tool to access the phone's phonebook to obtain keys via phone number (Image: TecMundo)
In my tests, PicPay returned with an error whenever I tried to pay for a PIX via QR Code. This happened either by dragging the home screen to the right to reveal the main reader of the app or even by changing the PIX's own options on PicPay. I suspect that this problem should be resolved soon, but it is really serious for a tool that is being released and has been tested since the beginning of November.
What is the best?
Among the three apps I used to do the initial tests with PIX, my favorite experience was that of C6 Bank. Banco do Brasil's, although not as intuitive, is still better than the one presented by PicPay, simply because it works 100% of the time. I cannot underestimate the problem for PIX transactions via QR Code on PicPay. Combining this with the fact that it is not possible to access the phone's contact book to initiate payments, PicPay ends up being the worst experience I have had so far.
I intend to do more tests with these and other tools in the coming weeks and bring more complete impressions, from day to day. In the meantime, if you have tested PIX on other banks and digital wallets, be sure to share your experiences with us in the comments.