Over the past few decades, video games have evolved from a simple hobby to one of the largest and most profitable businesses on the planet. Games already move more money than the film and music industries combined, but even so, the media as a whole still needs to evolve considerably in several areas, especially in accessibility.
It's easy to stop thinking about it when you live a life without limitations, but there are thousands of video game enthusiasts around the world who experience the most diverse problems when trying to enjoy their favorite games. Undoubtedly, video games still have a long way to go in their search for a fairer and more equal media for PCDs (people with disabilities), often deprived of their most basic resources and rights.
Backward Brazil
Gabriel Poli, a fan of PlayStation consoles and visually impaired, is one of those people who daily encounter challenges when trying to play video games, even when he just wanted to use tools already accessible in other regions. Gabriel noted that national versions of Sony video games do not have a screen reader in Portuguese, for example.
It is a very simple resource that helps blind or low vision players to hear the texts that are displayed on the screen. "We really have to fight for more accessibility in things because, the way everything is going, it becomes increasingly difficult to play video games", lamented Gabriel.
"A screen reader is something that is present in everything that is mobile nowadays and it is thanks to this that I am able to read people's messages. On a console, which is a monstrous business, you should have a screen reader too! On the Xbox, Microsoft took the Windows narrator and put it there, but as I like the PlayStation, I think we should have this freedom to choose which console to play on. On PlayStation you have to change the language of the console to be able to touch a reader that barely works, does not read half the settings, and when you read it is all in English! You have to change the entire language of the system. It looks like Sony's laziness. "
Not all PlayStation accessibility tools have been adapted for Brazilian PortugueseSource: Sony
We did tests and proved that Gabriel's accusation really is well founded, so we sought Sony's Brazilian advice in order to demand a position and improvements. Unfortunately we only received links to the PS5 accessibility tools, and the acknowledgment that "we don't really have a screen reader in Portuguese, but we have languages ​​other than English (US and UK): Japanese, German, Italian, French (from France and Canada) and Spanish (from Spain and Latin America) ".
This absurd situation is just one example of how Brazil is lagging behind in the fight for more accessible games. In the United States, Sony seems a little more concerned with the issue of accessibility and even has its own website on the topic, obviously also non-existent in Portuguese. The SIE page recalls that on PS4 it is already possible to convert text to audio, invert colors and customize the mapping of the buttons, but especially highlights the PS5's features.
After all, in the new console it is possible to dictate with your voice instead of using the virtual keyboard, and even transform text messages into audio that will be read to your party members. Interestingly, the screen reader is also mentioned as a resource with "support for several languages ​​around the planet", but Brazilian Portuguese is still not an option, despite our collection.
This decision ends up going against Sony's own stance, which is increasingly concerned with making its main games more accessible. Just remember that The Last of Us Part II was awarded at The Game Awards 2020 not only as the best game of the year, but also for innovation in accessibility thanks to its more than 60 accessibility options. We can only hope that Sony do Brasil will review its position as soon as possible, and bring support for screen readers in Portuguese to Brazilian players.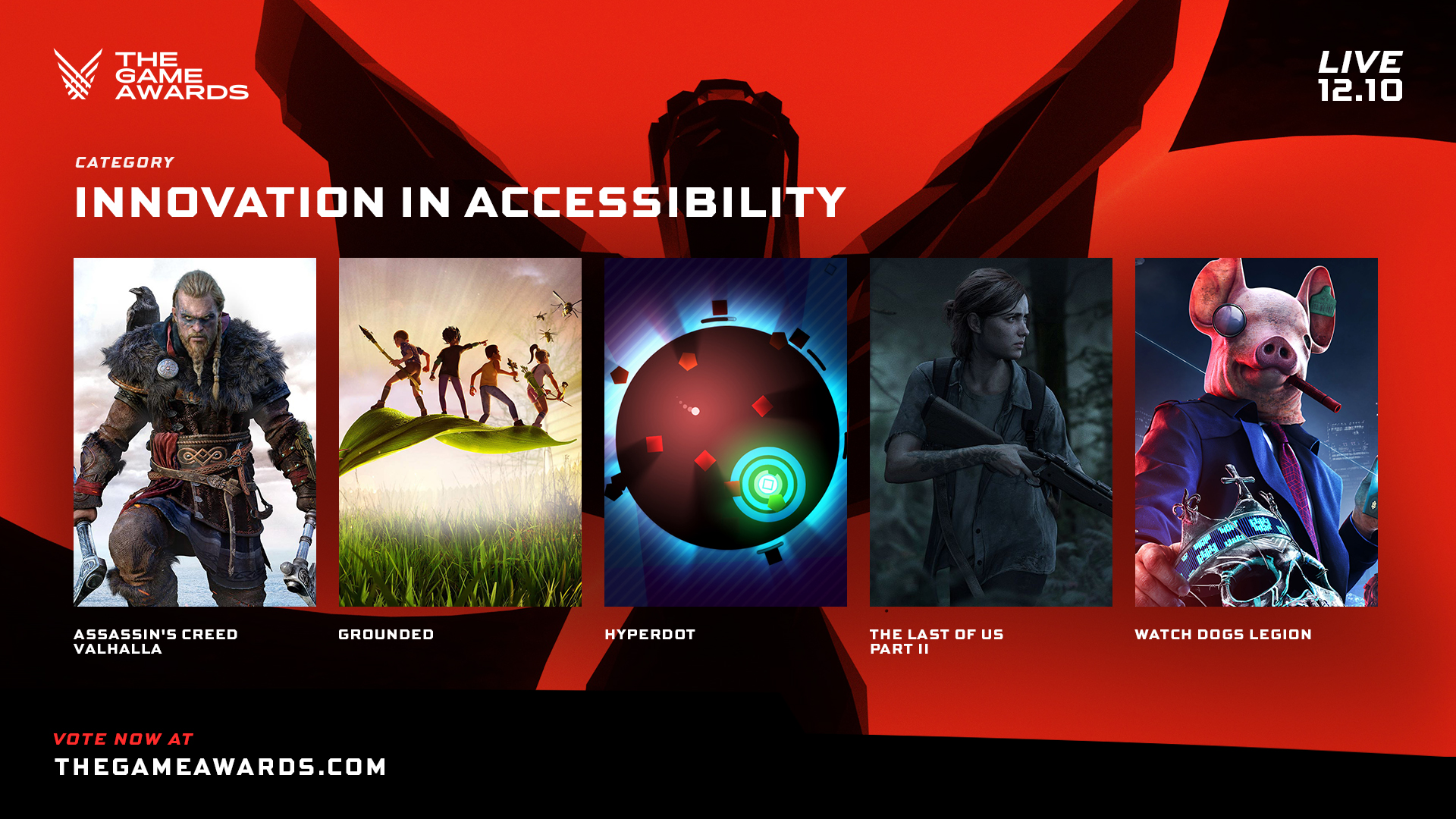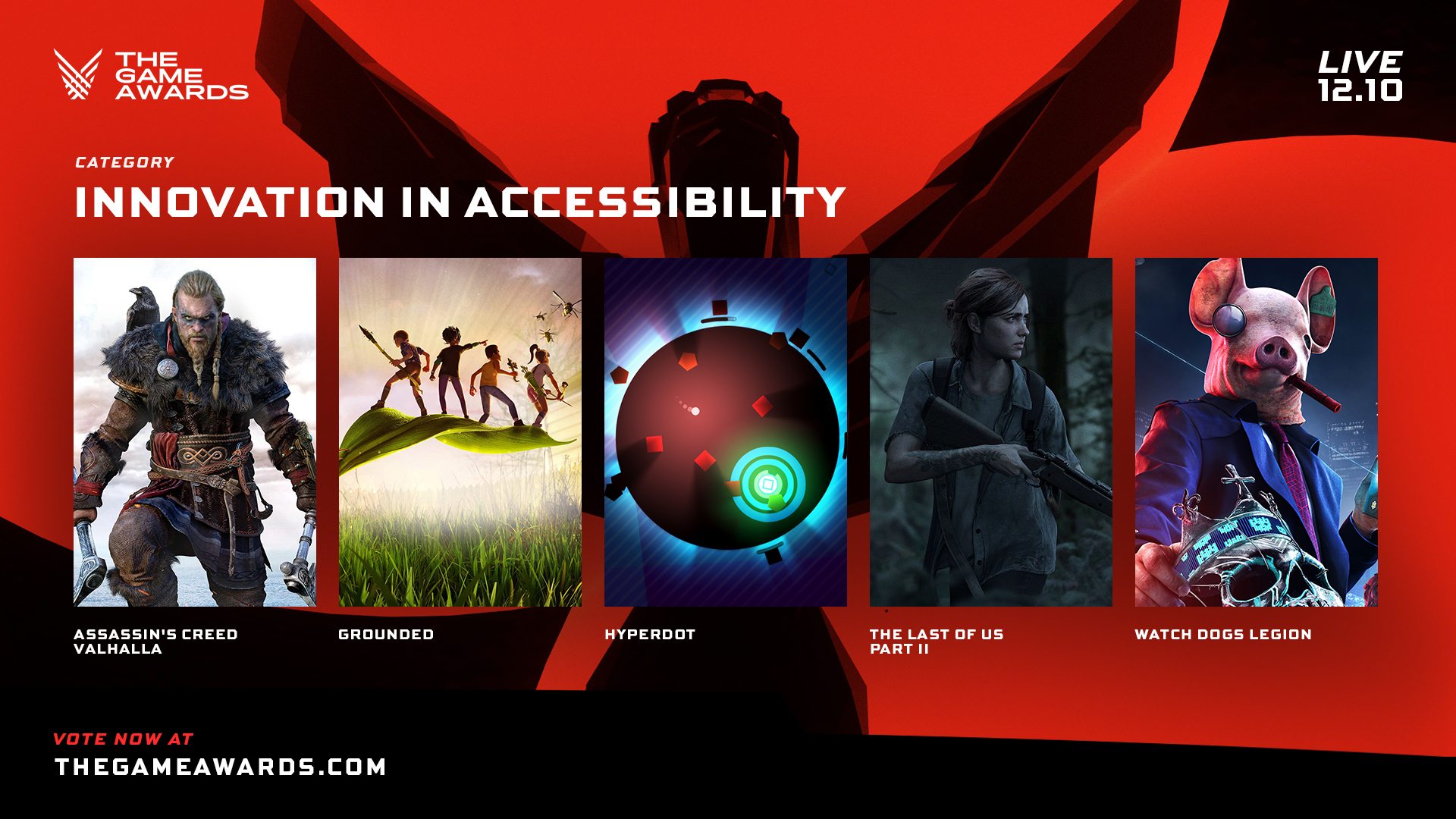 The Last of Us Part II became a reference as a great AAA game with good accessibility optionsSource: The Game Awards
A legal issue
While the big producers are still struggling and are unable to bring as many accessibility options as we would like to find in their products, players are also surrendered and cannot solve the problem on their own, not even calling for changes made by third parties in their video games.
As Marco Antonio Araújo Júnior, lawyer specialized in Consumer Law and Director of the Brazilian Institute for Consumer Protection Brasilcon explained to us, "The modification in the original system causes the consumer to lose the legal guarantee of the product".
Although Law 13.416 of July 6, 2015 clearly provides for the inclusion of PCD in culture and leisure, things are not that simple in practice. "Article 4, first paragraph of the Consumer Protection Code guarantees the principle that every consumer is vulnerable, the weakest part of the consumption relationship", continued Marco. "But the person with a disability is considered hypervulnerable, has a guarantee and special protection within the consumer protection code and the law."
"The game market is no different. Digital games are technologies idealized for standardized bodies and this fun was not designed for everyone. The market for providers of gamers' products or services is adapting to people's needs, and that is what should happen. This accessibility, adaptability, is a requirement that comes from the law that defends people with disabilities, and the consumer protection code encourages consumers to do this. "


The Disabled Person's Statute guarantees the access of PCDs to leisureSource: Planalto
But there are barriers to how far a customer can go. As Gabriel Poli told us, he and other PCDs are afraid to install software and external peripherals produced by third parties on their devices since, depending on the console and producer, the initiative could even be considered piracy. This is even more frustrating when we take into account the limitations of an official console, as in the case of national PlayStation without a screen reader in Portuguese. How to proceed, then?
"If the supplier has not yet been able to give access to the service, this must be made clear in the offer, on the label, in the advertising and on the website in an ostensive manner and with accessible language," explained Marco. "The supplier has to say whether that service serves the disabled person. If the person hires a service that is not adapted, the CDC imposes that he will be entitled to return the product without any penalty. What we want, however, is not only the possibility of returning, it is for this market to act in a way that includes people with disabilities. "
"The person who has difficulty using a stick, for example, because he has lupus or chronic pain, must have the possibility of using the same joystick in another way. This is inclusion. There is an awareness gradually forming in suppliers, and if the consumer feels harmed by the lack of information, accessibility or because he tried to return and was not answered, it is necessary to register the complaint with Procon and assert his rights ".
And the other producers?
Elected by Time magazine as one of the best recent inventions, the Xbox adaptive controller was promised to the Brazilian market in an official statement, but it just wasn't released around here, with Microsoft claiming high demand problems in the rest of the planet . We also asked the company for a position on its view of the current video game market and what it is doing to help PCDs, and she said:

Adaptive Xbox control was one of the best accessibility initiatives ever seen in video gamesSource: Xbox
"The Xbox Series X and Xbox Series S feature tactile indicators on the ports to support blind people and to help with reach cabling. In addition, Xbox offers a variety of accessibility features, including Copilot, Magnifier, Narrator, vibration enhancement, Game Chat Transcription, Xbox Adaptive Controller compatibility and more to help players create, compete, connect and have fun. ways that meet your needs. These features will be available with the Xbox Series X and Xbox Series S and we will continue to look for ways to make games more accessible. "
The situation is much worse in Nintendo video games. On the AbleGamers.org website, Josh Ziri made an assessment of the accessibility features of the Nintendo Switch and Big N unfortunately did not do well. Among all systems of the new and old generation, its hybrid video game has the least accessibility features, leaving it well behind Microsoft and Sony.
"In the system options, we found zero features and accessibility options," lamented Josh in his analysis. "The closest we come to this is the ability to change the background theme of the console between white and black, which can help your view by playing in the dark, in addition to making part of the text more readable (…). After seeing other companies go so far in implementing accessibility features, it is disappointing, to say the least, to see Nintendo completely ignore accessibility. "
Sought by our newsroom to position itself on its limited accessibility policies, Nintendo did not offer an answer until the date of publication of this text, but we will update this report as soon as it happens.
Changing the game for the better
If Brazilian legislation is limited to guaranteeing the right to return PCD money, and the producers do not even deign to locate all their tools to our market, there is some light at the end of the tunnel for those who just want to enjoy their video games without limitations. ?
One of the coolest examples of the positive power of the community came from the American charity AbleGamers, which was created in 2004 to help the more than 46 million players with disabilities enjoy the games. In addition to charging and working with developers to make their products more accessible, they also provide controls tailored to everyone's special needs.


AbleGamers arrived in Brazil in 2020 to fight for more opportunities for playersSource: AbleGamers
Since 2017, an annual fundraising event has been held here in Brazil for this purpose, and in 2020 AbleGamers started to act officially in our territory, with the right to a website and twitter account!
With the help of AbleGamers representative in Brazil, Chriszeba, who kindly provided us with a lot of auxiliary material for the elaboration of this report, we also met several incredible players who serve as examples of success and can inspire many potential players, such as the incredible Esquerdinha Games. After suffering an accident and having much of his body paralyzed, he manages to produce high quality content and gameplay by playing with just one hand:
That day was very loko rotation monstra ???????????? pic.twitter.com/GFQCUnhsqQ

– lefdinhagames (@ lefdinhagam1) November 9, 2020
Another great example is André Nerdsurdo, CEO and founder of Deaf League. After losing much of his hearing, he formed a league of hearing impaired players only. You can check his work at https://www.twitch.tv/nerdsurdo.
Players like them remind us that, however bad the market reality is, the fragility of the legislation, and even the profound disregard of companies, the love and dedication of fans can challenge the limits, break barriers and captivate countless people to fall in love. for this cool media. It is our support that the big companies will one day show these fans the same affection they have for their games.