The 2021 E3 had several interesting news throughout the week, but one of the conferences that most caught the public's attention was Microsoft's. The event showed non-stop game trailers, either with titles that we already knew were in development or with completely new games that were announced at this company showcase.
We took advantage of this very positive moment for Microsoft to make an interview with Bruno Motta, who is the senior manager of Xbox in Brazil. If you're curious, you can check out our full conversation below!
We know that Microsoft has manufactured its consoles here before, but today the Xbox Series X and S are imported products. Is the company still considering changing this business plan and returning to produce its consoles here when something more viable?
Confirming, today our consoles are imported. A lot of my work here at Microsoft is really about making this business model decision, but what I can tell you is that we always assess the best business model so we can have the best possible price for our consumer Final. So, for now, we are working on the imported model and we are still evaluating whether it would make sense to start producing in Brazil again.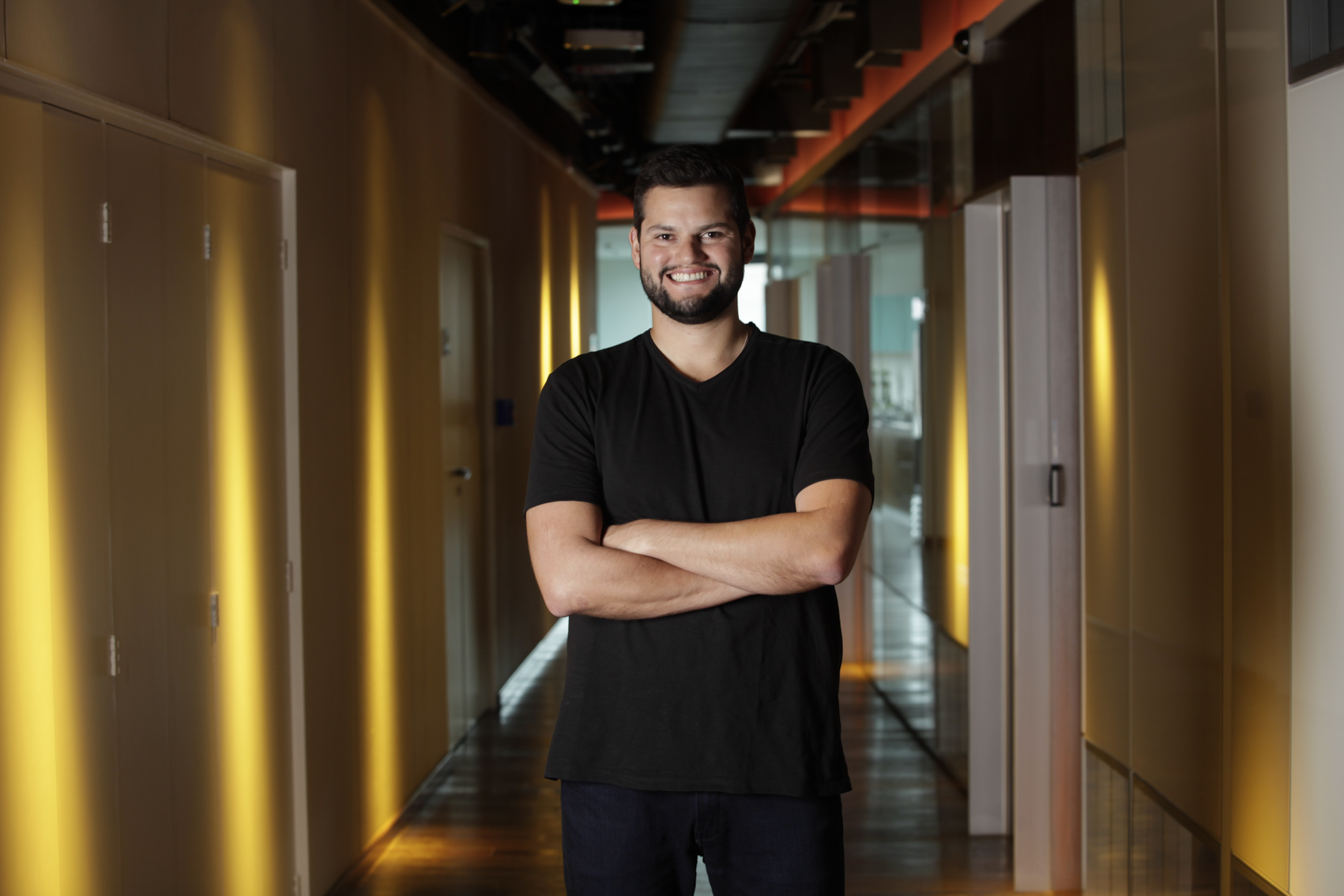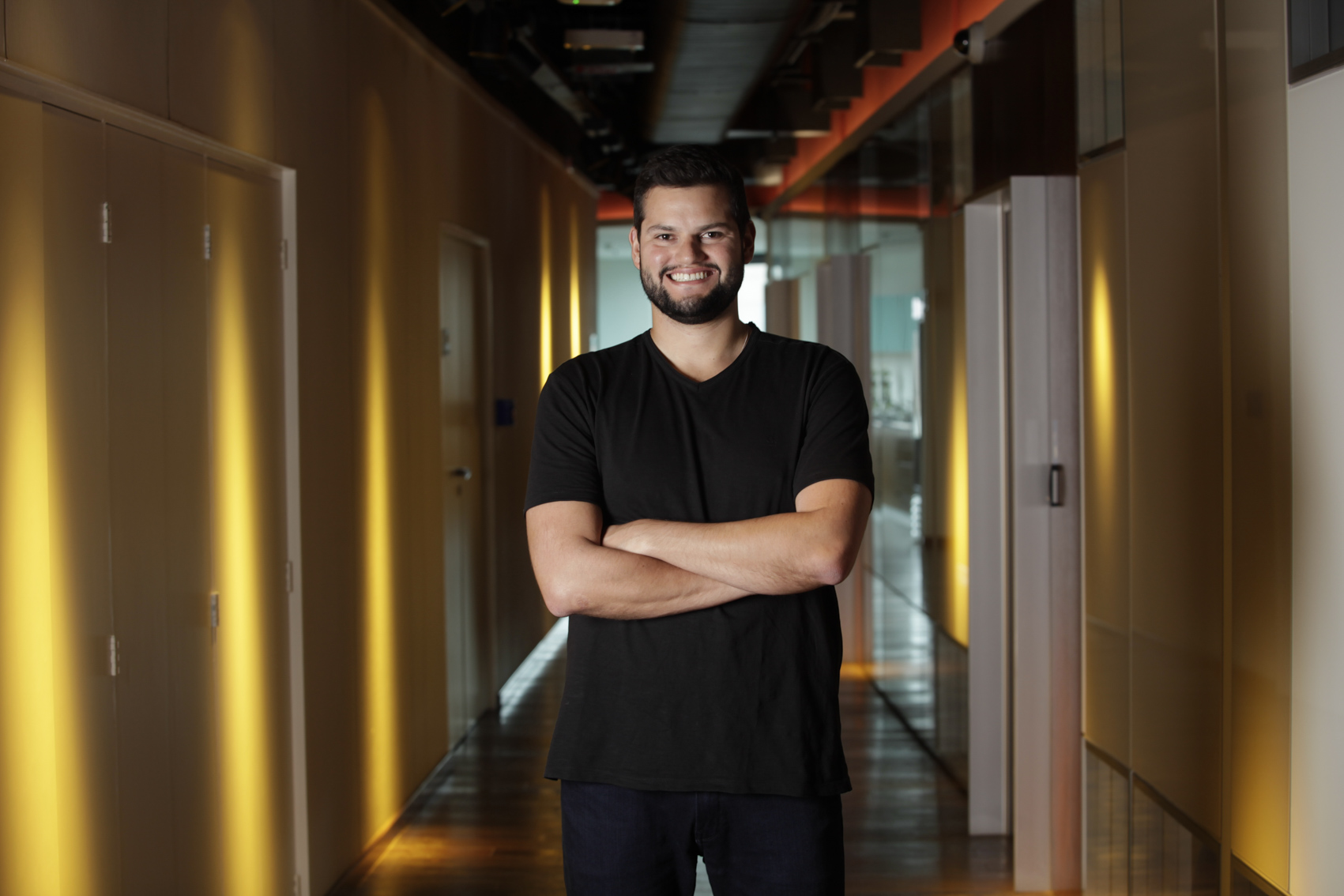 Bruno Motta told us more about Microsoft's strategies in the Brazilian marketSource:  Xbox/Disclosure
Since the new generation consoles were released last year, we've seen a lot of news about how difficult it is for manufacturers to keep a stock that meets demand in various regions. Microsoft even went so far as to comment that it expected the situation to continue that way until at least June. Did you notice the effects of this shortage in Brazil too?
I can tell you that it is a global shortage and that it has been affecting several sectors. Unfortunately it's not just in our industry, but we've been working with our partners both in manufacturing and industry and with retailers to streamline production and transportation to make our products reach consumers as quickly as possible.
With some consoles only being sold on online stores these days, how is the distribution of Xbox Series X and S in Brazil at the moment?
Our distribution strategy was inclusive, as it brought partners from various regions of Brazil, both physical and virtual stores. So we have products in physical stores in some chains. Now, it really is a question of the quantity of products that we will be able to bring, which I refer to the lack of shipments.
We know that the E-Commerce model has made it easier for consumers to find products, apart from the current context in which people have actually visited fewer physical stores.
How do you see the impact of the Game Pass in countries where games are sold for a higher price, such as Brazil?
I can say that the Game Pass really appealed to Brazilians, we know that Brazilians like subscription models, being able to pay a lower monthly fee and having access to a gigantic catalog of great quality.
The Game Pass for us in Brazil is fundamental within our strategy and we are really happy with the results we are achieving with it, both the Game Pass on the console, the Ultimate Game Pass and even the Game Pass for PC, which is also an area in which we have been putting a lot of investment and focus. Even connecting with the announcements of this E3, as we had the Microsoft Flight Simulator at launch on PC Game Pass, we'll have the Age of Empires 4 also available on release day.
Also regarding the Game Pass on PC, we have the benefit of giving consumers access to EA Play directly with our subscription, so I can say that we in Brazil are very happy with what we are doing with our subscription on the console and on the PC.
Microsoft recently commented that it was exploring new Game Pass subscription offerings to reach a wider audience in places with a different financial reality. Do you think it is possible for us to see even more accessible plans for Brazilians?
At the recent event involving a conversation between Phil Spencer and Satya Nadella, we released a lot of cool information, but I think the main thing that impacts our market is that we've actually been working in beta with our cloud gaming solution and the we are going to launch it in Brazil as a final product this year and this benefit will be part of the Game Pass Ultimate offer.
In addition, we commented that we are expanding to new devices and this is part of our strategy and I would say that in addition to what they commented, all these experiences are aimed at reaching three billion players in the world. Each one has a way of playing and we believe that these experiences are all additional to these offers that we already have.
We continue to be strong on console and PC and have been expanding to new platforms, with mobile being our next frontier.


As Bruno mentioned, Game Pass subscribers also have access to EA PlaySource:  Xbox/Playback
In this Phil and Satya conversation, they also talked about how they're working with TV makers to bring the Xbox experience without us needing extra hardware, plus some kind of cloud gaming streaming device that you can use on any TV and monitor. Do you think it is possible for us to see the arrival of these technologies in Brazil?
The role of this conversation the two had was really to show the future of games and we know that all this will be a journey of building this technology. As I mentioned, we want to reach three billion players, but to do that, we need to be very inclusive when it comes to the platform.
So I think it's really going to be a journey until we get there, and what we have done today is the console and PC fortress. We are bringing cloud gaming for mobile phones as a final product this year and at another time in the future we will work with TV and other devices.
Going more towards this side of streaming, Microsoft confirmed that Brazil and some other countries will receive games in the cloud through Game Pass Ultimate this year. Do you know if this includes the ability to play in the browser or if it would only be on smartphones and tablets at that first moment?
For Brazil, we are ready to launch cloud gaming with our datacenters this year. In fact, we are finishing the global updates of the hardware that runs in the datacenter, bringing the Xbox Series  X product to stay in the datacenter.
In addition, we are also bringing the browser, which is something that is coming globally, and first it goes to the 22 markets that we are already present with cloud gaming. In a future moment, which may or may not match our launch of cloud gaming here, we will also bring the browser streaming offer in Brazil.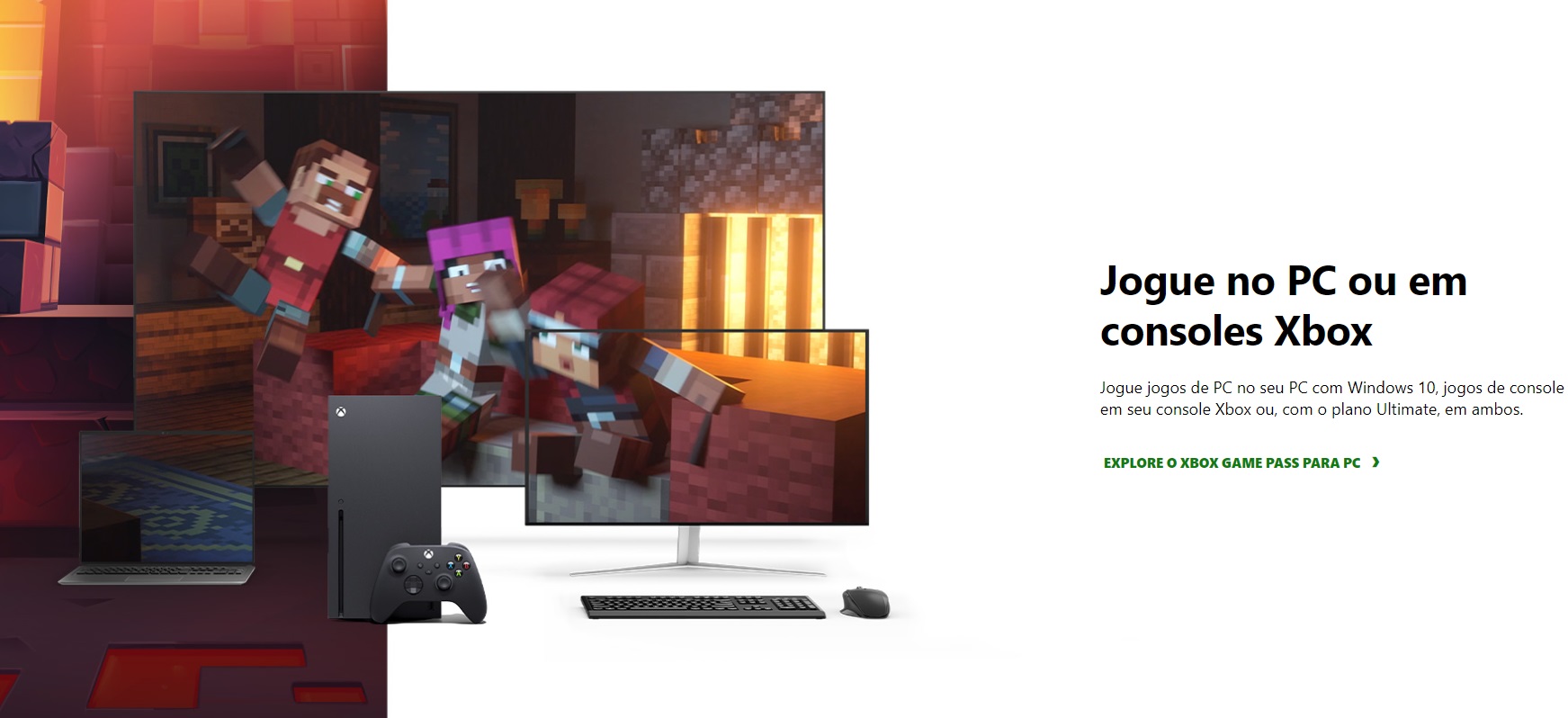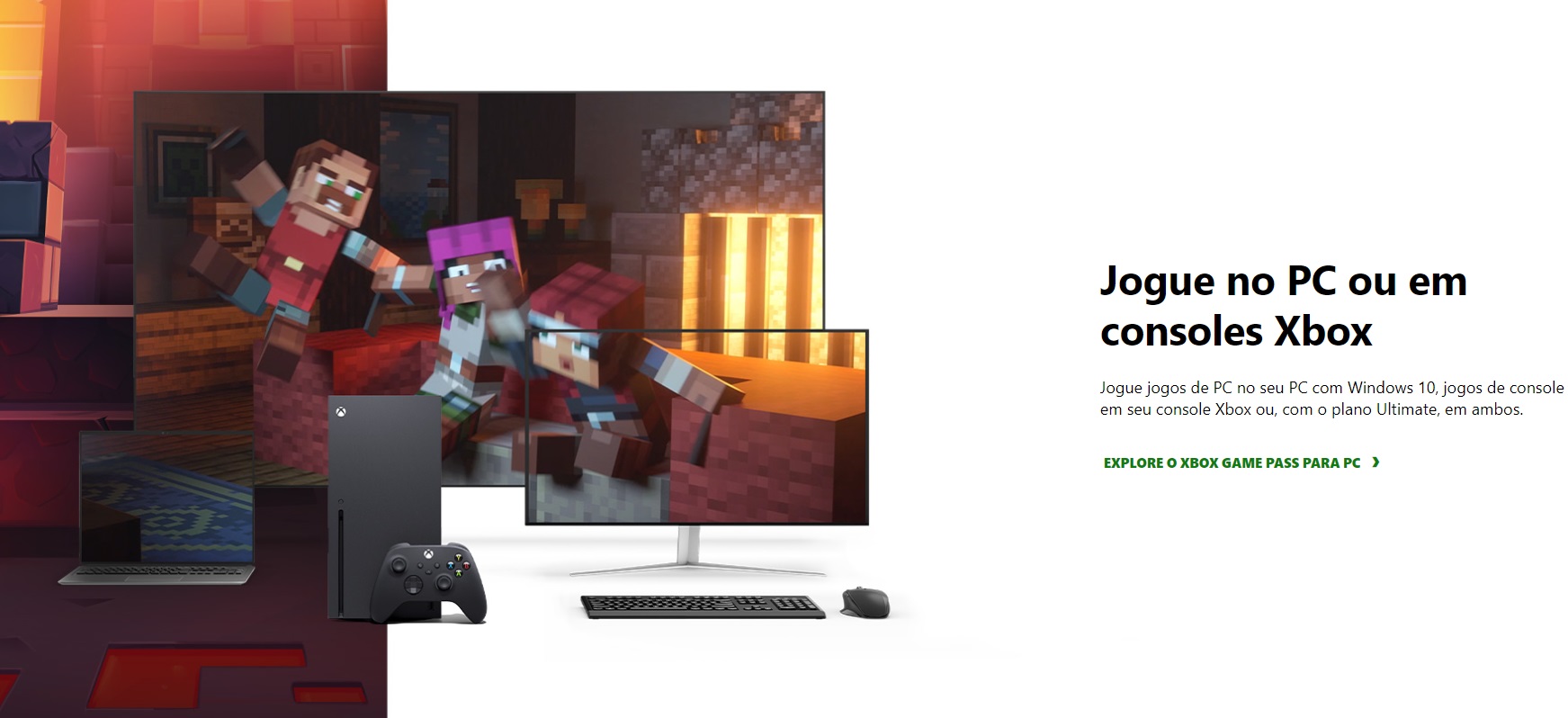 Microsoft's plan is to bring games anywhere, whether on the console, PC or through streamingSource:  Xbox/Disclosure
For now the version of xCloud that is on testing phase here in Brazil is Android, but is there a forecast when there will be tests for iOS devices?
We still don't have news about xCloud testing on IOS devices. What I can tell you in general is that we are very demanding in terms of quality of delivery, so we will only make the official launch of cloud gaming in Brazil when we understand that our solution is robust enough to our fans.
It can be said that Brazil is generally somewhat forgotten by other companies when it comes to streaming games on the cloud. What do you think made Microsoft take a different stance to bring xCloud here?
I can't comment for other companies, but I can tell you that in Microsoft's view, Brazil and the game market in Brazil is gigantic. According to Newzoo, Brazil is the fourth largest market in the world, so we understand the importance of the Brazilian market. We have been here for years and we have been consistently investing in the market and ensuring a strong presence here.
It is obvious that Brazil is not a simple market to operate, we know our country, but we understand this as a very relevant market and we will continue investing in Brazil.
Something very interesting is the fact that Microsoft has decided to bring two console options to this new generation. Can you see the impact that the Xbox Series S, which is a cheaper product and still offers good processing power, in a country like Brazil, since many players cannot invest in more expensive consoles?
One of the great innovations that we brought in this new generation was this strategy of a pair of consoles. A console that is the epitome of processing power in console games and this offer with a final price more accessible to the consumer yet without sacrificing performance.
The Xbox Series S is a new generation console and it's been performing very well and it's even where I've been having most of my hours of gaming at the moment and I'm pretty satisfied with everything I have on the Series S. So yes, it is part of our strategy and we have been successful in what we set out to do.
In Brazil, we still see a lot of the console warfare mentality, which makes many people have a certain resistance when it comes to acquiring a product or service from the company they consider a rival. Do you think that something broader like Game Pass and xCloud has the potential to break some of that stigma and gain an even larger audience for the Xbox community in Brazil?
As a company, we are extremely inclusive and we have been preparing and bringing offers for consumers to play wherever they want. If you're at the beach or at the park, with cloud gaming we want to get there for you. So in our view, if you are a player we would like to be a very consistent product offering for you.
In closing, we can't fail to mention how so many Voxel readers are really passionate about Xbox, so is there anything you'd like to say to them?
We are very grateful to all Xbox fans who read about us on Voxel. We are very excited and happy after our showcase with the 30 games we announced, of which 27 will be on the Xbox Game Pass. So, this end of the year, from June to December, we have four new games coming now and the expansion of Sea of ​​Thieves like THE pirate's life.
Also, at the showcase we announced two new franchises with starfield and redfall, in addition to having released a teaser of contraband. So if I could sum it up here: we're very happy with everything we've shown and we know it's going to be six great months ahead and there's no better time for you to join the Xbox ecosystem!