It is very common that, when buying a new smartphone, users sell or pass on their old devices, which can help to slightly reduce the value of the new gadget. However, given the amount of relevant information that is saved on the devices, before passing on your device there are some important procedures to consider.
Android associates much of your data with your account, but even so, there are some data that you need to manually save to access the new device. To help you migrate to a new device with more peace of mind, Tecmundo lists the following important steps before transferring your Android device.
Backup your files
The first step when deciding that you are going to change your device is to back up your files, contacts and messages. For photos, you can use the Google Photos service to automatically upload to your Google account, which will make the procedure much easier.
For contacts, the Google Contacts app can also speed up the procedure a lot, remembering that it is important, after performing the backup, to verify that the synchronization took place correctly. For messages, apps like WhatsApp also have a native tool to perform the procedure, being able to save data on cloud services like Google Drive.
Android has native tool for data backup.Source: Reproduction / Fernando Sousa
Gather your passwords
You probably have several services with passwords saved on your device, so it is important to check which ones you use the most and try to check the login mode. Some services allow you to login through your Google account, as long as it is associated with your account, which can facilitate your device migration.
For other services and applications, it is important to obtain the password and try to store it somewhere or write it down so that you can access the services on the next device.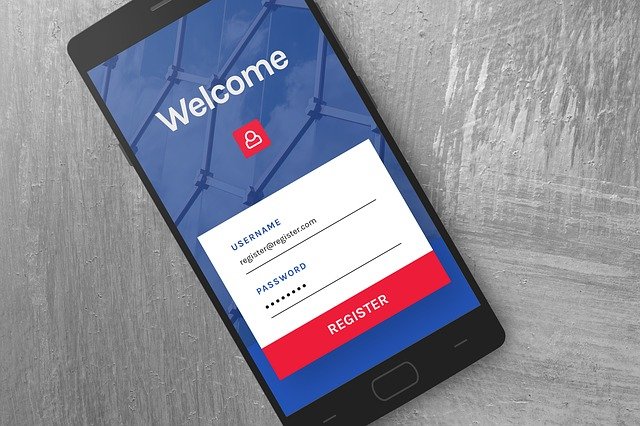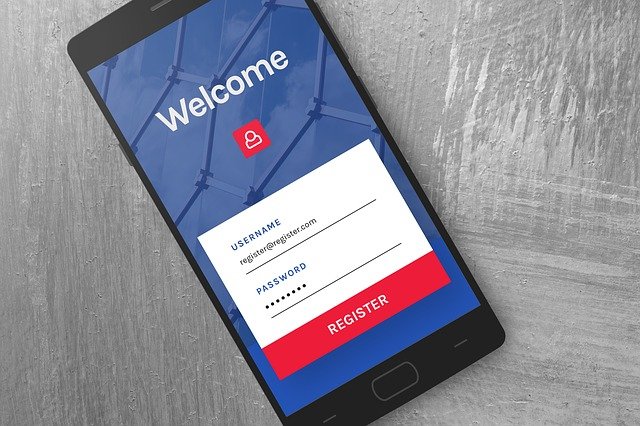 It is very important to save passwords linked to your device.Source: Reproduction / Pixabay
Unlink your device
Some bank and service apps, associate the device with the login to have one more security restriction, in order not to allow access to your account through unknown devices. Thus, before transferring your device, it is essential that you check with the associated service what procedure to be performed to complete the device change.
Financial institutions may require you to use the old device to change the device or even ask you to go to an agency or go to an electronic terminal to receive a new access. In any case, by contacting your bank, you should receive instructions on how to proceed.
Device reset
After performing the backup, saving your data and unlinking your accounts, you can now reset the device, so that its new owner receives it as it left the factory. To perform the procedure, you can either use the Android settings menu, or check your device's manual as to proceed to the hard reset.
The procedure for Android settings follows the following step by step:
Access settings your device: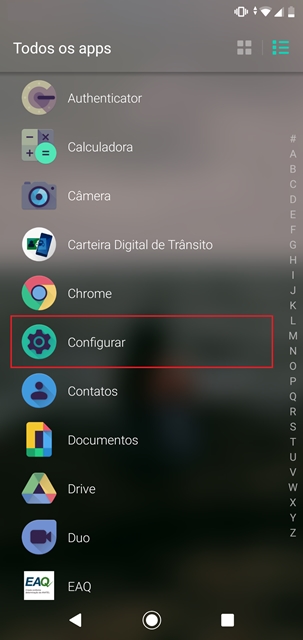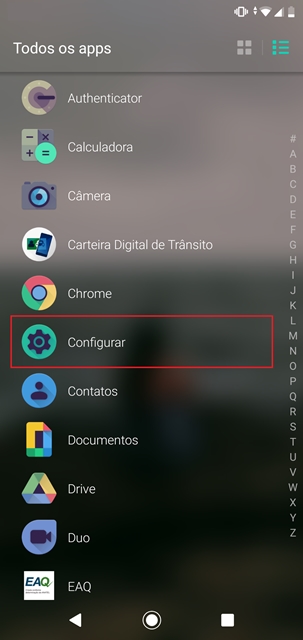 Access Android settings.Source: Reproduction / Fernando Sousa
Then go to the System tab and find the options Advanced: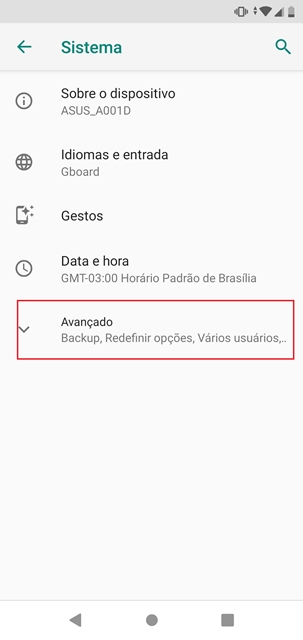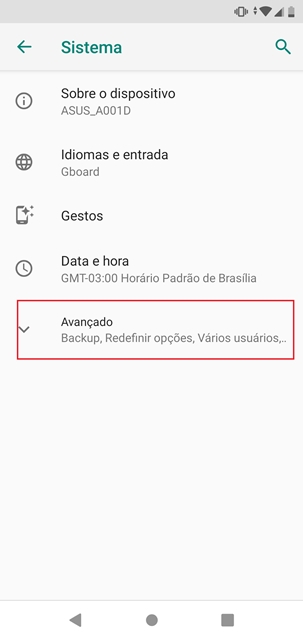 Advanced Android Settings.Source: Reproduction / Fernando Sousa
In the Advanced menu, find the option to Reset the device: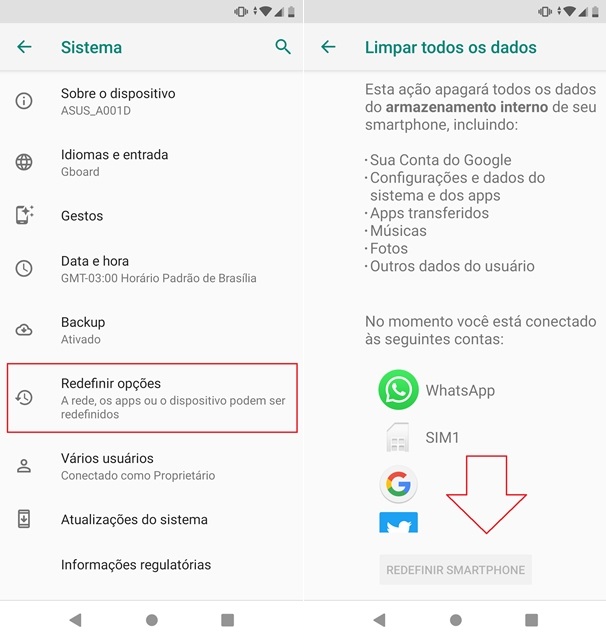 Resetting the device returns to the factory default settings.Source: Reproduction / Fernando Sousa
Now, just select Reset to original configuration (factory setting) and you're done. The device should restart as if it were being turned on for the first time. (The procedures presented were performed on an Asus Zenfone Max device)
If you use a micro SD card, you can use the Android settings to format it before transferring your device. The hard reset procedure accesses a kind of BIOS of the Android device, but accessing it requires some knowledge, and there is also an access that can change from device to device.
Also don't forget to remove your SIM card from your old device and if you want to keep your micro SD card, remove it to use it on your new Android device.