This Friday (3), a new episode of the wheel of time (The Wheel of Time, in the original) was made available to Amazon Prime Video subscribers. Over the past few weeks, the audience followed the characters' saga in search of the legitimate Dragon. However, as evidenced during the end of Episode 4, there are still deep connections that need to be discovered between the Aes Sedai and their guardians.
So, check out all about the titled "Blood Calls Blood" by reading our full recap!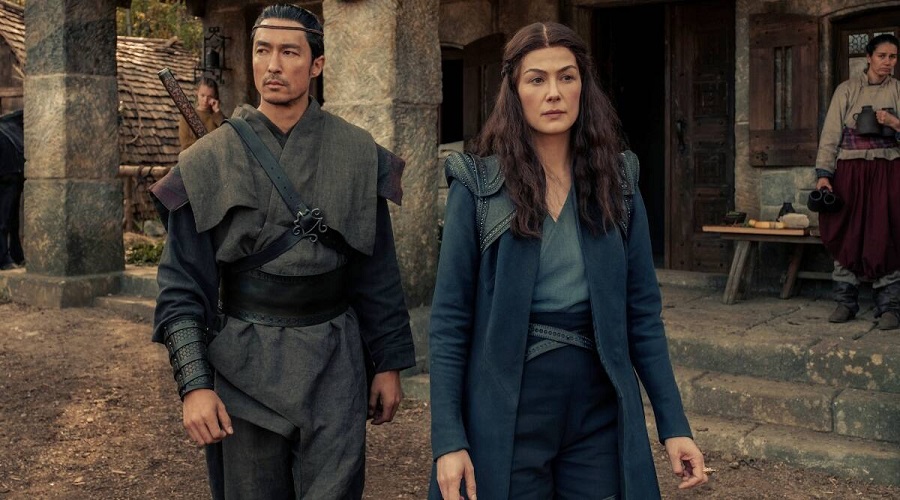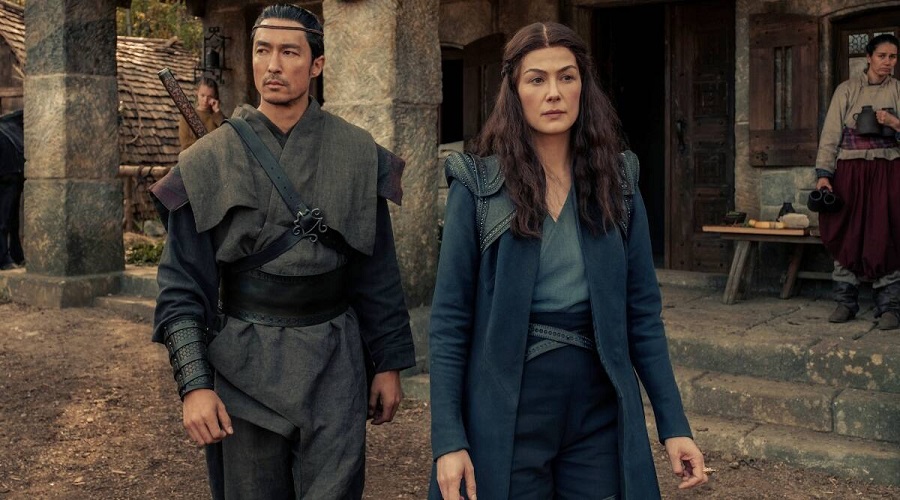 (Amazon Prime Video/Playback)Fonte:  Amazon Prime Video
the wheel of time: more information about the latest available episode of the series
The episode in question begins with a vision of the massacre orchestrated by Logain (Álvaro Morte). Although Kerene (Clare Perkins) is dead, Stepin (Peter Franzén), her guardian, is alive. What could happen to him considering that the Aes Sedai he swore to protect didn't survive? Even if he didn't want to, he would need to bond with another woman or choose another path to follow. In this case, death.
As the character talked to Lan (Daniel Henney) about Moraine (Rosamund Pike) and Nynaeve (Zoë Robins), it was noticeable that the latter was also preoccupied with an issue, given that her powers had manifested themselves in such a splendid way before. All the other Aes Sedai in the White Tower, indeed, could not speak of anything else.
Although Moraine was being kind to her, Liandrin (Kate Fleetwood) tried to manipulate her, indirectly touching on specific points of her inner issues. Power-hungry and directly rivaling Moraine, the two later talk about Nynaeve, who could be crucial to gaining Tower sovereignty.
Meanwhile, Mat (Dónal Finn)'s condition worsened considerably, and Rand (Josha Stradowski) could only remember what Thom (Alexandre Willaume) had told him about the boy's contact with the One Power, something that would be driving him crazy. For this reason, the character discards the possibility of asking Moraine for help, even though he is in Tar Valon and looking for an inn.
When he finds a location, he meets Loial (Hammed Animashaun), who is curiously with Nynaeve. She then uses her abilities to strengthen Mat, but he abruptly attacks her. Through her, Rand discovers that Egwene (Madeleine Madden) may still be alive, being his last hope.
Thus, it follows what would have happened to this Aes Sedai, who had been captured with Perrin (Marcus Rutherford) by the Children of Light. The two were arrested and tortured in the tent of Eamon Valda (Abdul Salis), while they needed to decide which of the two would survive. While Perrin begs Egwene to choose herself.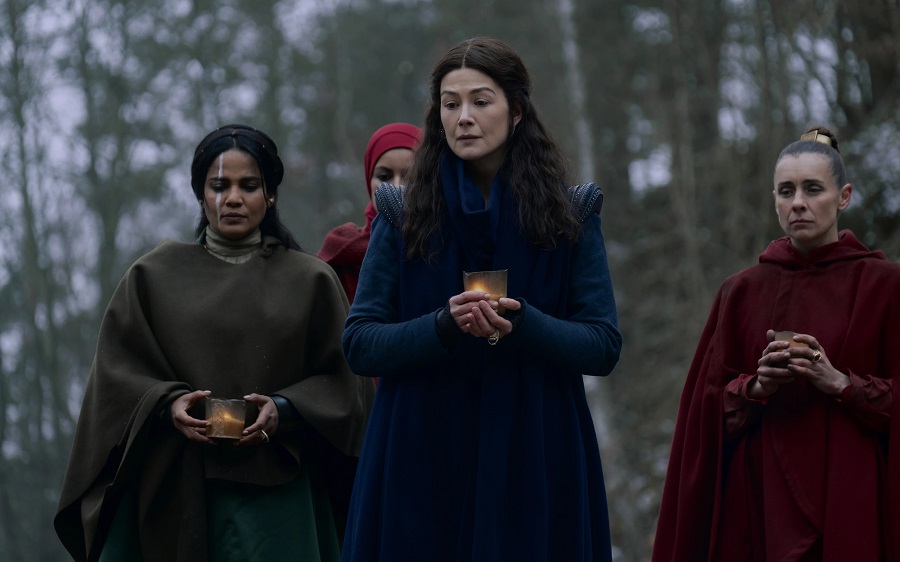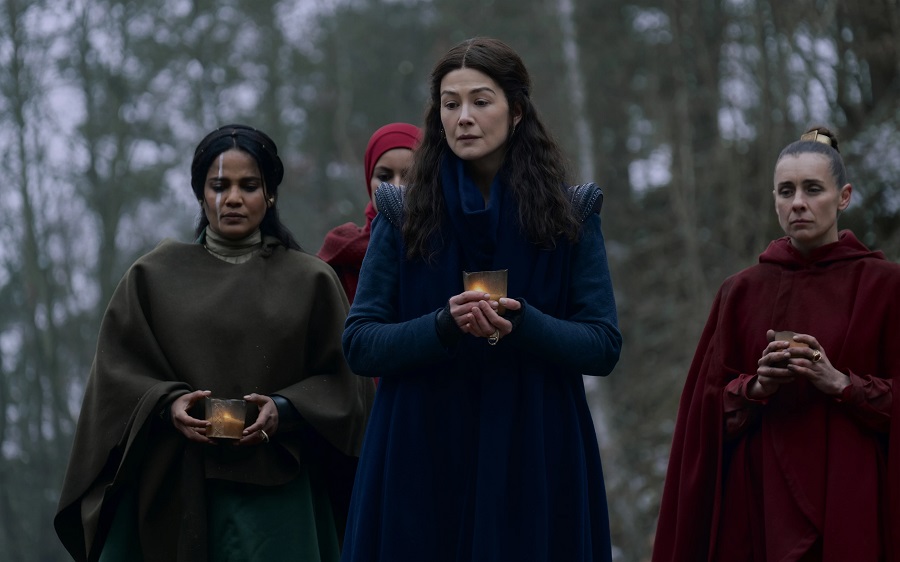 (Amazon Prime Video/Playback)Fonte:  Amazon Prime Video
However, she refuses and channels her energy towards Valda, who makes fun of the move. Despite this, it was all part of the Aes Sedai's plan, which manages to free Perrin's ropes. And then it all happens quickly, with Valda being attacked by Egwene while Perrin distracts him with a roar.
The episode ends with the ending of Stepin's journey, who has decided to follow Kerene to her grave. In this new funeral, some uncertainties surround the characters. What will happen? Don't miss the next episode!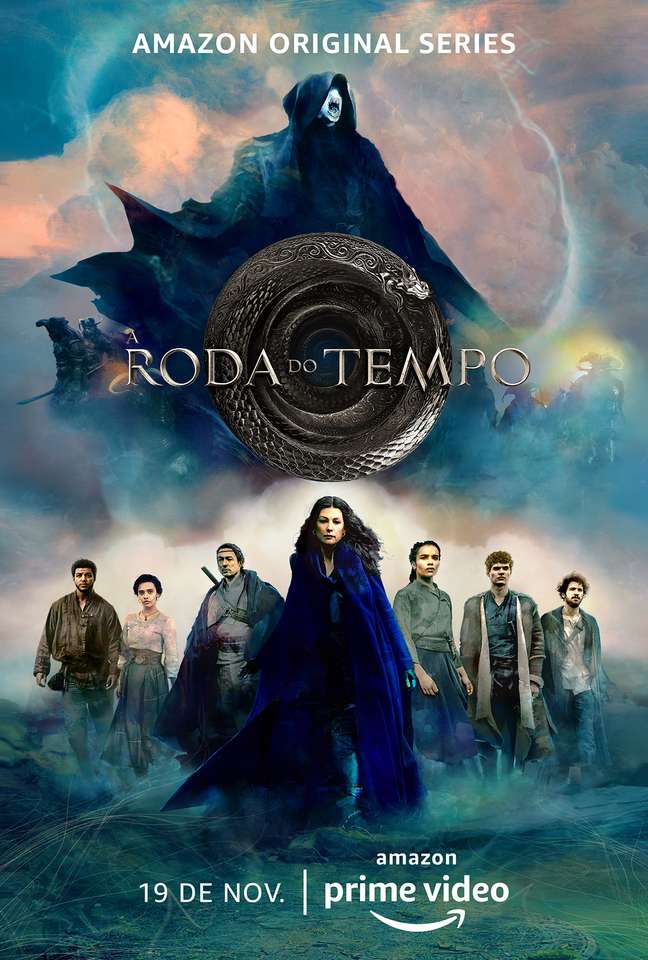 The lives of five young people are changed forever when a strange and powerful woman says that one of them is the child of an ancient prophecy, with the power to alter the balance between Light and Dark forever.