Summary
Xiaomi Mi Home 360 ​​Security Camera at € 24.99 € 39.99

PS4 Games Ghost of Tsushima at € 29.99 € 39.99

HP DeskJet 2710 Color Inkjet All-in-One Printer – € 44.90 € 69.99

Toshiba Canvio Basics 2TB External Hard Drive at € 59.99 € 77.99

Dyson V7 Motorhead Origin Stick Vacuum at € 229.99 € 299.99

Continental TV Edison 55 "at € 269.99 € 324.99

AMD Ryzen 7 3700X processor at € 289.99 € 349.99

Acer Predator XB271HABMIPRZX Gaming PC Monitor at € 299.99 € 399.99

AMD Ryzen Series 5000 processor from € 386

Motobécane Easy electric bike at € 549 € 999

iPhone Xs Max 256 GB Silver at 749 € 849 €

Comments
Let's go for the 2021 winter sales at Cdiscount! For 4 weeks, from January 20 to February 11, promotions on high-tech products are in the spotlight on the online merchant's site. If you are considering the purchase of a smartphone, connected objects, a new TV or a laptop, now is the right time! Here are all the best offers from the 2021 winter sales at Cdiscount.
Xiaomi Mi Home 360 ​​Security Camera at € 24.99 € 39.99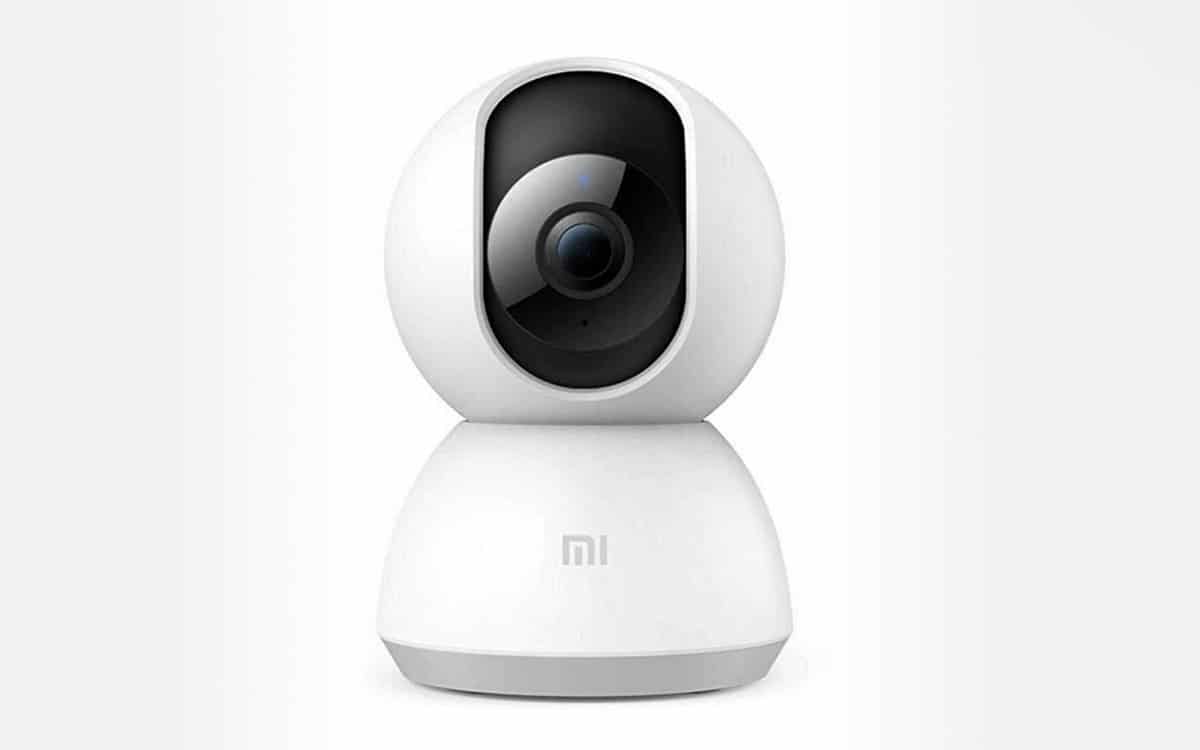 This deal allows you to equip your home with an efficient and inexpensive surveillance camera. Usually sold for € 39.99, the Xiaomi Mi Home 360 ​​is € 24.99 on Cdiscount during the winter sales. Characteristic level, it offers horizontal 360 ° and vertical 115 ° vision. Its images are 1080p resolution and you can save them to a micro SD card up to 64 GB.
PS4 games Ghost of Tsushima at € 29.99 € 39.99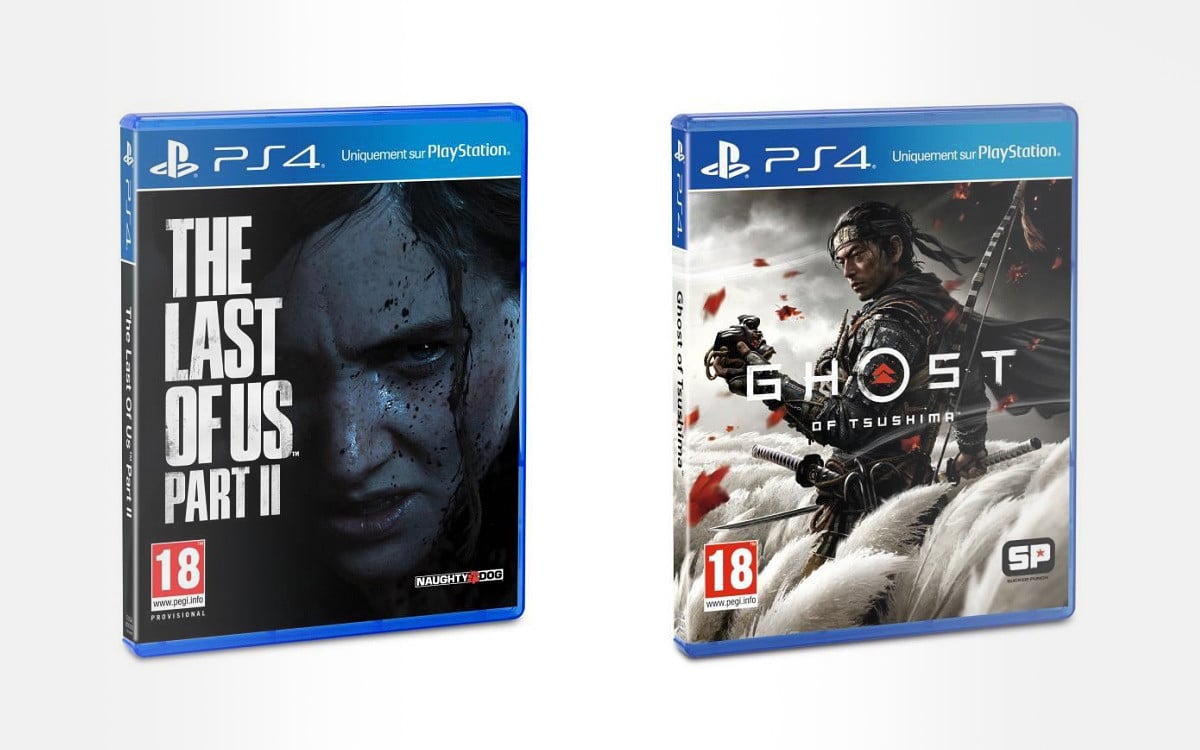 Treat yourself to the excellent Ghost of Tsushima at € 29.99. It is generally found around 40 euros. It is therefore a beautiful 25% reduction to which we are entitled during the 2021 Cdiscount winter sales.
In Ghost of Tsushima, experience feudal Japan like you've never seen it before: At the end of the 13th century, the Mongol Empire ravaged entire nations in its campaign to conquer the Orient. Tsushima Island is all that separates Japan from the incredible Mongolian fleet led by a cunning and ruthless general, Khotun Khan.
As the first wave of the Mongolian assault sets the island ablaze, samurai Jin Sakai, the last survivor of his clan, takes up arms. He's determined to do whatever it takes, no matter what, to protect his people and get the island back. He must break free from the traditions that made him a warrior to take a new path, that of the ghost, and wage an unconventional war in order to free Tsushima.
HP DeskJet 2710 Color Inkjet All-in-One Printer at € 44.90 € 69.99
If you want to equip yourself with a printer, the HP Deskjet 2710 is at an excellent price during the good deals of the winter sales 2021. If it is necessary on average to spend 69.99 € to get it, it goes to only € 44.90. This printer allows you to print in color with 4 cartridges and a print speed of 7.5 pages per minute (black).
It has an Ethernet port and the cartridges are separate, allowing them to be replaced only when empty. You can even take advantage of photo quality to print your best shots and enjoy print resolution up to 4800 x 1200 dpi. Finally, if you wish, you even have 6 months Instant Ink free.
Toshiba Canvio Basics 2TB External Hard Drive at € 59.99 € 77.99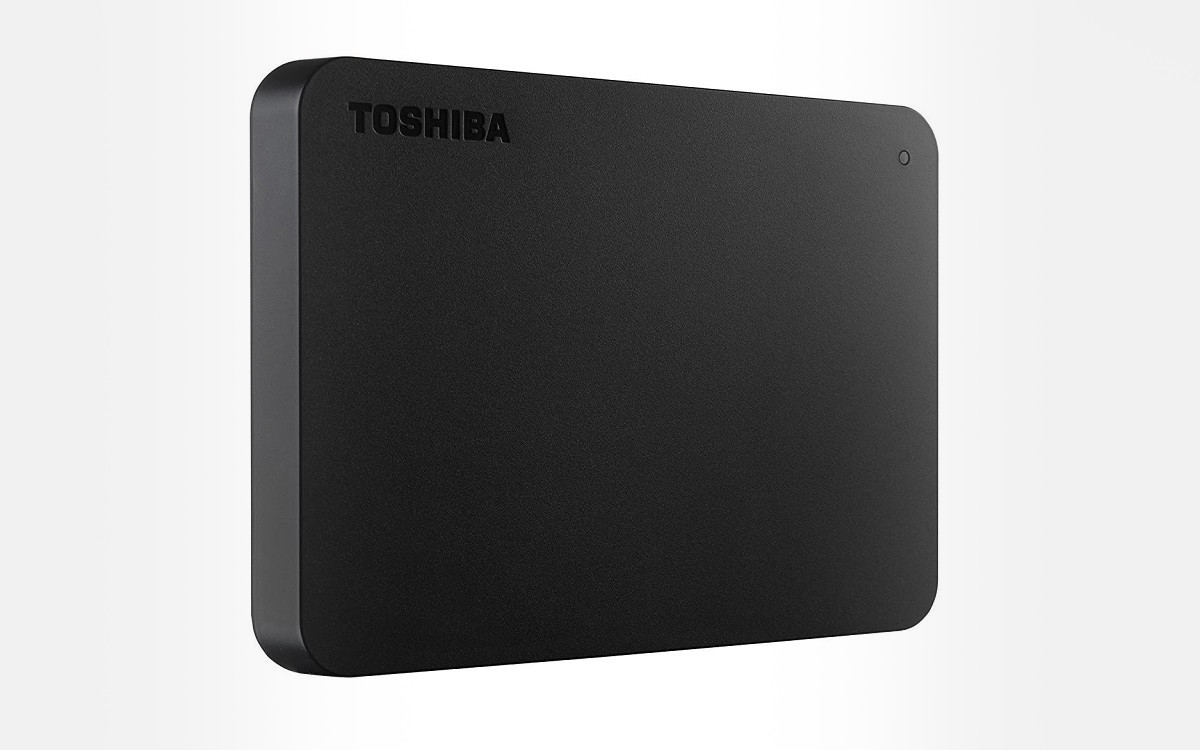 18 euros reduction on the Toshiba Canvio Basics hard drive with a storage capacity of 2 TB. A good deal ideal for people looking for an external storage medium at a low price. Transfer files quickly with the high-speed USB 3.2 Gen 1 port and store up to 2TB of data. The hard drive also allows you to connect to old hardware thanks to its USB 2. 0 compatibility.
Dyson V7 Motorhead Origin Stick Vacuum at € 229.99 € 299.99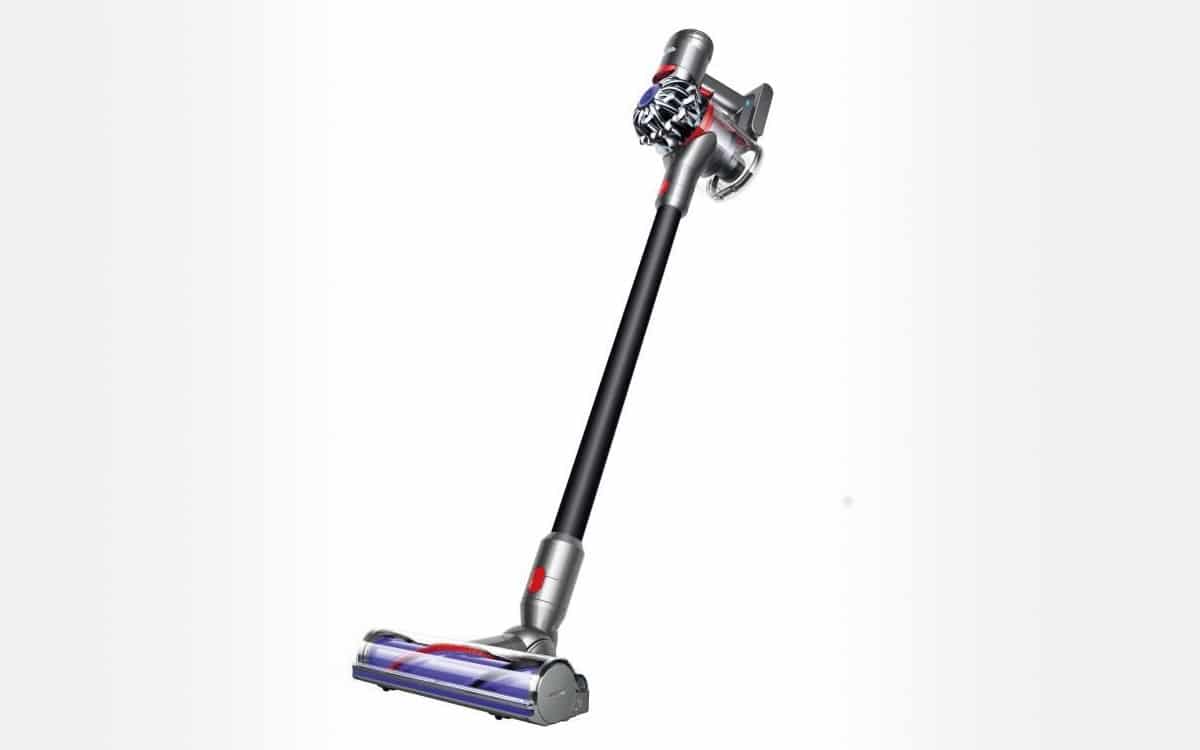 Take advantage of the good Cdiscount 2021 winter sales deals to equip yourself with the high-performance Dyson V7 Motohead Origin stick vacuum cleaner at a lower cost. It is possible to have it at € 229.99 instead of € 299.99 in normal periods. Coming back to the functionality of this stick vacuum cleaner, there is a state-of-the-art digital motor capable of performing no less than 110,000 revolutions / minute, thus generating powerful suction on carpets and hard floors.
Whether it's vacuuming cobwebs or dust from lampshades, its lightweight design focused around the wrist makes cleaning easy at height. It quickly and easily switches from broom mode to hand vacuum mode.
Providing 30 minutes of runtime, you can switch between MAX mode for up to 6 minutes of high power operation and power mode for extended cleaning. The vacuum comes complete with a direct-drive cleaning head, two-in-one attachment, long nozzle with easy release, docking station and charger.
Continental TV Edison 55 ″ at € 269.99 € 324.99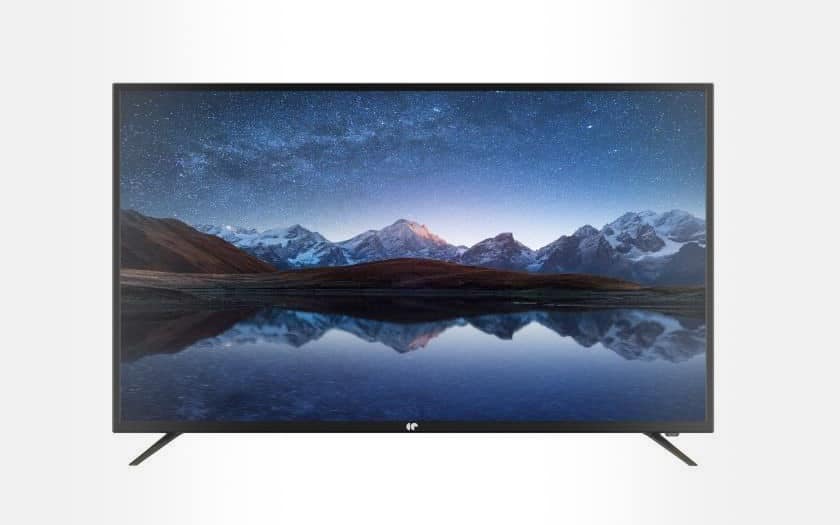 Take advantage of this good Cdiscount plan to equip yourself with the Edison 55 ″ continental TV at only € 269.99 instead of € 324.99 on average for the 2021 winter sales. This represents a reduction of 55 euros, this which is pretty good. The offer is valid while stocks last, while stocks last.
For this low rate, you have a 4K TV with 3 HDMI ports and 2 USB ports. With a 4K definition, it also has a digital TV tuner: DVB-C, DVB-T, DVB-T2. The purchase of a TV box or even a Google ChromeCast is recommended if you want to access various video streaming services and other applications.
AMD Ryzen 7 3700X processor at € 289.99 € 349.99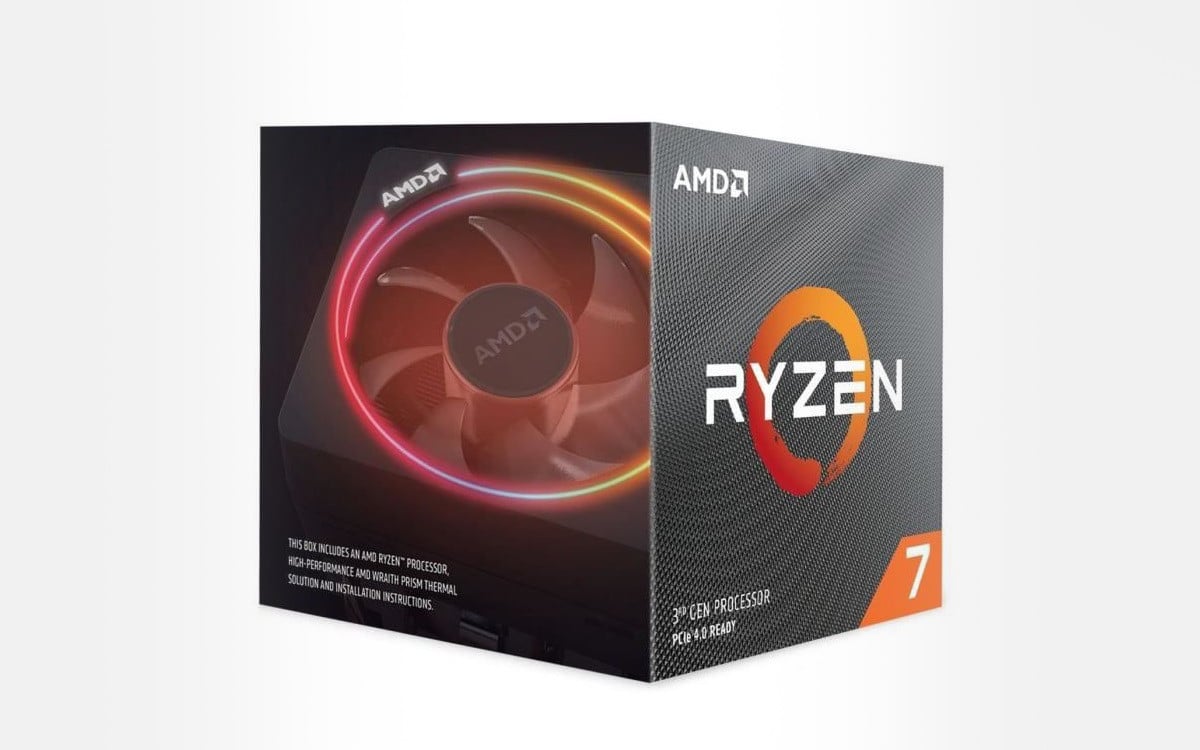 For the Cdiscount winter sales, the AMD Ryzen 7 3700X desktop processor is on sale. You can equip it for 289.99 € instead of 349.99 € in normal times. It is therefore a significant reduction of 70 € to which we are entitled. The 3rd generation AMD Ryzen 7 3700X processor takes advantage of the Zen 2 architecture engraved in 7nm. Great performance awaits you along with improved fuel efficiency. It is positioned at the top of the Ryzen 3000 range with its 8 cores / 16 threads and its maximum frequency of 4.4 GHz. Your ideal ally for extreme video games or for greedy graphic design applications!
Acer Predator XB271HABMIPRZX Gaming PC Monitor at € 299.99 € 399.99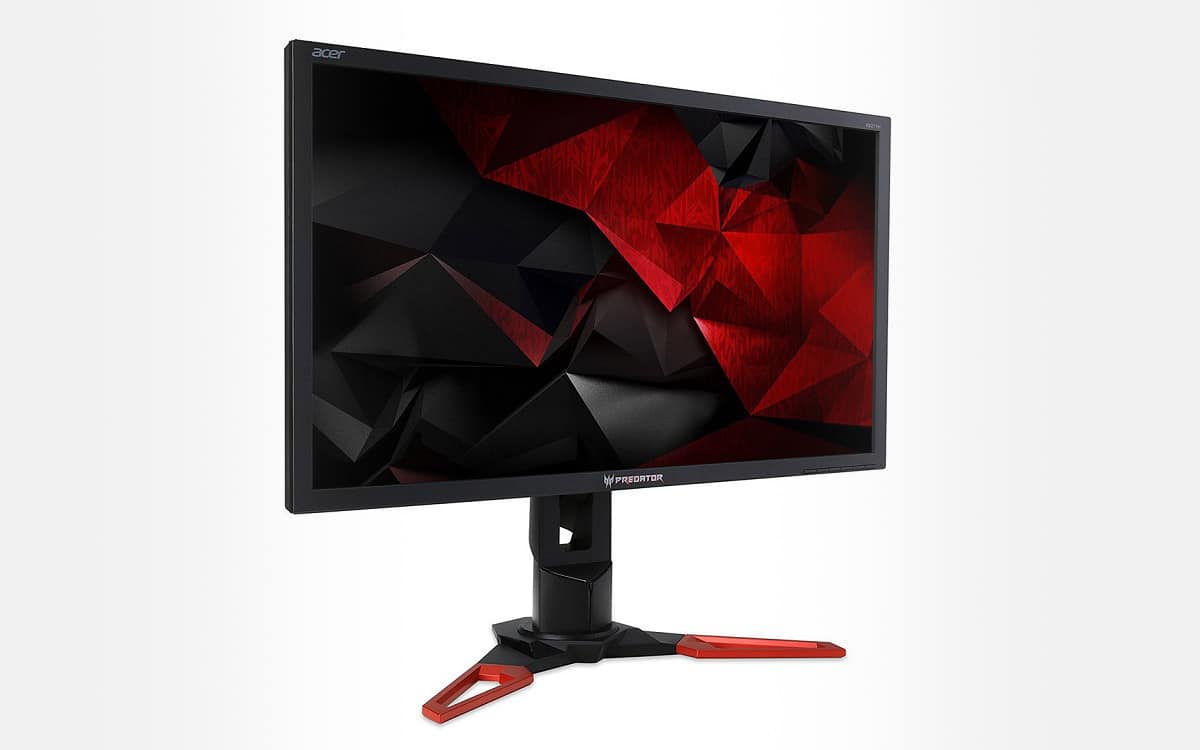 Nice offer on this Acer Predator XB271HABMIPRZX gaming PC monitor which is subject to a drop of 100 euros to see its price drop from 399.99 € to 299.99 euros. The Acer XB271HABMIPRZX gaming screen is equipped with a very responsive 27-inch diagonal TN panel, only 1 ms, and therefore perfectly suited to fast and nervous video games.
Side fluidity and precision, this PC monitor Predator XB271HABMIPRZX offers you the precision of its high resolution Full HD as well as a native refresh rate of 144 Hz. Perfect for your needs of speed and sharpness in the FPS for example.
AMD Ryzen Series 5000 processor from € 386
While they have been out of stock since their release last year at all specialized sites, the AMD Series 5000 processors are invited during the Cdiscount winter sales. It is possible to equip them at very reasonable prices. Thus, the 5600X is at 386.54 € and the 5800 X at 469.99 €.
The Ryzen 5 5600X CPU. is the most affordable. It is obviously less impressive, but its characteristics remain satisfactory compared to its price: 6 cores, 12 threads, clock frequency of 3.7 GHz (up to 4.6 GHz in turbo mode), 35 Mb of L3 cache memory and 65W of TDP. In the mid-range, the Ryzen 7 5800X offers 8 cores, 16 threads, a clock frequency of 3.8 GHz (up to 4.7 GHz in turbo mode), 36 Mb of L3 cache and 105W of TDP. . A great proposal there again.
The AMD Ryzen 7 5800X has 8 cores and 16 threads, its clock frequency of 3.8 GHz (up to 4.7 GHz in turbo mode), 32M0 of L3 cache and 105W of TDP. It's a solid solution for seasoned gamers.
Motobécane Easy electric bike at 549 € 999 €
The Velobecane Easy electric bike is on sale during the 2021 winter sales. It is possible to equip it for 549.99 €. Coming back to the characteristics of the Velobecane Easy electric bike, it is equipped with a motor placed on the rear wheel.
Quiet, it is nonetheless very efficient and can reach a maximum speed of 25 km / hour with progressive assistance and offers a range up to 40 km. It will be ideal for people wanting to use it in an urban environment or for sports use.
Safety is not neglected on this electric bike since the Vélobecane Easy is equipped with front and rear disc brake. Suitable for night journeys, it is equipped with electric front lighting, but also rear lighting that lets you signal your position to other users of public roads for maximum safety. Delivered assembled, you will only have to take care of the assembly of the seat post and the pedals, dismantled for safety reasons related to transport.
iPhone Xs Max 256 GB Silver at 749 € 849 €
Good price on the iPhone XS Max in its 256 GB sidereal color variant. If it is normally necessary to pay 849 euros to get it, it drops to 749 euros as part of the 2021 Cdiscount winter sales. The 64 GB variant which was also at a good price: 649 € instead of 749 € is currently sold out. Even though it was released in 2018, the iPhone XS Max is a great smartphone.
There is a 6.5-inch OLED screen. For a lower price than the iPhone 11 Pro, you will get a powerful, elegant, luxurious smartphone with an efficient dual photo sensor. There is also Face ID, wireless induction charging and IP68 certification. On the other hand, they do not compete against the iPhone 11 Pro in the field of autonomy.