Before buying a new refrigerator, it is important to keep an eye on some Inmetro parameters. The agency carries out an assessment of this category of products for the Brazilian Labeling Program (PBE), aiming to list the models with better energy efficiency, that is, those that will not weigh heavily in the consumer's pocket at the end of the month. Based on information from Inmetro, I'll show you the cheaper refrigerators by 2021 — all offer an A or A+++ rating.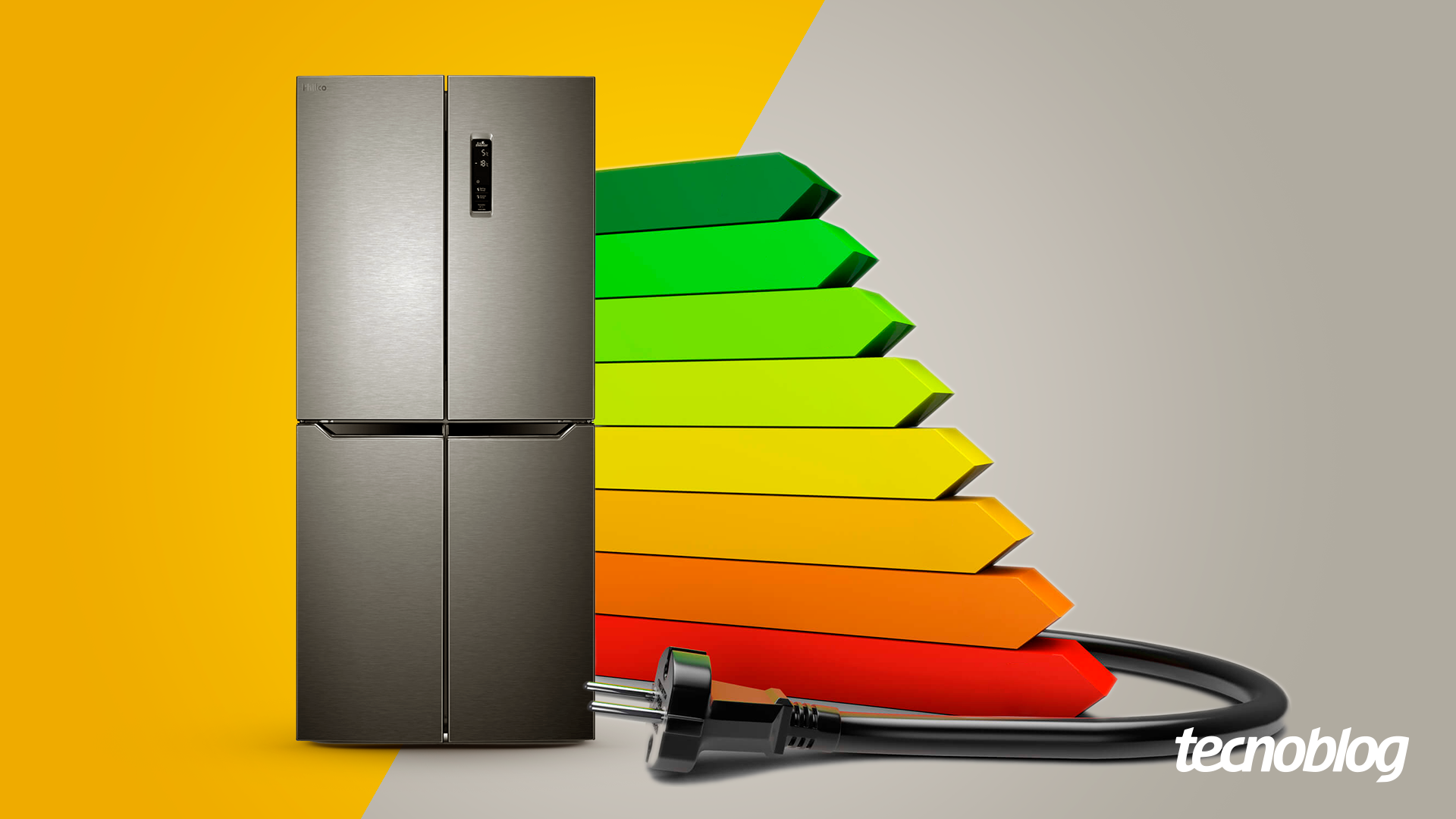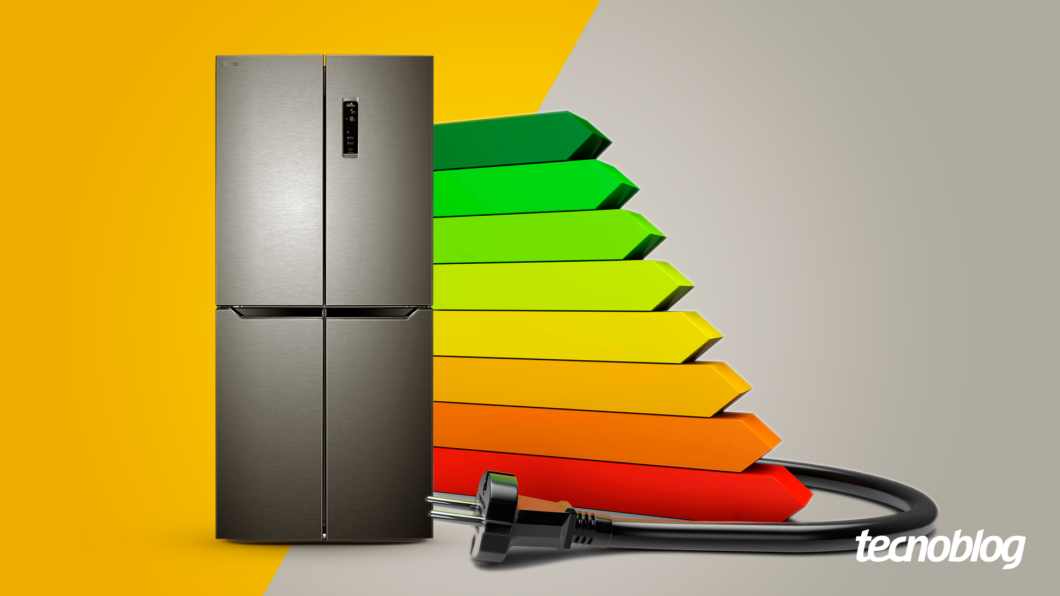 Electrolux IF55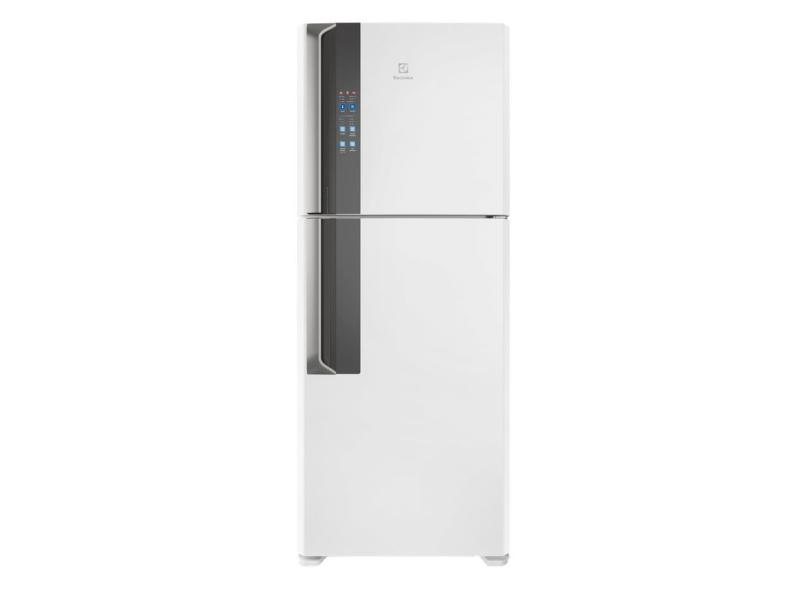 The Electrolux IF55 has a total capacity of 431 liters, a good amount for those who want to store more food. This fridge also delivers some nice features like Blue Touch panel for quick temperature control and other functions, door open alert, LED lighting and of course Frost Free technology. In this model, the monthly consumption is 35.3 kWh.
Panasonic NR-BT42BV1X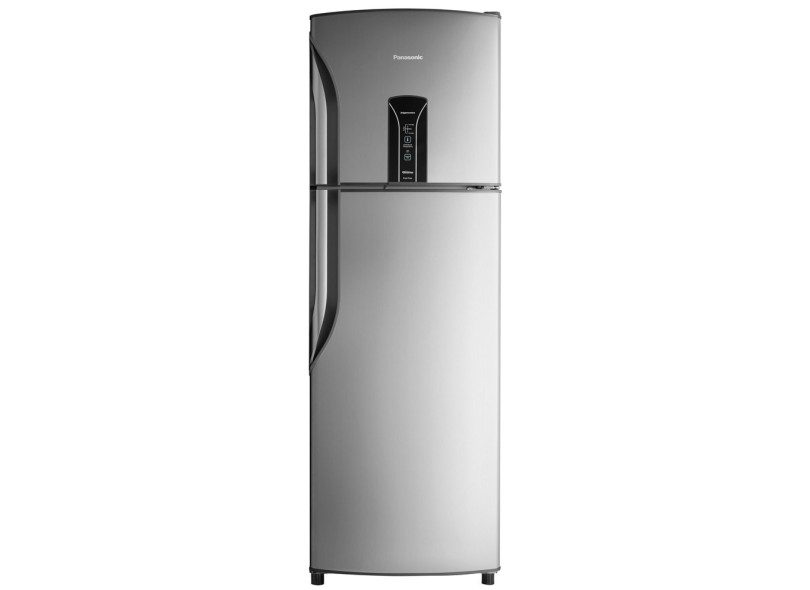 The Panasonic NR-BT42BV1X refrigerator draws attention with its elegant brushed steel construction. With a total capacity of 387 liters and monthly consumption of 31 kWh, this model also delivers Frost Free technology, which prevents freezing and makes cleaning easier, an electronic panel on the front, which serves to control the temperature without opening the door. , and tempered glass shelves for added strength.
Panasonic NR-BT51PV3XA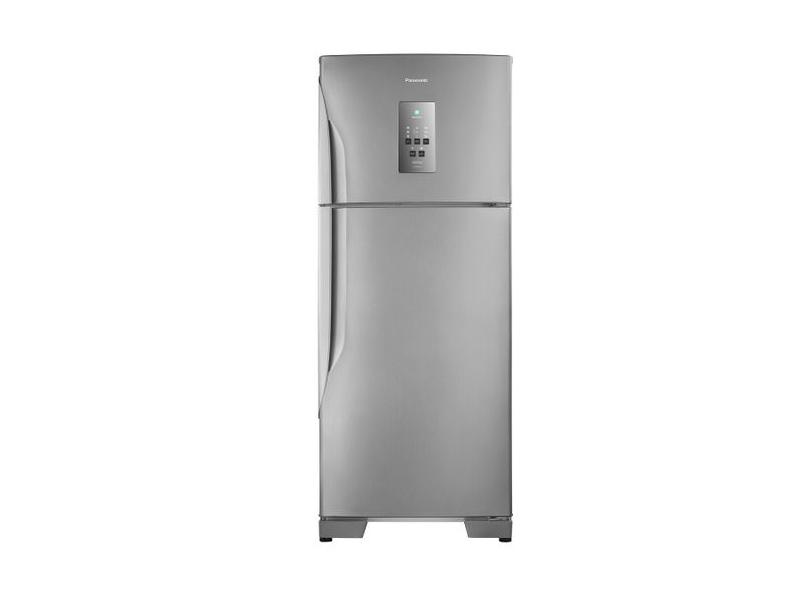 Panasonic's NR-BT51PV3XA model features a more robust brushed steel design. In addition to a total capacity of 435 liters and monthly consumption of 35.4 kWh, this refrigerator also supports Frost Free technology, extra cold compartment to keep food longer, electronic control panel, freezer with ice factory and shelves transparent in tempered glass.
Panasonic NR-BT55PV2W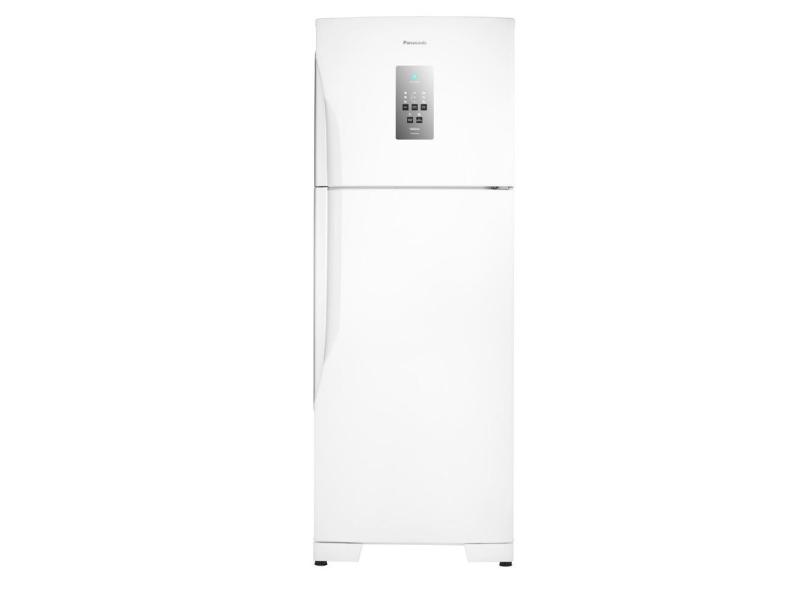 The Panasonic NR-BT55PV2W is part of the same Econavi line as the previous model. This means that it maintains the same features, like electronic panel and extra cool compartment, for example. The main changes are due to the capacity, which jumped to 483 liters, and the common white steel construction. Due to the larger storage space, the monthly consumption is 39 kWh.
Samsung RT6000K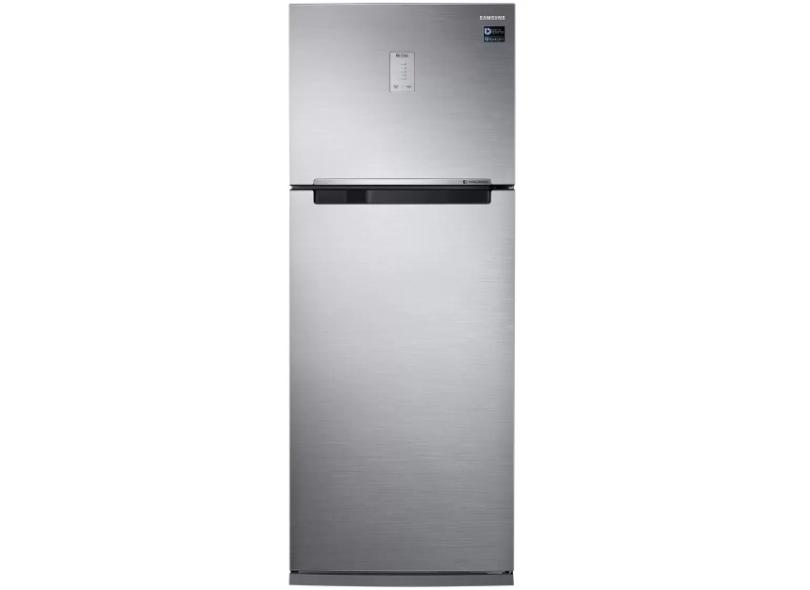 The Samsung RT6000K is distinguished by features and power consumption — 35 kWh (220 V) and 36.2 kWh (127 V) — as its capacity of 460 liters is not the largest on the market. With a brushed steel exterior finish, this model delivers Digital Inverter technology, which adjusts the compressor speed to consume less energy, and Twin Cooling Plus, where the compartments have independent compressors to prevent cold, dry air from the freezer from entering. contact with food in the refrigerator.
Philco PRF411I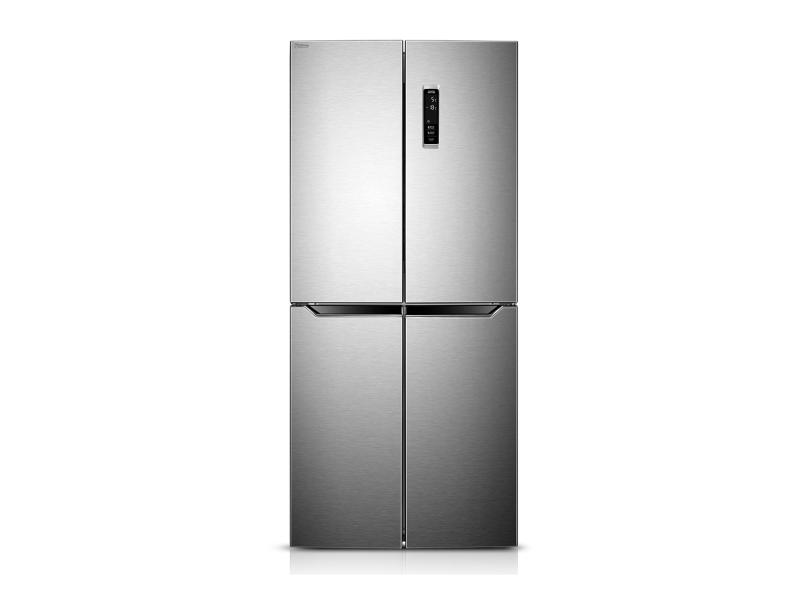 With a capacity of 403 liters, the Philco PRF411I refrigerator has a monthly consumption of 38 kWh (127 V) and 42 kWh (220 V). This model draws attention for its four doors, two at the top and two at the bottom, offering more convenience to consumers. It also hits the market with Frost Free and Inverter technology, LED lighting, door alarm and a small touchscreen panel with temperature adjustment modes.
Philco PRF505TI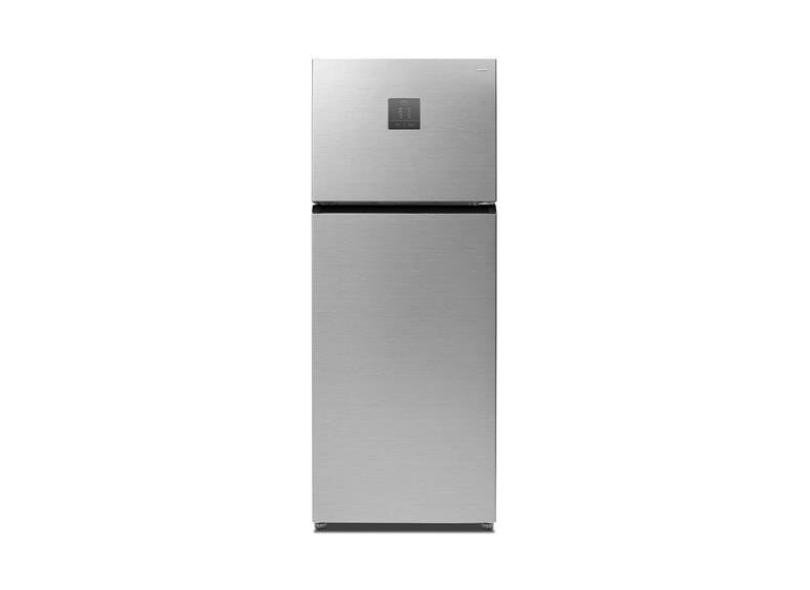 The Philco PRF505TI refrigerator has a total capacity of 467 liters and monthly consumption of 40 kWh. The manufacturer introduced Frost Free, Inverter and Smart Cooling technology, which evenly distributes the temperature to preserve food. Other features of this model include: display for controlling functions, LED lighting and doors with anti-corrosion treatment.
Philco PRF504I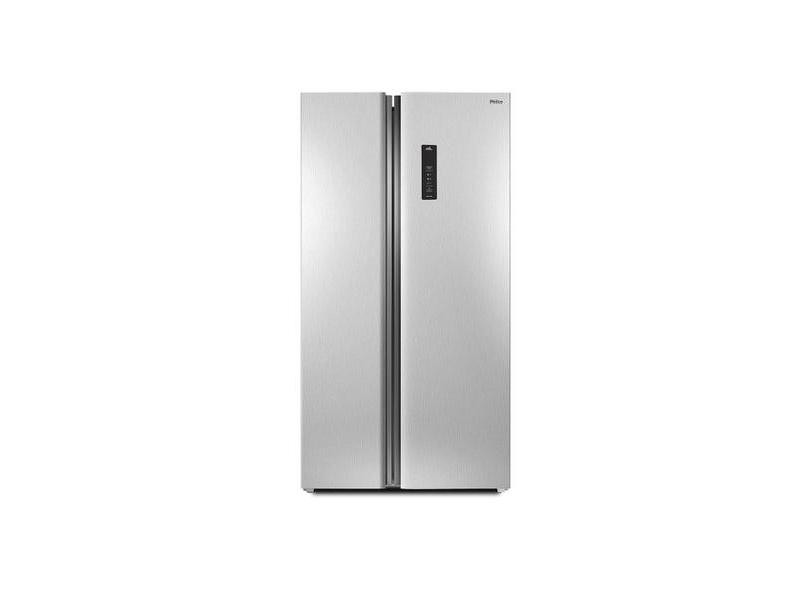 Philco PRF504I has two doors, total capacity of 489 liters and stainless steel finish. According to the manufacturer, by betting on a design where the refrigerator and freezer are side by side, there is greater use of vertical space. This model also features the Frost Free and Inverter refrigeration system, digital panel for independent temperature control and tempered glass shelves. Monthly consumption is around 42.5 kWh (220 V) and 47.5 kWh (127 V).
Philco PFR500I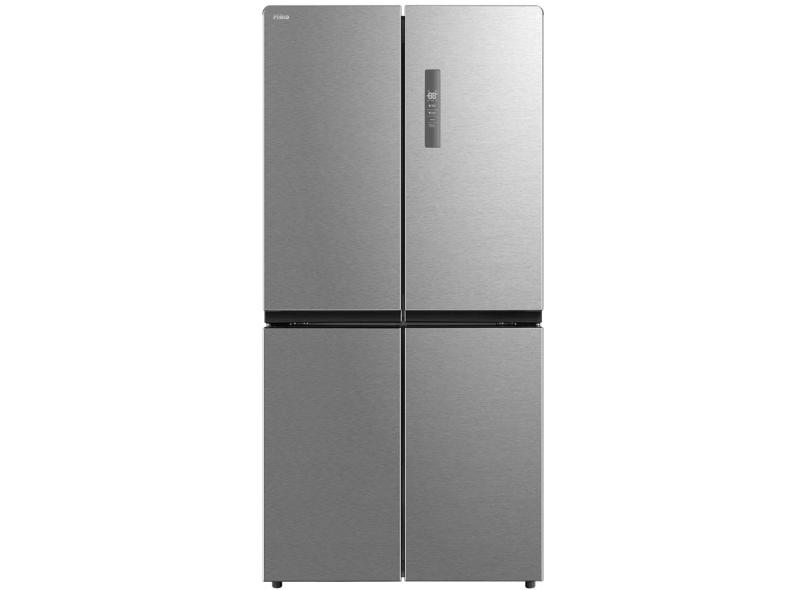 Philco's PFR500I model bets on the idea of ​​four doors for better use of space. With a brushed steel finish and a capacity of 482 liters, this refrigerator is Frost Free, has the Inverter technology, which prevents harmful energy spikes and keeps the temperature stable, has a digital panel for control functions, open door alarm and lighting in LED. Monthly consumption is 44.5 (127 V) and 46.7 (220 V).
Panasonic NR-BB71GVFB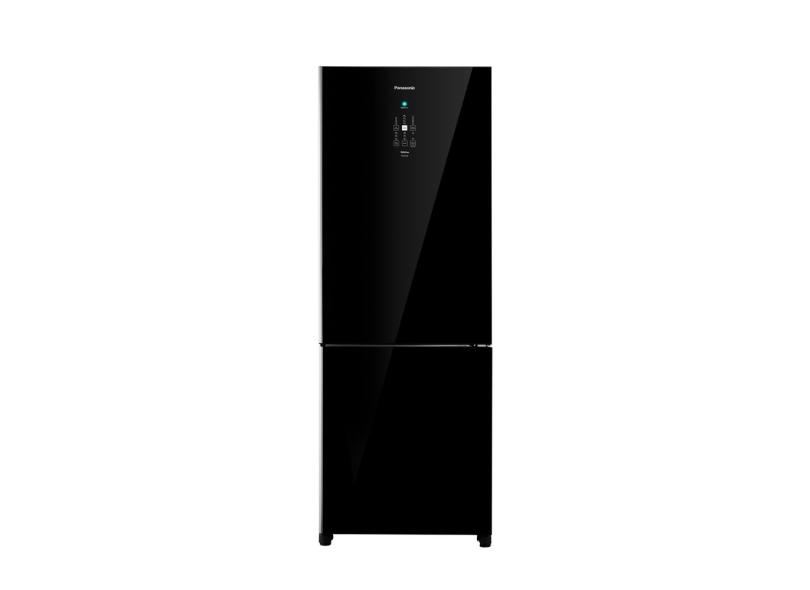 The Panasonic NR-BB71GVFB, with a total capacity of 480 liters and monthly consumption of 40.9 kWh, features an elegant black finish. The refrigerator stands out due to Smartsense technology, which through sensors for opening doors, brightness and temperature, monitors usage to work according to the routine of the house and save energy. The model also has the Fresh Zone drawer which, according to the brand, intensifies vitamins C and D in foods through special lights.
Bonus: Miele MasterCool K 2901 Vi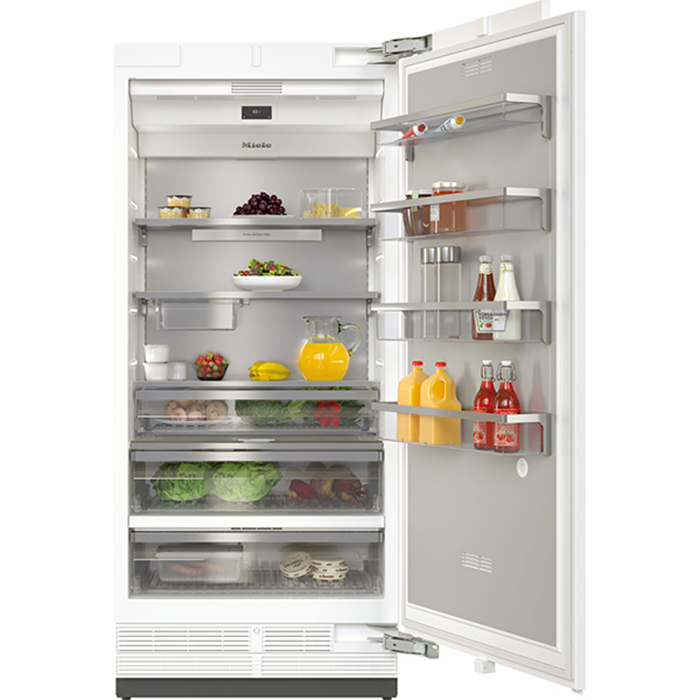 The Miele MasterCool K 2901 Vi is for anyone with money to spend. After all, this refrigerator costs no less than R$ 93,399. For that price, it delivers a front-push-opening door, Wi-Fi for connecting to other smart devices, color touchscreen display and multiple compartments, plus other features. Energy consumption is also extremely efficient, amounting to just 23.1 kWh.
Specifications of the most economical refrigerators
Model
Price
Energy consumption (kWh/month)
energy efficiency index
Voltage
Liter capacity
Classification in the 2015 standard
Classification in the 2022 standard
Electrolux IF55
2.949
35,3
46,75%
127 V and 220 V
431
A
A+++
Panasonic NR-BT42BV1X
R$ 3.299
31
46,55%
127 V and 220 V
387
A
A+++
Panasonic NR-BT51PV3XA
R$ 3.578
35,4
48,10%
127 V
435
A
A+++
Panasonic NR-BT55PV2W
R$ 3.699
39
48,15%
127 V and 220 V
483
A
A+++
Samsung RT6000K
R$ 3.799
35 or 36.2
44.99% (220 V) or 46.53% (127)
127 V and 220 V
460
A
A+++
Philco PRF411I
R$ 5.488
38 or 42
51.98% (127 V) or 57.46% (220 V)
127 V and 220 V
403
A
A+++
Philco PRF505TI
R$ 5.499
40
51,75%
127 V and 220 V
467
A
A+++
Philco PRF504I
R$ 5.599
40,9
42.5 or 47.5
54.79% (127 V) or 49.02% (220 V)
48,52%
127 V and 220 V
489
A
A+++
Philco PFR500I
R$ 5.561
44.5 or 46.7
42.58% (127 V) or 44.69% (220 V)
127 V and 220 V
482
A
A+++
Panasonic NR-BB71GVFB
R$6.299
40,9
48,52%
127 V and 220 V
480
A
A+++
What is the Brazilian Labeling Program?
The Brazilian Labeling Program (PBE) is an Inmetro initiative to assess the energy performance of products, considering attributes such as energy efficiency, noise and other criteria that can influence consumer choice.
What is the difference in grades in the 2015 and 2022 pattern?
Inmetro updated the notes. As of July 1, 2022, the most efficient refrigerators will be rated A+++, representing an efficiency increase of up to 30% over the current A; A++ indicates 20% less consumption and A+ means 10% savings. Therefore, if the consumer opts for an A+++ 500 liter refrigerator, which corresponds to 80% of the models available on the national market, he can save around 13 kWh per month.
What does the Energy Efficiency Index mean?
The Energy Efficiency Index takes into account the size of the refrigerator. After a careful evaluation, Inmetro is able to detect how efficient it is, resulting in a percentage that depends on the total volume — the larger, the more energy will be used.
Transparency note: the links above have an affiliate code. By clicking on them, prices do not change, but the vehicle can earn a commission.
With information: Inmetro.
Collaborators: Felipe Ventura, Everton Favretto and Laura Canal.