Amazon has not yet launched a single satellite out of 3,236 authorized by the U.S. Federal Communications Commission (FCC), but its Kuiper constellation is already on a collision course with its future constellation "neighbors": SpaceX's Starlink network, from millionaire Elon Musk.
Last week, during a conference call with FCC members, SpaceX representatives vigorously rebutted claims by the Amazon subsidiary that changes to Starlink's satellites could result in interference with Kuiper orbital devices once they are operational and in orbit. .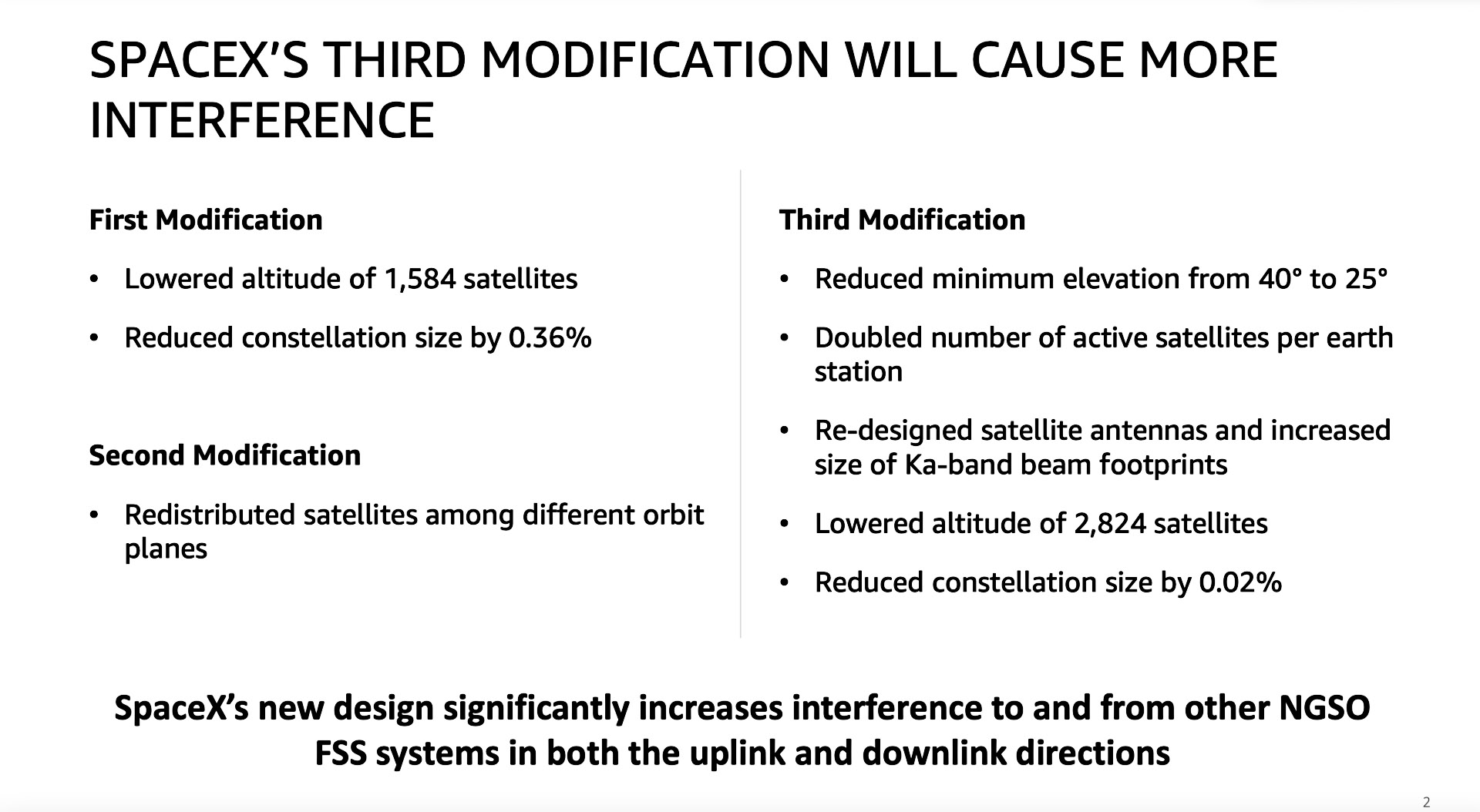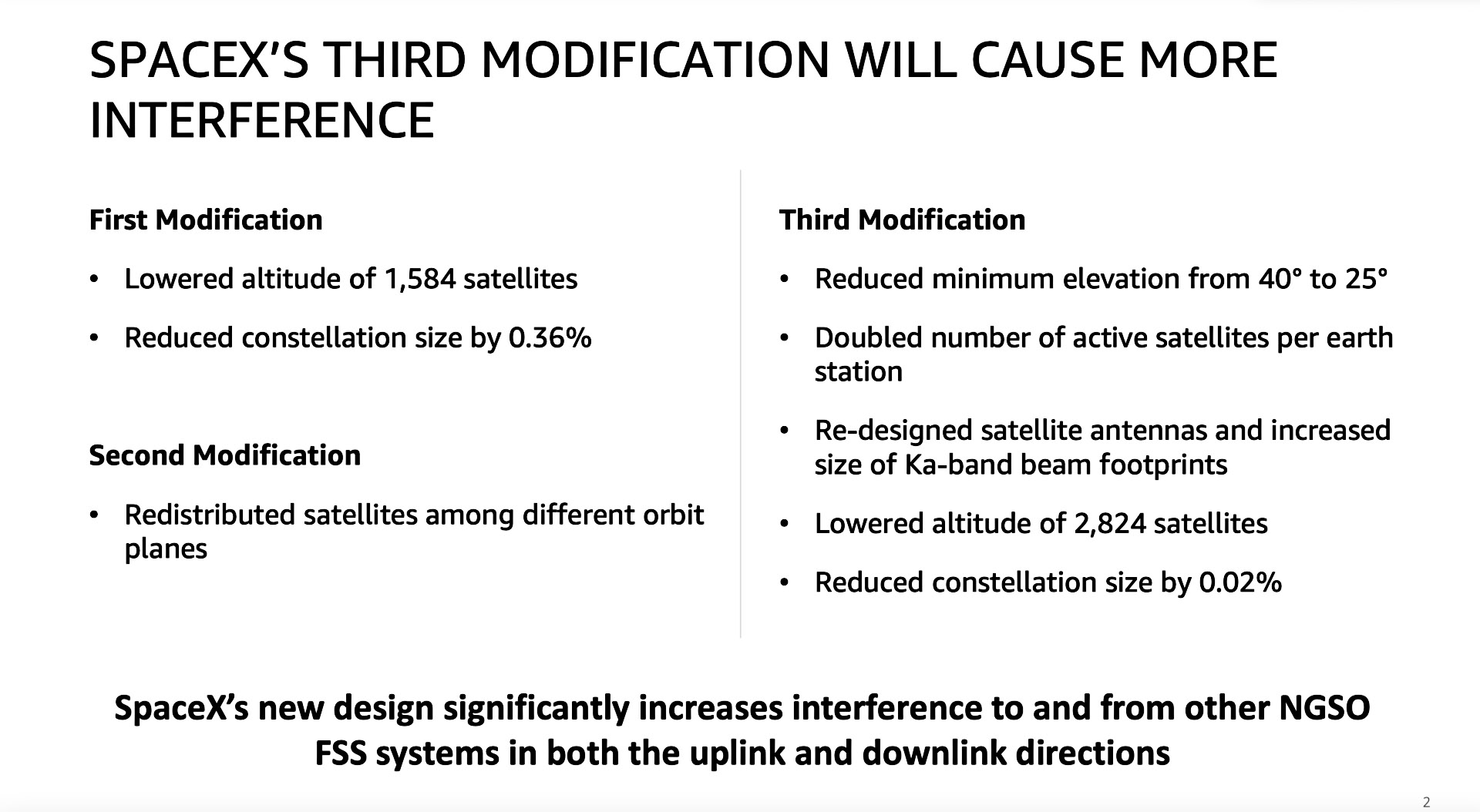 FCC
Amazon presentation in November / 2020 (Source: FCC / Reproduction)
Amazon's claims
The complaint, pending with the US regulator, involves detailed claims by Amazon reporting how a new altitude and orbital changes proposed by Starlink, and pending at the FCC, could directly impact its Kuiper constellation of internet satellites.
According to the report sent to the FCC by Amazon, the changes proposed by Starlink will make communication with its satellites through ground stations extremely difficult, as the change proposed by Starlink would increase the number of satellites visible in the sky.
But Amazon's inquiries were not limited to the question of interference with communications with its own satellites. When presenting their considerations to the FCC, representatives from Amazon claimed that SpaceX devices would also suffer interference from Kuiper uplinks and downlinks, increasing the number of visible Starlinks in its three "orbital shells".
What SpaceX said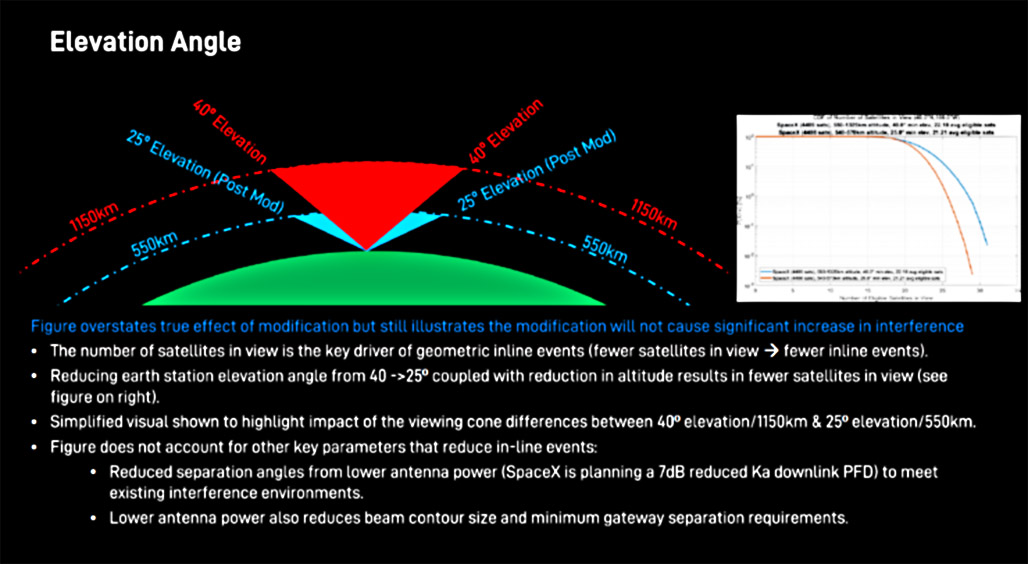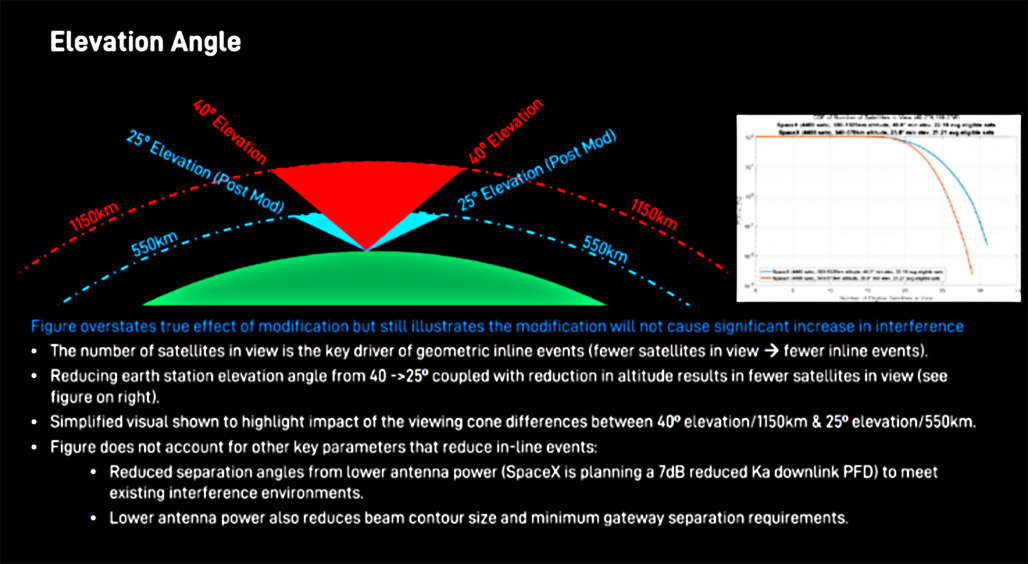 Source: FCC / ReproductionSource: FCC
In its presentation of arguments, SpaceX countered point by point with every statement from Amazon and other operators. Starlink states that the combination of the three main parameters proposed (lower altitudes, downlink power and minimum elevation levels) will act synergistically so that the existing interference levels remain unchanged.
As for the accusation of a possible "invasion" of its 590 km orbital shells by Starlinks, SpaceX guarantees that when the elevation angle of the ground station and the satellite's altitude are reduced at the same time, the number of satellites visible on a orbital shell also decreases.
Bearing in mind that the number of satellites is what determines the number of interference events, SpaceX ponders, it is logical that the reduction in satellites will determine the reduction in interference. Finally, the aerospace company addressed the issue that satellite visibility would increase interference by 250%, as Amazon said.
A reduction in interference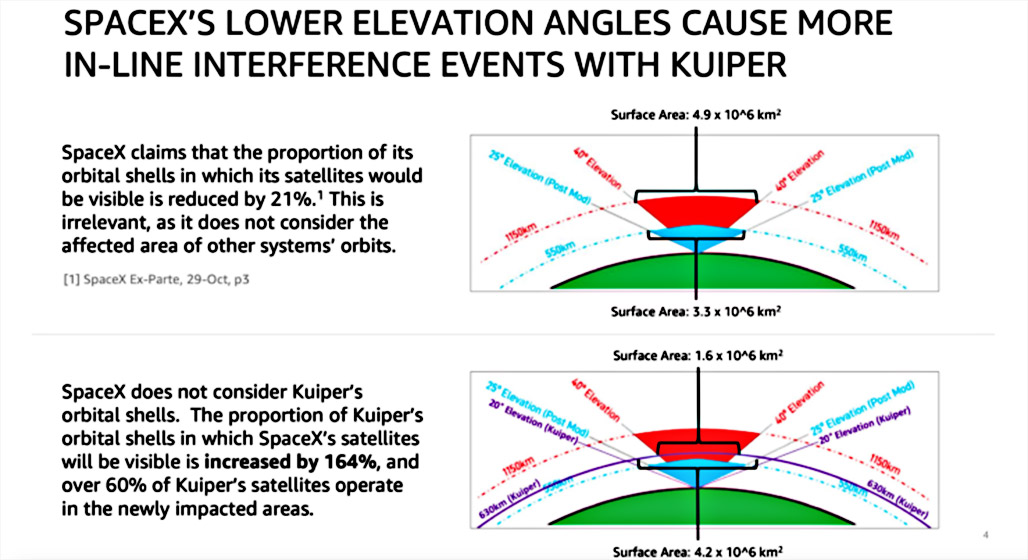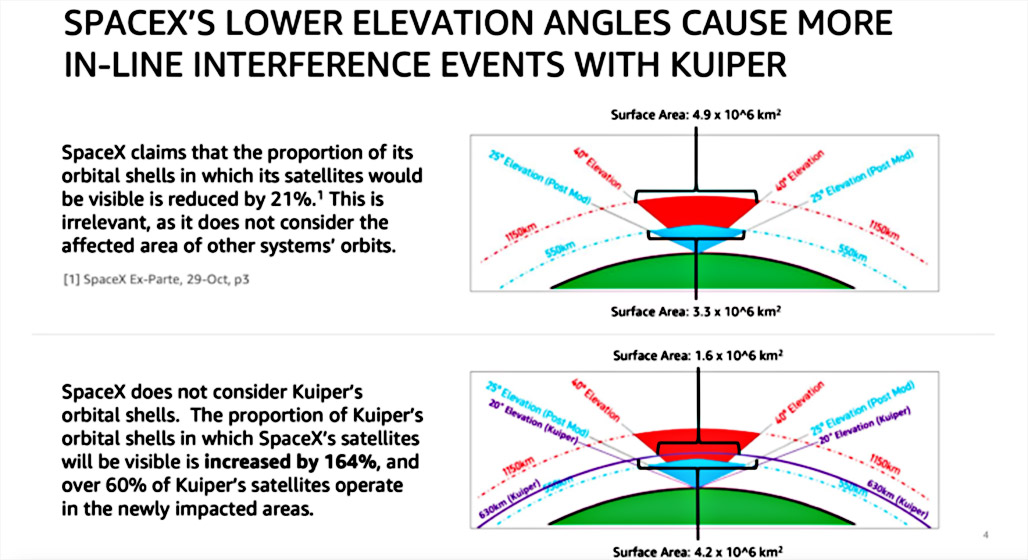 Source: FCC / ReproductionSource: FCC
SpaceX said that this "handpicked" detail by Amazon is unreasonable and contradictory, as the claimant herself stated in a previous petition that her analytical methods revealed that SpaceX's claim that interference is caused by visible satellites (and not by active satellites) would be incorrect.
At this point, Elon Musk's company fully agrees, and reiterates that only the number of visible satellites is not able to determine any type of interference, if its beams are not activated to divert its own signals from a competing system.
Concluding their presentation, SpaceX representatives revealed that, according to their calculations, after the implementation of the modifications proposed by the company, interference in Kuiper ground stations and other users will experience a reduction between 47% and 47.5%, respectively.
Although the pending continues, the FCC partially responded to SpaceX's third request and authorized Starlink to launch ten of the 348 satellites planned to operate at an altitude of 560 kilometers.