Straight from Hawaii — Qualcomm announced this Tuesday (30) its new chip for powerful cell phones, the Snapdragon 8 Gen 1. The processor nomenclature has changed for the first time since 2012, which means we won't have a Snapdragon 898. The company promises 5G at 10Gb/s, beefed up gaming performance and a new set of technologies that will allow you to shoot 8K HDR with a smartphone .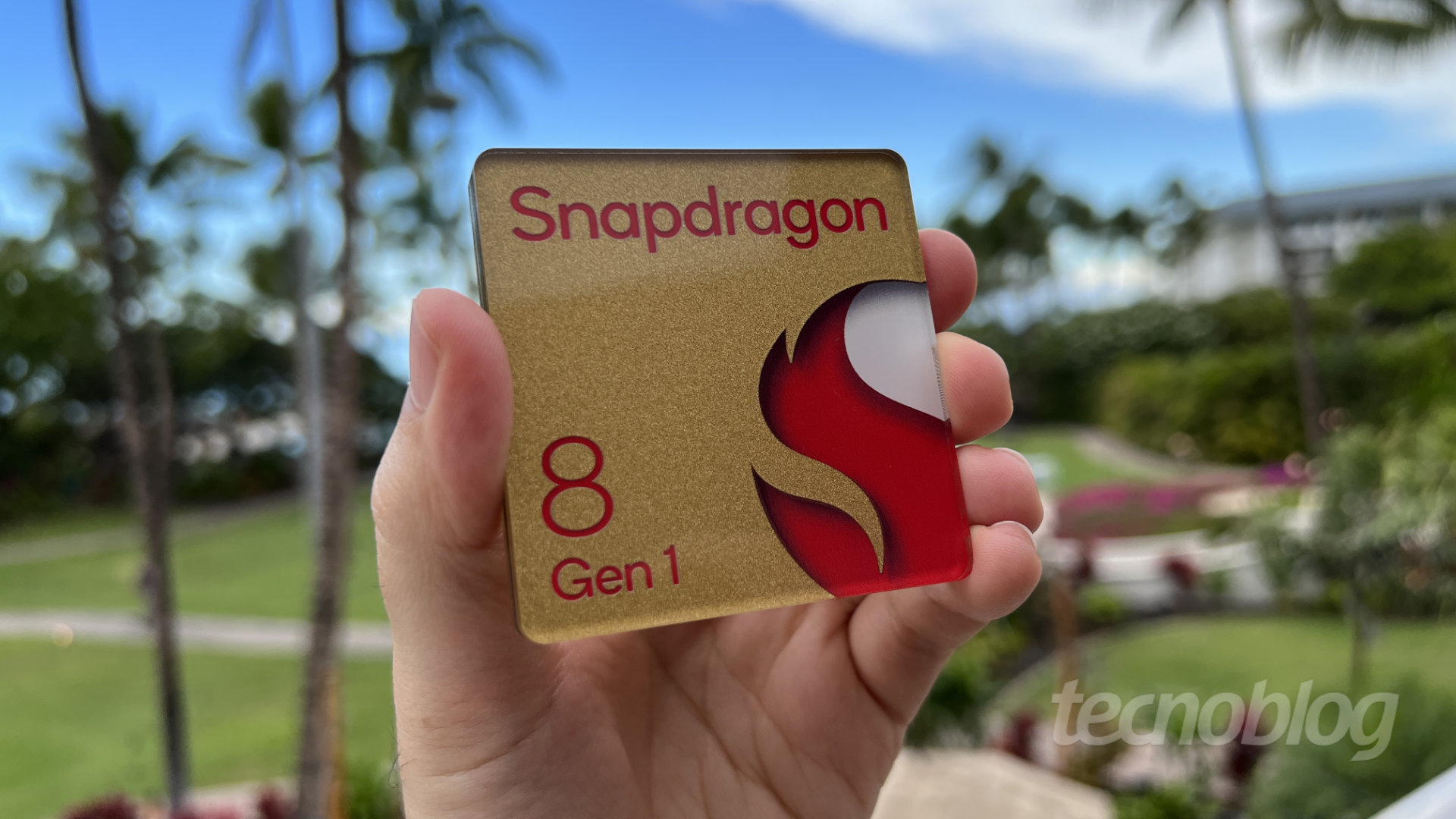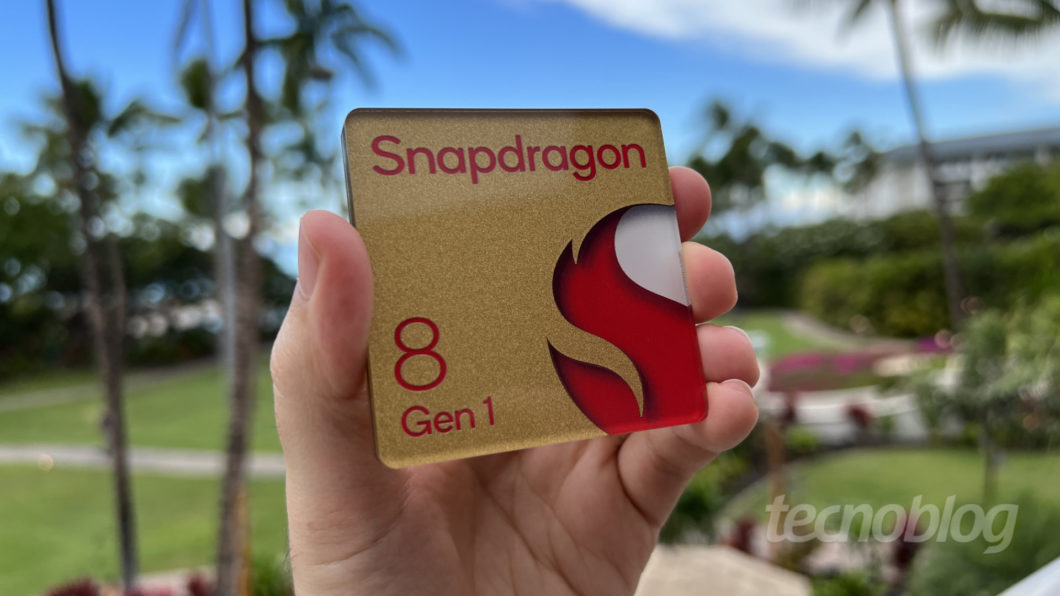 8K HDR recording with a cell phone
When Qualcomm puts together weird names into one that's easier to remember, it usually means we've got important advances. Snapdragon Sight Technology is the name the company gave to the new set of image signal processors (ISP), until then simply called Spectra. There are three 18-bit ISPs that can process 3.2 gigapixels per second, or the equivalent of 240 12-megapixel photos.
The immediate advantage of the more powerful ISP is that it tends to improve the quality of photos, as the algorithms can work with more data to better handle exposure, focus and face detection. But Qualcomm's biggest gimmick is the ability to shoot, for the first time on a cell phone, in 8K resolution with wide dynamic range (HDR). While recording is taking place, you can still take 64 MP photos simultaneously.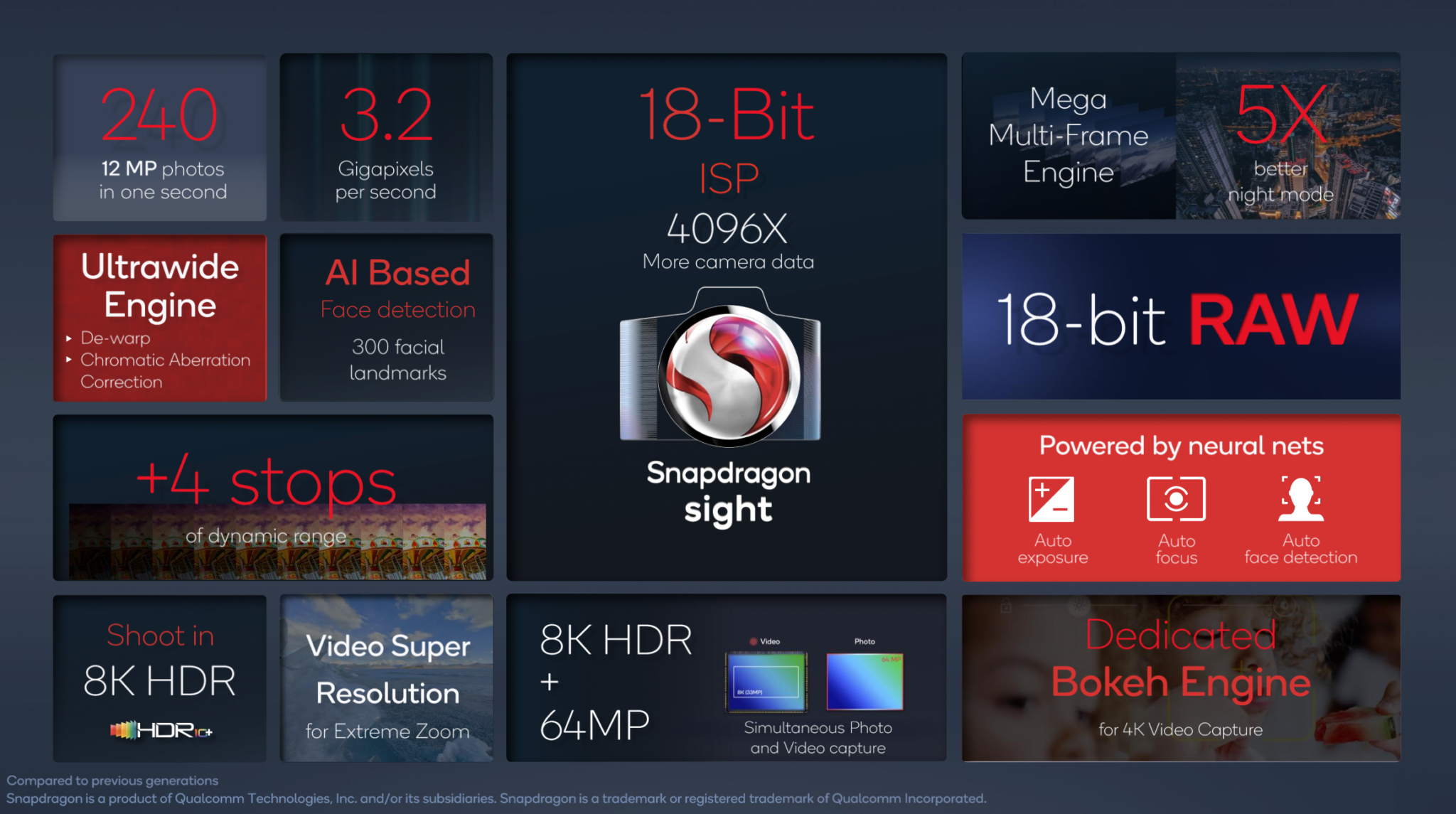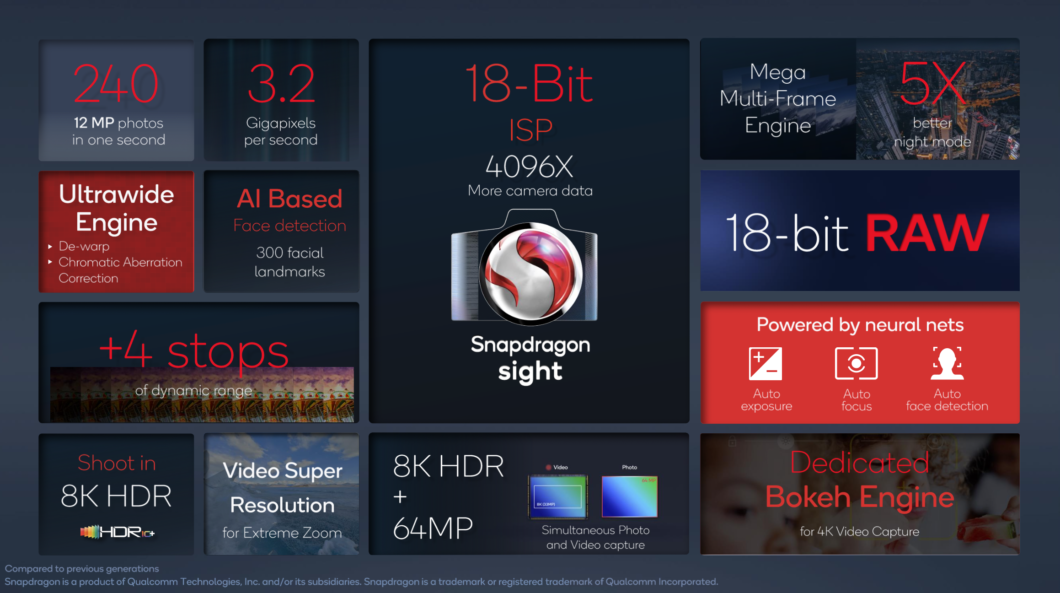 Captures will take place in HDR10+, HDR10, HLG and Dolby Vision. In addition, it will be possible to shoot in 4K at 120 frames per second and take slow motion images in 720p at 960 fps. Qualcomm also claims that night modes in photography could be "up to 5 times better", and there is a dedicated mechanism for background blur (bokeh) in 4K video.
5G of 10 Gb/s (now just the operator to hang on)
As usual, the Snapdragon 8 Gen 1 includes a new modem, the Snapdragon X65. The promise is download speeds of up to 10 Gb/s (gigabits per second), as long as the operator supports all this band. The devices will be able to connect to 5G mmWave networks of up to 1,000 MHz and sub-6 networks of up to 300 MHz. In Brazil, Algar is the operator that managed to acquire the largest spectrum in millimeter waves, guaranteeing 1 GHz in regional blocks.
As for Wi-Fi, the FastConnect 6900 chip will connect to Wi-Fi 6E networks up to 3.6 Gb/s, one of Qualcomm's efforts to strengthen itself in the gaming market. In addition, the Snapdragon Sound technology of Snapdragon 8 Gen 1 supports the aptX Lossless codec, which will allow you to listen to music lossless (in CD quality) through Bluetooth headphones.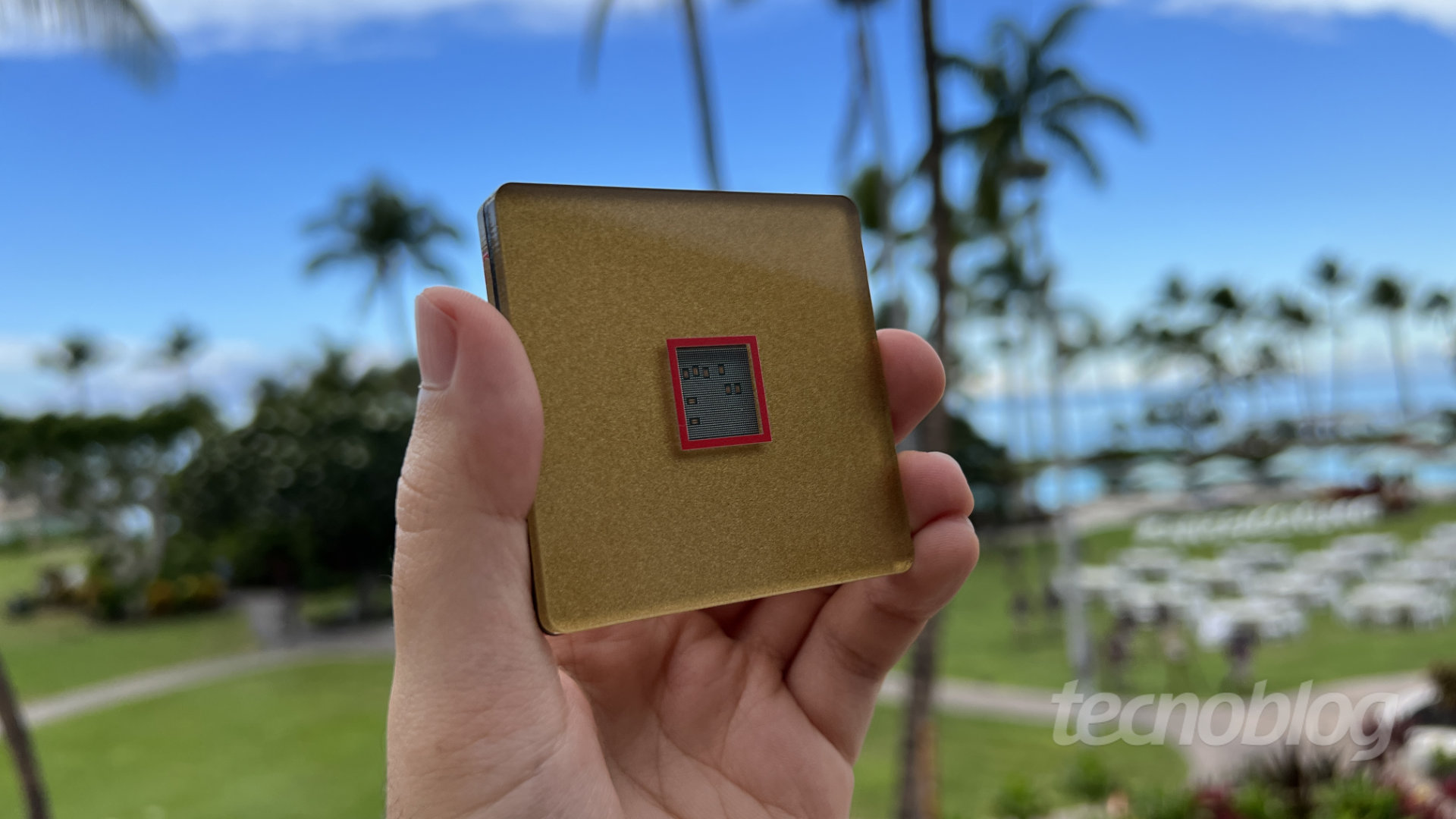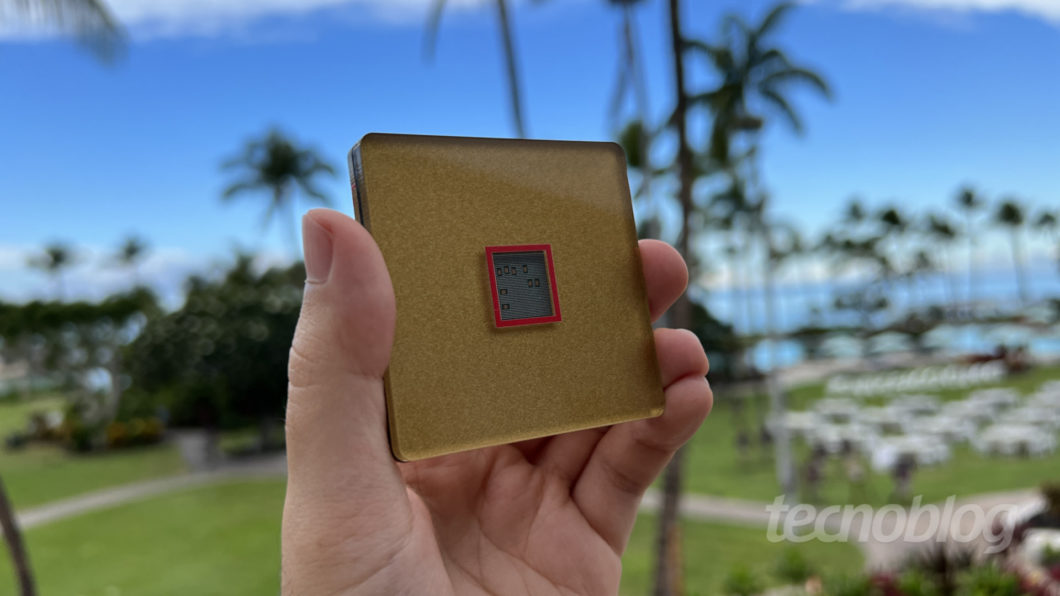 More battery for gamers, AI optimizations and 4nm fabrication
The CPU and graphics chip took a back seat to Qualcomm's presentations, but there were generational advances. Kryo cores up to 3.0 GHz are based on the Arm Cortex-X2, Cortex-A710 and Cortex-A510 architecture and manufactured in the 4 nanometer process, which increased performance by 20% while increasing power consumption. energy decreased by 30% when performing the same tasks as the previous generation.
The Adreno GPU (this time unnumbered) brings similar improvements: 30% more performance and 25% more energy efficiency than the previous generation in games. Qualcomm has partnered with companies like Tencent, Epic Games and Ubisoft to allow games to run with features like 144 fps and 10-bit HDR. Also, like previous chips with Snapdragon Elite Gaming, the drivers are upgradable for continuous performance improvements.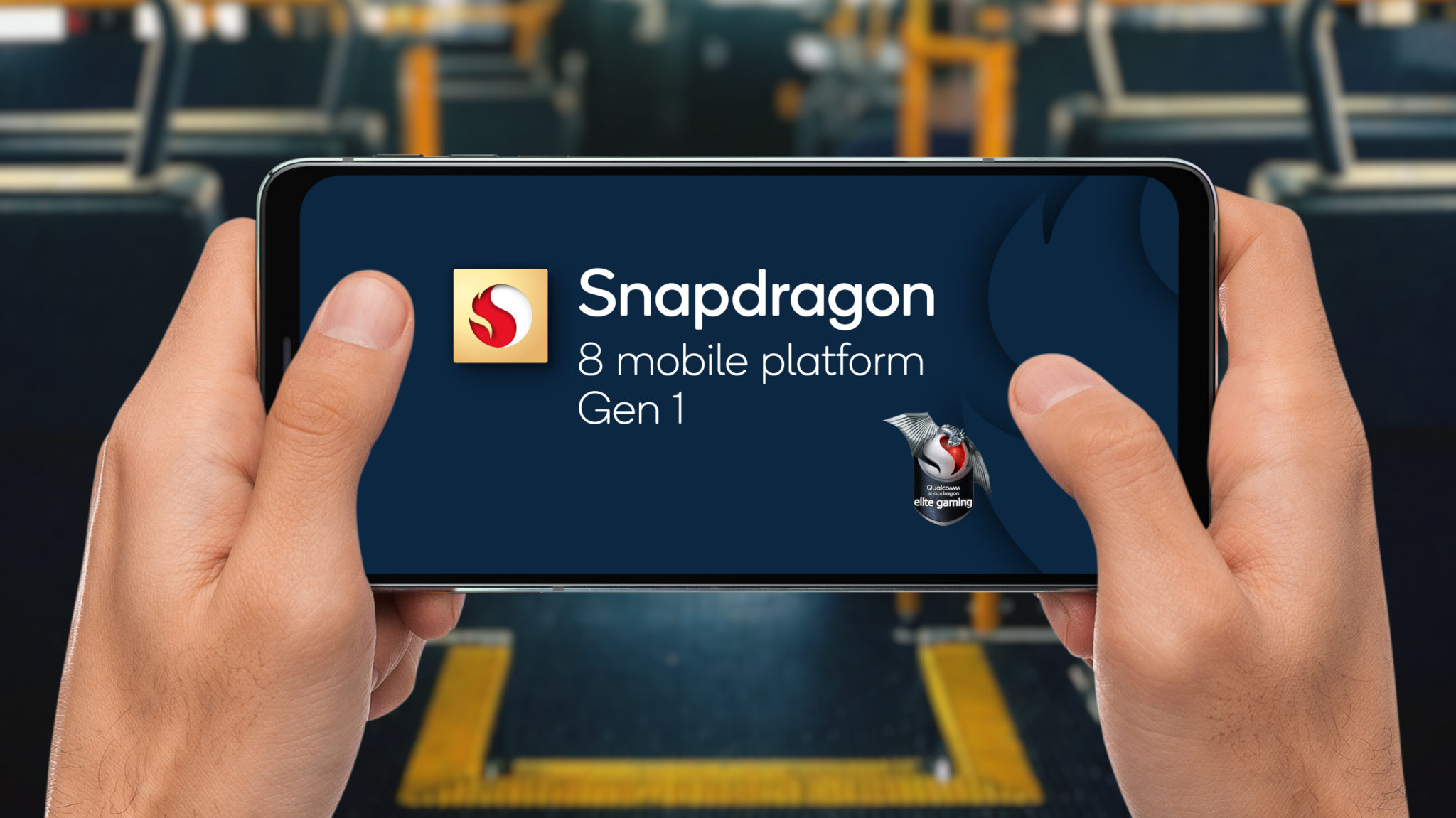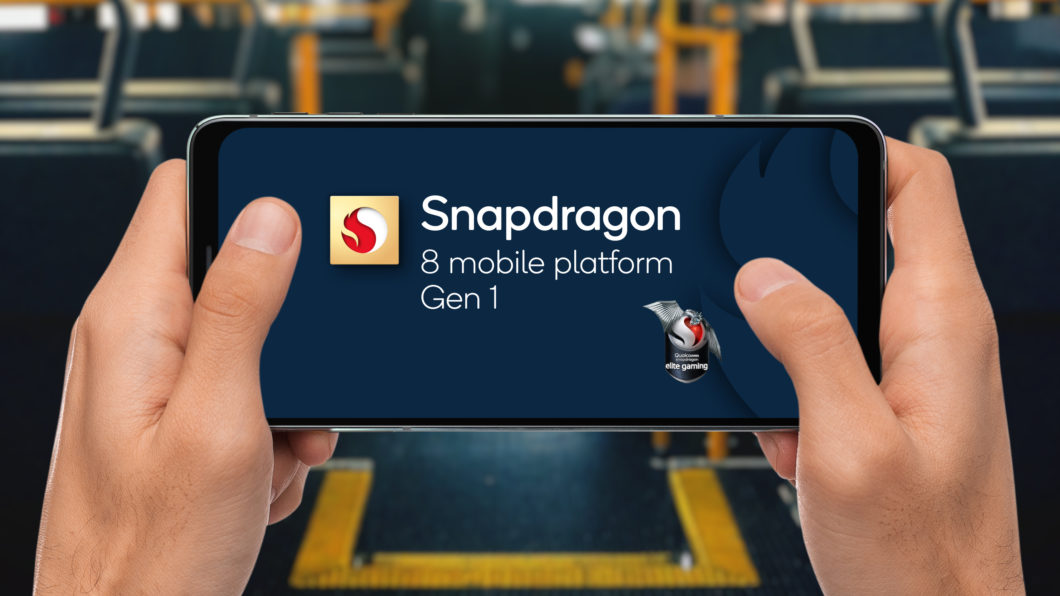 And Qualcomm's artificial intelligence engine, which is now in its seventh generation, got four times faster. With this chip, you can use natural language processing to automatically analyze, group and prioritize notifications (I want to!), determine the feeling in multiple text documents, or even analyze your physical and mental health based on your vocal patterns.
When arrives?
The Snapdragon 8 Gen 1 will be launched on smartphones manufactured by Motorola, Realme and Xiaomi, in addition to brands not available in Brazil, such as Black Shark, Honor, Nubia, OnePlus, Oppo, Sharp, Sony, Vivo and ZTE. They should reach the market in 2021.
Paulo Higa traveled to Hawaii at the invitation of Qualcomm.