How many times a day do you pick up your smartphone to look at something? If you keep your device protected, you probably unlock the device an enormous amount of times daily, whether it's with your face, fingerprint, password, or by swiping the screen.
Google launched the Smart Lock feature in 2015 when it announced Android 5 Lollipop. Since then, all later versions of the operating system have the functionality. Despite this, many users still do not know how to use the application to save time when unlocking the phone, ensuring secure access to the device.
What is Smart Lock?
Smart Lock is only available on Android phones. (Source: Freepik/ijeab/Reproduction)Source:  Freepik/ijeab/Reproduction
Smart Lock is a native setting on Android smartphones and Chromebooks that provides a variety of options to keep the device unlocked under pre-approved and known safe circumstances.
It's a feature that helps reduce the number of times you need to enter a PIN or scribble a pattern to unlock your phone or tablet throughout the day. Functionality is customizable from the main settings panel.
Smart Lock Types
Smart Lock offers the option to temporarily unlock device access in five different scenarios, which are configurable during function activation. Some of the situations involve specific sensors, such as proximity or face recognition, and therefore may not be available on all devices.
body detection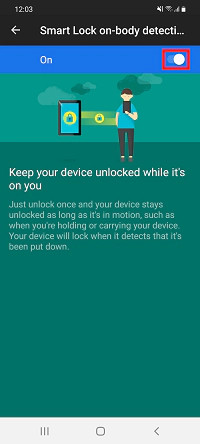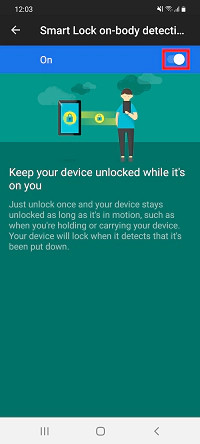 If the phone has a specific sensor, Smart Lock allows you to keep the device unlocked while you are close to its owner. (Source: Samsung/Reproduction)Source:  Samsung/Reproduction
With this option, the device will remain accessible whenever the user is holding or carrying the cell phone, as long as the device has already been unlocked once. That way, if the phone is unlocked for use and put back in the bag while walking, you won't have to unlock it again the next time you pick it up. Whenever your phone is turned off or hasn't been moving for a while, Android will require authentication again to unlock the device.
Trusted places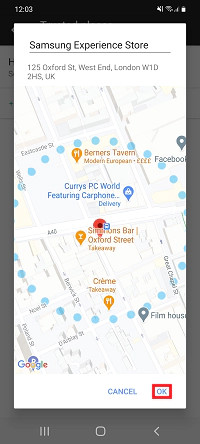 Smart Lock can also be activated by GPS location. (Source: Samsung/Reproduction)Source:  Samsung/Reproduction
The user can define specific locations, by company name, address or even location on the map, where the smartphone will never display a lock screen or require simpler authentication than the occasional one. This way, by selecting the trusted places, the user can avoid authentication where it is not usually needed, but keep their phone secure in all other areas.
Trusted Devices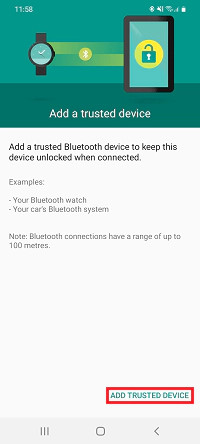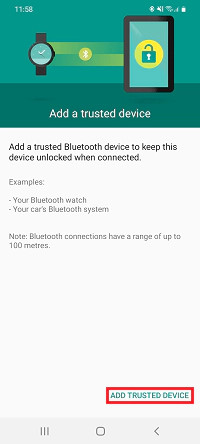 Bluetooth must be previously connected to another device for Smart Lock to be activated. (Source: Samsung/Reproduction)Source:  Samsung/Reproduction
Smart Lock can be turned on to recognize Bluetooth pairing. Thus, the device will skip the lock screen whenever it is connected to a specific device, such as the car audio system or the gym headphones, ensuring that the device is under the user's control.
voice mail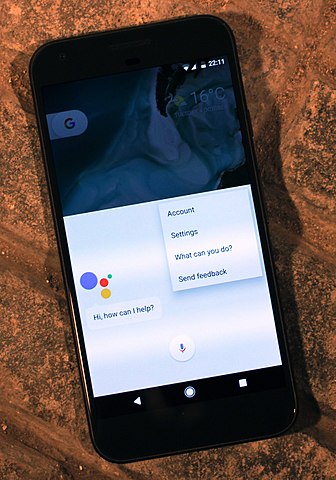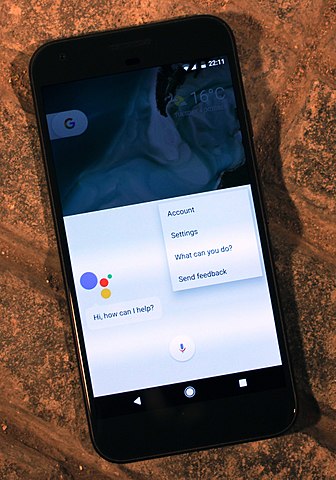 Older models offer voice Smart Lock option. (Source: Wikipedia/Reproduction)Source:  Wikipedia/Reproduction
This option may be discontinued on newer devices, but on older Android systems it can still be found. The function normally allows you to activate the voice to interact with some functions of Google Assistant without having to unlock the device for a while, but it won't keep the device fully unlocked like the other options.
trustworthy face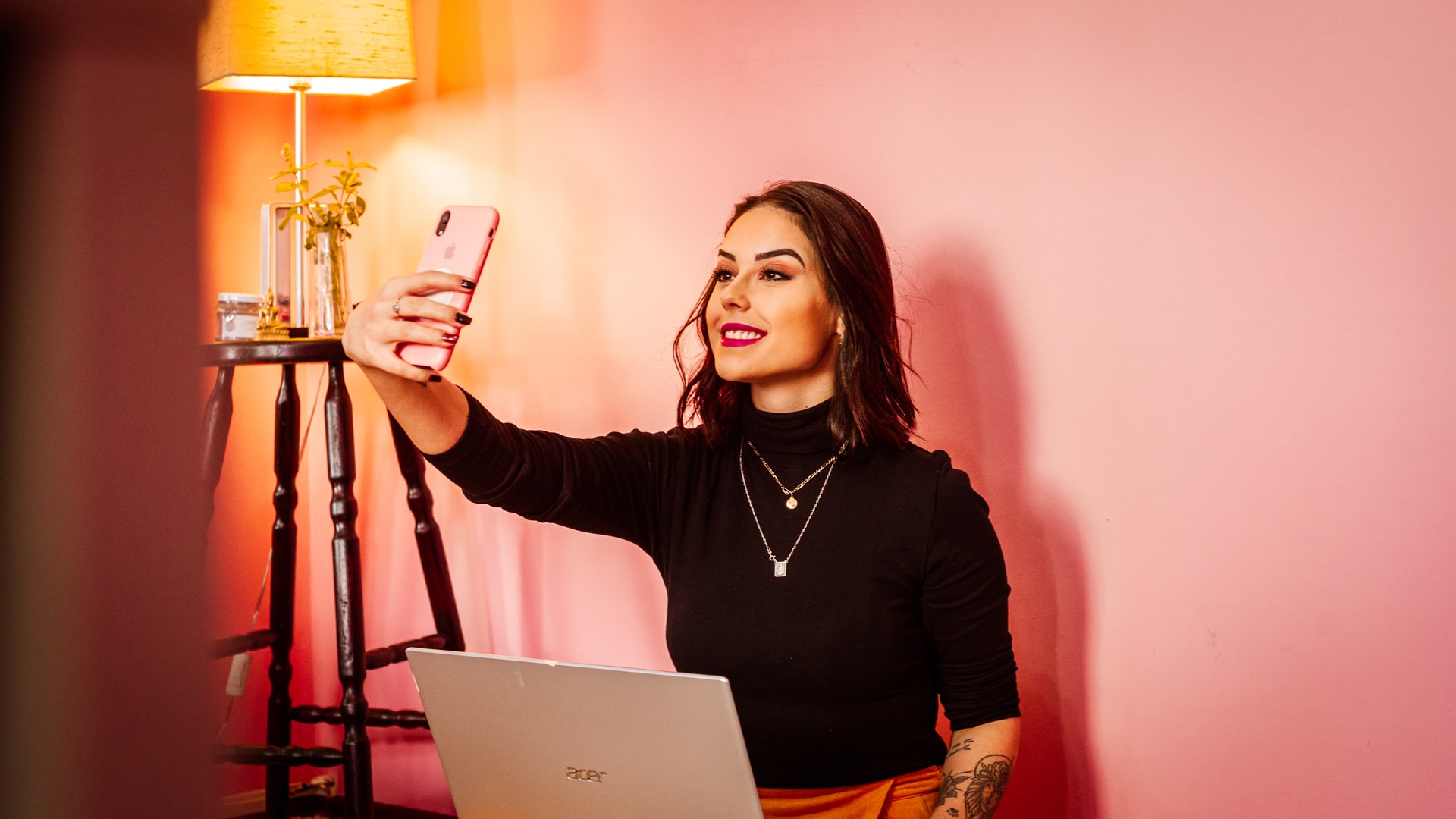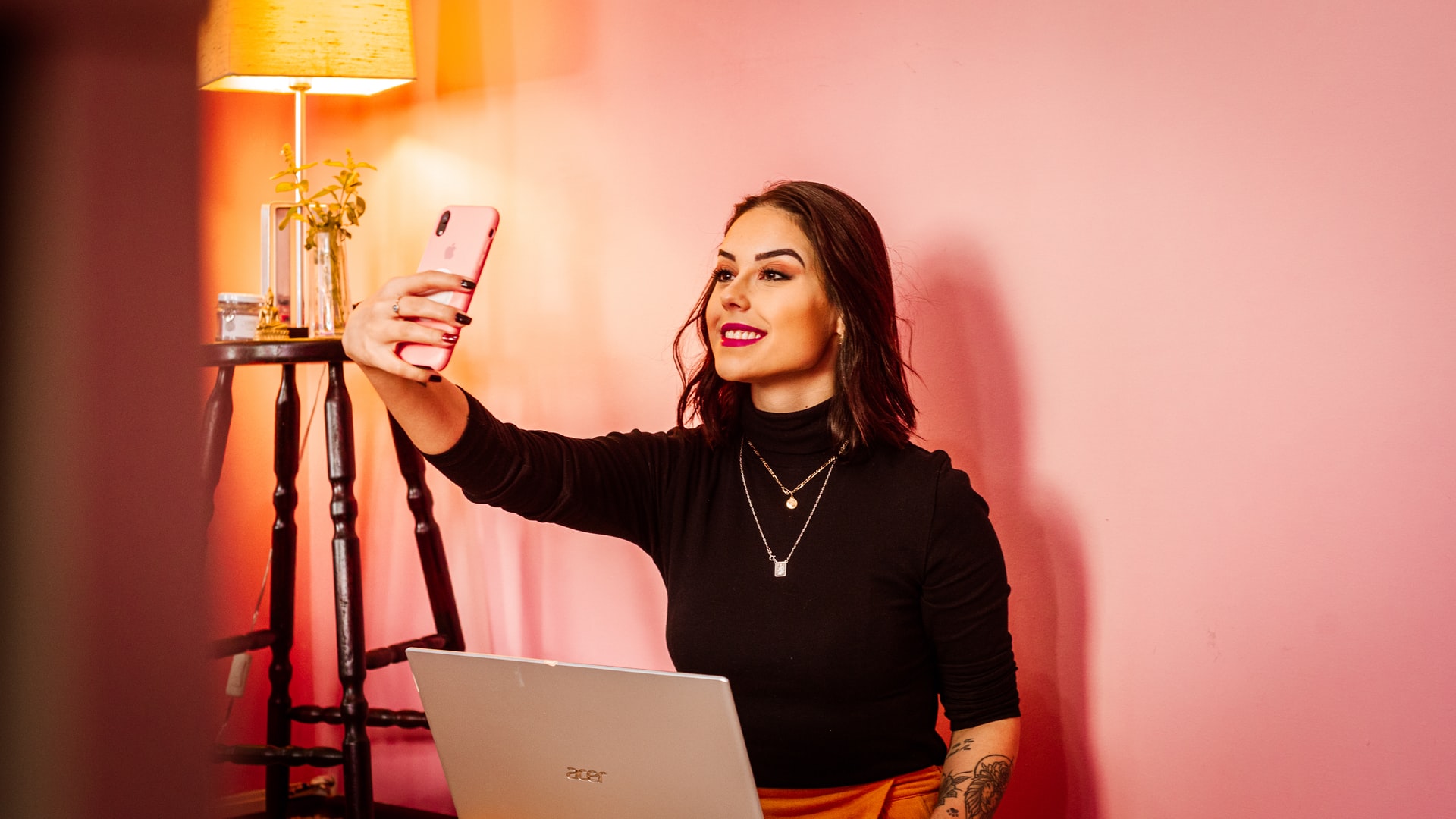 Facial recognition option in Smart Lock has been replaced by more secure technologies. (Source: Unsplash/Mateus Campos Felipe/Reproduction)Source:  Unsplash/Mateus Campos Felipe/Reproduction
This option is only present on very old Android devices and is no longer offered on newer devices. This facial recognition system was created in 2011 and has never been very reliable or secure. Therefore, Android replaced the option for more modern and effective facial unlocking mechanisms, such as the autonomous entities themselves, which are not connected with Smart Lock.
How to enable Smart Lock?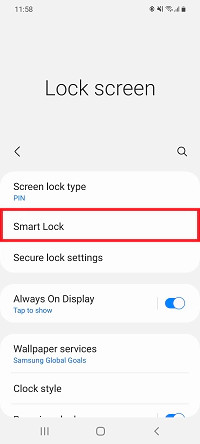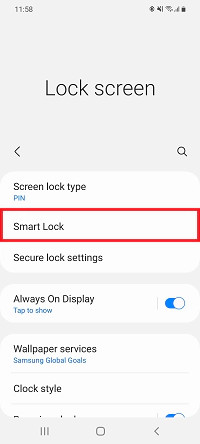 To activate Smart Lock, it is necessary to register PIN or password first. (Source: Samsung/Reproduction)Source:  Samsung/Reproduction
Smart Lock can be easily enabled through the Android device settings panel. First, you need to register a PIN, pattern or password. Then just follow these steps:
1. select the "Security and location" option;
2. tap Smart Lock;
3. enter your PIN, pattern or password;
4. then a new screen with Smart Lock options will appear;
5. From here, you can configure each of the individual Smart Lock modes mentioned above, then tap each one individually and follow the instructions to configure them.
Setting trusted locations requires specific address information, while selecting trusted devices requires that peripherals and Bluetooth connections are already paired.