Recommended by Elon Musk, the Signal app had a huge increase in the number of downloads, also influenced by the new terms of use of WhatsApp, which left many users dissatisfied with the obligation to share their data with Facebook.
Launched in 2014, Signal is an encrypted messaging service that has appeared as an alternative, along with Telegram, for anyone thinking of abandoning Mark Zuckerberg's messenger.
Belonging to the Signal Foundation, a non-profit organization in which WhatsApp co-founder Brian Acton works, the app is maintained with donations and funding. Focused on privacy, it does not display ads and claims to have no access to any messages or calls made on the platform.
Even though the number of users has increased, the messenger is still not as well known. Thinking about it, TecMundo made a small summary of what you can find in it.
Key Signal Features
What features are present in Signal? Know some of the main functions of the app:
End-to-end encryption
Signal encrypts all communications made end-to-end, whether text messages, video or audio calls, a technology that was adopted by WhatsApp in 2016.
In addition, it also protects metadata and backup, which is stored locally instead of the cloud and can only be accessed with a password.
Dark mode
The darker interface, which provides a reduction in the emission of lighter and more intense tones, can be activated in the settings.
Audio and video calls
Video calls, which have become even more popular with the pandemic, can also be made, whether in individual or group conversations. Voice calls are another alternative to chat with friends and family.
Video calls are present in the app.Source: Signal / Disclosure
Reading receipts
The feature, which shows when the message sent was read by the recipient, can be disabled according to your preferences, as well as the last seen and typing indicators.
Sealed Sender
To ensure even greater privacy, the function hides the data from who is sending the messages, if triggered.
Ephemeral messages
Self-destructive messages recently launched on WhatsApp are old on Signal. They disappear after the time set by the sender (the duration is from seconds to a week).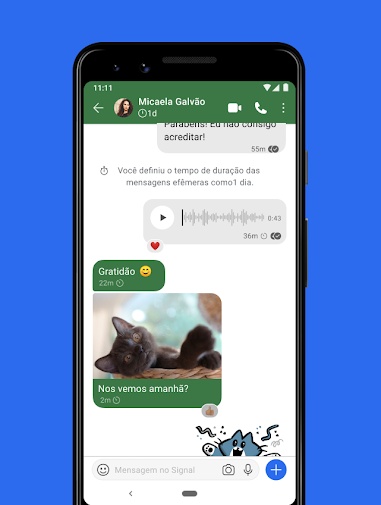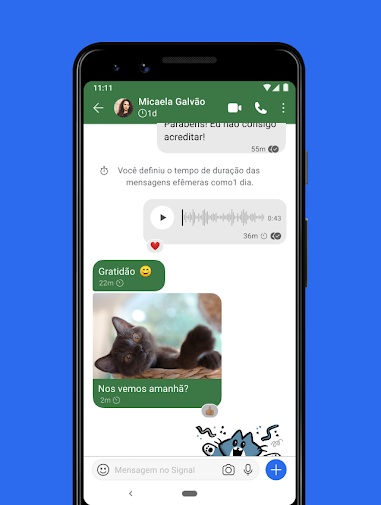 Define how long your messages will last.Source: Signal / Disclosure
Group chat invitation
In WhatsApp, the user needs to change the settings to not be included in groups automatically, while in Signal this feature is standard. When someone tries to add you, you receive an invitation and only enter the chat after confirming.
Groups at Signal can have up to 150 participants.
Blocking contacts and groups
If someone has been sending inconvenient messages, you can block them in the app. By doing this, you no longer receive messages, calls and invitations to her groups, forbidding her from seeing your name and profile picture.
The same can be done with groups.
Image editor
Want to make changes, crop or add text to a photo before uploading it? The Signal image editor offers several functions, including a face blur tool to keep people anonymous, if necessary.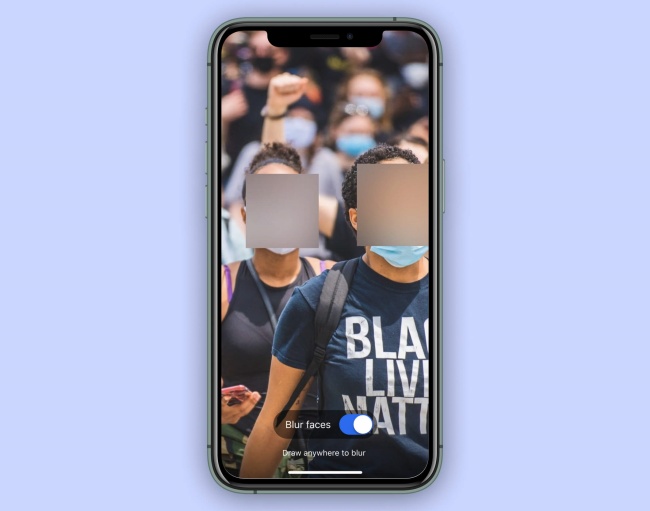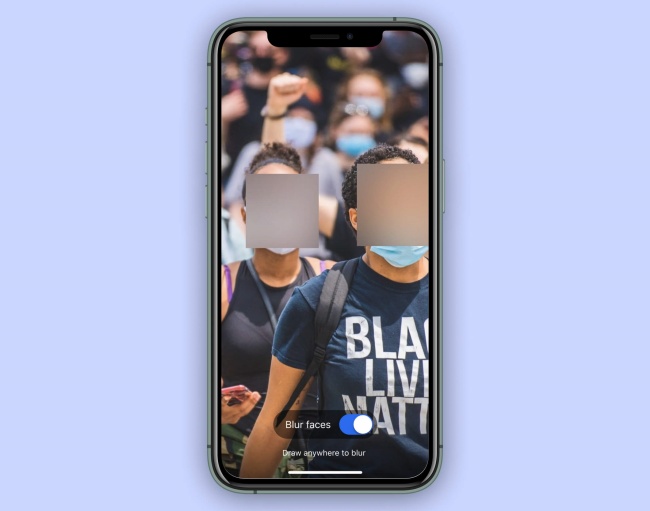 Function to blur faces in photos.Source: Signal / Disclosure
File sharing
According to Signal, it is possible to forward any type of file to people and groups, without the need for compression, as with photos and videos on WhatsApp.
Note to me
Finally, it is worth mentioning this highly sought-after function, which allows you to send messages to yourself. Available natively, it makes it possible to create reminders, write down ideas, save photos and videos, etc.
Desktop Signal
Signal cannot be accessed by the browser. However, the platform offers a desktop version, bringing some functions found on the phone, such as group video calling, not available on WhatsApp Web. On the other hand, Signal for PC does not offer group voice calls.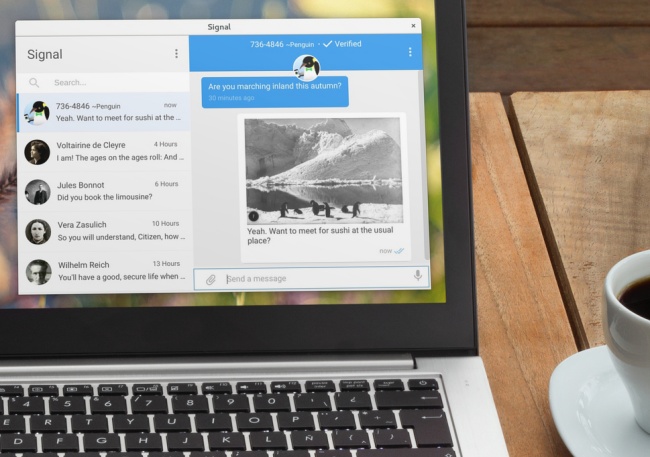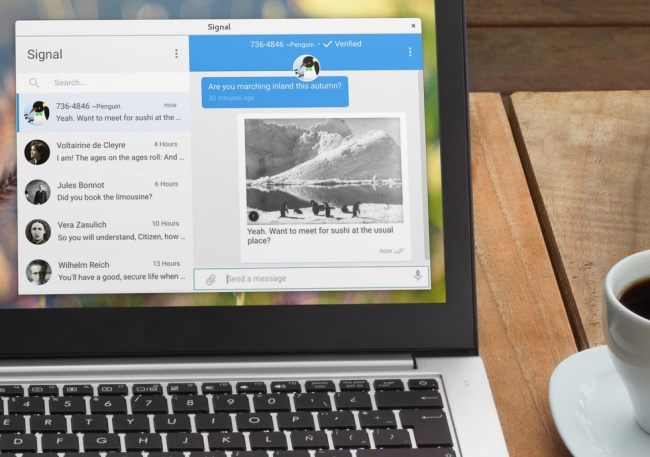 It has version for Windows, Mac and Linux.Source: Signal / Disclosure
The desktop version has an app for Windows, Mac and Linux, which works in conjunction with the messenger installed on the phone, allowing simultaneous use on all devices, via QR Code.
How to download Signal?
Free, Signal can be downloaded at Google Play Store (Android) on App Store (iOS) and official service website (desktop version).