The Playstation brand has had many mascots, even Crash, which now shows up even at Carreta Furacão, was once an exclusive of the platform. Time has passed and many others have appeared and won the title of mascot of Sony, but today the characters that most refer to the brand are Astro and Sackboy – both have already reached the new generation of consoles. Better yet, now Sackboy is in a game that bears his own name, with a style different from what we saw in Little Big Planet.
So, in this analysis you will get to know better Sackboy: A Great Adventure.
Where it all began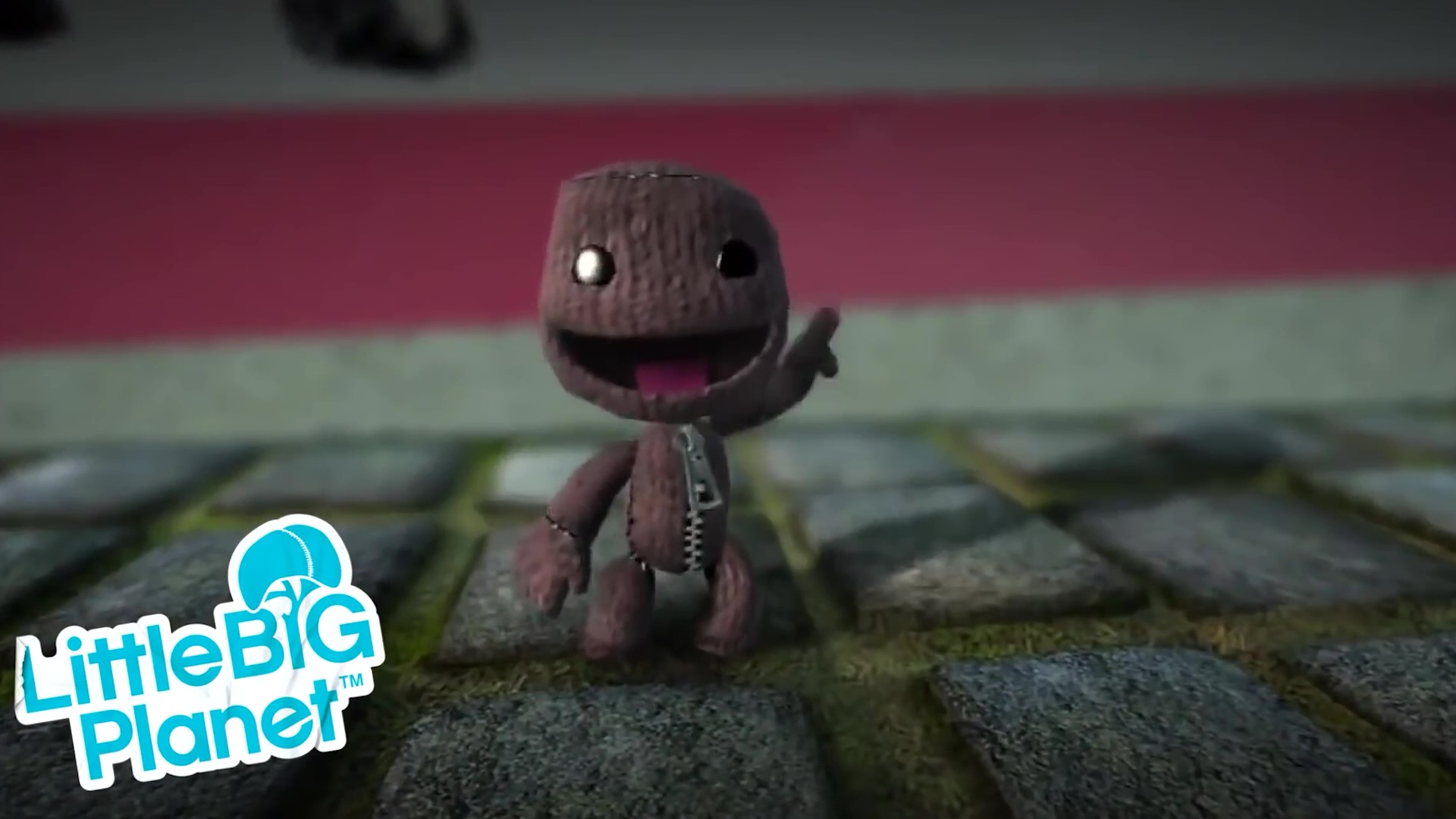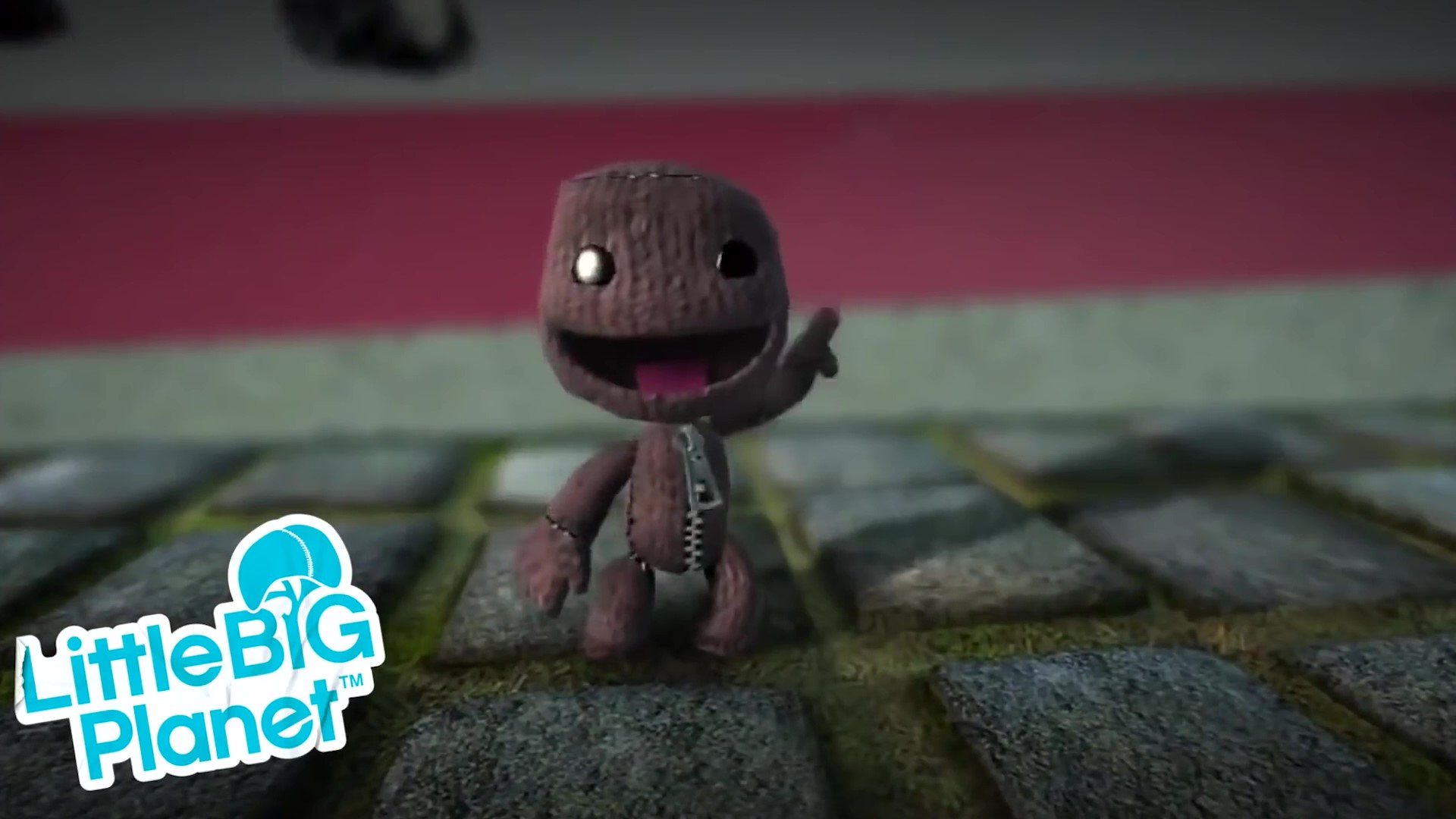 The protagonist of our story appeared there in 2008 in the game Little Big Planet, for those who do not know, we will remember quickly. The game allowed the player to modify the scenario and create their own rules, using the materials found in the virtual world and the skills of the characters.
The created worlds could be shared with other users. But forget everything you know about Little Big Planetbecause our little Sackboy has grown up and now commands his own story.
Just as the name says, Sackboy it's really a great adventure, a title that resembles many games, like Crash Bandicoot, Rayman and other adventures out there. Just like the ones I used as an example, he also has an extremely charismatic protagonist and gives the game its name. Any similarity is not a mere coincidence, as Sackboy seems to be really inspired by these games to create a narrative that, despite having a childlike footprint, will surely amuse adults as well.
Story
But what about Sackboy? Well, "sit down, here comes history". It all starts when the villain Vex (simply a being made of chaos and fear) kidnaps Sackboy's friends and forces them to build a Converter – a diabolical and deadly device that will transform Artemundo, a fantastic land of pure imagination and dreams, into an ugly and desolate place.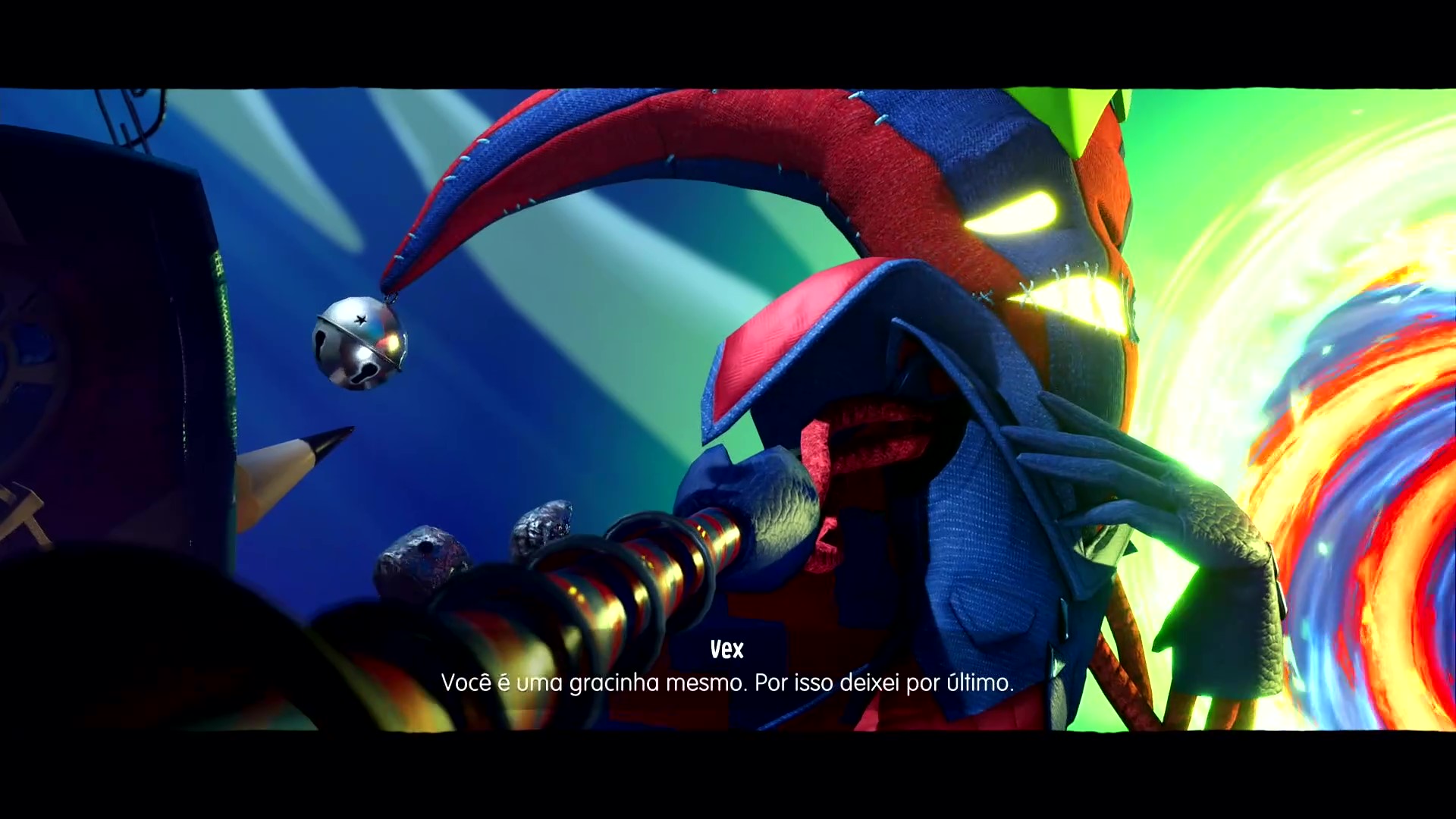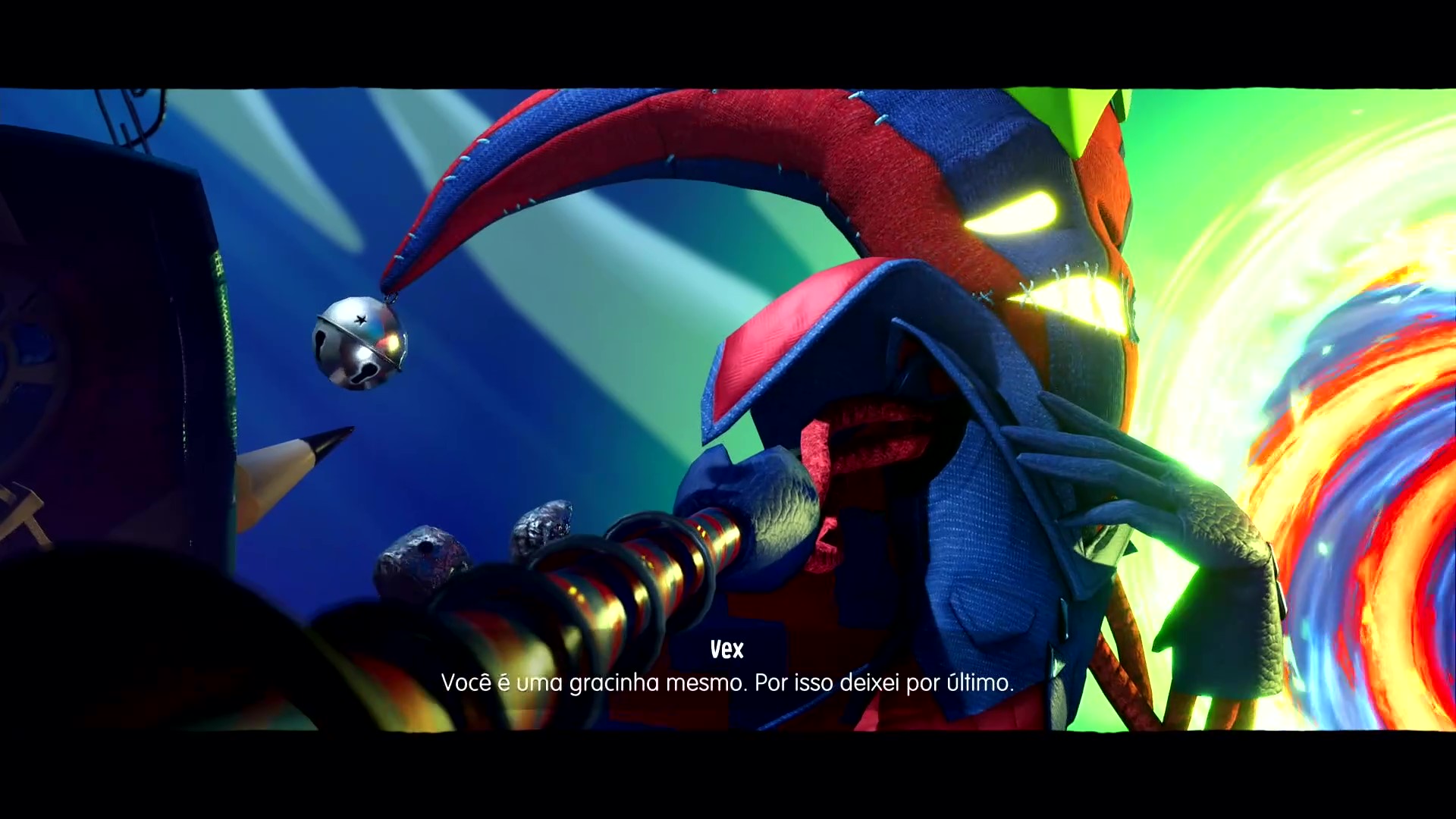 However, there is still hope, as there is a prophecy about an ancient order of warriors known as Knitted Knights, who are the legendary defenders of Artemundo who can save the world. And this is where our little friend enters, Sackboy will travel around several worlds in order to become a knitted knight and finally put an end to Vex's evil plans.
Playing with friends
Sackboy can be played alone or with friends in co-op, but for now only in local co-op, as online multiplayer is not yet available. However, Ned Waterhouse, design director at Sumo Digital, said last week that: "The team has been working hard to ensure that online gaming is the best possible experience for players and just needed a little more time to improve this. experience". As we unfortunately do not have two dualsenses, we were unable to test the coop functionality, but we can do this test in a live in the future if you find it interesting.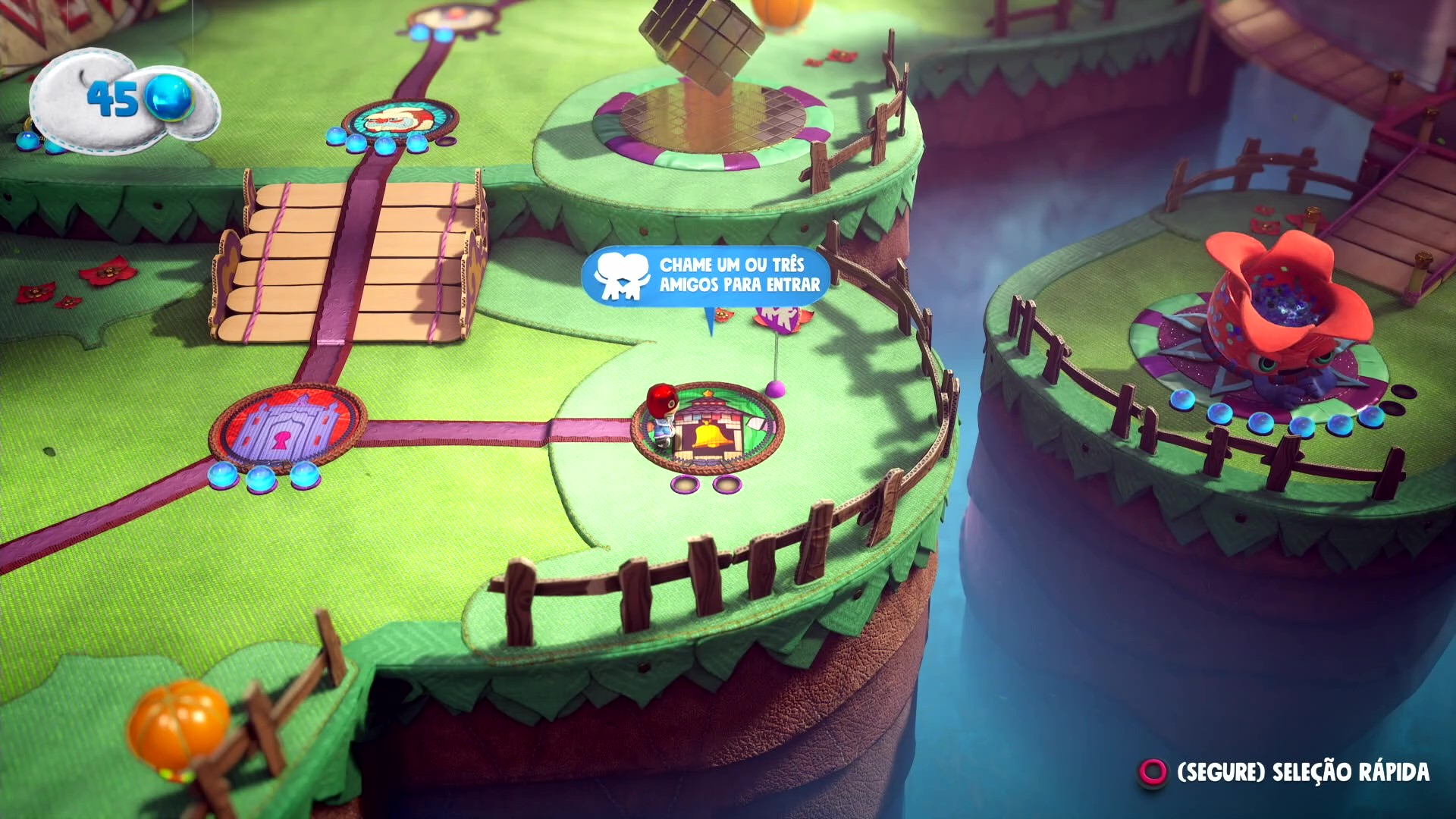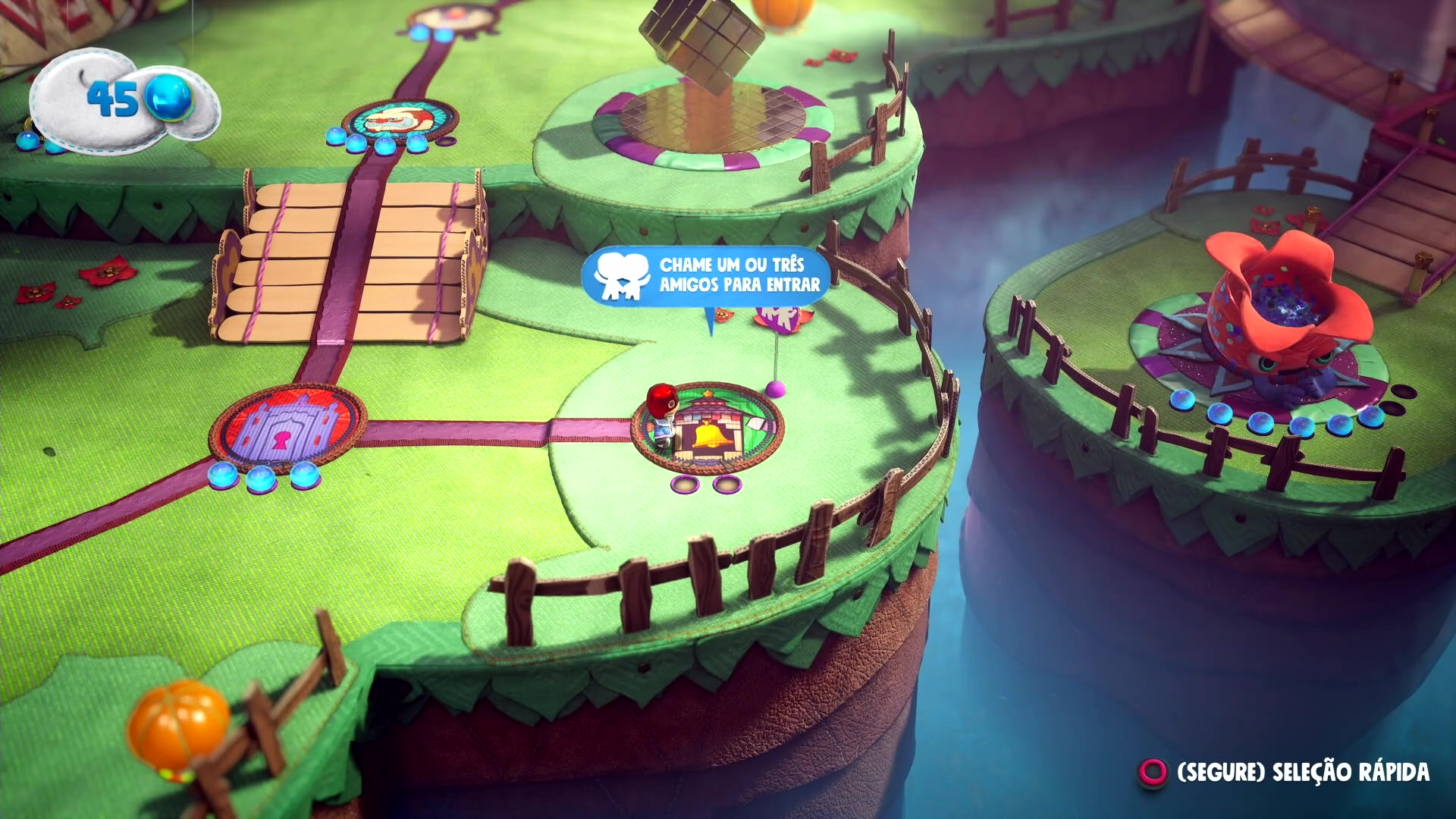 Although it is not necessary to play the game in coop, there are some special stages that require two players or more to access and, before you ask, there are trophies that are only possible in multiplayer.
Artemundo is an amazing trip
Well, aside from the fact that the game forces you to play with someone else, Sackboy shines in several other moments, there are more than 50 levels spread across the game's 5 themed worlds. In fact, there are more than 50, because I am not counting the secret, cooperative and challenge phases, so there is no lack of content.
You can even imagine, there are more than 50 levels, they must be repetitive at some point, well, all levels have the same missions: collecting all the pieces of clothing, making a certain score and passing without dying are among these activities, but the diversity of gameplay styles offered makes the player feel that he is playing something different each time he visits a new level. There are more platform-style phases, others for 3D exploration and those in which you must "run faster than the screen". Anyway, I could understand, right?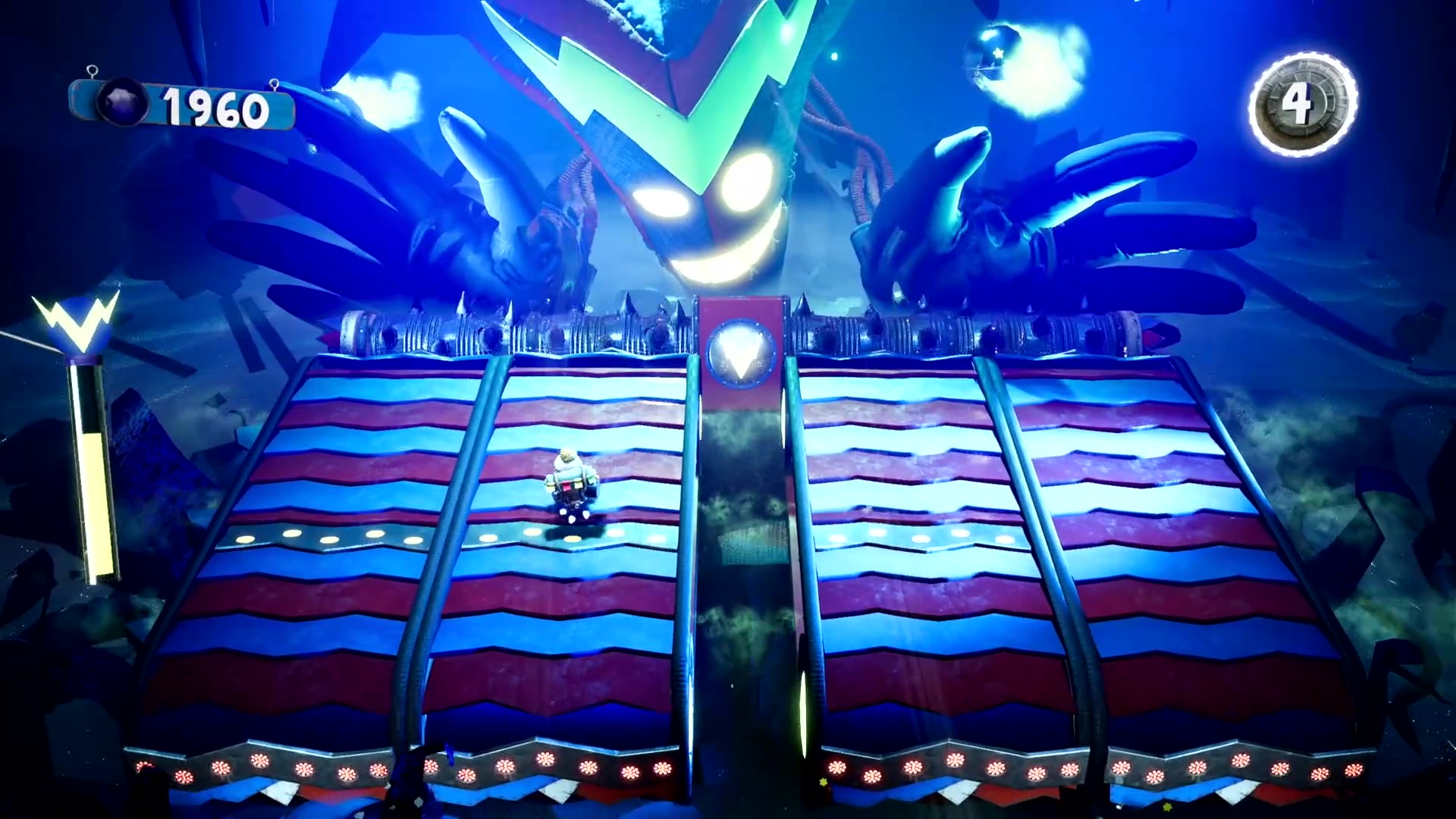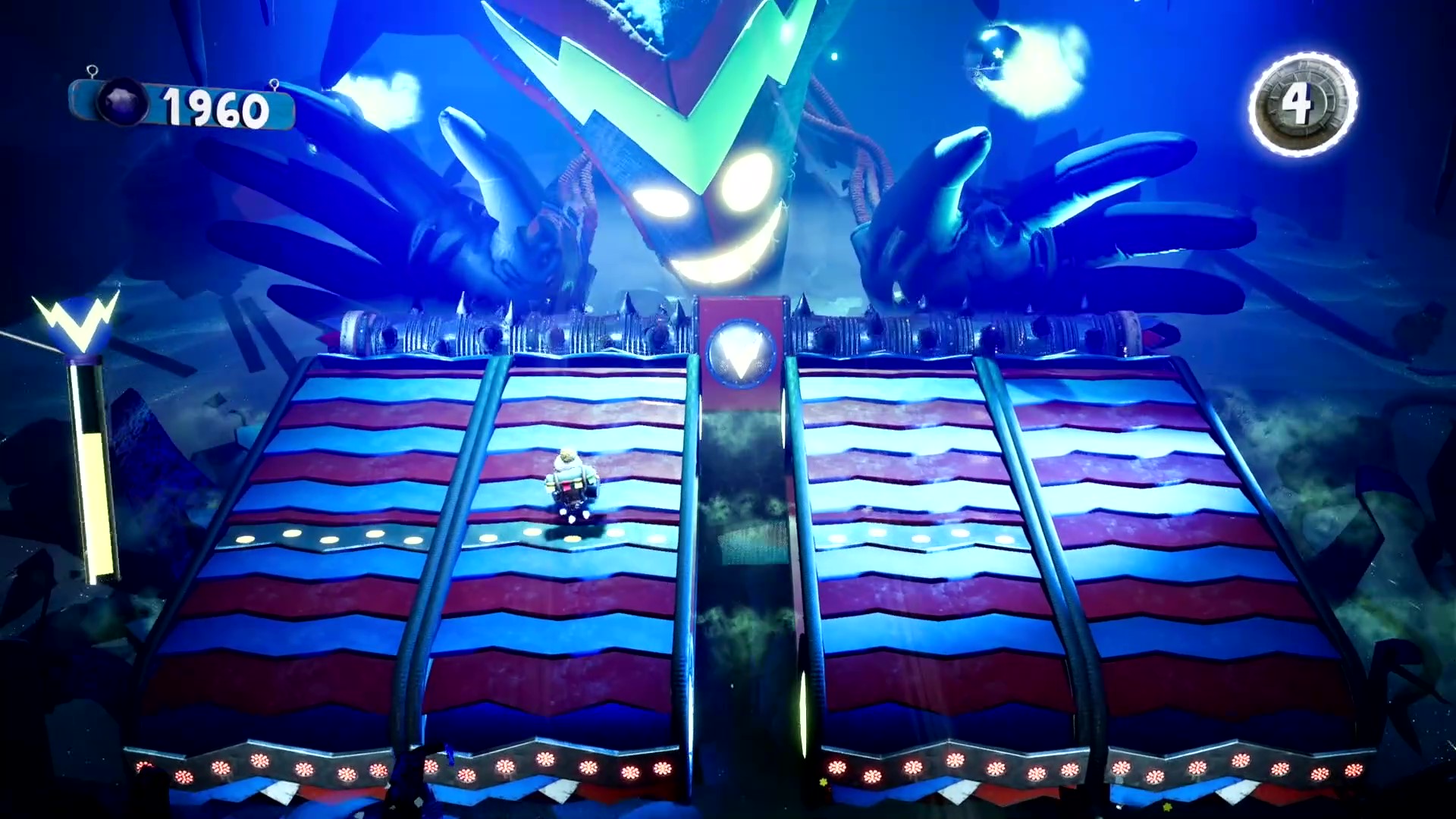 Of course, we also have good boss battles. They're nothing like that, but they're fun. The icing on this cake is on the soundtrack: Sackboy: A Great Adventure has a wonderful playlist that matches perfectly with what you're seeing on the screen. In fact, there is Brazilian music on the chart, huh and another phase that has the accompaniment of "Move your Feet" by Junior Senior, which was well known here in Brazil because of the film The White Girls.
Some phases even follow exactly the rhythm of the music that is playing, giving a good excitement when playing.
Customizing your Sackboy
If music is not your thing, you can stop by the Zom Zom store and spend good hours going through the stages and coming back from them to get all the pieces of clothing available, there is a lot for the player to spend a lot of time customizing his Sackboy, there are including pieces of clothing from well-known characters.
The cool thing is that you don't need to use the complete sets of clothes, we can take parts of one and use it in another, creating a totally different style for the character, in addition to adding emotes as well.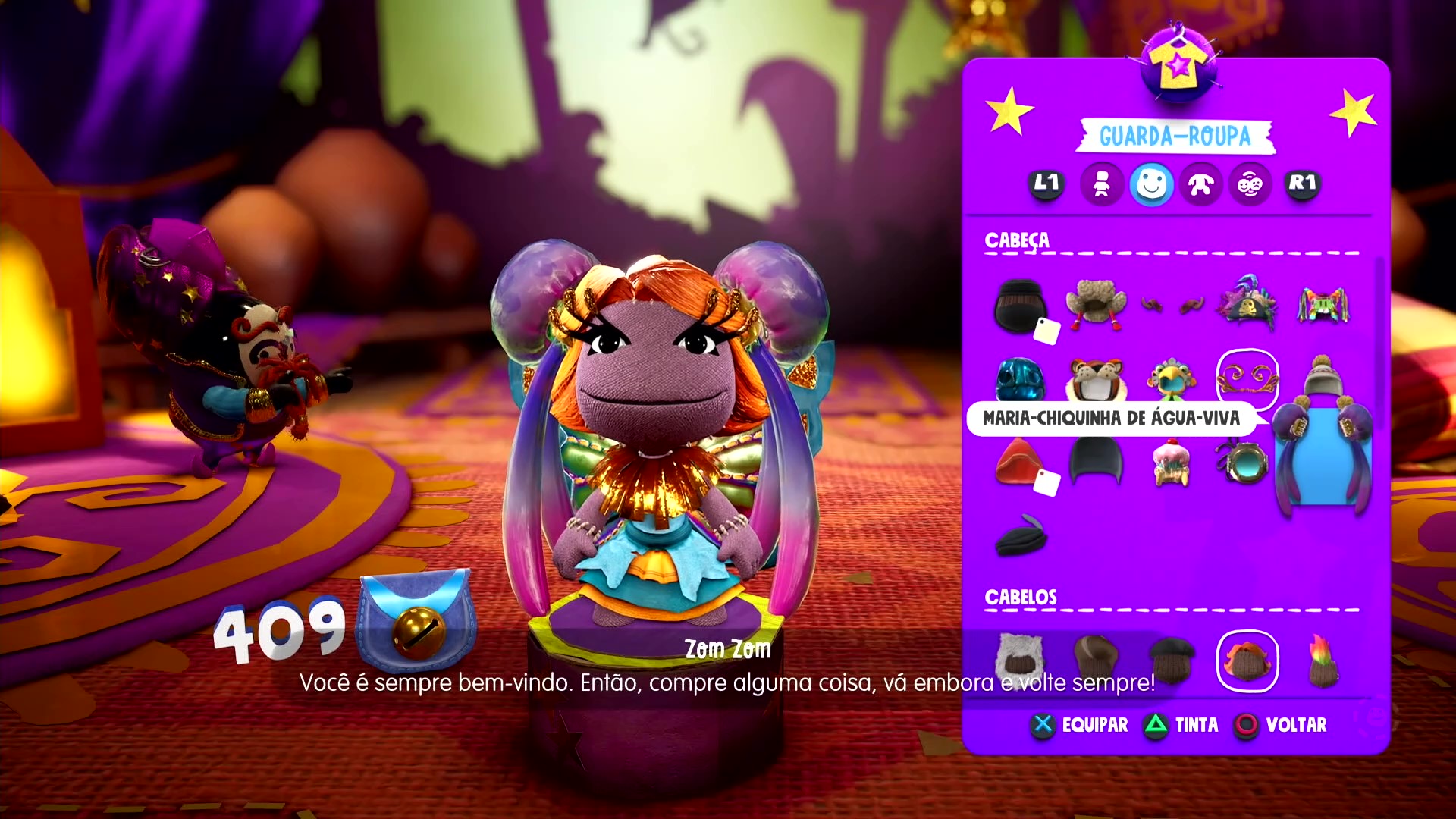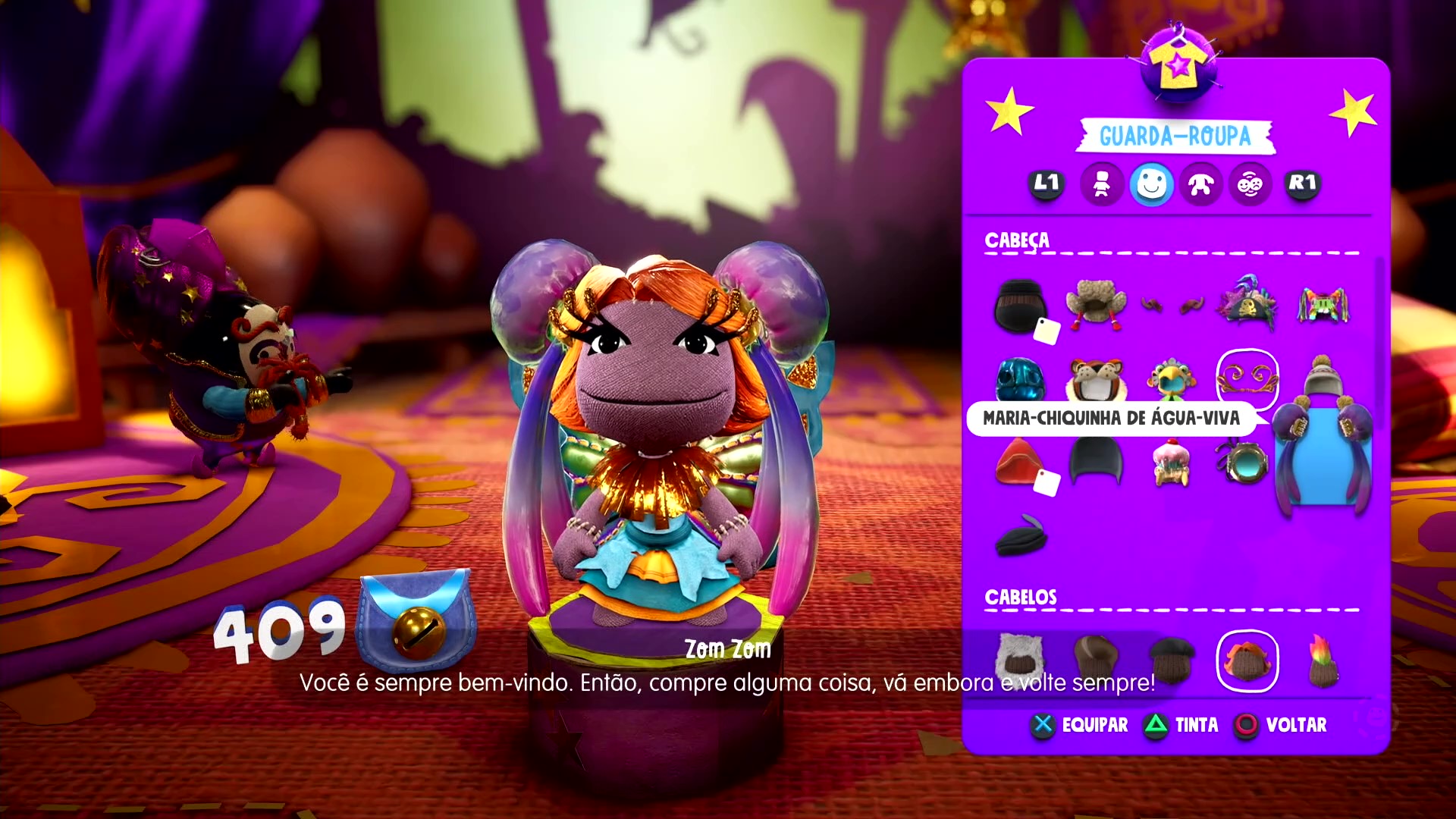 The outfits take full advantage of the PS5's graphic power, with beautiful details. And since I touched on the subject, the whole look of the game is beautiful, with very vibrant colors that go well with the game's profile. Too bad that some of them, like the cover of "Luchador", seem to be a little buggy, because it has some weird animations (not that it disturbs anything, but it is strange to see the bizarre animations).
Worth it?
Sackboy: A great adventure is a very fun game that arrives at Playstation 5 as one of those titles that don't seem like great things, but that offer a very tasty game and make us want to chase the platinum.
Do you want to know another positive point? The dubbing. The voice work of the game is impeccable. Each character you listen to seems to be putting emotion in each sentence, at each point. Not to mention that the villain Vex is voiced by Mário Jorge Andrade, who lends his voice to actor Eddie Murphy and iconic characters such as the Donkey from the Shrek and the Mushu dragon from Mulan.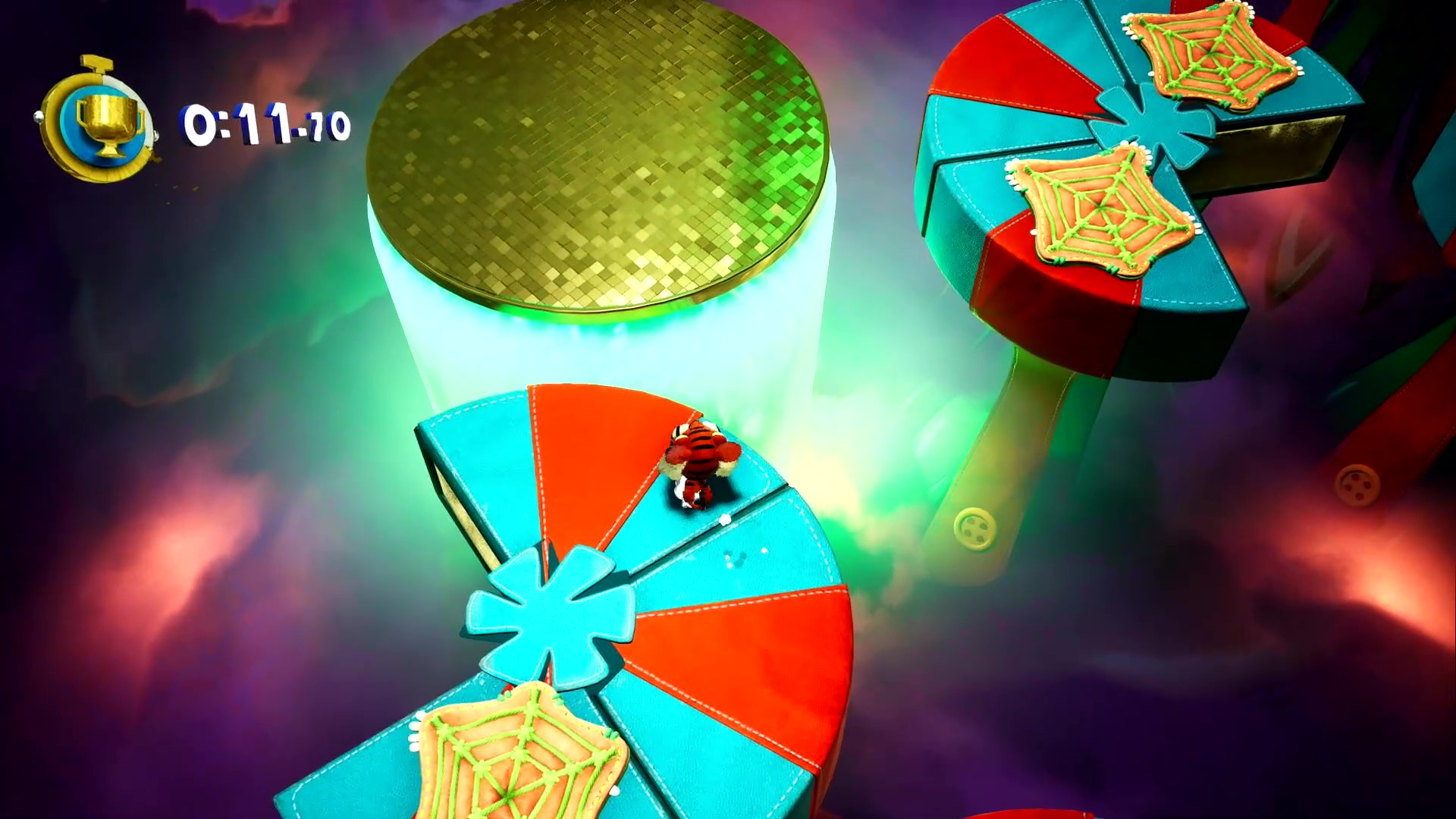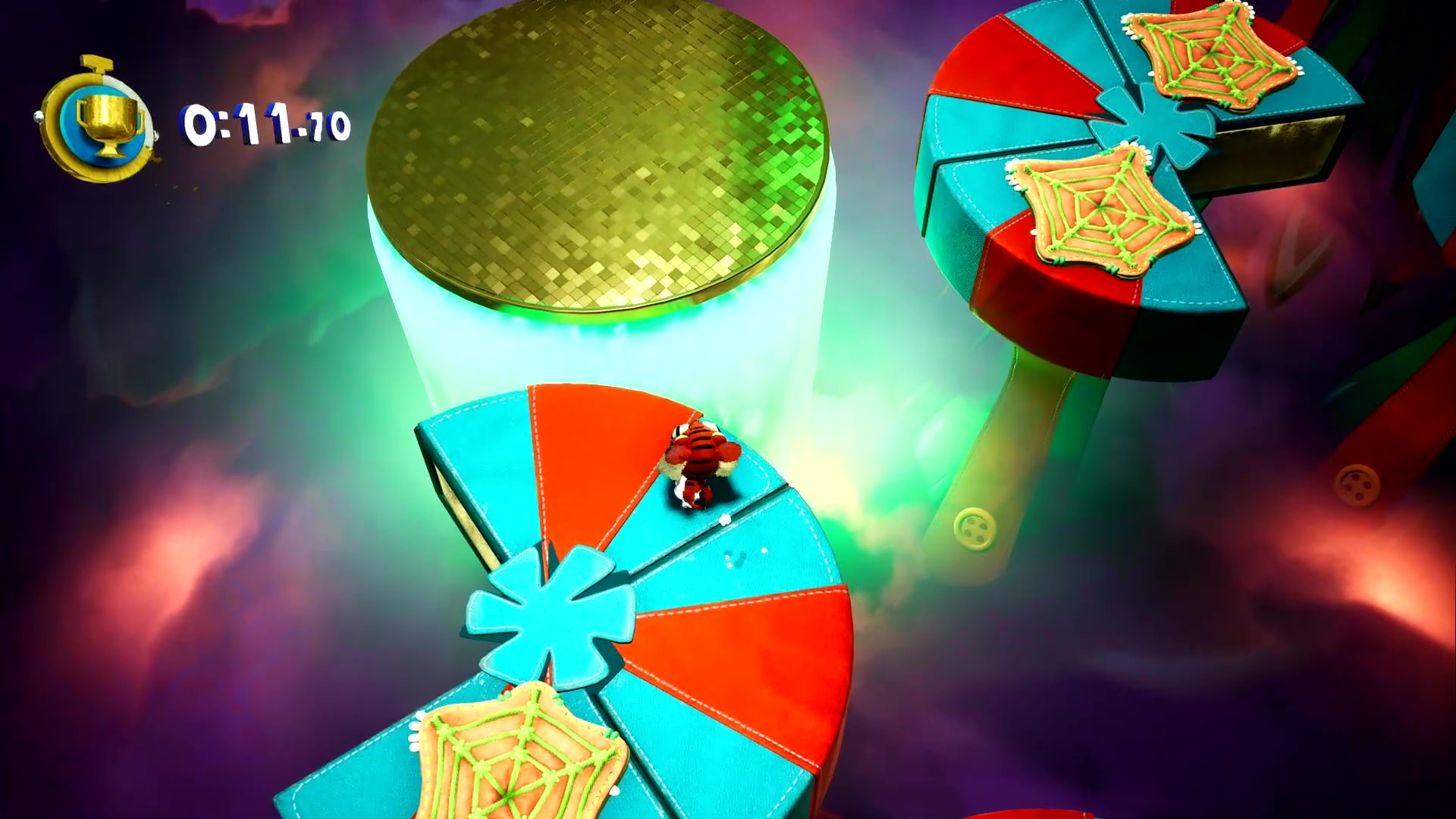 At first glance it may seem like a game just for children, of course, all this colorful footprint and cute characters make this obvious, but the game can even offer an interesting challenge if you want to finish it 100%, with stages that can even be very complicated. It is not difficult as Crash 4, for example, but it has its moments.
Even those who liked the marsupial game will surely like the great adventure of Sackboy. And I say more: whoever guarantees the PS5 and likes Astro's Playroom, getting that taste of want more (since the robot game is very short), you should play Sackboy, because so far it's one of the best PS5 games I've played, especially when you want to play something to de-stress from frustrating attempts at zero Demon's Souls, which was released together.