In February 2022, the internet was surprised by the unconventional opinion of Bruno Aiub, better known as Monark, about the possibility of a party with Nazi molds in Brazil. The demonstration obviously generated a lot of controversy, which ended up culminating in the dismissal of the youtuber from the Flow Podcast, the company he represented until then.
Almost two months after the incident and after distancing himself from the video platform that helped him gain popularity, it appears that Monark has finally found a "new home". A place that, according to him, "is an alternative to the culture of cancellation and censorship of big tech" and a response to the fact that it has been "completely censored and demonetized". [do YouTube]".
We are talking about the platform called Rumble, a site focused on videos (exactly like its rival YouTube), but which "differentiates" itself by adopting "free speech" and low effort to control content as trademarks. In addition to Monark, other personalities are also making this "migration", such as Donald Trump, the former American president who is also often involved in many controversies.
But how exactly does this Rumble thing work? And what risk does it pose to YouTube?
What is Rumble?


Competitor of YouTube, the video platform is "differentiated" because of the low effort in content moderation.Fonte:  Rumble
As already explained, Rumble is a video platform very similar to YouTube. Its interface, in a sense, resembles that of the competitor, with content being highlighted through images and titles. However, there is a more intentional organization of plays, focusing on specific topics such as news, entertainment, podcasts, science and sports.
Rumble history
The video platform was founded in 2013 by Canadian Chris Pavlovski. A former Microsoft employee, the programmer wanted to create a video site that "supports diverse opinions, authentic expressions and open dialogue".
The translation for the word "rumble" is explosion or bang, but it can also be used as something related to a rumor, buzz or expectation. This second sense of the word is perhaps the one that has the greatest connection with the platform, although its existence will not fail to have a great impact on the market, especially in times of electoral campaigns.
As of December 2021, Rumble has approximately 36 million monthly users. This is a relevant amount of people, but certainly a tiny portion of what YouTube currently has (1.7 billion users every month). Even Vimeo has a significantly larger audience, with 230 million monthly users.
Rumble in Brazil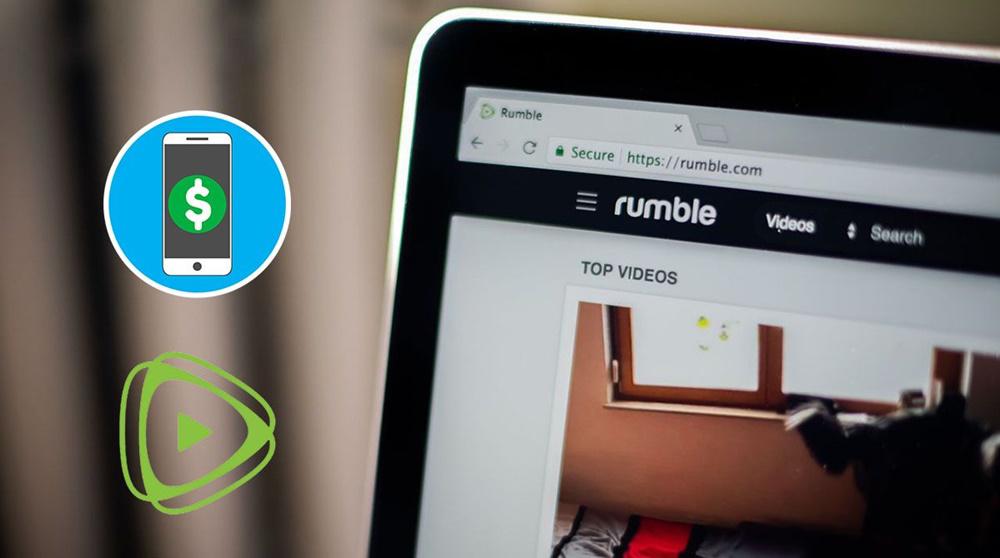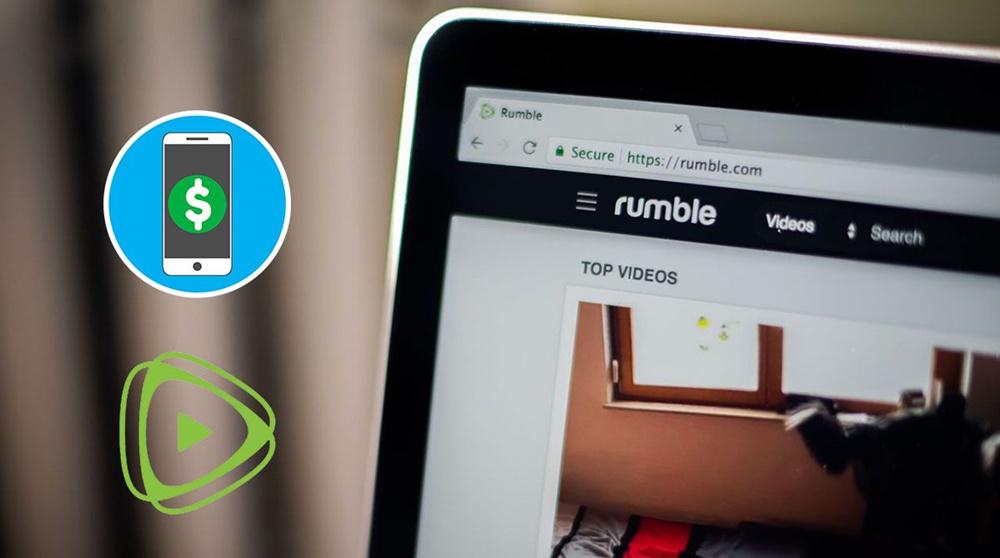 The video platform has plans to start operating in Brazil, although it is not yet clear how this will happen.Fonte:  Rumble
Rumble, at least for now, has no official representation in Brazil. At the beginning of March, the company's official account published the above tweet expressing interest in starting operations here. However, little is known about the platform's plans in our territory.
The website can be visited normally in Brazil and its videos consumed without any impediment. However, there is little Brazilian representation on the platform, which already includes the Monark channel.
Rumble placement
From its inception, Pavlovski says that Rumble is a platform "immune to cancel culture" and an open space for the exchange of all kinds of ideas. The site has internal rules and policies that prohibit the publication of certain types of content, such as "defamatory, pornographic, hateful or inciting violence". However, there is no explanation of how these guidelines are applied.
Because of its stance, Rumble even earned the nickname "Liberal YouTube" because of its promise not to meddle with the dissemination of content as long as the rules are not broken. However, this is a broad and extremely controversial discussion, as the Monark case showed that the difference between freedom of expression and prejudice, racism and other crimes is blurred.
What other personalities use Rumble?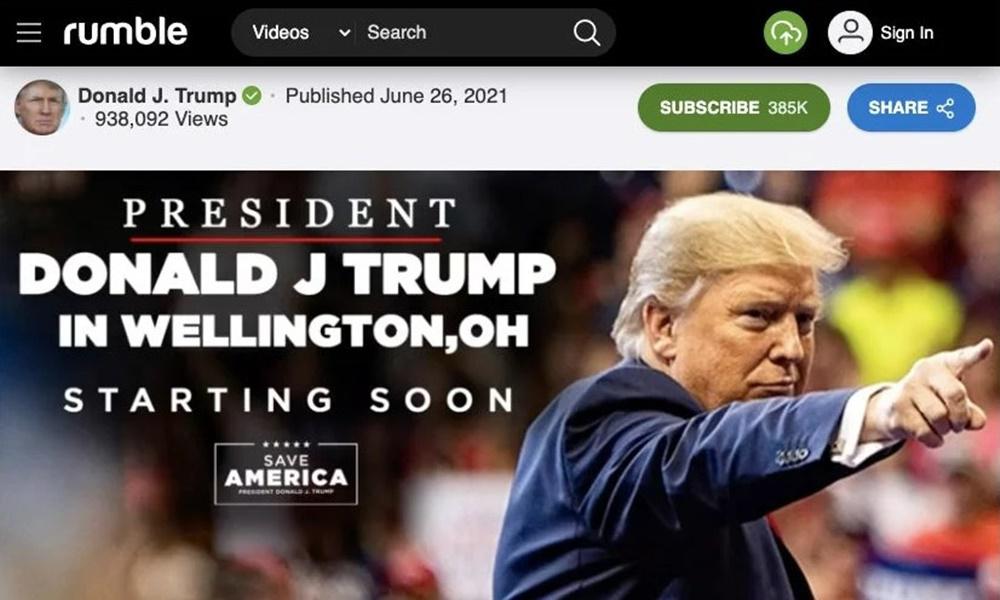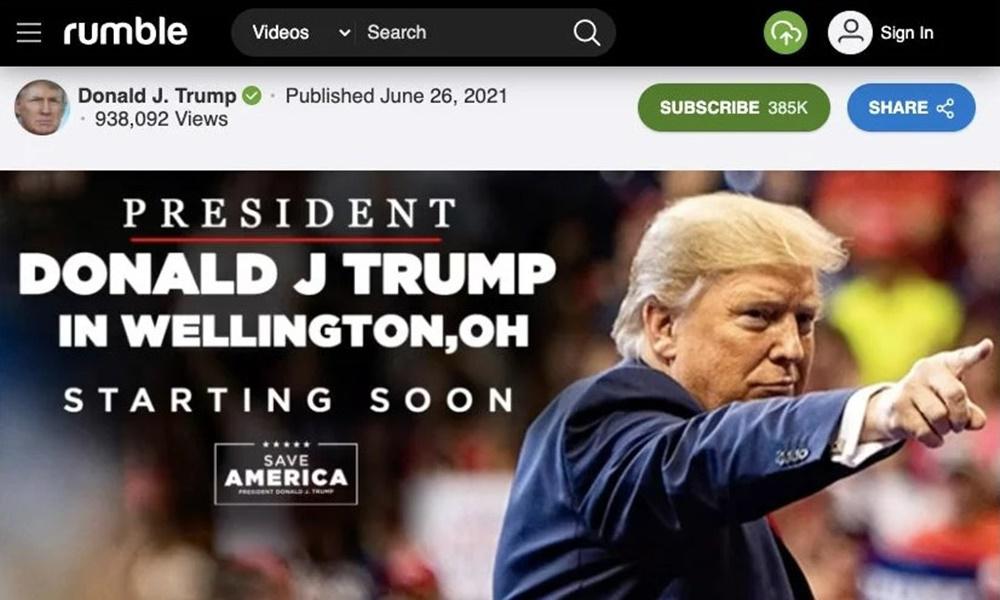 Donald Trump and actor Russell Brand are relevant names in Rumble.Fonte:  Rumble
One of the most important names in Rumble is former US President Donald Trump. The billionaire posts videos every week on the platform, focusing especially on meetings with his constituents and campaign supporters, as well as excerpts from his political speeches. Donald Trump Jr., son of the former president, also publishes videos with the same content.
Another expressive name on the platform is Russell Brand, a comedian and actor who has a podcast on Rumble. Although he has identified as a person of the left in the past, today he works in what we could call the "conspiracy right", especially because of his videos that talk about an alleged plan for global domination that would be spearheaded by large organizations and denialist content related to vaccine against covid-19.