Military robots are far from those portrayed by science fiction, but their accelerated development may mean that armies are much closer to that – that seemed to be the hope of British general Sir Nick Carter: according to him, the country's armed forces could, in the next decade, include a large number of standalone or remotely controlled machines.
"I suspect that we could have an army of 120,000 soldiers, 30,000 of whom may be robots, who knows?" Sky News, emphasizing, however, that no specific goal has yet been set.
According to General Carter, "World conflicts are a risk and we need to be aware of that."Source: PA / Jonathan Brady
Carter, like other officials, is pushing the government to do Britain's promised defense spending review – scheduled every five years, in 2020 it has been postponed. The intensive use of robots in conflicts should be at the center of the new investment plan in the armed forces mainly because of an unsolved problem for years.
The government is unable to meet its recruitment quota – the force currently has 73,870 soldiers in its ranks, well below the nominal target of 82,050. The target was expected to be reduced to 75,000, with the technology being used to fill the gap left – mainly because each of the British armed forces has their own research projects involving the use of robotics in conflicts, such as drones or controlled vehicles. remotely, armed or for reconnaissance.
Killer robots
The star is the i9, a remotely armed and operated drone for use in urban warfare (such as taking buildings with hostages) – this usually results in many victims. According to the British Ministry of Defense, there is no possibility that the country's armed forces will use non-human soldiers to handle and fire weapons.
This is what the Campaign to Stop Killer Robots (Campaign to Stop Killer Robots), launched in 2012 by the non-governmental organization Human Rights Watch seeking a worldwide ban on lethal autonomous electronic systems, the so-called "killer robots". The campaign is already supported by 60 countries (including Brazil).
A smaller group of countries, with Russia and the United States at the head, are against any regulation, preventing initiatives for it to materialize and investing heavily in the development of this type of weaponry.
Voice commands
In the USA, a decade-long project (the Robotics Collaborative Technology Alliance), under the leadership of the Army Research Laboratory, brought together researchers from the Massachusetts Institute of Technology (MIT) and Carnegie Mellon University with scientists from government agencies like NASA and robotics companies like Boston Dynamics.
The so-called alliance resulted in a range of robots that are able to move, overcome obstacles and follow verbal instructions. "The dog is a perfect example of what we aim for in terms of partnering with humans," says project leader, engineer Stuart Young.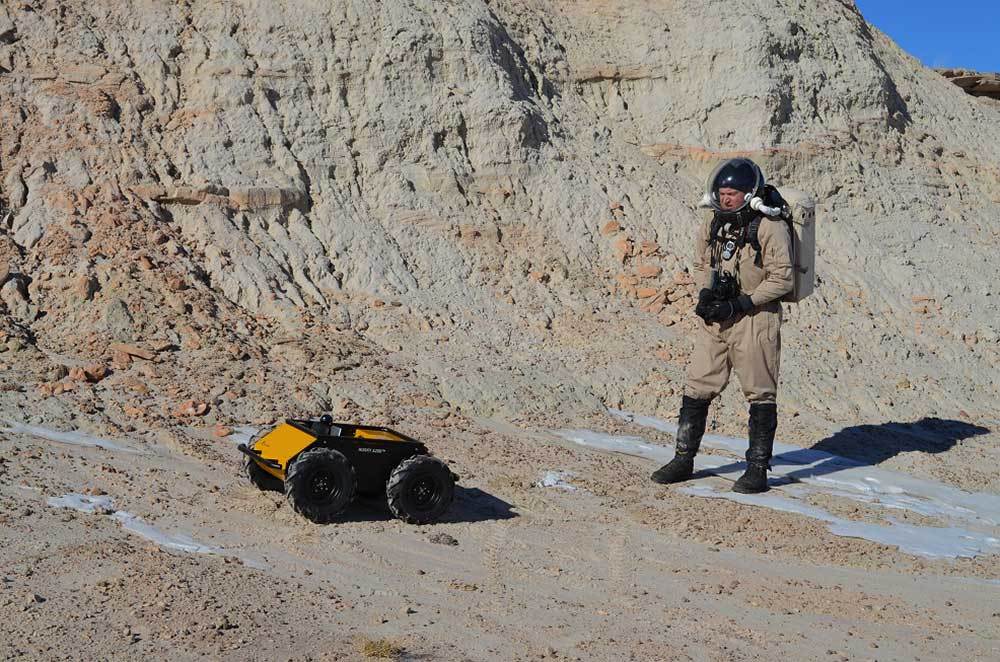 One of the robots today tested by the American army, remote controlledSource: Clearpath Robotics / Reproduction
The operation of these intelligent robots, which can receive verbal instructions, interpret gestures and follow orders without constant supervision is possible because of the software developed by the army's laboratory.
According to aerospace engineer Nicholas Roy of MIT, "even the autonomous cars that exist today do not have a high enough level of understanding to follow someone else's instructions and carry out a complex mission. But our robot can do just that. "