Much is said today about representation. And almost everyone agrees: yes, it is necessary for everyone to be represented among the various sectors of life – including, here, the series. But what does that word mean, anyway? Could it be that the efforts of certain networks to include different characters in their episodes (see, for example, what was done in And just like that, spin-off from Sex and the city) is sufficient for this ideal to be fulfilled?
This discussion reminds me of the great Master of none, a Netflix series written and starring Indian actor Aziz Ansari. In an episode called "Indians on TV," Ansari's character Dev Shaw auditions for a role in a series. He is claiming the role of the Indian character. Arriving at the audition site, he meets a friend of his, also an Indian, who is also a candidate for the role. Both do well, which is, according to Dev Shaw, what is a problem: if a show casts an Indian character, it will be "connected", "politically correct". But if she hires two Indian actors, it will be a "series about Indians".
Therefore, representation sometimes ends up becoming just a resource to "fulfill a goal". But it is not enough to diversify characters without deepening them, or to think only about the cast without making room for minority groups in the production of the programs itself.
Representation in a series about teenagers
(Fonte: FX)Fonte:  FX
I bring this introduction to talk about a new series of wonderful humor from the FX channel: Reservation Dogswork of two showrunnersthe New Zealander Taika Waititi (de What we do in the shadows and director of Jojo Rabbit) and Native American Sterlin Harjo. This little gem, also available on Hulu, is an example of a narrative that could be called a coming of agea term that usually designates stories that focus on the maturing process of young characters.
In other words, Reservation Dogs It's a teen series. But the group pictured here are four Native American friends who live on a poor Indian reservation in the Oklahoma countryside and dream of saving money to escape to California. How do they try to accomplish this? Doing robberies in the community – like, for example, stealing a truck full of snacks that they try to resell, or picking up steaks at the market to make pies to sell.
Yes, this is a series about a "gang", but it is much more than that. Such as Atlanta, Donald Glover's award-winning series, also produced on FX, the characters are almost like "excuses" to make very profound comments about the precarious situation that the United States, this so-called land of all opportunities, has reserved for any and all minority groups. , such as blacks and indigenous peoples. It is, above all, a context of hopelessness and few chances of ascension other than, for example, trying to become famous (as in the case of the father of one of the teenagers, in Reservation Dogswhich is a rapper rather hilarious unemployed indigenous, or of the rappers ubiquitous in Atlanta) or else flirt with the misdemeanor.
But see: so much Reservation Dogs e Atlanta they are not low-spirited series by any means. In fact, it's almost the opposite: the bittersweet narrative of the two, tied by massive doses of debauchery and very well-written scripts, makes them both great finds in the catalogs of streaming. In Reservation Dogs, there is a kind of affectionate tone surrounding the four protagonists – Bear, Cheese, Elora and Willie – played by D'Pharaoh Woon-A-Tai, Devery Jacobs, Lane Factor and Pauline Alexis, all Native American actors, as well as pretty much the rest of the cast and crew.
a broth of references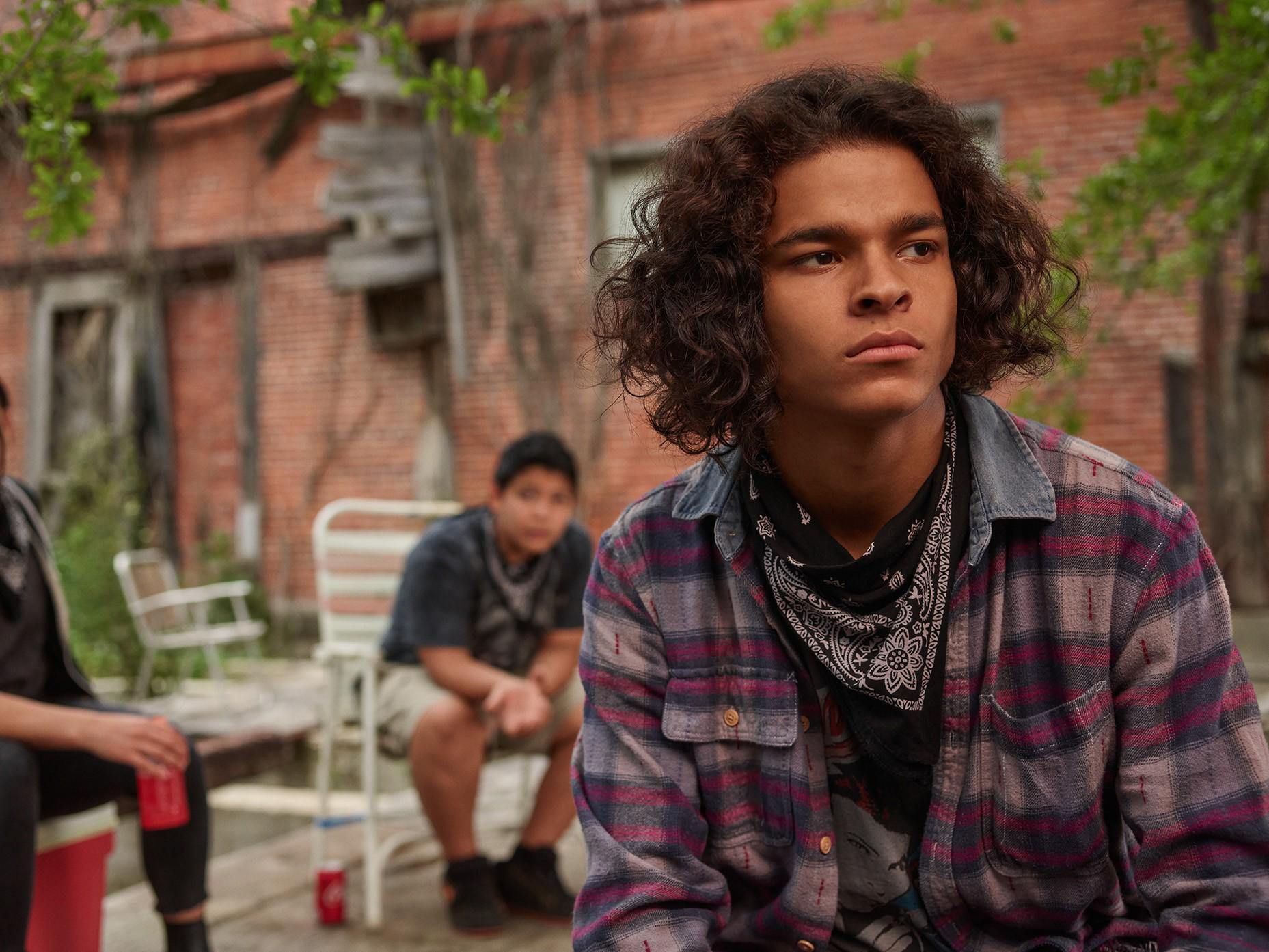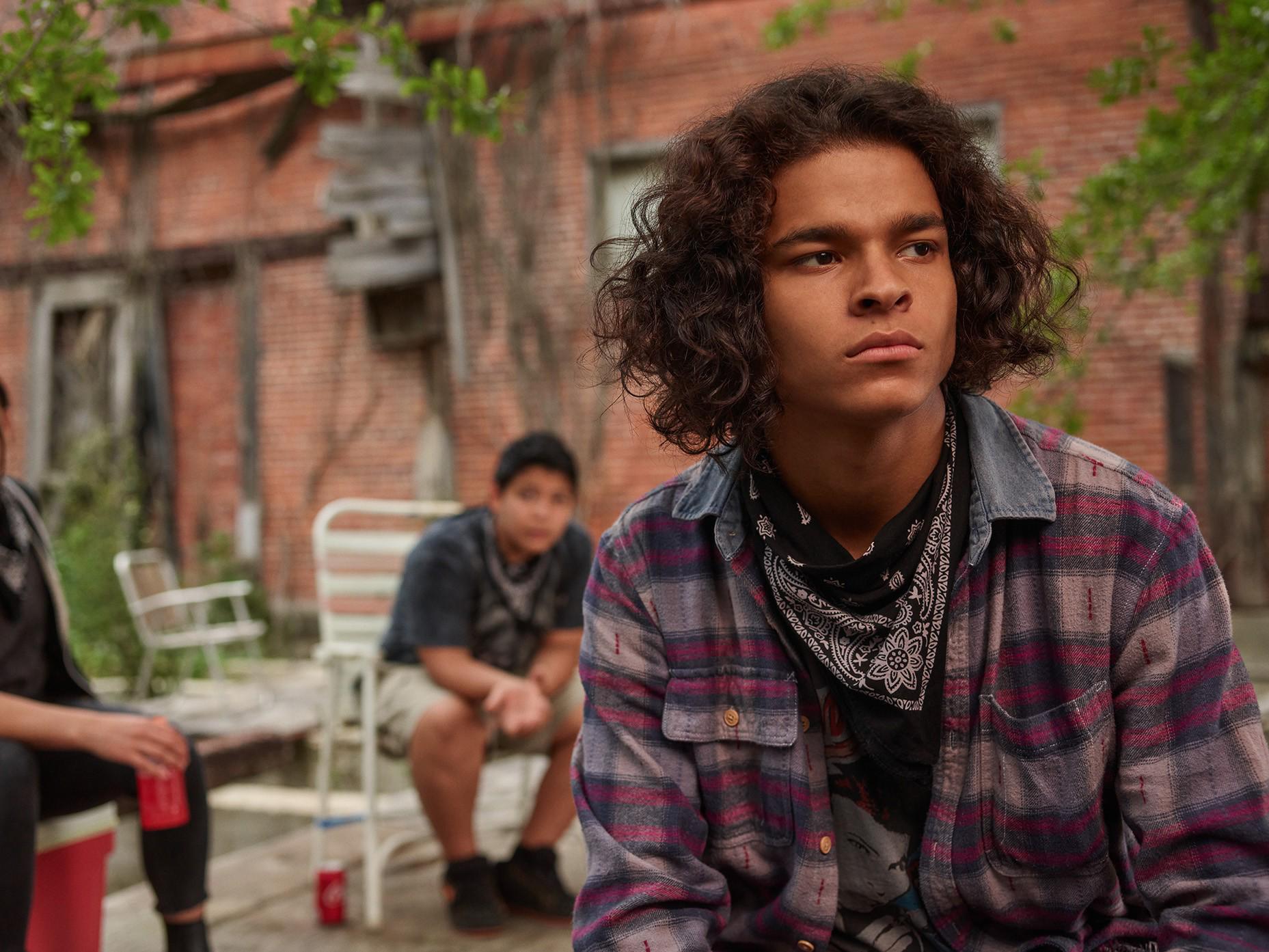 (Fonte: FX)Fonte:  FX
Another important factor is that Reservation Dogs does not want to present any stereotyped view of Native American peoples. The bias of the story told here clearly departs from the idealizing fetish from an outsider point of view. Therefore, don't expect to see subjects holed up in tribes, alienated from the modernity of the world, or devastated by the loss of their roots, but teenagers connected to the internet and the references that young people their age share. They listen rapwear band t-shirts, and who share an obsession with Tarantino – hence the title reference to the film Rent dogswhose original name is Reservoir Dogs.
But also expect to see elements of native peoples' lore interwoven into the story told here. The great achievement of the series, therefore, is to be able to create believable characters, with multifaceted identities and imbricated by the many matrices that permeate their lives. The actors (lovely, by the way) represent, in each of the roles, someone who has to live with the clash between the old and the new, between the local and the global all the time.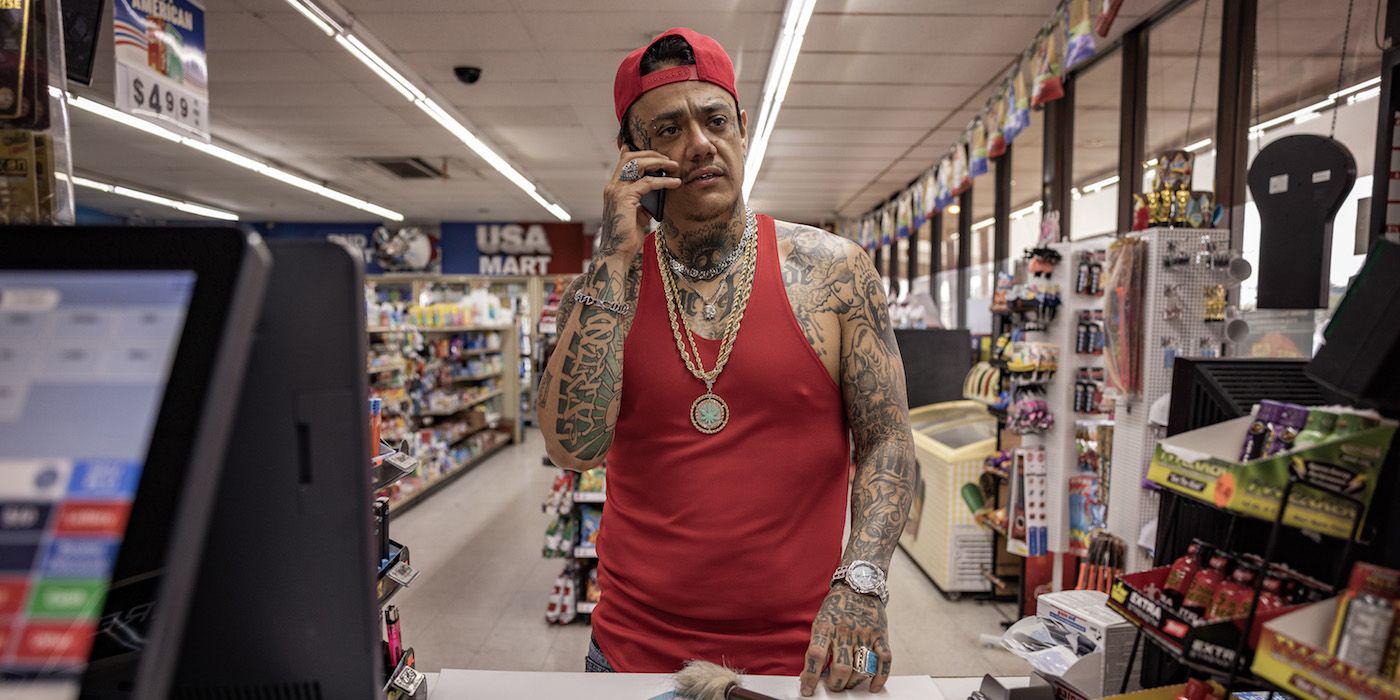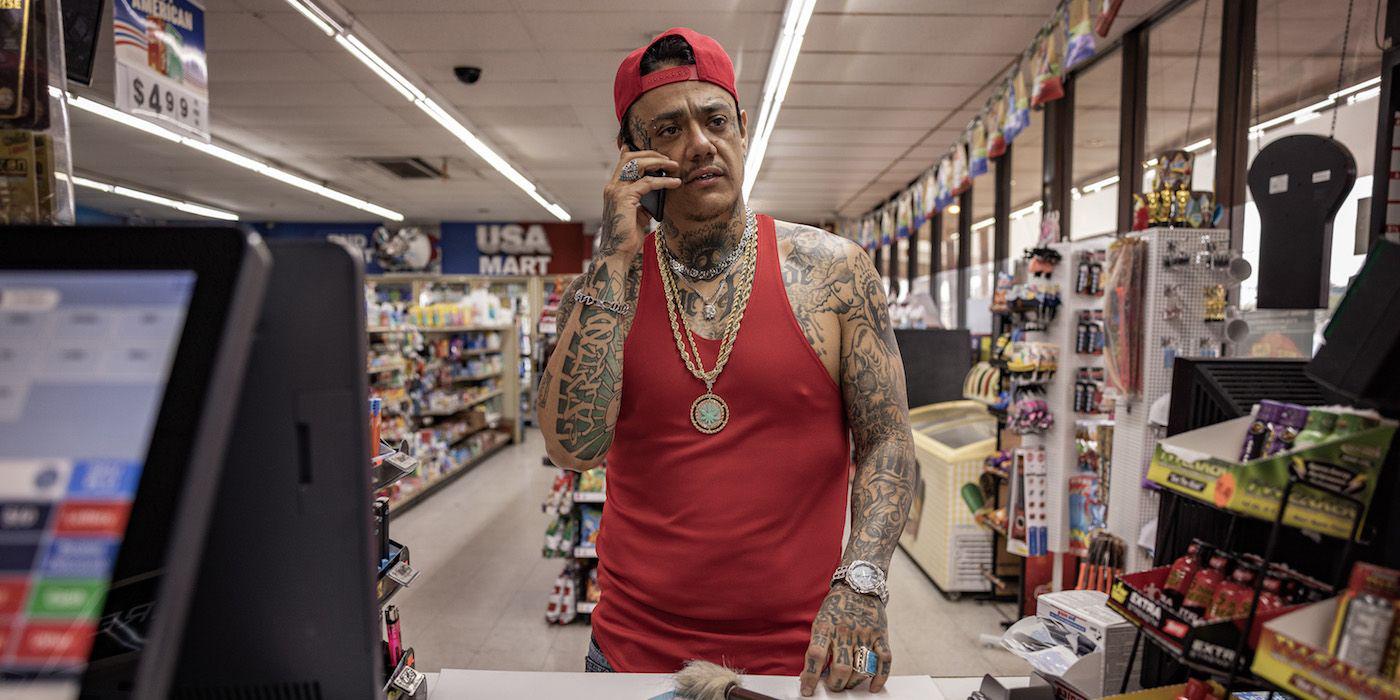 (Fonte: FX)Fonte:  FX
This is unfolded throughout the episodes of the series. In one of them, Bear's mother (who is a single mother – the father went looking for a life in fame and abandoned his son) gets involved with a white man who has a kind of kinship for indigenous people, and ends up discovering that he has tattoos. on the arm a flag of the Confederate states in the south of the United States, a sign of racists and white supremacists. In another (which I consider the best episode of the season), the teens go after Uncle Brownie, Elora's relative, a big man who lives in seclusion and tries to survive from the sale of "root" marijuana (which he calls "the breeder's medicine". ") that he buried in his backyard many years ago. He prides himself on "living off the land" – but his house is littered with empty packets of junk food.
Although the series operates from an interconnected and sequential plot, one of the great assets of the script of this production is that the episodes, somehow, work in isolation, almost as if they were small short films. This is a trend observed in other recent series, as in the Atlanta is on Master of Nonecited in this text.
This feature allows some characters to be explored and that the main focus is not always on the protagonists. Or, still, it brings the chance that completely random characters are thrown into the story to make some kind of comment. Note, for example, the richness of the episode that begins with an elderly white couple arguing in the car: he speaks ill of the indigenous people, who would be lazy and leaning, while she takes a hard position and says that she has a percentage of native blood. But then something happens to them that ends up making a bitter critique of the role of whites in the minority struggle.
There are factors that tie all the plots together, in a very interesting poetic resource. One such element is Bear's vision of a somewhat overweight Native American who appears to him from time to time on horseback (a cliché of American Indian movies). He introduces himself as "Warrior Unknown" and has the function of operating as an ancestral mentor to the teenager – it doesn't matter that he is very clumsy and almost everything he says doesn't make any sense.
Reservation Dogs, one of the best things produced by TV in recent years is pure youth poetry. Don't miss out.