Many Netflix subscribers eagerly awaited the release of Red alert (Red Notice, in the original). The expectation was due to several speculations about the production being the most expensive in the history of the streaming platform, something confirmed later by some members of the cast.
Directed by Rawson Marshall Thurber, the film is basically composed of a trio of protagonists (Gal Gadot, Dwayne Johnson and Ryan Reynolds) who develop the narrative in a fun way, although there are some issues to be considered.
So, find out more about the feature by reading our full review!
Red alert: what to expect from the new film from Netflix?
Action sequences are not easy to shoot. Perhaps this is the great merit of Rawson Marshall Thurber, who manages to deliver several sequences with great emotion to the public. Early on, viewers are introduced to agent John Hartley (Johnson), who is in Rome, Italy, accompanied by Inspector Das (Ritu Arya), an Interpol officer.
(Source: Netflix/Reproduction)Fonte:  Netflix
The two are introduced to one of Cleopatra's three eggs, an artifact much coveted by people around the world. That's when they realize the item has already been stolen and replaced with a replica easily destroyed by any soda. In this context, Nolan Booth (Ryan Reynolds), one of the biggest art thieves in the world, is chased by Hartley, but manages to escape.
However, despite his most recent theft, perhaps he is not as dangerous as everyone imagined. When Hartley is unjustly taken to a Russian prison alongside Booth, the two discover that the Bishop (Gal Gadot) is looking for Cleopatra's three eggs to exchange for money at an Egyptian tycoon's wedding. However, she needs Booth's valuable information to make it through to the end of her mission.
From that point on, they both realize that they need to unite to break out of prison, prove Hartley's innocence, and destroy the Bishop's hopes to achieve his plan. Obviously they are indestructible. From the prison break to the plan devised by Booth to get the second egg — belonging to an Italian millionaire — the two manage to get rid of all those who try to stop them with some ease.
In this way, the most demanding spectators will be able to suffer from the countless episodes of improbability. However, all this contributes to the characters finally being able to escape and carry the rest of the story to the end. In reality, they wouldn't last a minute. Furthermore, all the strength they have in melee combat is also impressive, something that has already become a veritable cliché in spy and action-type movies.
Netflix's high investments can also be seen, in addition to the main cast, who share the role with a certain elegance and good screen time, in all locations and scene utilities. There are several countries, cultural aspects, artistic objects and even Nazi bunkers. The visual effects seem to have had enough time to work with a certain transparency, after all, there is a raging bull in one of the scenes that can impress.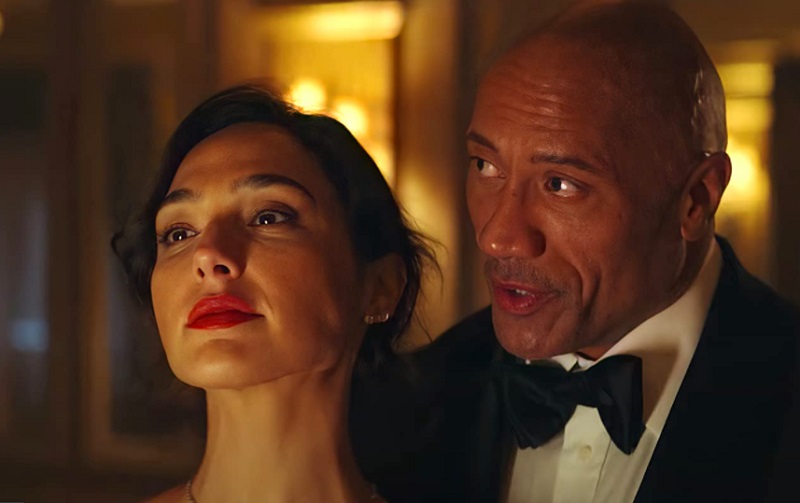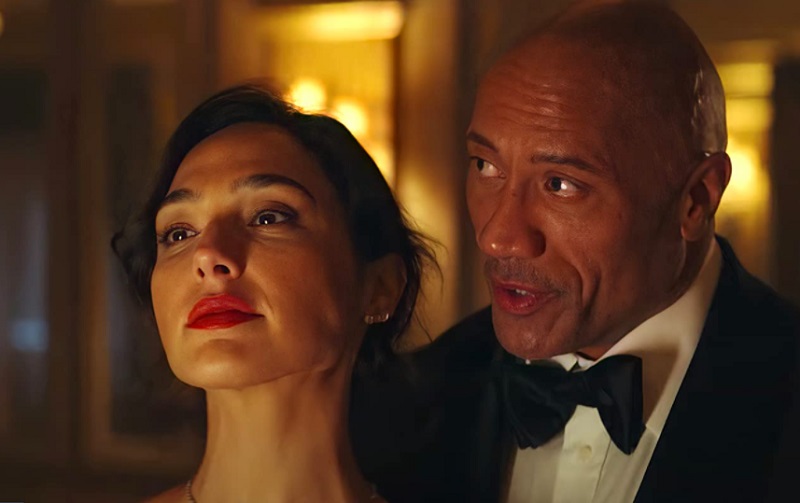 (Source: Netflix/Reproduction)Fonte:  Netflix
The script is also full of little jokes and good insights, which include questions that the audience itself might think at times. The ending moves towards a plot twist that can be quite surprising to some people and predictable to others.
In this sense, Rawson Marshall Thurber is astute in knowing how to dose some expectations, deconstruct characters and create curiosity with everything he has in his hands. During its 110 minutes of screening, Red alert, will certainly amuse and engage all those who buy the narrative.