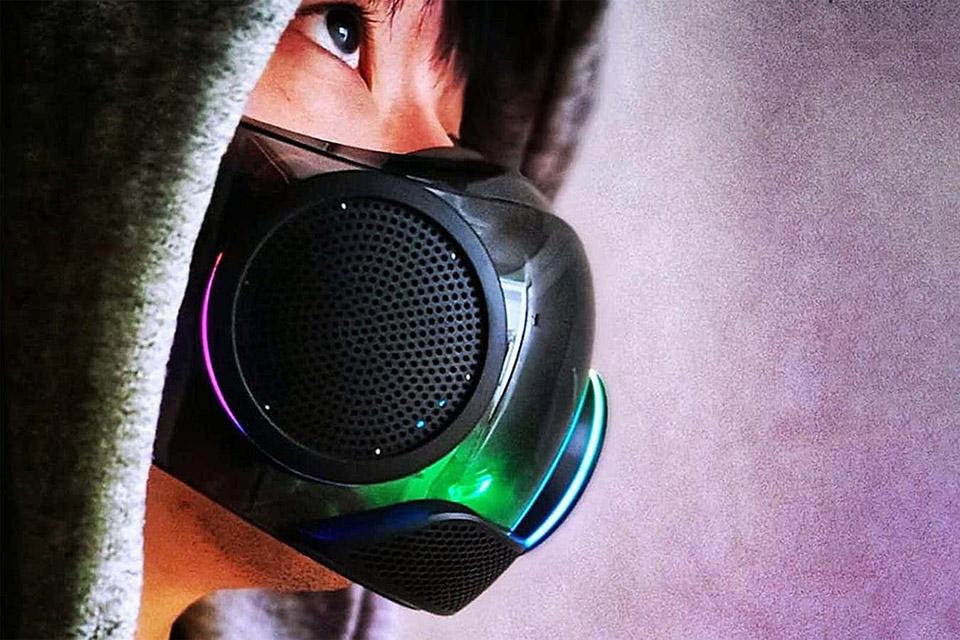 After successfully launching its futuristic Zephyr face mask, with a Cyperpunk look and auto sterilization in October 2021, Razer ended up giving the product some negative publicity, admitting, after the Zephyr Pro launch at CES 2022, that the mask did not has official certification of protection against viruses or bacteria. That is, although it costs US$ 100 (R$ 560), it is not a mask in the N95 standard and, because of that, it has no guaranteed efficiency of protection against covid-19.
It's not like Razer has suddenly decided to better explain their product. All previous product advertisements made explicit mention of the N95 mask standard (which filters 95% of s particles down to 0.3µ) to describe the "effectiveness" of their replaceable filters. Referring to them in the new ads as "air-purifying filters," the company omits that the mask itself does not block the microparticles.
What does Razer say?
We've taken feedback and guidance from regulatory agencies to establish our testing protocols for the Razer Zephyr and Razer Zephyr Pro. Review the test results and learn more about how we've designed the wearable air purifier*: https://t.co/a64JBKiaOe pic.twitter.com/IunXhc4fkS

– R? WITH ? R (@Razer) January 8, 2022
Realizing the trouble it may have gotten itself into, mainly because the product is not certified by the regulatory agencies FDA and NIOSH, Razer published on Saturday (8) on its blog an article entitled "The science behind the Razer Zephyr", which shows the results of all the tests the mask passed, before it was released on the market. On Monday (10), the company updated the post, stating that the masks "are not N95 certified".
In the same publication, the company also describes the product as a wearable "air freshener". "The Razer Zephyr and Zephyr Pro are not medical devices, respirators, surgical masks or personal protective equipment (PPE) and should not be used in medical or clinical settings," the company said.
accusations of fraud
according to The Verge, Razer only deleted all references to alleged "N95 grade filters" from recently announced Zephyr product descriptions after YouTuber Naomi Wu posted a teardown of Zephyr in November 2021, and accused the promotion maker of a "fraudulent product".
??@Razer has contacted me and told me they plan to remove N95 marketing from the Zephyr website.
Sorry but no- it's past that.
Media outlets have labeled it an N95 mask, immune-compromised individuals and healthcare workers all over social media are calling it an N95 mask.
1/9 https://t.co/hUJLvIAuQ5
— Naomi Wu ???? (@RealSexyCyborg) January 10, 2022
Razer Positioning
In a statement sent to the TecMundo, Razer Brasil officially commented on the case. Check out the company's position on the controversy.
"Razer clarifies that while the filters used in the Razer Zephyr Smart Air Purifying Mask are tested at 95% Particle Filtration Efficiency (PFE) and 99% Bacterial Filtration Efficiency (BFE), as shown by the website and product documentation, the wearable device itself is not medical equipment and is not certified as an N95 mask."
"To avoid any confusion, we are removing all references to the "N95 Level Filter" from our marketing material. We will also soon be contacting customers directly with any queries. Customers with other questions about the smart mask Razer Zephyr Air Purifier can contact our customer service via rzr.to/suporte."