The PlayStation 5 is very powerful hardware and packed with interesting tools, but if you're looking to install a new SSD in your PS5, you might be intimidated by the relative complexity of the process. With that in mind, we prepared this guide with everything you need to do to install your device without any problems, increasing your available disk space.
As you may already know, the M.2 SSD is a high speed solid state drive that can be used both in PS5 with disc drive and PS5 Digital Edition as normal. Once installed, it allows you to move your files freely between the console, a connected USB device and your M.2 SSD, which needs to meet some compatibility requirements, so pay close attention!
The M.2 SSD to be used in the video game must have between 250 GB and 4 TB of storage capacity, PCI-Express Gen4x4 interface compatible with M.2 NVMe SSD (Key M), sequential reading with at least 5,500 MB/s, Socket 3 (M key) and size 2230, 2242, 2260, 2280 or 22110.
For convenience when installing, both Sony and basic common sense recommend that you are in a well-lit location or use a small flashlight, in addition to having a #1 Phillips screwdriver or a cross-head screwdriver to make your installation easier. work with the screws. All ready? So let's start!
Installing your SSD step by step
The first thing you need to do is touch a properly grounded metal object in order to get rid of the static electricity that is building up in your body. Otherwise, you might accidentally ruin your SSD or video game during operation. The console also needs to be properly updated with the latest firmware, so be sure to check this before starting;
With your PlayStation 5 completely turned off, unplug all cables from the wall outlet and the player, unplug any devices connected to it, and then place the player on a flat surface, with the PS5 logo facing down and the power button facing down. away from you. If you have just played, wait a few minutes for the device to cool to room temperature before proceeding;
Hold the edge in the lower right corner firmly and, with your other hand, hold the edge in the upper left corner of the lid, lifting it very carefully. Make a sliding motion with your thumb, which should be enough to make the lid lift and reveal an elongated rectangular inlet secured with a screw, as marked in gray in the image below;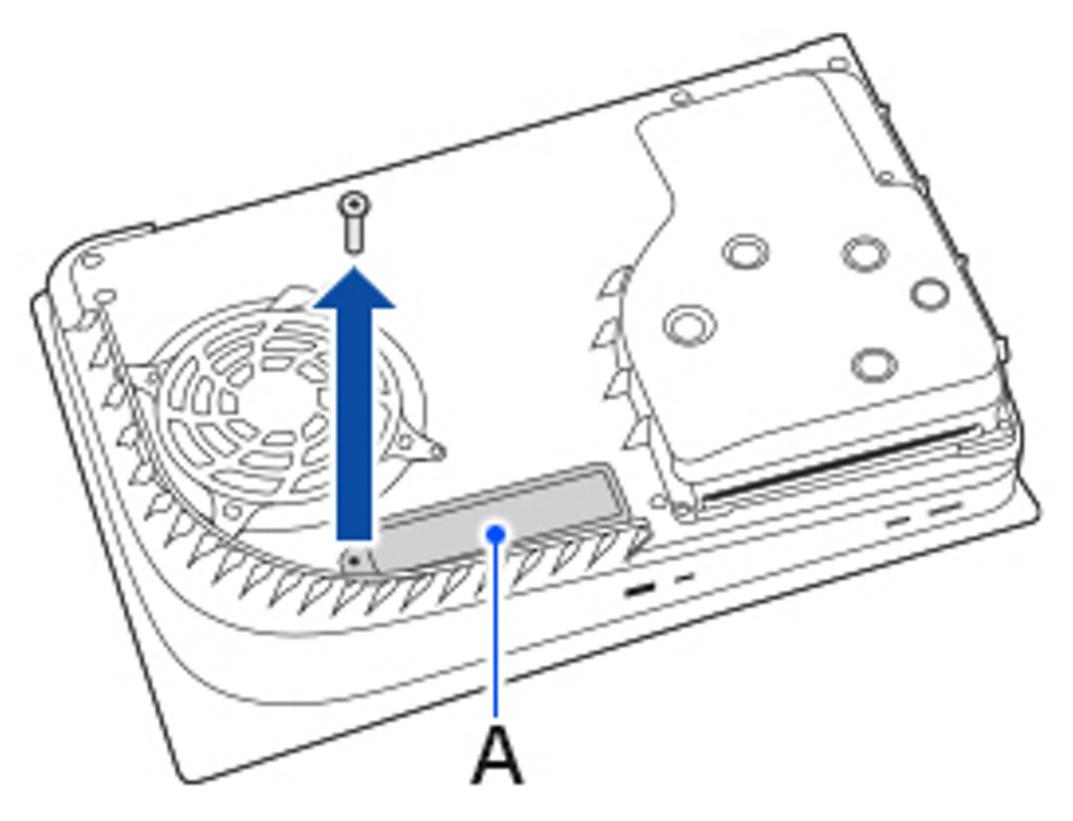 Remove screw A to access the location where you can install your SSDSource: PlayStation
Still following the image, start by removing the screw on the compartment cover marked with the letter A in the drawing. Remove it to reveal a green area, and then take out one more screw, marked B in the drawing below. With that, move the spacer to the slot that corresponds to the M.2 SSD. Take your SSD and align it with the compartment, firmly inserting it from the top diagonal;
Once everything is in place, screw in your new SSD firmly and put the cover back in place, which should click confirming that everything is ok. Also replace the PS5 cover, connect the cables again and start your console normally;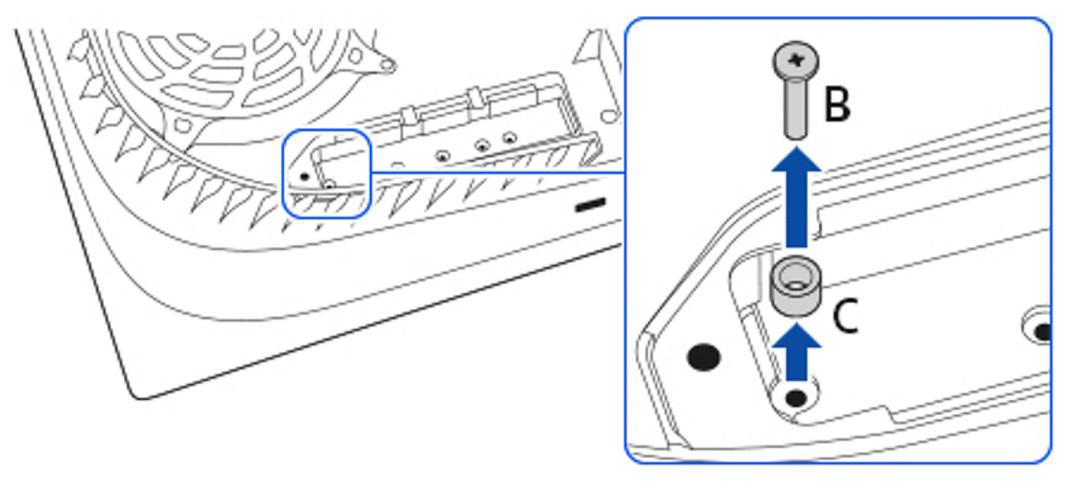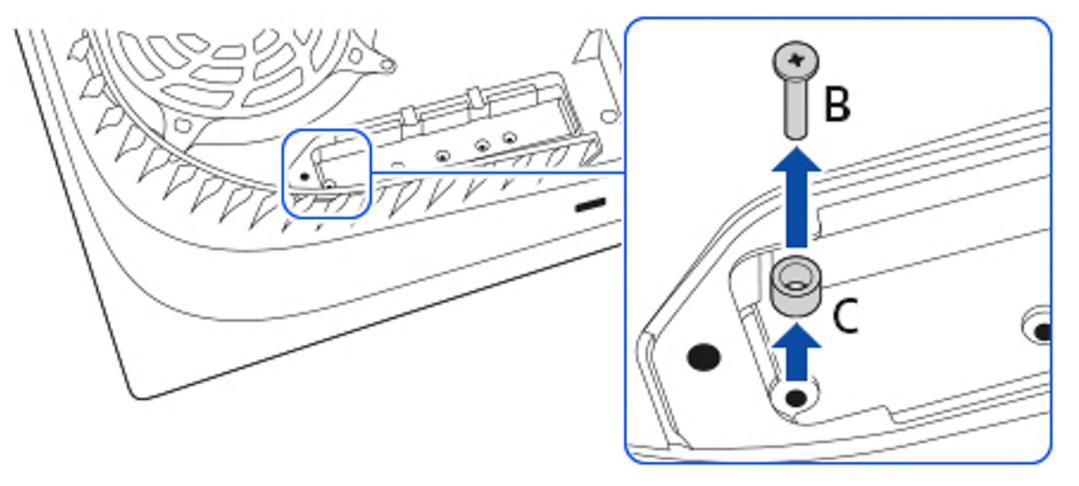 Use the #1 Phillips screwdriver to screw in your SSD with greater comfort and speedSource: PlayStation
Once the console restarts, follow the onscreen instructions to format your new SSD. It is important that the device is on at all times during this process so as not to damage the hardware or corrupt your data, so avoid doing this if there is any risk of power outage at the moment. And that's it, that's all!
Kingston Brasil also posted its own tutorial, as you can see in the player below, teaching how to install an SSD on your console, which can serve as even more reference material in case any questions persist after reading:
Despite being a somewhat intimidating process on first contact, you don't need any hardware maintenance experience to do it all yourself! Just have the right tools, patience, and carefully follow the tutorial in texts and videos to make your new SSD shine on PS5!