When you think of a person who is a tech professional in industries like IT or programming, what is the most common image in your head? It is quite possible that it is someone who is up-to-date, agile, knowledgeable about market news, ready to take on career challenges… and young.
But the market for technology professionals inside and outside Brazil is far from being restricted to this profile. There is a group very present in the sector over 50 years old, which faces as many challenges and obstacles as those who are at the beginning of their careers — still facing looks of distrust, lack of opportunities and even prejudice on the part of those who are part of this booming industry.
Plenty of knowledge and experience
The generation of people over 50 years old who work in the technical sector is present in services such as telecommunications, retail, government systems and at the software or hardware level.
"There are two groups of people: those who wanted to 'put on their pajamas', who are few, because they cannot or do not want to work anymore, and those who have to continue working, whether due to financial or psychological need," he explained. managing director Latam, support services firm Rimini Street, Edenize Maron. In addition to the paths indicated, many professionals end up migrating to other sectors and adopting administrative positions in the same or in other companies.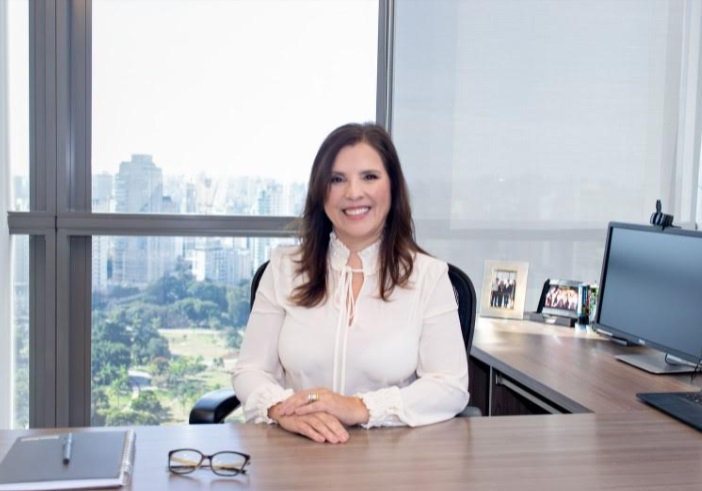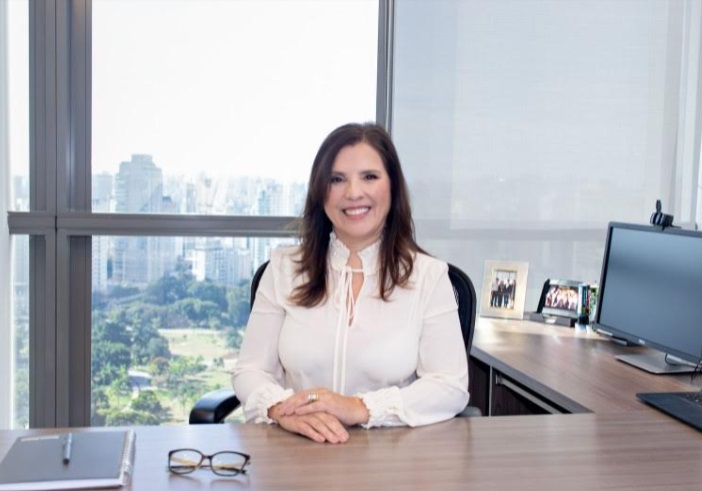 Maron noted that companies started to hire more mature professionals looking for certain characteristics.Source: Archive/Rimini Street
The result is a sector that faces a "juniorization", that is, an ever greater reduction in the average age and period of experience in the area. This means prioritizing hiring younger and younger people, whether because they like a specific profile that has one of the requirements in the age group, or for financial reasons, as professionals who are starting in the job market tend to accept lower wages .
Among the main qualities of these more experienced technical professionals, Maron cites their familiarity with systems that are still in use or that need to go through a transition period, but which are not as well known by younger people.
"The technology itself is nothing, it needs someone who knows how to use it. It is a combination of technical and life, process and business knowledge. There is a certain attachment to the systems established today, and modernization depends on these people", said the Executive when defending the existence of this segment in the market.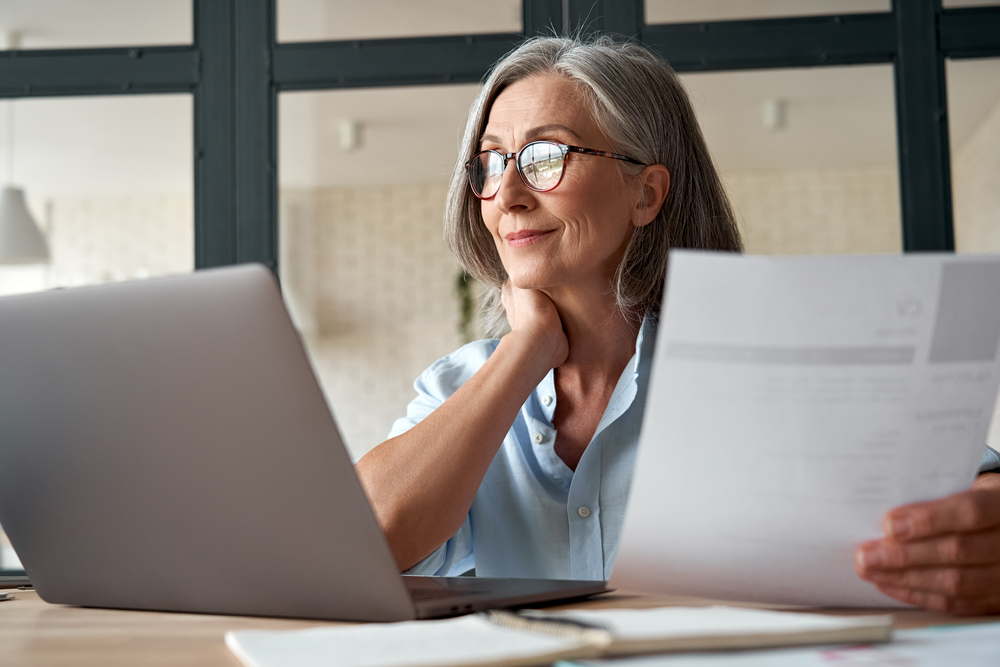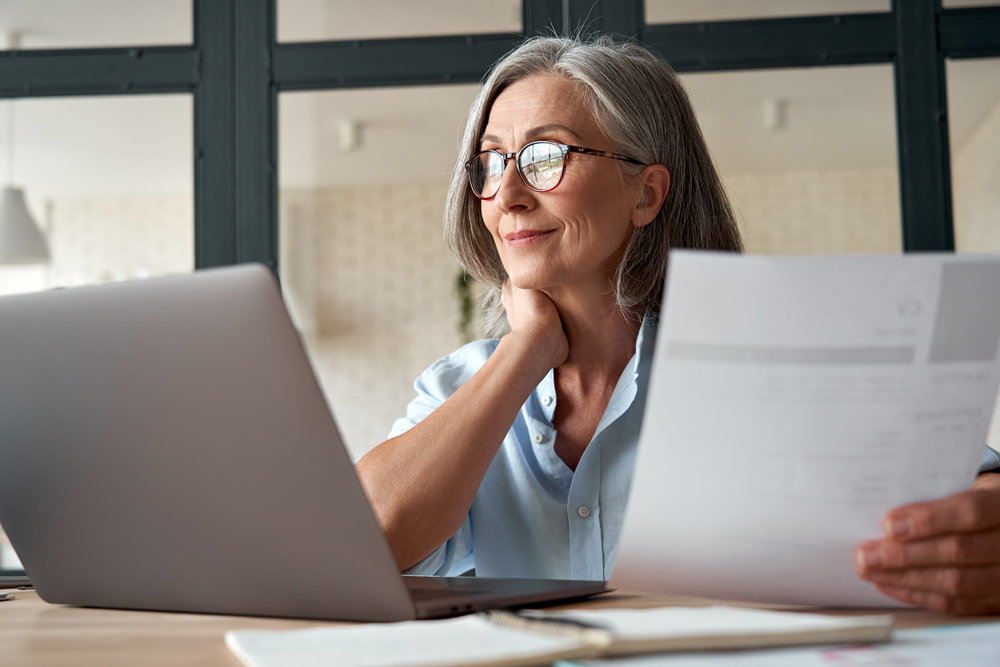 Even selection processes can tend to exclude more veteran candidates.Fonte:  Shutterstock
In other words, excluding more technical candidates just because of the older age can create problems that include the lack of collaborators who have a deep knowledge of more traditional systems that are still used in certain environments. "Today, this awareness that an eclectic group has to be placed in the teams is already a reality. It is not one person or another, it is one generation and another", explained the director.
"It's not one person or another, it's one generation and another."
According to 32nd Annual Survey of the Center for Applied Information Technology, Fundação Getúlio Vargas (FGVcia), which studied the Brazilian Information Technology (IT) market and its use in companies, the main corporate projects today involve both recent themes, such as artificial intelligence (AI) and internet of things (IoT), as well as those that require greater knowledge and experience in certain platforms, such as digital transformation and stages of migration and implementation.
Do you have space?
According to the survey Diversity of the ICT Sector 2020, of the Association of Information and Communication Technology (ICT) and Digital Technologies Companies (Brasscom), a third of professionals in technical functions in the ICT sector (software, services, industry and commerce) are between 18 and 24 years old, while less 5% are over 50 years old. This means that the age group is present, but it is proportionally small and has room to grow, even in the coming years.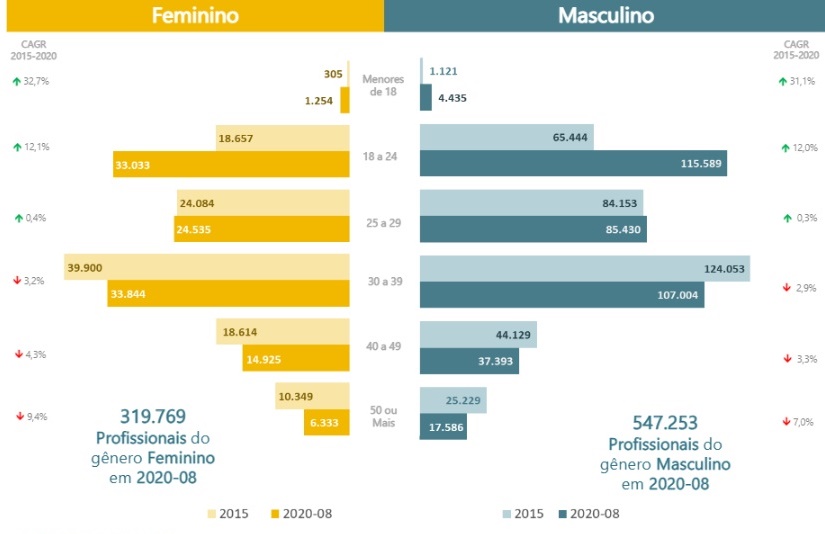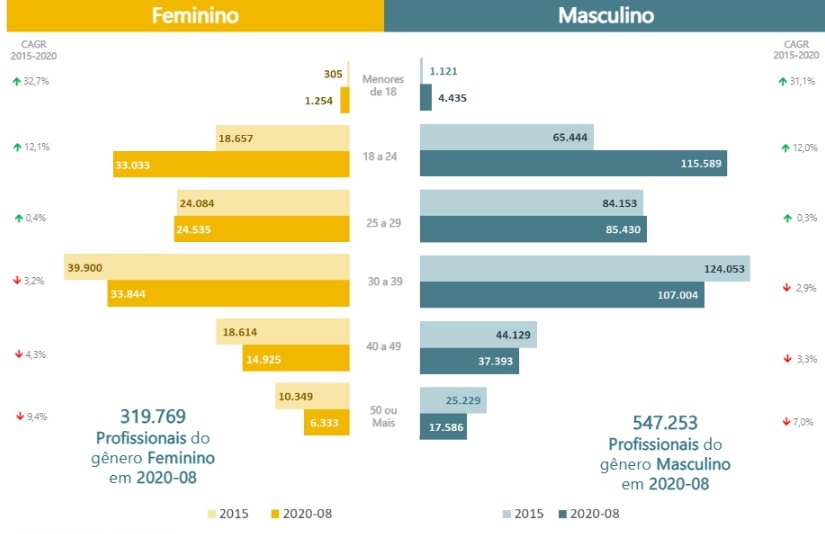 The age division of the ICT market in Brazil.Source: Brasscom
Brazil is a country with high demand in the sector, as the ICT area is expected to close 2021 with a growth of 7%, according to an IDC report. Despite the pandemic, there are many investments in the areas of security, AI, public cloud, modernization of management systems and customer experience.
"Technology professionals who are 50 years old or more are already part, by nature, of a generation of very capable people in general terms. Since the release of the technology market in Brazil, in the 1980s and 1990s, these professionals have lived The boom technology adoption because the country was extremely backward," explained Maron.
The aforementioned period was also marked by the reservation of the information technology market, when foreign brands had limited or even prohibited activities. This strengthened national manufacturers, but it did not use our country's full potential or labor.
In addition to experiencing the arrival of technologies, systems and processes in practically real time, this generation was part of the moment when specialized university education was intensified, with the creation or expansion of Computer Science courses and similar throughout the country.
Prejudice and other obstacles
It is not just the lack of employment in some sectors that drives professionals over 50 years old away from the technical area. The prejudice of hiring older people for jobs whose stereotype is formed is that of a young person even takes to a biased analysis of resumes, giving preference to younger workers.
The more experienced group is erroneously regarded as outdated, resistant to change and lacking modern knowledge — a view that has gradually been challenged in the industry, but which still persists.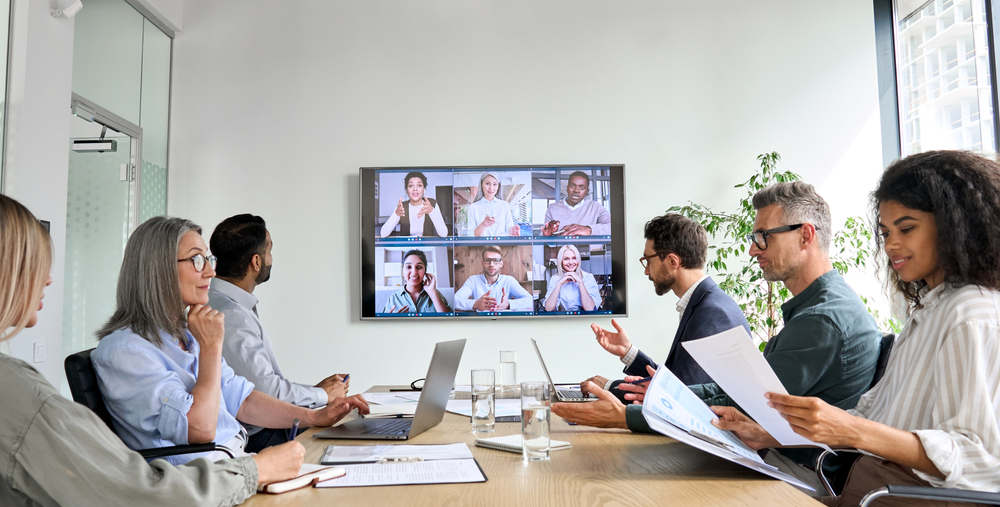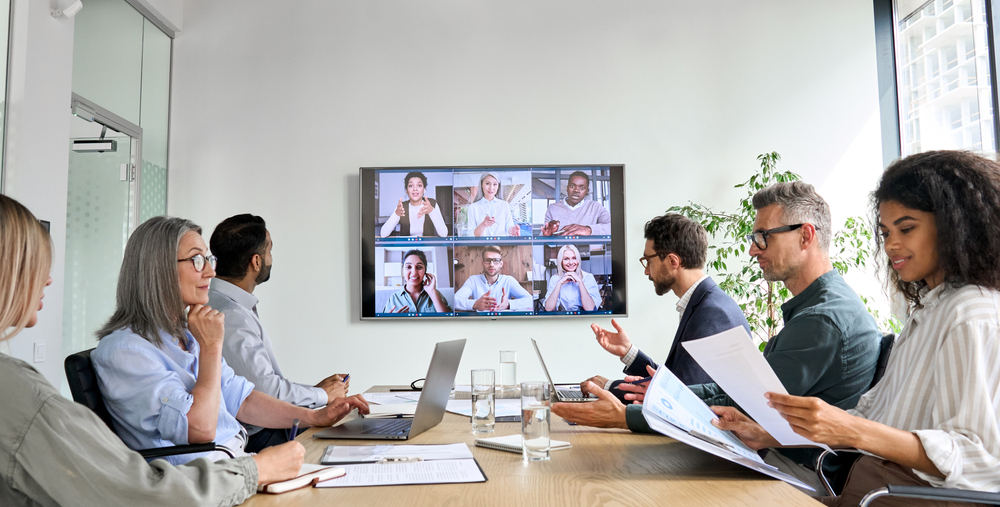 Merging professionals of different ages provides gains for a team.Fonte:  Shutterstock
For Maron, there is also the negative notion that this inclusion can be an almost informal job, in a position of little activity and not in the position that works directly with architectures, systems and equipment.
In fact, the process should be the opposite: more experienced professionals tend to ask for higher salaries, but this price can be offset by the baggage offered by the candidate. According to the director, companies like Rimini Street today do not deal with the subject as something delicate, considering that the presence of more mature professionals is a problem.
"The recommendation is this: pay well, pay what has to be paid, challenge the professional and place him in the group of younger generations, because what he has to add is incredible", she concluded.
How to look for professionals with more than 50 years in the market?
"The first step is to really talk to people […] When interviewing, posting a vacancy or defining hiring, don't take age into account."
"Looking for the best. If you want to hire a 50+ person, but you do a job description for a recent graduate, that doesn't motivate you. You're 50 years old, but you want to be challenged. That's what makes us have a project, makes us live".
"Give yourself value, look and don't present yourself as 'I'm at the end of my career'. You see people entering medical school at age 60, why can't we also capitalize on knowledge in Technology?"