After almost a year and a half of launch, the PlayStation 5 received another major software update bringing several improvements such as: mono audio for headphones, improvements in menus and cards, among others.
But in this article we are going to focus on the much-requested and, at the same time, unexpected addition of a screen reader for the console menus in Portuguese. This functionality brings the possibility of turning on a synthesizer that reads the menu options aloud, something that is very useful for people who have different types of visual and cognitive impairment, in addition to bringing more autonomy to people with disabilities within the platform.
This function has been available on Xbox in Portuguese for a long time and existed on PS4 as well, but only in English (and to be activated it was necessary to change the language of the console). This created a great dilemma for PCD gamers in Brazil, as there are games that define their language from the language of the video game, thus making it impossible for the user to enjoy dubbing in Portuguese, which is also considered an accessibility option within the games. In other words, it was usually necessary to choose between using the screen reader in English or playing dubbed in Portuguese.
Remembering that this does not apply to all games, as there are titles that allow you to change the language within the game.
Well, that dilemma is over, because now all players who need this function can enjoy the screen reader in the good old Tupiniquim language! I emphasize to readers that this loudspeaker only works in PS5 menus, not within games (in-game readers need to be implemented by developers).
How to enable Text to Speech on PS5?
To start this function is very simple, just enter your PS5 Settings, go to Accessibility and navigate to the Screen Reader option.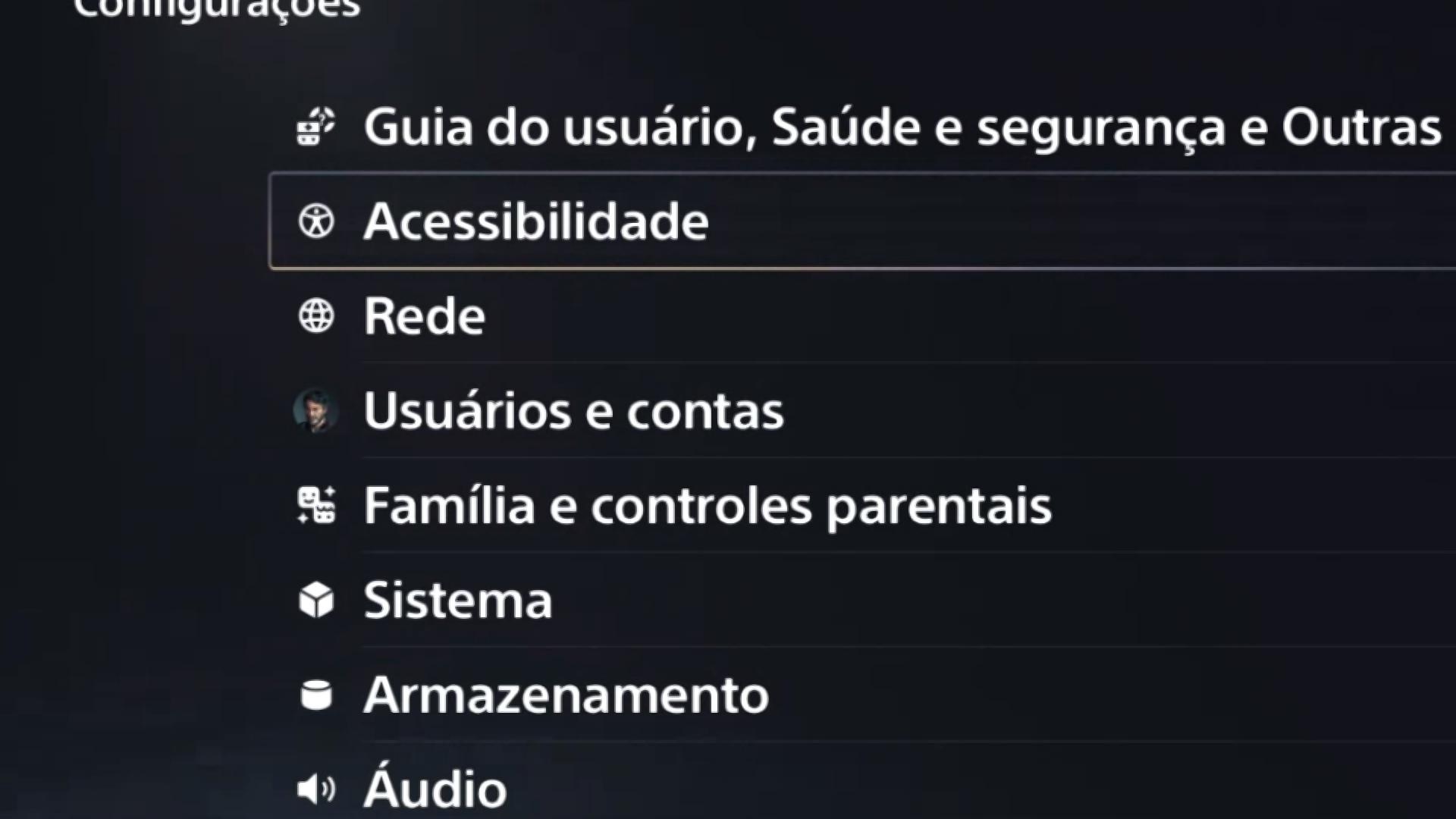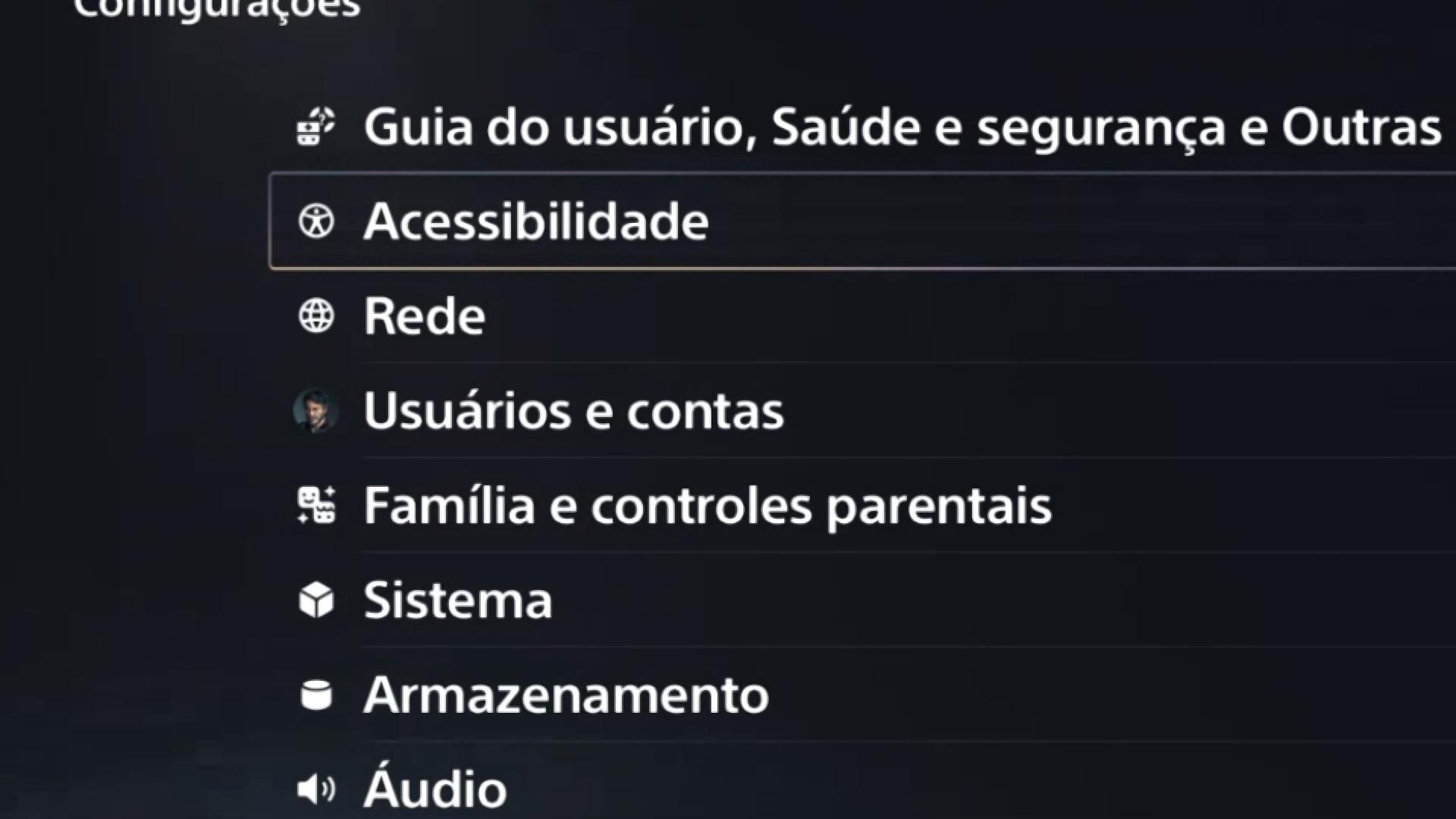 Image Description: A list of options within the Playstation 5 menus, with the accessibility option selected.Source: Capture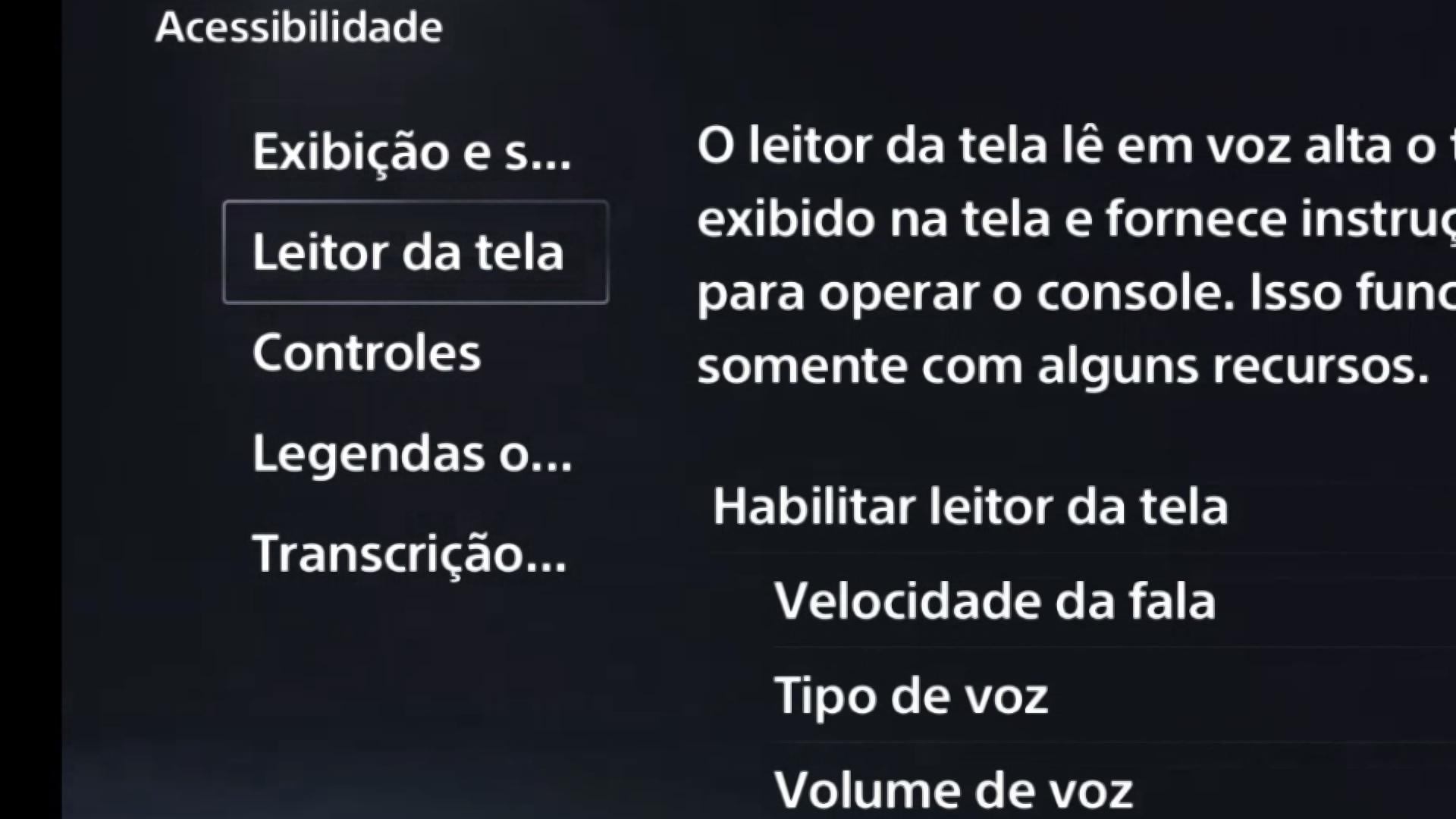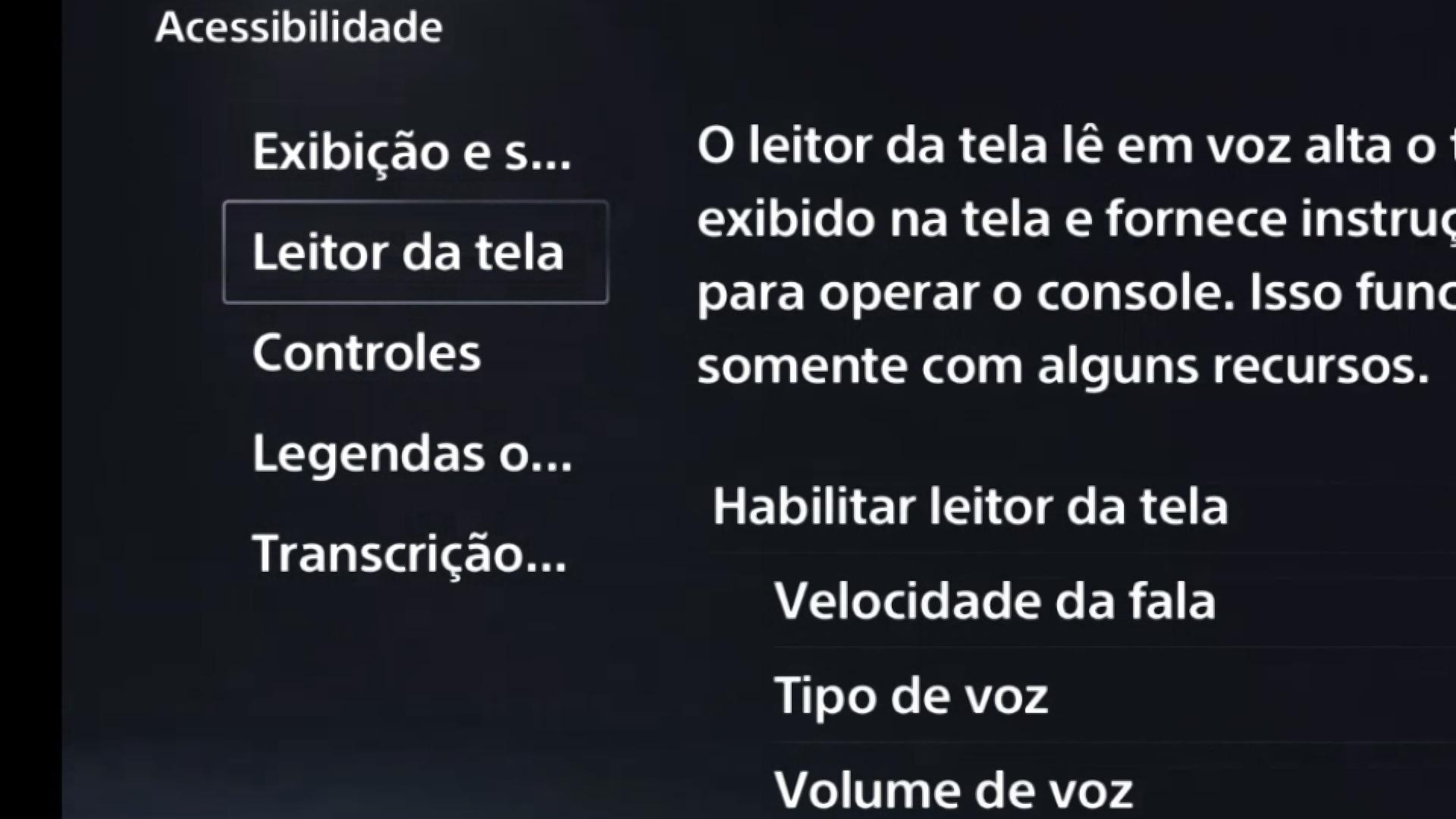 Image description: Playstation 5 menus with Screen Reader option selectedSource: Capture
Within the reader area, it is possible to change certain settings such as: speed, volume, and voice type, among others.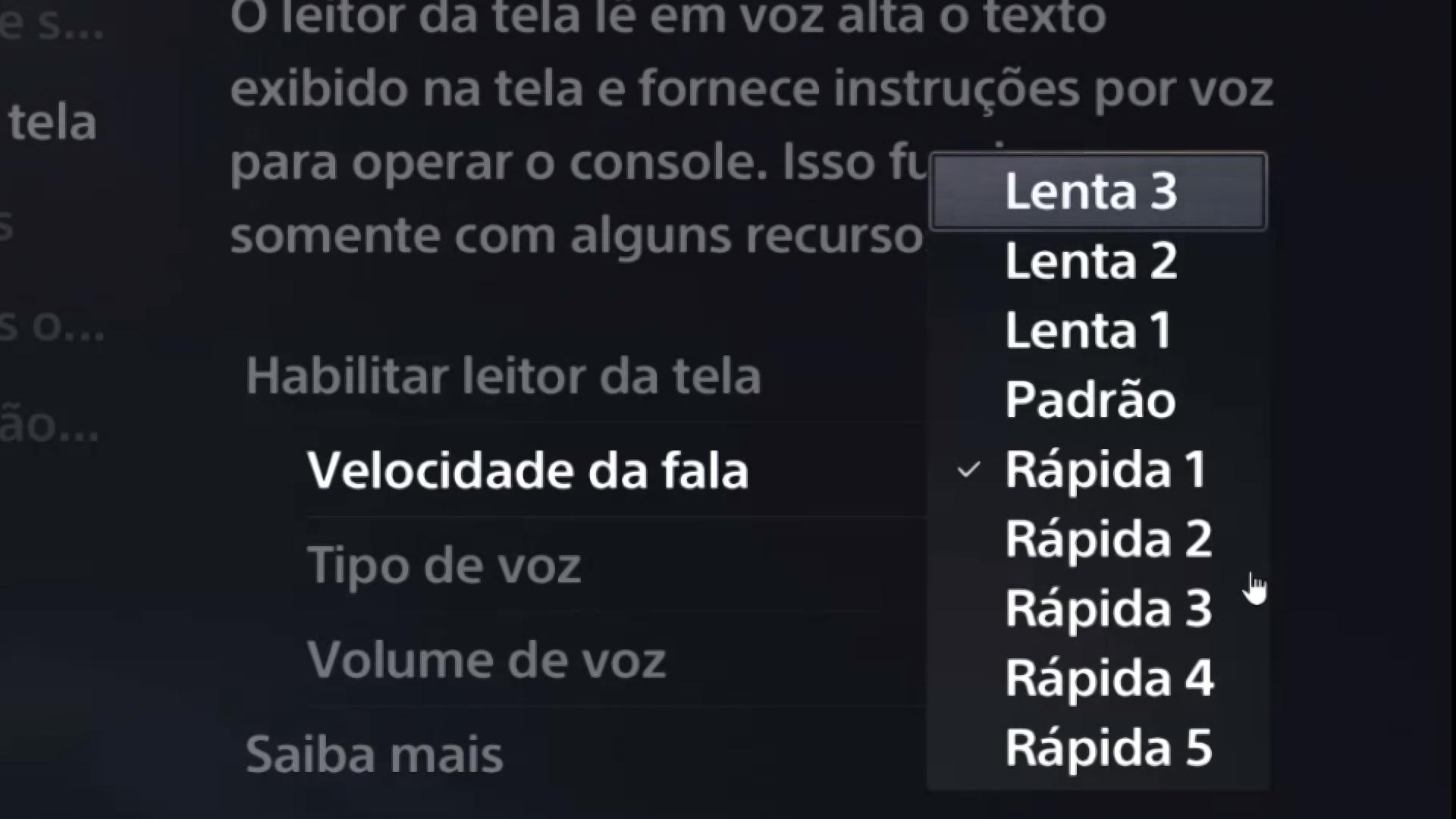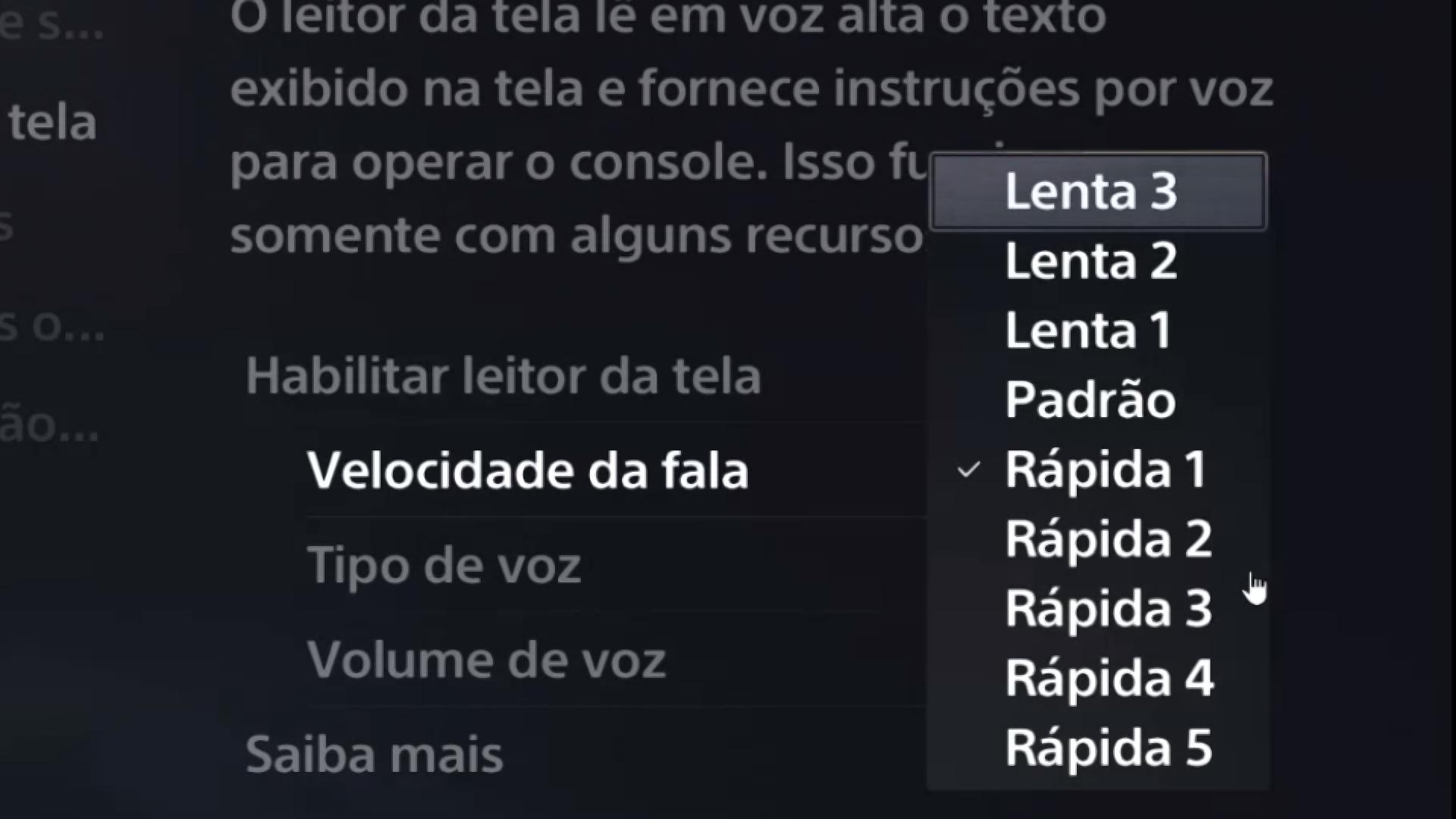 Image description: PS5 menus with screen reader speed optionsSource: Capture
Main Screen Reader Functions
In general, the text-to-speech system works in all areas of the PlayStation 5 menus, reading what games are installed, your library, friends, achievements and even works on the Playstation Store reading game prices and making game purchases more autonomous for those who need it.
There are some caveats, as it is still a new system and certain areas need to be refined, such as: the wish list inside the console store that is not read by the system and inside the friends menu that, when some name of user is read, the reader identifies the letter "AM" of the word "friends" and thinks it is some kind of American time, because in Uncle Sam's Earth time system the hours are defined by AM for day and PM for night, something which confuses the system in this isolated situation.
Content Creation
It's not today that we know on consoles today it's possible to make videos and lives. Within this context, the text-to-speech converter brings the possibility of reading comments in live broadcasts made on the console, something that helps a lot because content creators who have some kind of visual impairment can now listen to the live chat directly from the console and do not need to stop the game to check what is being said.
Conclusion
In general, the use of the tool is extremely satisfactory and finally Brazilian PCD players can enjoy it in their native language. This only shows the current commitment of companies to reach an audience that needs some kind of accessibility. For me, the big downside is that the reader is only available on PlayStation 5 in Portuguese (and in Brazil we have a large number of people who have not migrated to the current generation of consoles, both because of cost and because of unavailability in stores) . I think this read-aloud function could be implemented on PS4 so that more people have access to this accessibility alternative.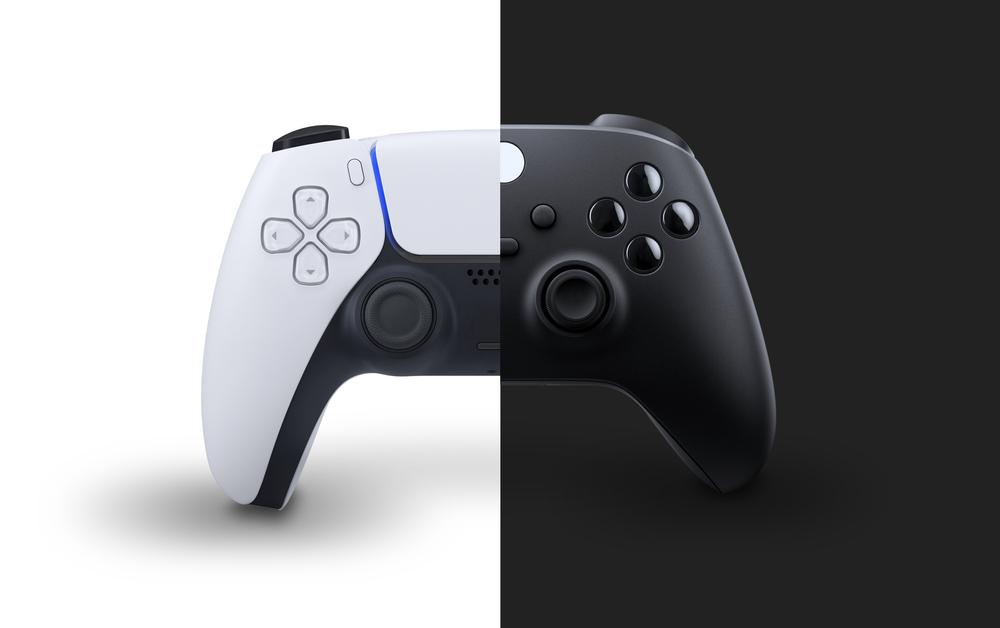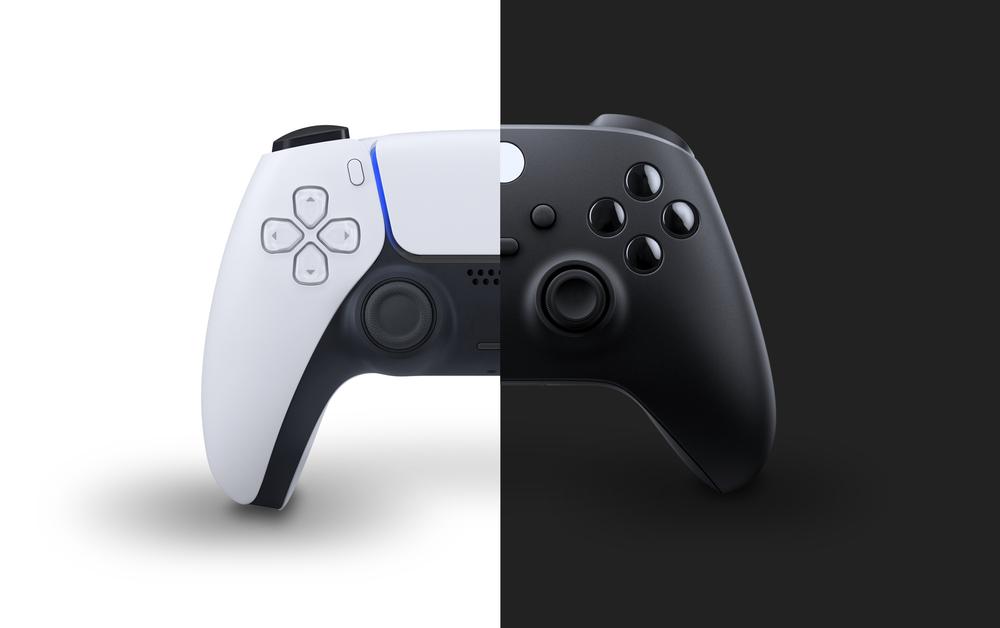 Image Description: ControlsFonte:  Shutterstock
Personally, I have really liked the attitude of most large companies in terms of accessibility, Sony and Microsoft are to be congratulated for the functions implemented in their respective consoles and the future looks bright for this aspect of the industry, as we see more and more developments like this in games every day .
Editor's Note
This article was written with the help of Rodrigo Menfer from Access Restricted, a site that analyzes games and movies dealing with their accessibility.