the fans of Peaky Blinders are already looking forward to the premiere of the 6th season of the series on Netflix. And despite the latest rumors, fueled mainly by actor Joe Cole, about the release happening in the next few months, so far, the producers have not announced the official date to the public.
Even so, the new episodes should reach viewers soon. For this reason, we list some of the most important moments of the 5th season of Peaky Blinders so you don't miss any details about what's to come.
Check out!
10. The distrust between Tommy and Michael
(BBC/Netflix/Playback)Fonte:  BBC/Netflix
During Season 5, Michael (Finn Cole) stood out in a very interesting way. However, some questions about the character caused great distrust in Tommy (Cillian Murphy), given that Michael was forging alliances with people who wanted the leader of the Peaky Blinders dead.
The confrontation between them was inevitable and Michael claimed he knew nothing about Tommy's enemies.
9. Finn is accepted by Tommy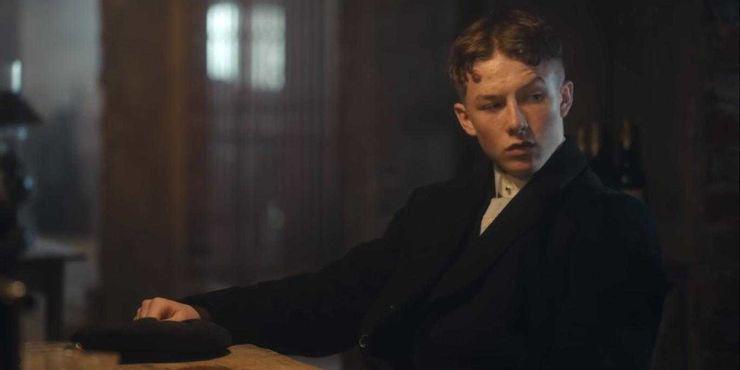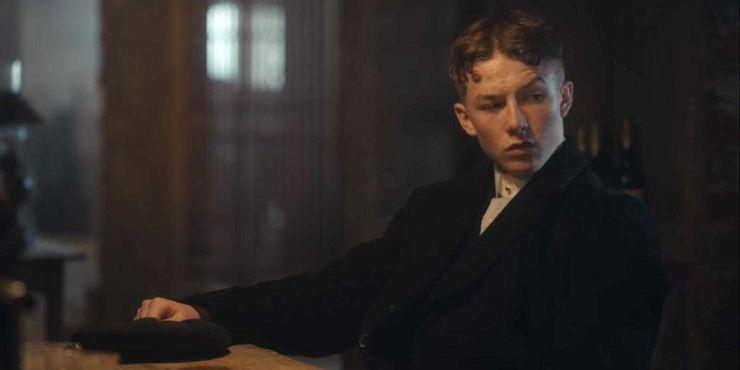 (BBC/Netflix/Playback)Fonte:  BBC/Netflix
Tommy finally let Finn Shelby (Harry Kirton) into the family business. But that left the boy in serious trouble, especially when it came to his own safety.
In the gang, the character even accidentally revealed all of Tommy's plans for a spy. Finn was also shot and kidnapped by a mysterious man.
8. Os Billy Boys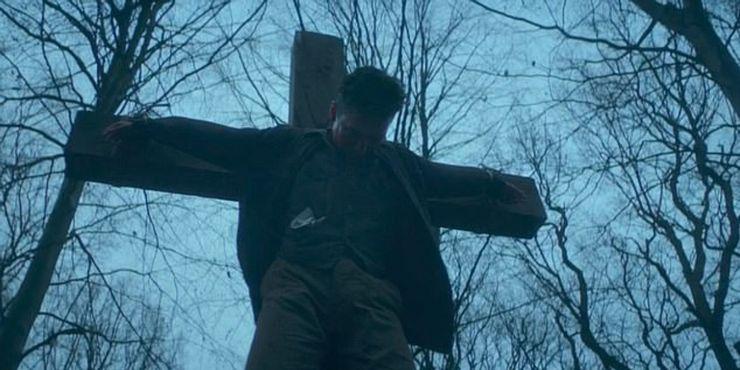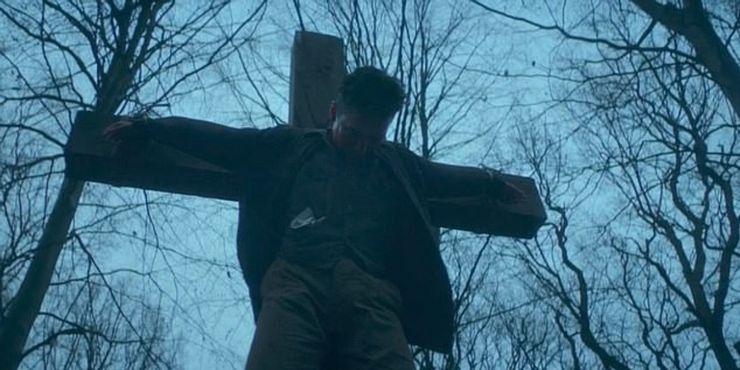 (BBC/Netflix/Playback)Fonte:  BBC/Netflix
The Scottish gang known as the Billy Boys also emerged at some pivotal moments in Season 5 of Peaky Blinders. To demonstrate their sovereignty, they murder the son of Aberama Gold (Aidan Gillen).
Despite this fact, Tommy needs to complete some business before he can get his revenge and promises Aberama that Jimmy McCavern (Brian Gleeson), the leader of the gang, will be killed when the time comes.
7. Linda and Arthur's conflicts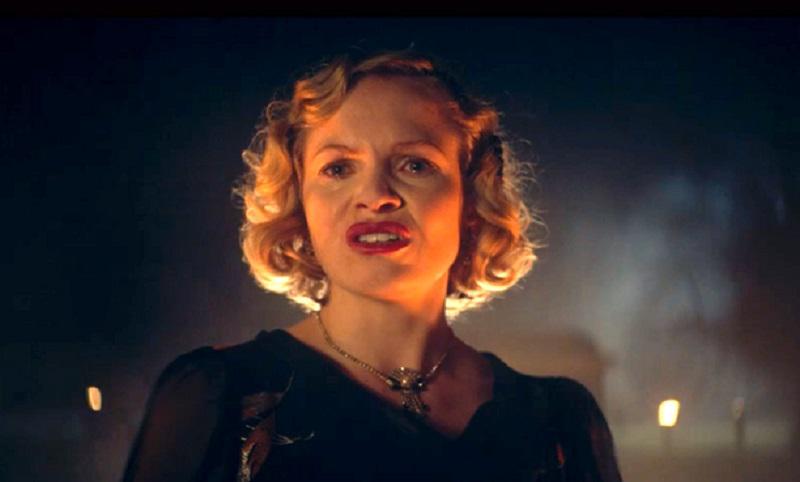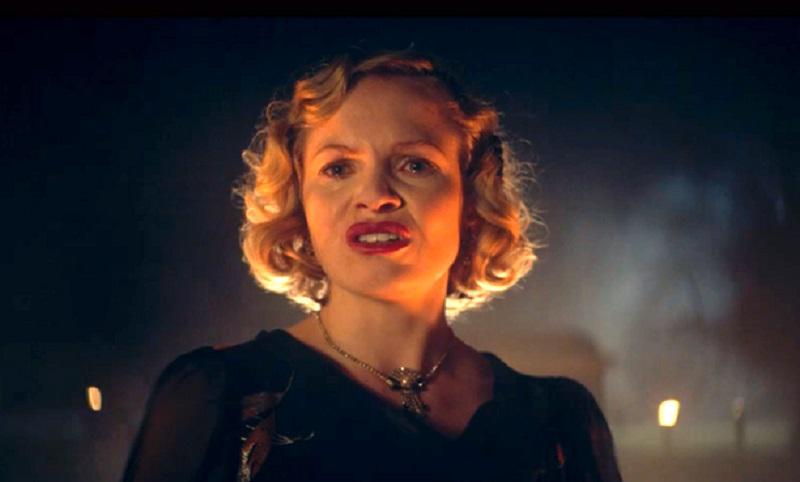 (BBC/Netflix/Playback)Fonte:  BBC/Netflix
Linda (Kate Phillips) and Arthur (Paul Anderson)'s marriage was in crisis for much of the series. In later episodes, the former met another man and went on to date him. But Arthur finds out and beats up his wife's hypothetical lover without any remorse.
Angry, she pulls a gun on Arthur at Tommy's party, but Polly (Helen McCrory) prevents her will by shooting at her.
6. Oswald Mosley's "inspired" speech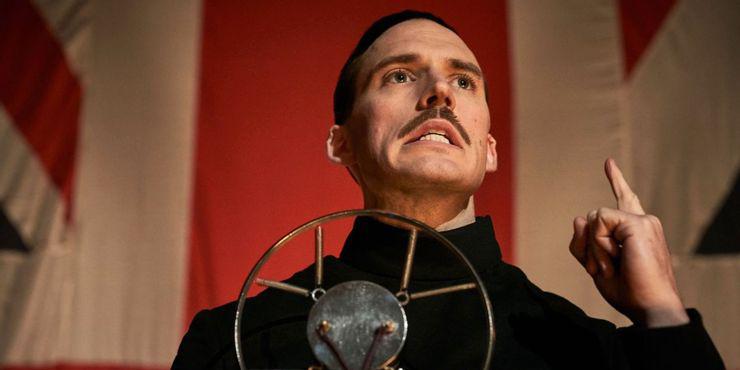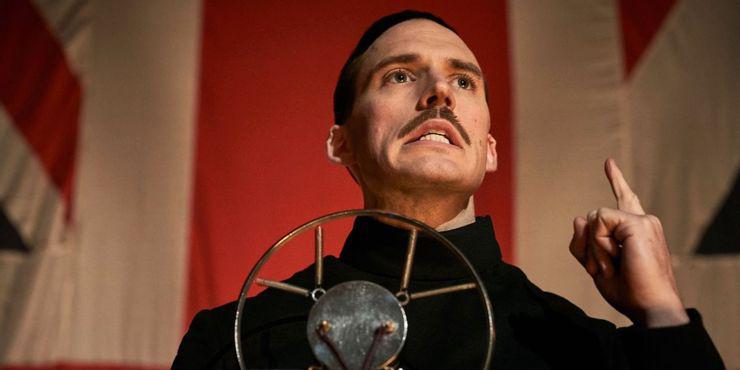 (BBC/Netflix/Playback)Fonte:  BBC/Netflix
All fans of the production know about the rivalry between Oswald Mosley (Sam Claflin) and Tommy Shelby. And during the party of his great enemy, Mosley gives an "inspired" speech about his new political party: the British Union of Fascists.
Later, Tommy meets with Winston Churchill (Neil Maskell), who asks the gang to take down Mosley using every tactic possible.
5. The stock market crash of 1929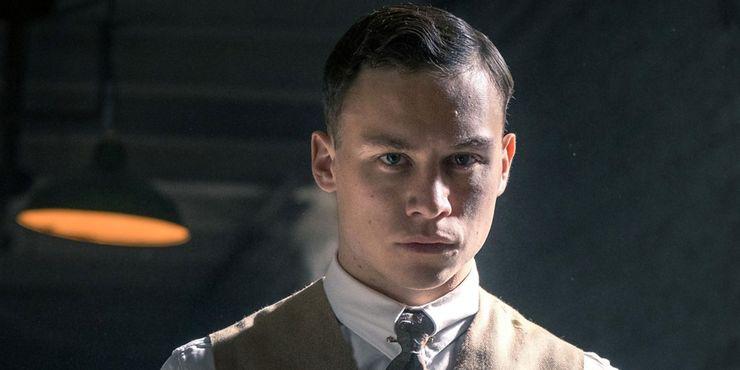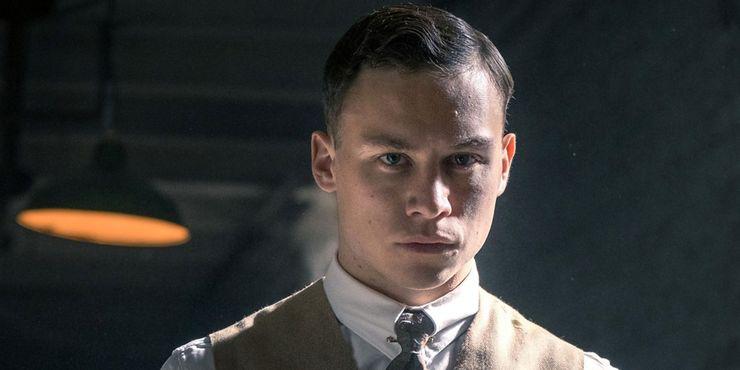 (BBC/Netflix/Playback)Fonte:  BBC/Netflix
A very important event in the history of the United States refers to what became popularly known as the Great Depression. Early on in Season 5, Michael is in Detroit and seems worried about what's going on with the stock market.
Upon returning to Birmingham, reuniting with Aunt Polly and Tommy, the latter ensures that the family has secondary sources of income by doing certain jobs for a government official.
4. Tommy's sanity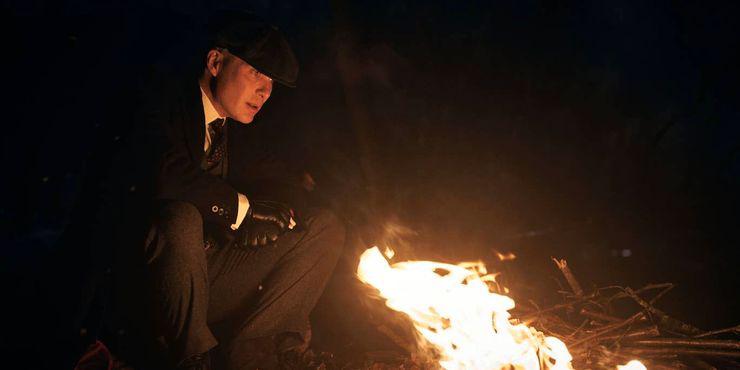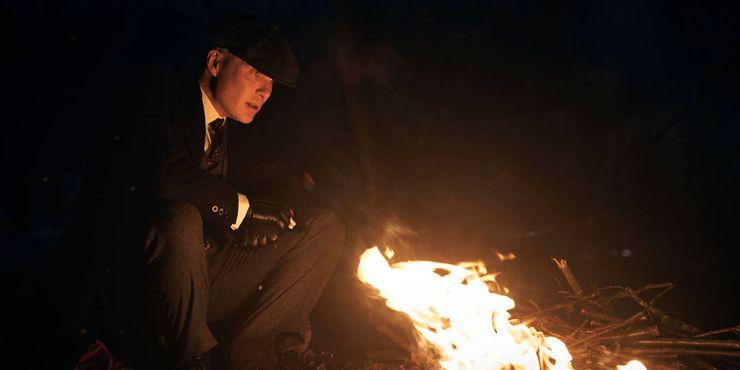 (BBC/Netflix/Playback)Fonte:  BBC/Netflix
The most recent episodes of the series explored a very curious fact wrapped in the figure of Tommy Shelby. It's about the control that the character would have over his own sanity, given that he starts to have some dreams and even visions about Grace (Annabelle Wallis), his late wife, that sound very worrying. These moments of madness even occur when he is sober.
3. Polly was threatened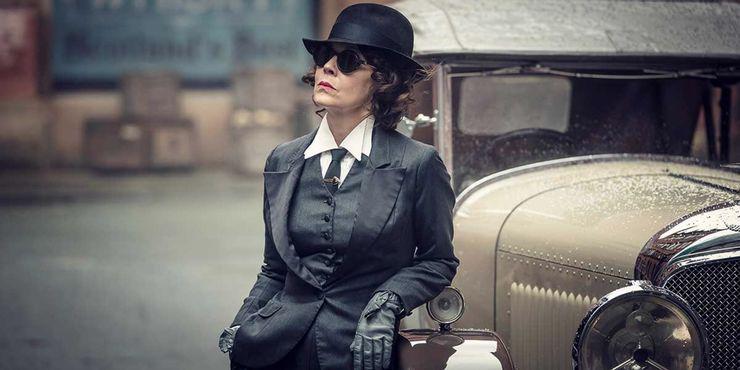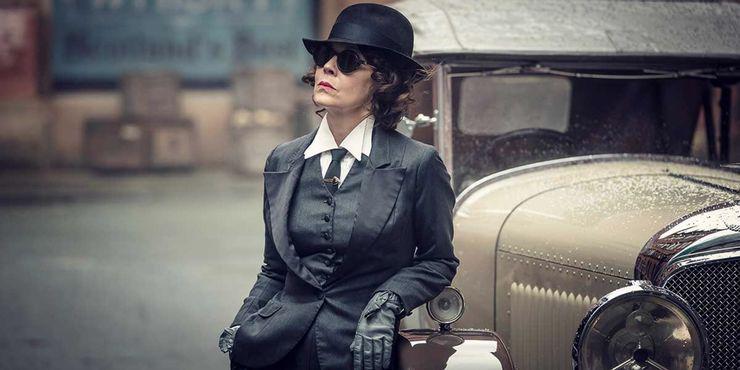 (BBC/Netflix/Playback)Fonte:  BBC/Netflix
At a certain point in the narrative, Aunt Polly finds herself torn between Tommy and Michael, as she would have to choose between supporting her son or nephew. Even though Tommy is always at the top of her priorities, she doesn't know what to do.
With the conflict established, Tommy threatens her in an unexpected way, which makes her resign from Shelby Company Limited.
2. The plan that went wrong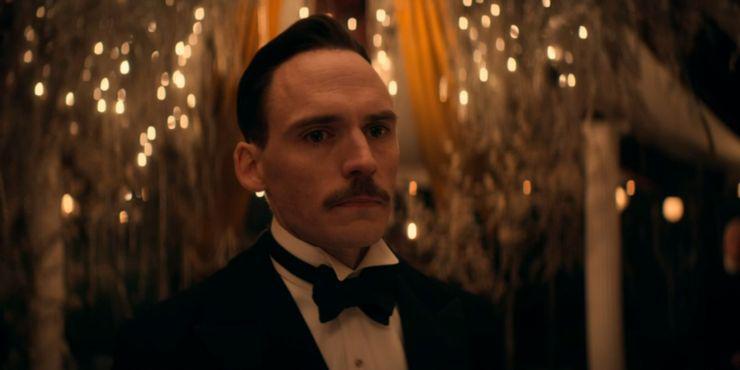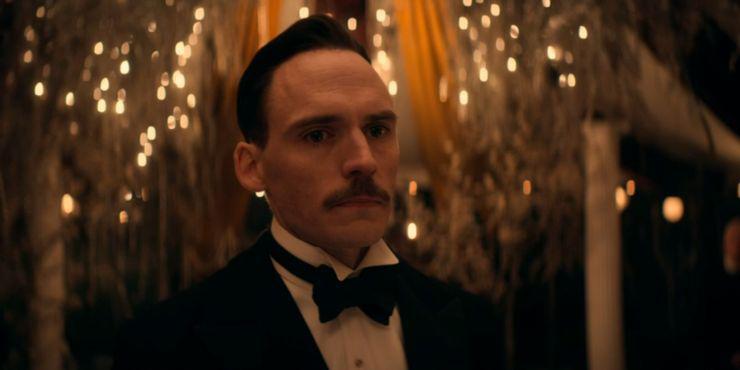 (BBC/Netflix/Playback)Fonte:  BBC/Netflix
Tommy planned Mosley's death down to the last detail. But everything went wrong, as the sniper hired by him ended up being shot just seconds before shooting the Shelby's enemy.
Alongside this conflict, Aberama's revenge plan also goes awry and he is murdered before he even gets to McCavern.
After all these facts, Tommy nearly kills himself by hallucinating, believing he will never defeat his enemy.
1. Alfie Solomons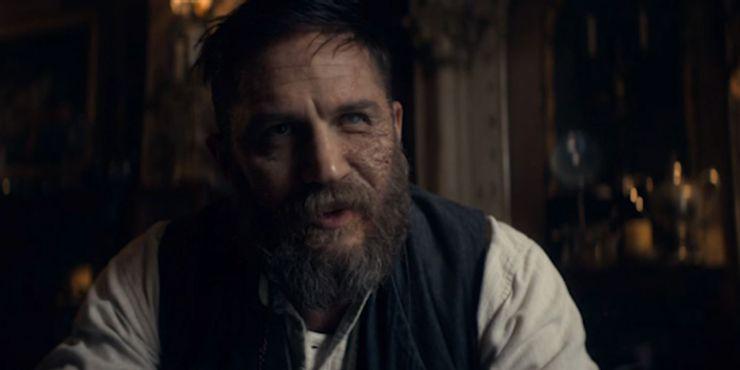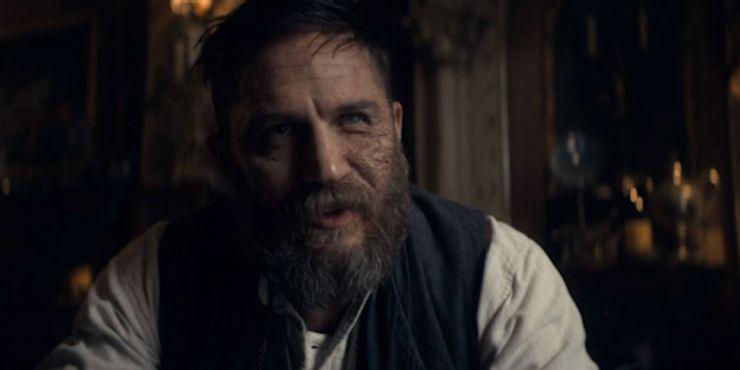 (BBC/Netflix/Playback)Fonte:  BBC/Netflix
To close the list, there is the return of Alfie Solomons (Tom Hardy), who although he was presumed dead in season 4, managed to survive even with major sequels.
When Tommy finds out he's alive, he turns to him for help in the plan in which he would try to assassinate Mosley. After some conversation, Alfie agrees to give some of his men to Tommy.
Looking forward to the season 6 premiere?