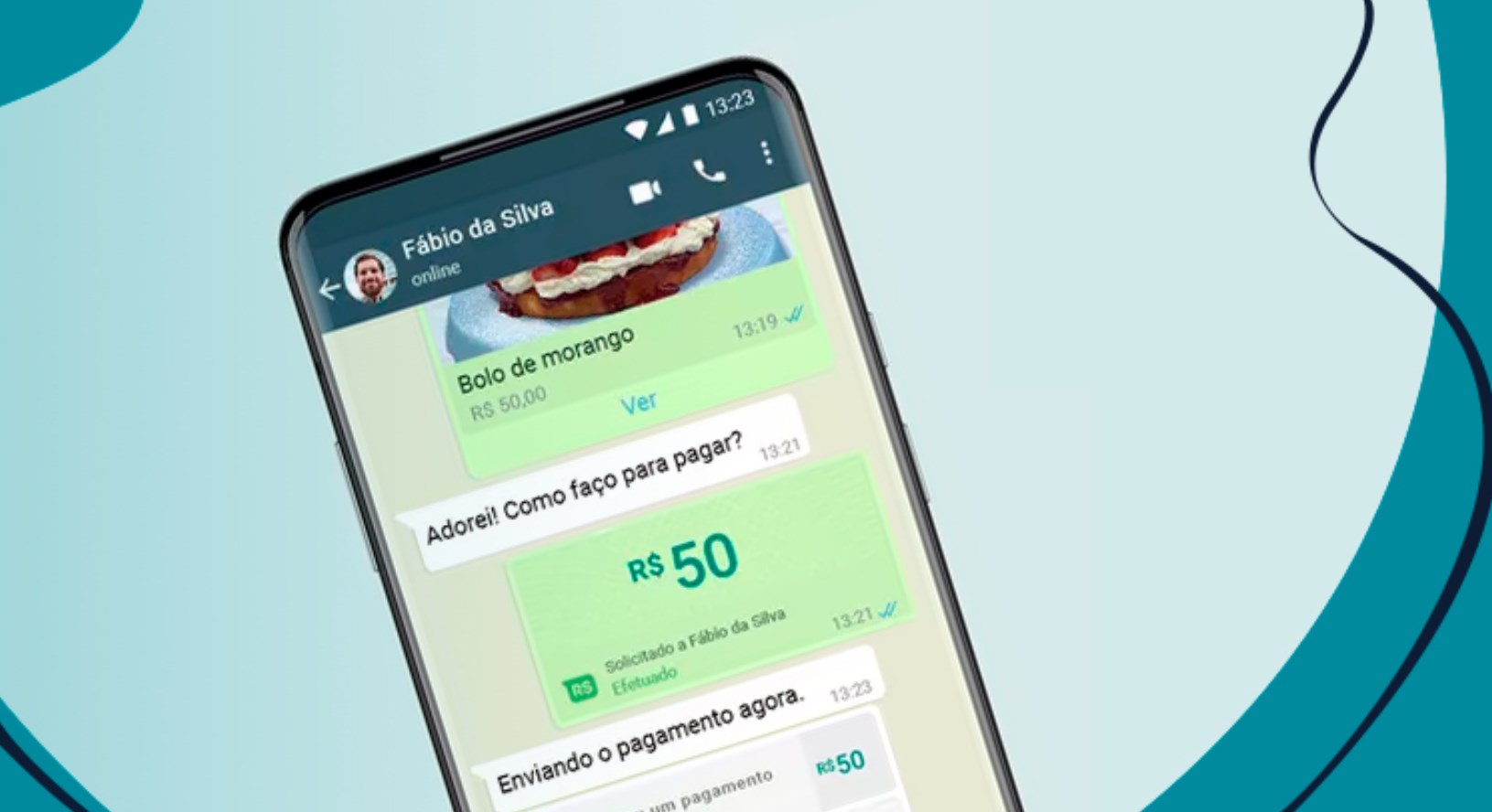 Forbidden or allowed, the fact is that payments via WhatsApp have been giving a lot to talk about. But, assuming that the ability to make payments through the app is made available again, would you use it?
If your concern is security, let's talk a little bit about it.
The idea of ​​payments via app may seem strange in a country where the transfer service (TED) offered by banks – especially digital ones – is relatively fast, and even free in many cases.
The banking system in the United States is old-fashioned and therefore slow and expensive
However, this is not true worldwide. The banking system in the United States is outdated and, as a result, slow and expensive. Therefore, money transfer applications are extremely popular in the land of Uncle Sam. PayPal's Venmo app is king in the land of money transfer apps in the U.S., with more than 52 million users who handled more than $ 102 billion in 2019.
So, we know that the idea of ​​payment via app already exists and, in itself, is safe. The two biggest points of concern revolve around WhatsApp being already a constant target of coup attempts and the fact that the owner of WhatsApp is Mark Zuckerberg's giant Facebook. Let's talk a little bit about each of these points.
Will Facebook take care of your privacy?
We will have to take extra care with any suspicious activity around WhatsApp if it ends up returning to the digital payments business. The first step I recommend is to enable two-step authentication (2FA) in the application.
So, if there is any attempt to clone your account, you will be much more secure. However, this will not solve the biggest problem with this new form of payment: your family member or friend who has not activated 2FA and has had their account cloned or the stolen phone can leave you vulnerable. It has never been so quick and easy to fall into the trap of transferring money to a scammer if he can pass himself off as an acquaintance of yours.
The most controversial part, probably, is the fact that WhatsApp belongs to Facebook. If you set up the payment mechanism in your application, you may have noticed that the system actually uses Facebook Pay to work. And although free to use, just like Facebook itself, Facebook Pay's terms of use are exactly the same as the parent site: your data in exchange for a free service. Among the various data collected, Facebook collect "Information about each purchase or transaction" you make.
A matter of accepting the terms of use in exchange for using the free payment service. If you already use WhatsApp, in a way, you are already accepting this exchange.
It then becomes a matter of accepting the terms of use in exchange for using the payment service. It is worth remembering that more than 2.6 billion people use Facebook per month, considering this exchange of information per service. If you already use WhatsApp, in a way, you are already accepting this exchange.
Will adding the payment service change your opinion? Do you intend to use this functionality if it becomes available to everyone again? When do you intend to use it instead of doing a TED? Do you have suggestions for the next topic in our column? Comment there!
***
Raphael Bottino, new biweekly columnist for TecMundo, is a developer and technology enthusiast. He works as a solution architect at Trend Micro, one of the leading global companies in Information Security. In his spare time, when he is not cooking, he is learning new technologies or programming (yes, he programs for pleasure). "