Developer Grinding Gear Games announced today (14) some really cool new features for Path of Exile, your free to play action RPG, featuring the new expansion Path of Exile: Scourge!
As you leave Lioneye's Watch, a mysterious woman hands you the Blood Crucible and asks you to put it on her body. The monsters you defeat gradually fill you with blood to the point where it is activated and send you into a parallel reality, an alternate and apocalyptic version of Wraeclast.
A new and challenging reality
There, demons known as The Scourge, which gives the expansion its name, dominate the region. It is necessary to collect more and more blood to be able to stay connected to this reality, but the damage that enemies deal also increases every minute you are there. If the blood runs out, you are sent back to the normal world.
Of course, venturing into such a dangerous land also means the opportunity to obtain valuable new items. You'll be able to place an item of yours inside Blood Crucible and then absorb the corruption of the defeated demons, which will allow you to transform your item, which will gain two Scourged Modifiers: one of them will serve to grant a buff, while the other will apply a nerf.
It's worth noting that these mods run parallel to all other mods and explicit or implicit embellishments of your build, without any harm. It's interesting how some negative mods can dramatically increase the stat requirements to be able to equip an item, or even turn off its ability to deal elemental damage altogether.
So you need to plan your build very carefully so that the nerf ends up being a little small compared to the benefits of your new mod! But if all goes wrong, you can also transform your item a second time to try and get a couple more interesting mods. All equipment can be changed up to three times!
More news on the way
On top of that, Scourge will also feature six new unique items, such as the Uul-Netol Vow, an amulet that lets you transform a six-link body armor into a seven-link body armor, and the Mageblood Belt, which allows your Utility Flasks to supply benefits active all the time regardless of your build.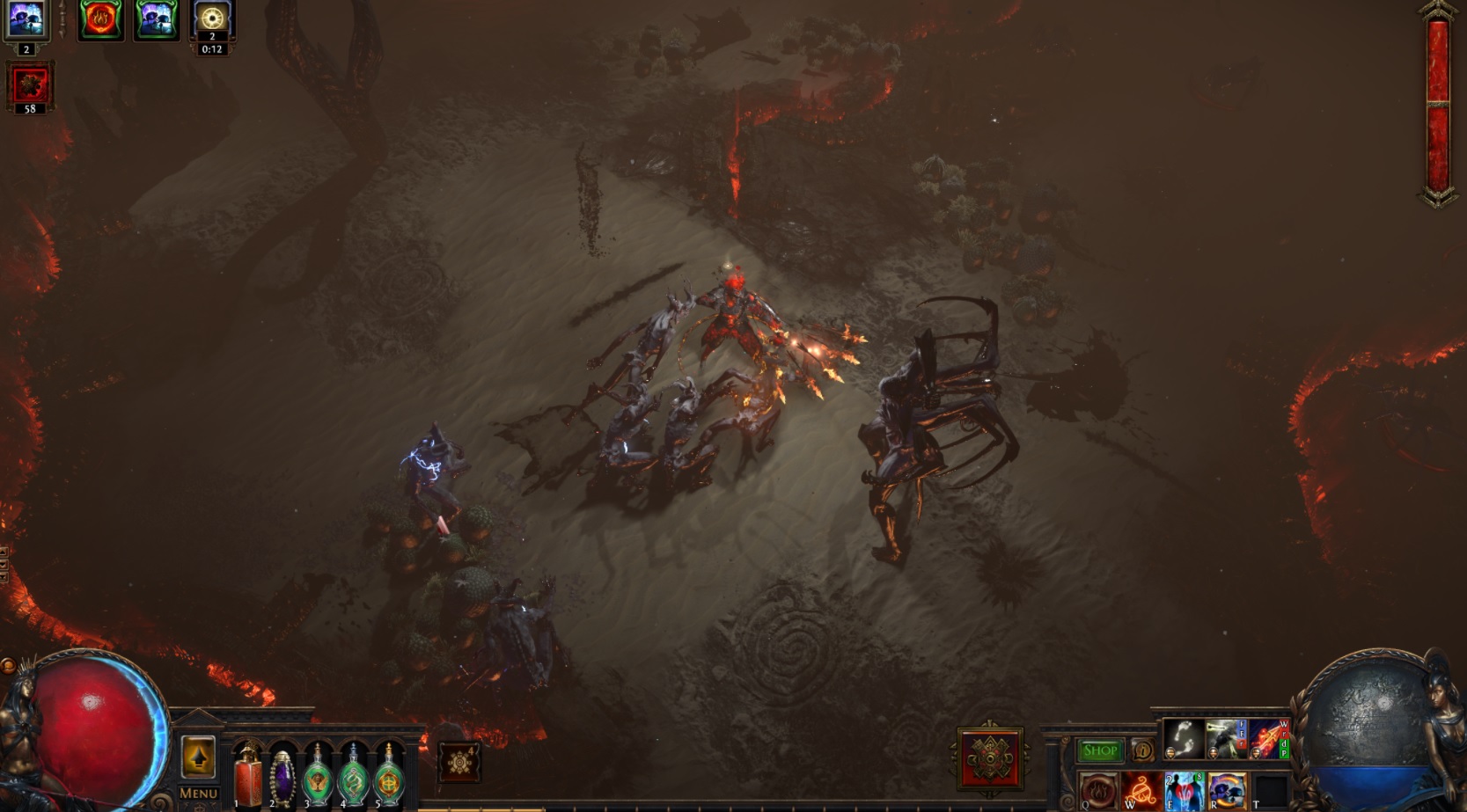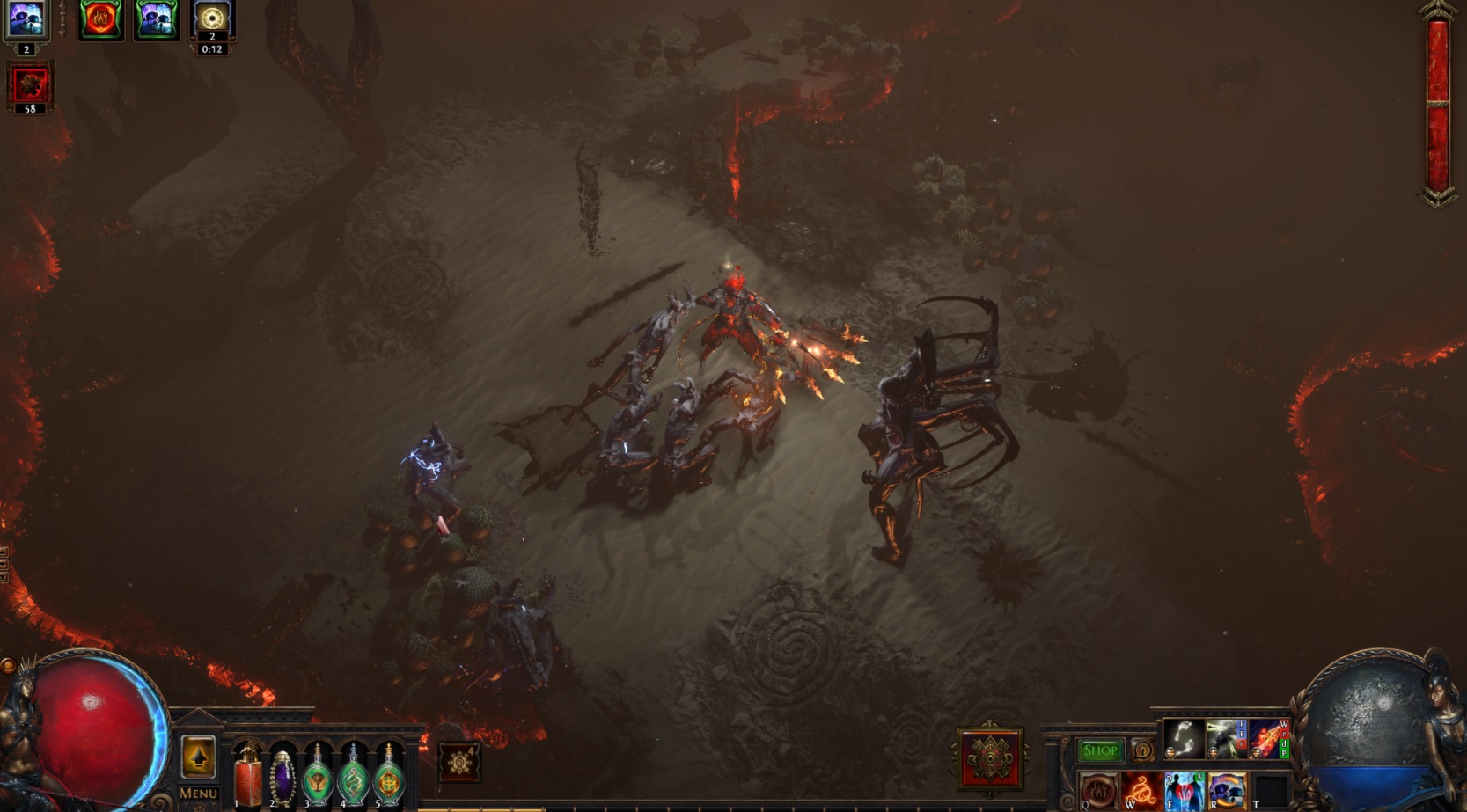 Check out an image directly from Path of Exile Scourge!Fonte:  Path of Exile
The producers also confirmed that as early as 2022 the 3.17 expansion will give the Atlas of Worlds endgame a facelift, but as early as October, with the arrival of Scourge, we will see a drastic acceleration in the way we progress through the Atlas. Super challenging content for hardcore players is also planned, and grinding time has been reduced, as instead of eight regions, we now have four. Per table, this also lowers the number of Watchstones required from 32 to 16.
As a lot of people are managing to finish the endgame content without too much trouble, the Scourge expansion adds an Uber version of Breach, Blight, Legion, an extension of Delirium's Simulacrum and a reimagining of Delve. In Uber Breach you need to use the Breachstones on the map to access the Breachlords domain. There are four different levels of Breachstones, which can be improved using Blessings.
New this time is the addition of Flawless Breachstones, which arrive with the Scourge. Unlike the others, these are obtained in Maven encounters, when facing the most challenging form of Breachlords.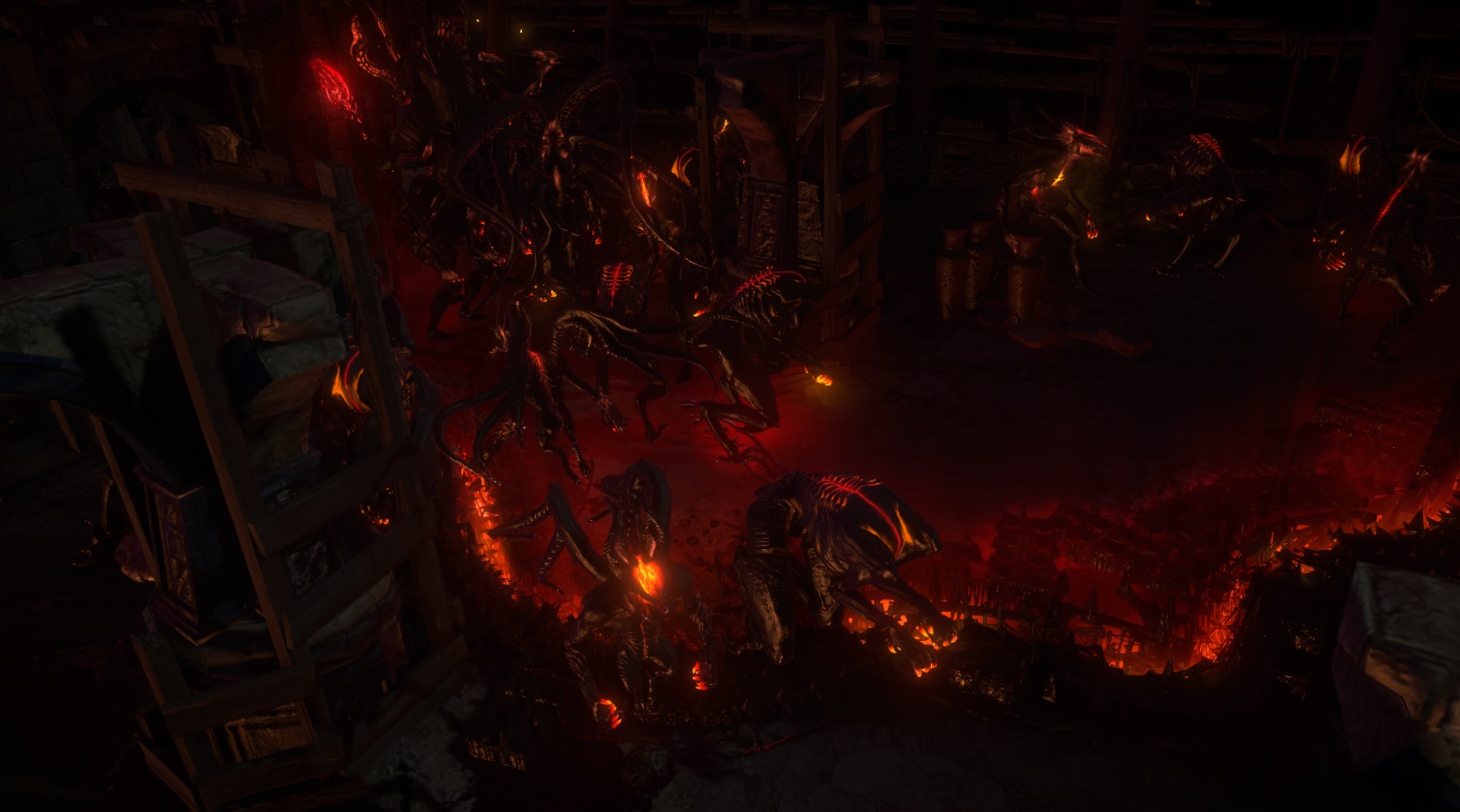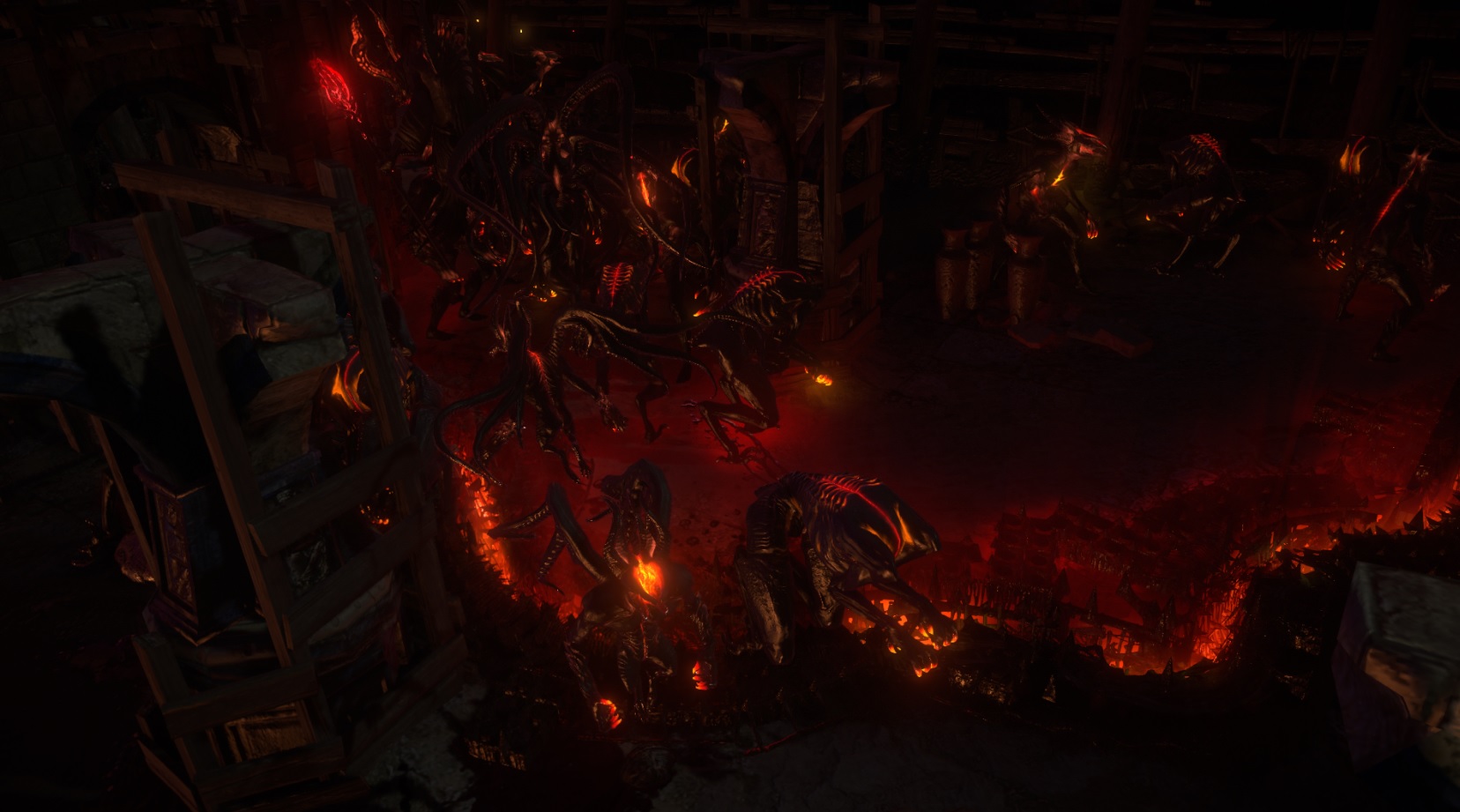 This expansion promises to further challenge Path of Exile's most hardcore audiences!Fonte:  Path of Exile
As for Delve's reimagining, everything has been rebalanced to make it more rewarding and challenging in the early depths. The monsters now have more health and less damage than before, while the demons from the deep have improved their abilities.
We will be able to check out all these news in action on October 22, when the expansion Path of Exile: Scourge is launched. What did you think of this ad? Are you excited by the new content? Let us know in the comments below!