Overwatch is currently hosting one of its coolest events of the year, with the Symmetra Restoration Challenge! From the 17th to the 30th of November, just win nine games in any game mode to receive a beautiful exclusive skin, the Symmetra Marammat! But this is not the only novelty of this super event.
As we had already said here, the heroine also received a new story of her own, From Stone to Stone, which further expands the lore of the omics, with the right to a super special participation by Zenyatta! And who wrote this story was none other than New York Times bestselling author Christie Golden!
At the invitation of Blizzard, we had the opportunity to speak directly with the writer, who was super friendly and took away all our doubts about the origins of the story, since approaching Jeff Kaplan, the game director (well explained in the video below by himself) Jeff) to his greatest influences. Check out the best excerpts from our conversation below!
A chat with Christie Golden
It's really cool to see you, who have worked even in Star Trek, now entering another futuristic franchise as is the Overwatch. How do you feel about diving into yet another science fiction?
"I think there are similarities! In fact, my family was not very close to science fiction, so my first exposure to the genre was when I was 10 years old. I was going to play with a little friend, but on the day she didn't want to play because she preferred to see one Star Trek On TV. I was really irritated that day, like 'so I'll see this Star Trek also to know what's so good about it ', and I still remember like it was yesterday to see my first episode! And it catapulted me into this world, it was a very deep connection.
Since then, it was really fun to see all the different versions of Star Trek, all the different voices that the series could harbor. I loved working at Voyager, the cast was amazing, I can't even choose a favorite character because I love them all! (laughs). And for all that, I like versions of the future that are full of hope, I think we need that. Perhaps today more than ever, with everything negative that has happened in the world.
Before the coronavirus, we were full of dystopian releases, and everyone was obsessed with it, but now people are more like 'you know what? no, no, no, what is really cute and warms the heart? I want to see something to relax '. And what I love about Overwatch is that it is a truly global work, with a lot of characters. It is like Overwatch 2 arriving, we are walking more and more to expand the lore. I love the idea of ​​having conscious robots being seen as people, and the idea that everyone can be a hero.
One of the central points of the game is that 'everyone can be a hero', and I think that goes for our daily lives. You can give up your place in the queue, offer your seat, thank and be kind to other people, there are so many ways to make the world at least a little bit better. So it's cool to work in a universe where everyone tries to do that! "
And where did the idea of ​​putting Zenyatta in the story come from? Did you have the freedom to create this or was it something directed by the team? How was your creative process in From Stone to Stone?
"Jeff did want to see Zenyatta and Symmetra talking about fixing something, and what it could mean, how to do it in a different and cool way. So I did a lot of research online, I'm really sad that this is all happening during a pandemic, because there is a beautiful and gigantic Hindu temple in Los Angeles and, without the pandemic, I would be there in the blink of an eye, because I love experimenting and experiencing things, even to be able to have my own perception and create an opinion on top of that.
So what I was able to do was the second best option, which was to research a lot online. I'm a big fan of mythologies, it's a passion of mine, so I read it, I did mountains of research, and sometimes you just take a sentence out of all of that, if that. Other times you think you have not taken anything away, but it is engraved in the back of your mind and ends up informing you of a better choice of words in the future. So it is necessary to do all this, it is not something that can be done in a few days, it is something that needs to be done, it is important.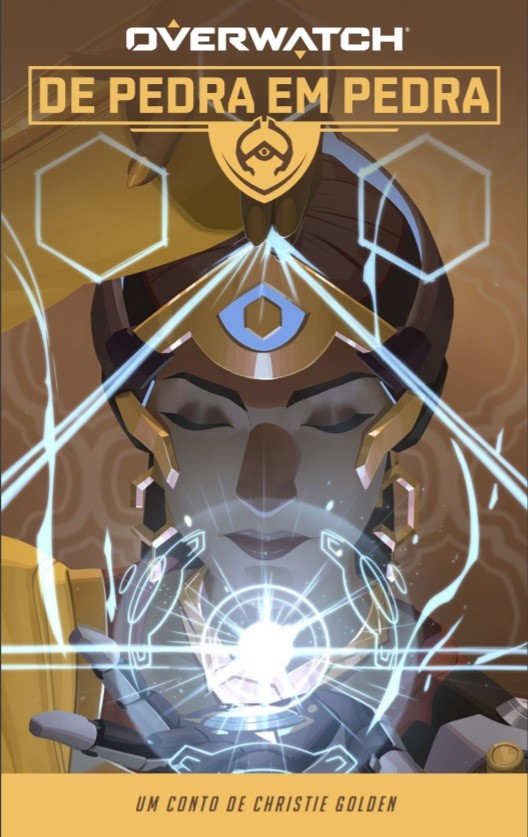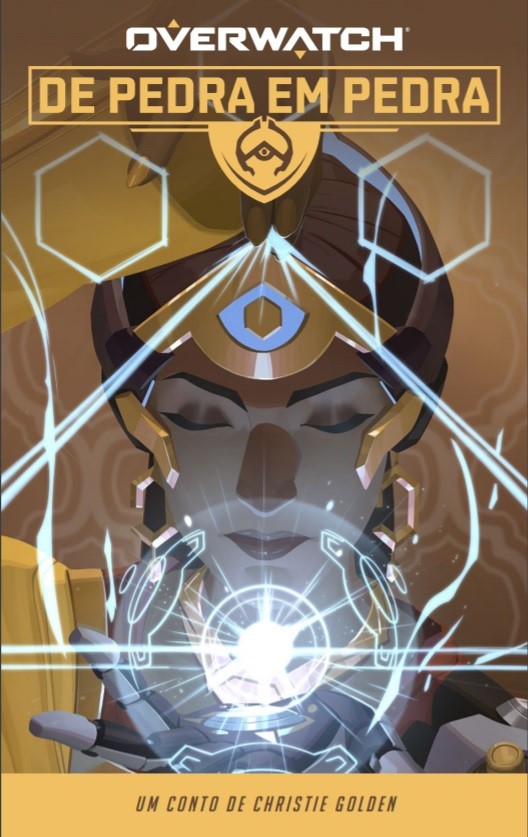 Cover of the short story De Pedra em Pedra, by Christie GoldenSource: Blizzard
We had to take diversity into account, be respectful, make a decent representation of culture. At the same time, this is another world, a totally different universe, but for me it's great, because I have fun doing research. The whole experience was kind and very meaningful to me personally, I loved everything. "
I know we still can't give spoilers about your plans and future work, but there are some other characters from Overwatch would you like to write about?
"I love all of Blizzard's work, so if they ask me' hey, you can make a book about X, Y, or Z ', I'm like,' Sure, it's for yesterday '! (laughs) Because I know it will always be fun. Well, obviously I can't talk about what can or cannot come out, but who would I like to write about? I'm a huge fan of Tracer! I know everyone is a fan of her too, it's not a very unique choice, but I've always liked her, I'd love to write about her!
The characters that most attract me are the ones that, for me, have a very strong active voice, a voice that can get into my head, so that I could easily think of phrases that they would say. And Tracer, it's just too much fun! "
At the From Stone to Stone we can spend more time with Symmetra and get to know it better. Is there any aspect of her personality that you admire or think is similar?
"I love Symmetra's creativity, and I love that it is shown through dance, another form of art. I think my favorite part of writing was the time when she fixed the statue. There I managed to get in tune with it and think about what the moment would feel like, because it's like when I'm writing and things just flow and you enter the zone. So I identified a lot with your joy during creation! "
And among the other Overwatch, is there a story you love or would like to have written?
"I love the short Rise and Shine, made by my friend Andrew Robinson! It is both so devastating and so inspiring! I think he did a brilliant job, and I am thrilled to even remember the story, because it was so well executed! Beautifully animated and with a lot of heart… Congratulations to Andrew for this beautiful work! "
And aside from the stories, do you have a favorite hero when it comes to playing?
"You know, I don't really play that much (laughs). World of Warcraft was the big exception in my life, but I love the Overwatch because it's fun, it's unique, you can play a few parties at lunch break. And well… I like Soldier 76! He's awesome, I like his emotes, it's easy to understand his gameplay, he's an easy character to play, so it's also easy to have fun. But as for the characters, they are all interesting to me, there are none that I don't care much about.
It seems to me that a lot of love and affection was put into the creation of each one of them, and I think that is quite evident. I wouldn't know much about the goal and balance, I just think it's really cool to enter the games and listen to the characters talking to each other, and dying a lot … I'm good at the game, dying a lot (laughs). But seriously, it's a really fun game, and it's going to be amazing to see people reacting to the news we're bringing to the characters! "