The internet, without a doubt, has helped the world to overcome some borders. Through it, we are able to access several websites, learn new languages, discover new cultures and reduce the distance between family and friends who live in another city, state or country.
In this sense, Omegle presents itself as an important tool for conversation, after all, just an internet connection is enough for the app to allow you to meet people from other countries, making the practice of numerous languages ​​come true. Furthermore, those who want to filter the interests of conversations can perform this action without major problems.
With Omegle, you can chat with random people from different regions of the world. (Omegle/Reproduction)Source: Omegle
But do you already know Omegle? Do you know if the platform is reliable? To resolve these and other doubts, stay tuned to all the issues that will be addressed below!
What is Omegle and what is it for?
Generally speaking, Omegle works as a virtual chat platform, in which users can use their cameras, microphones and also written chat to chat with random people. Basically, when accessing the official website, you just need to select your preferred language, add your main interests in the specific tab (optionally) and accept the terms of use.
Then, when you click on continue, a new tab will open, in which the chat will already be released. Your browser may request access to the camera and microphone.
Release the tools and you will be able to communicate verbally with everyone who comes to talk. If you are accessing Omegle through a smartphone, the device may also ask for your permission to release the video.
In the upper right tab, the site will inform users how many people will be online at that moment. In this way, also through common issues, you will be able to find participants who want to dialogue on the same topics, making the platform useful at all levels.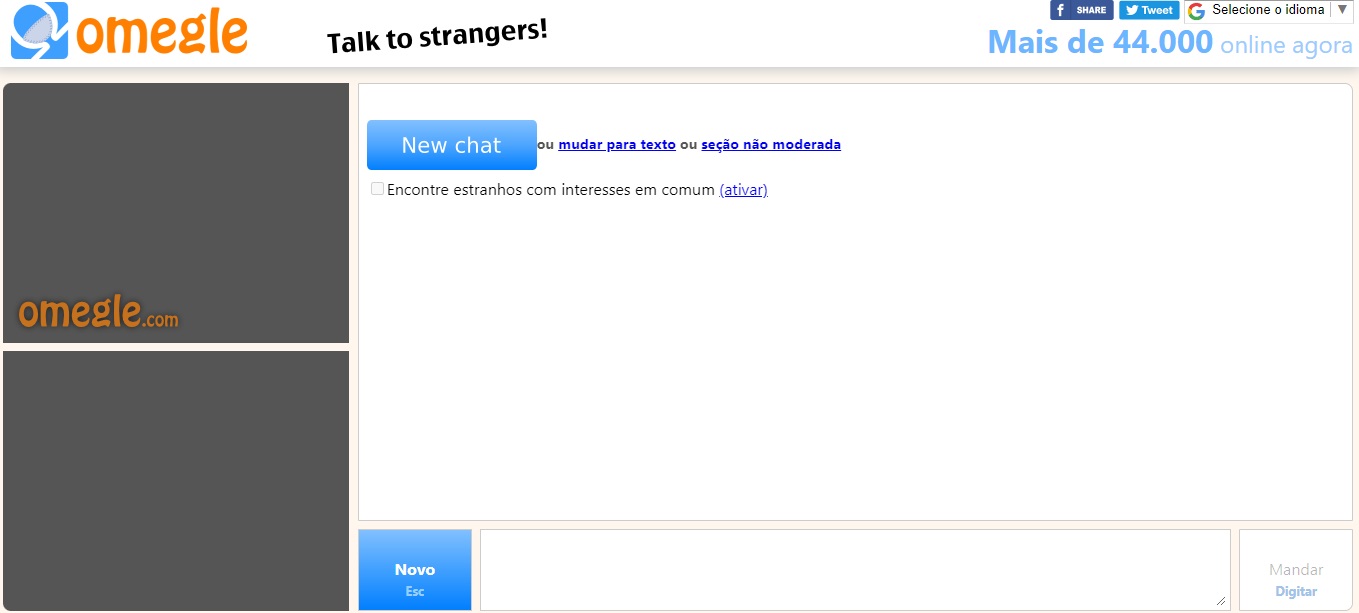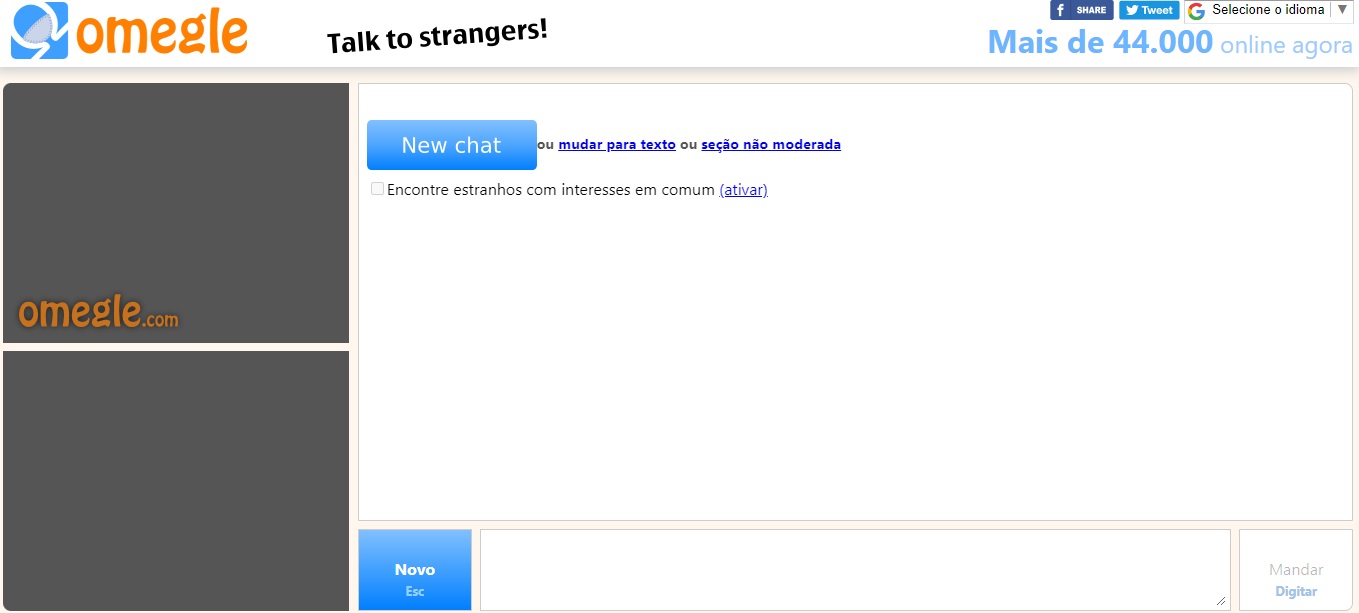 In Omegle chat, you can chat using your device's camera, microphone and chat. (Omegle/Reproduction)Source: Omegle
How does Omegle work?
After entering the chat, users are automatically loaded. In that sense, you can skip a person whenever you want. To do this, just use the New Chat button, which is located in the upper left corner of the screen.
But remember, since this is a conversation, at least two people need to be willing to face it. Therefore, if the user who eventually falls into your chat does not want to chat, he can press the New Chat button without you noticing and the application will start its automatic cycle of searching for new chat partners.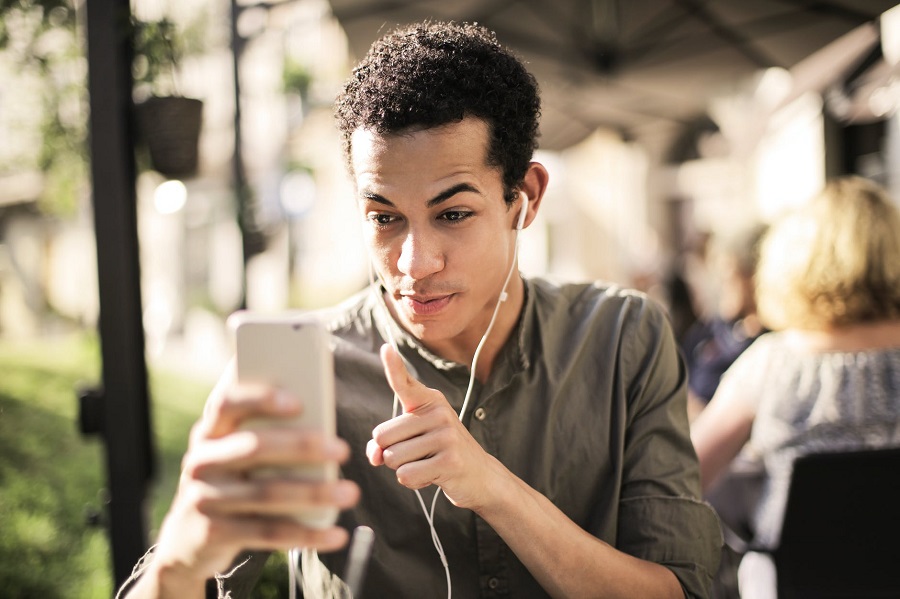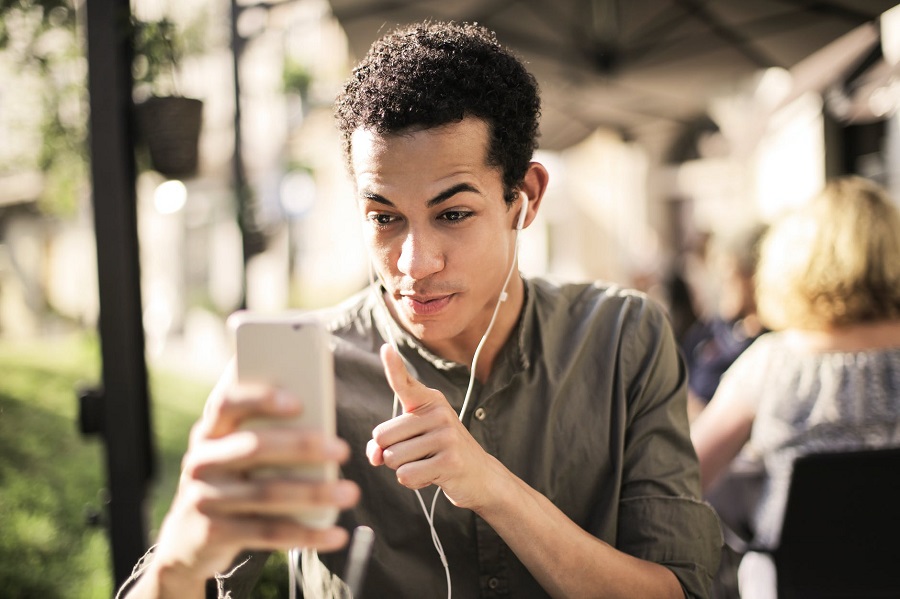 Through Omegle's virtual chat, users can practice languages ​​and meet new friends. (Omegle/Reproduction)Source: Omegle
Within Omegle, it is not possible to add photos or a nickname. Within the conversations tab, the other person will always be referred to as "Stranger". A very curious fact within the platform is that you will never find the same people, because the application's algorithm will always be ready to surprise you.
That way, don't hesitate to ask your unknown friend's name, where he was born, what his interests are, hobbies, languages ​​he has mastered, among other questions that may be relevant when you meet someone different.
Is Omegle dangerous?
With all its details exposed, many people must already be wondering if talking to strangers is advantageous. After all, nowadays, it is necessary to be careful with everything that is on the internet, especially when people from all over the world can access this site.
In theory, Omegle can only be accessed by people over 18 years old, mainly because of the unexpected sensitive content that can appear on anyone's screen, as many users of the platform may have ulterior motives. However, young people between 13 and 17 years old can access the site without major problems if they have the permission of their parents or guardians.


Please pay attention to all Omegle terms of use to have a good experience. (Omegle/Reproduction)Source: Omegle
It is important to remember that, before the chats are available, the platform itself presents an interesting text, which should be read by everyone, about how everything works, especially when the subject is virtual security. There is even a team of moderators who make sure that crimes are avoided within the platform, ensuring comfort for users.
Is it worth using Omegle?
If you are attracted by the idea of ​​meeting new people, sharing experiences and practicing languages, Omegle can be a very interesting tool. A tip is to use the platform with friends to have fun when getting in touch with strangers around the world.
Did you like it? So be sure to enjoy!