Jakarta, IDN Times – The residence and two of Nus Kei's men were attacked by John Kei bin Paulinus Refra's group last Sunday (6/21). The incident occurred in the Australian Cluster Green Lake City, Cipondoh, Tangerang City and Kosambi, Cengkareng, West Jakarta. Nus Kei did not think that the attacker was his own family.
"These people came from my own village, my nieces, my grandchildren. A few months ago I was still in communication with them. I did not expect," Nus Kei explained in front of his residence, Wednesday (6/24).
1. Nus Kei knew he would be attacked by the John Kei group
Nus Kei revealed, he already knew he would be attacked by the John Kei group. Since 2016, he has been threatened by John Kei both by phone and WhatsApp. But he ignored it, because they were family.
"Moreover, I am his uncle. I don't think the incident happened even though I had expected. Friends have already been on the phone 'you've moved first, out first'," he said.
"This is my home, I do not want to (get out). I know from the night if there will be an attack. Only I do not think, if they can go inside (the housing complex)," he continued.
When the attack took place, Nus Kei was not at home. There are only his family of seven. He was grateful, all his family could save themselves.
"If I was here (home) at the time, I would not be quiet. I fought back. But I was not there (at home), what (could I fight)?" Nus Kei said.
2. Nus Kei hopes that John Kei is responsible for his actions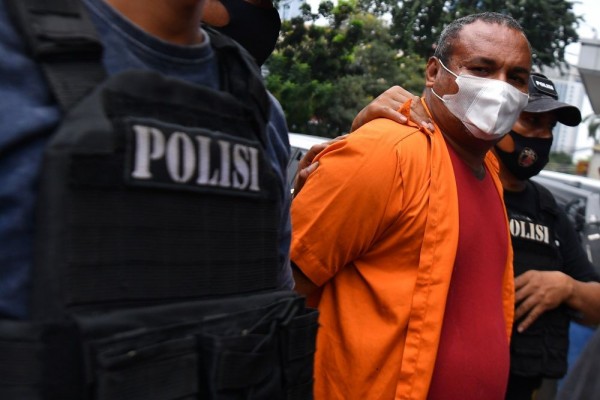 Nus Kei said that the brain or the mastermind behind the attack was John Kei. He hoped, John Kei admitted all his mistakes.
"He dares to be responsible. Because I have a big heart, have forgiven, forgiven him. I beg, so he dares to do as what I do," he explained.
Despite forgiving John, the legal process, said Nus Kei, must continue. He is also ready when he has to be confronted with John Kei.
"I will do a reconciliation. I will gather all the Kei people in Jakarta, so that this incident ends with us. Don't let our children and grandchildren experience," Nus Kei said.
He added, both problems were triggered related to money and land in Ambon City. The problem has been going on since John was still in prison in Nusakambangan. According to Nus Kei, the problem has been resolved. However, John considers Nus to betray him.
"He is no longer communicating with me. I am trying to communicate with him through friends, younger siblings who are in Jakarta, but do not want to," Nus Kei said.
3. There are 43 scenes in the pre-reconstruction of the attack by John Kei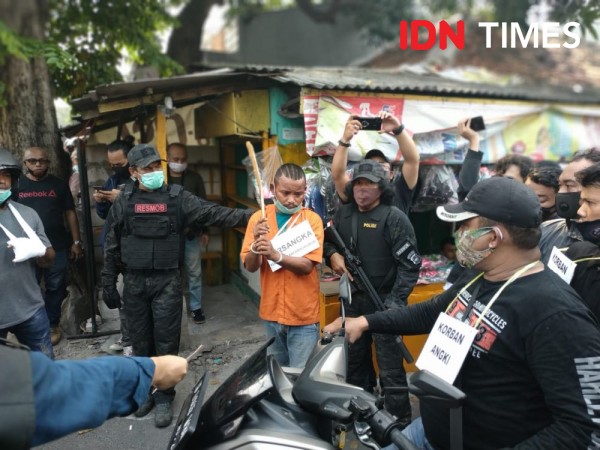 The Directorate General of Criminal Investigation (Ditreskrimum) of the Jakarta Police is holding a pre-reconstruction related to the John Kei case. The first pre-reconstruction was carried out at the Polda Metro Jaya. This activity illustrates how John Kei and his men planned the murder of Nus Kei.
On Saturday (6/14) June, John Kei's men met in the Kelapa Gading area, North Jakarta. They began planning the assassination. Then on Saturday (6/20) night, John and his men met in the Bekasi area, West Java. And the next day, meet again in the Cempaka Putih area, Central Jakarta.
Deputy Director of the General Criminal Investigation (Wadirkrimum) of the Jakarta Metropolitan Police AKBP Jean Calvijn Simanjuntak said, in Cempaka Putih, sharp weapons such as machetes, samurai, machetes, and spears were distributed to John Kei's men.
Finally, they launched the action in the Kosambi area, Cengkareng, West Jakarta and at the residence of Nus Kei in Cipondoh, Tangerang City.
"There have been 43 cumulative scenes that have been performed. Starting from the preparatory stage to the last stage," he said at the pre-reconstruction location.
4. There are still 12 other actors with DPO status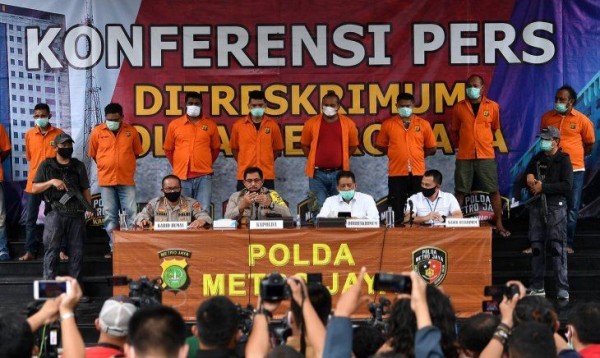 During the attack on Kosambi and the residence of Nus Kei, John mobilized six cars. One car contains five people to attack two Nus Kei's men in Kosambi, and five cars containing 25 people to attack Nus Kei's residence.
"The five cars turned out to have a role too. Two cars played a role in guarding, watching at the entrance-exit, back door (housing). Three (other) cars in order to enter directly to the front door of the victim's house NK (Nus Kei)," revealed
As many as 25 people did three things. Among them destroying Nus Kei's house, persecuting housing security officers, and shooting the legs of online motorcycle taxi riders (ojol).
Head of Public Relations Section (Head) of the Jakarta Police, Kombes Pol. Yusri Yunus added that currently investigators had named 30 suspects. However, there are still 12 other actors who are on the wanted list (DPO).
"There are 12 who are still DPOs. Two are (stabbing) in Kosambi, the rest are here (the attack at Nus Kei's residence)," he said.