O Alienware M15 R6 is Dell's gamer brand notebook with good machine but high cost. We spent almost 1 month testing the device and we can talk about the experience with it, but it would be very easy to just show everything that it has excellent, which is expensive and therefore is for a few and end there. So we decided to focus on the main points of the M15 experience and do a little experiment: if you were to build, today, a desktop gamer with basically the same specs as this notebook, what would it cost more?
Design, ports and keyboard
The Alienware M15 R6's design incorporates elements of gamer aesthetics, especially RGB LEDs, but without appealing to aggressive lines. And the result is beautiful and elegant. It's a big, heavy device, just like any gaming notebook, but not overly so. The body is made of good quality black plastic and we don't miss metal as it would just make the product heavier.
Dimensions (WxDxE) and weight: 35.62×27.25×1.29 to 1.925 centimeters and up to 2.69 kilos
An important point is that the notebook has several ports and connections
3 USB-A 3.2 (one with PowerShare)
1 USB-C 3.2 com Thunderbolt 4, DisplayPort 1.4 e Power Delivery de 15W
1 Ethernet Killer E2600 1 Gbit/s with RJ45 rating
1 global headset connector
Everything is distributed in convenient positions. It has USB-C Thunderbolt, which is handy, but the charger has its own connector, so you don't lose that input when you leave your notebook plugged in.
The keyboard is backlit with configurable RGD LEDs and has well-spaced keys that are easy to use when playing games, even though a mechanical keyboard is still competitively better. The downside is that it doesn't come in the Brazilian standard, but that's not a big loss if you're going to use the M15 for what it was made, which is to play. Other than that, the trackpad is relatively small, but since playing on a trackpad isn't all that interesting, a mouse is probably needed anyway.
Source: Dell
Screen, hardware and software
The M15's screen is 15.6 inches, Full HD resolution, refresh rate of 165 Hz and response time of 3 ms. It's an excellent set for the vast majority of games, but it lags a bit behind the response time of dedicated gamer monitors.
Inside, it comes with 11th generation Intel Core i7 processor, 16GB of DDR4 RAM expandable to 32GB, with options with 512GB or 1TB SSD or NVIDIA GeForce 3060 GPU, with 6GB of VRAM or 3070a with 8 GB of VRAM. The network card is Wi-Fi 6 compatible.
Processor: Intel Core i711800H
Graphics card: NVIDIA GeForce RTX 3060 (6GB GDDR6) or RTX 3070 (8GB GDDR6)
RAM: 16GB of DDR4 RAM (expandable up to 32GB)
Storage: SSD PCIe NVMe M.2 with 512GB or 1TB
Connectivity: Killer Wireless AX1650 network card (2×2, Wi-Fi 6) and Bluetooth 5.2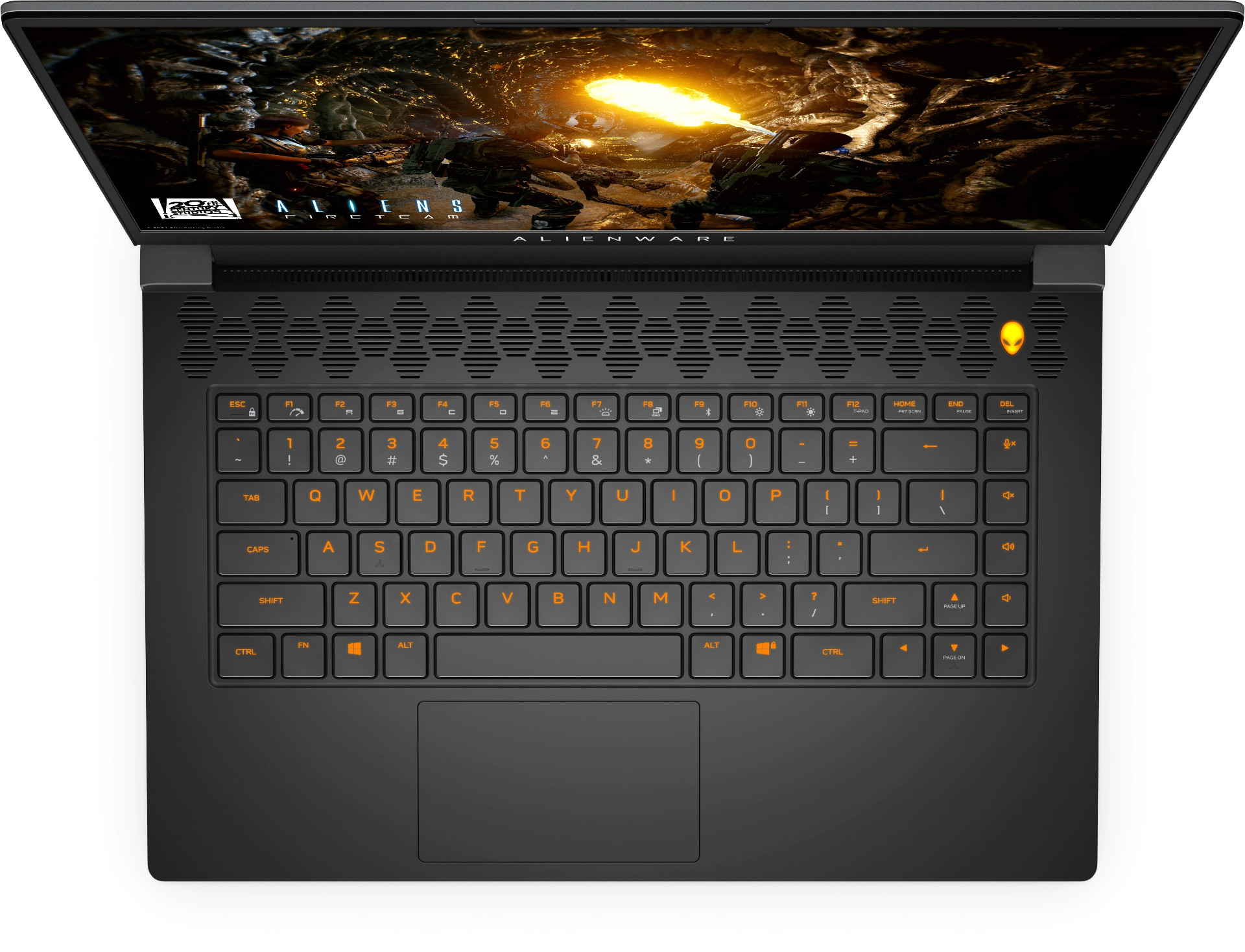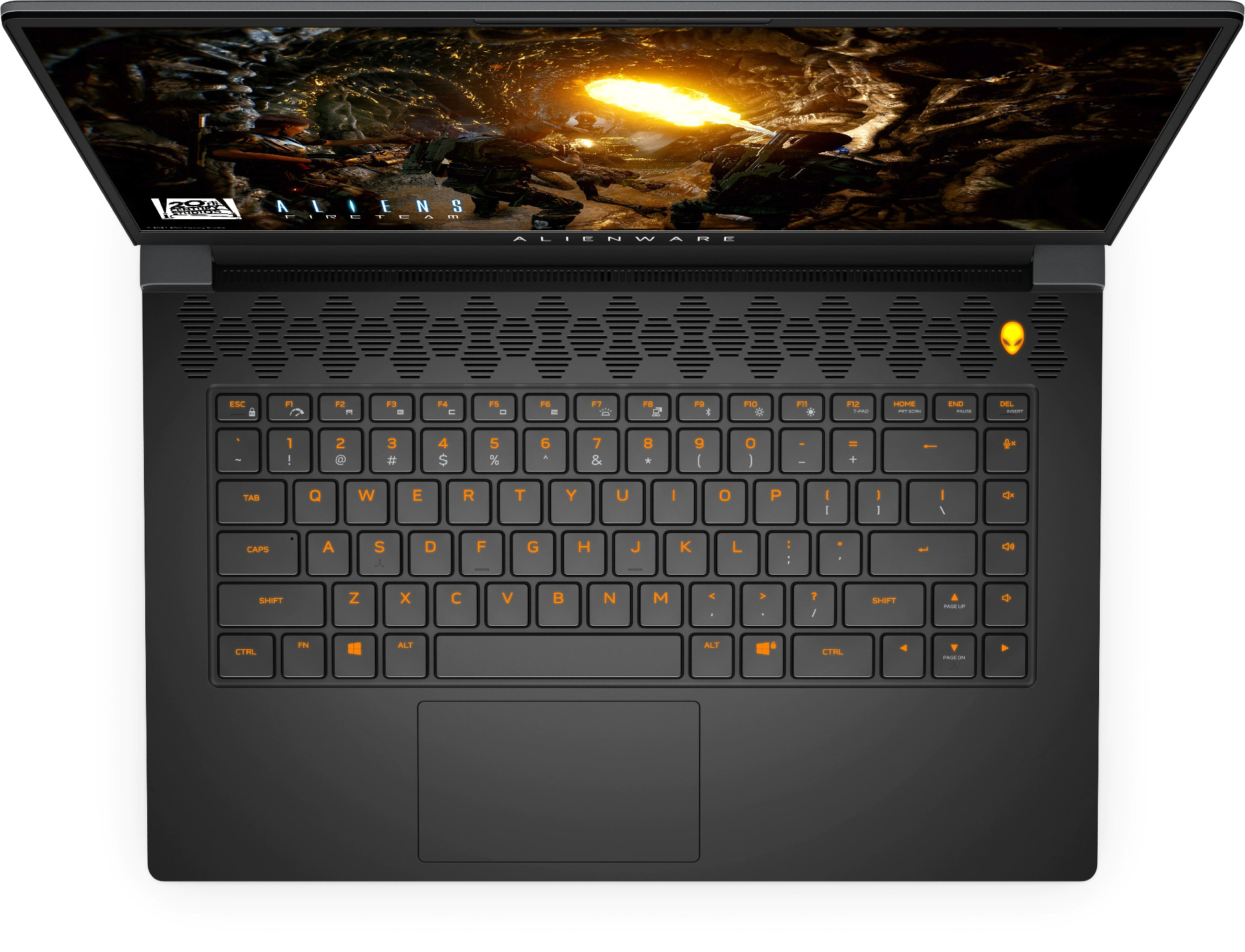 Source: Dell
The M15 we received came running Windows 10 from the factory, but it is compatible with Windows 11 — which we made sure to install as soon as we got the device. By the way, for those who want to know how to install Windows 11, TecMundo made a video that you can check out by clicking here. On Dell's website, the information is that the notebook will come with Windows 11 installed at the factory.
The model we got to test was the best ever, with a 1TB SSD and a 3070 card. With these settings, we were able to play recent and demanding games like Age of Empires 4, Forza Horizon 4 e A Plague Tale: Innocence, with all settings on the Ultra and without any sign of choking even after hours with them running in the socket.
Dell deserves applause on the heat dissipation system, because even with all that, the heat coming out of the notebook didn't bother. But the fan noise can get pretty loud.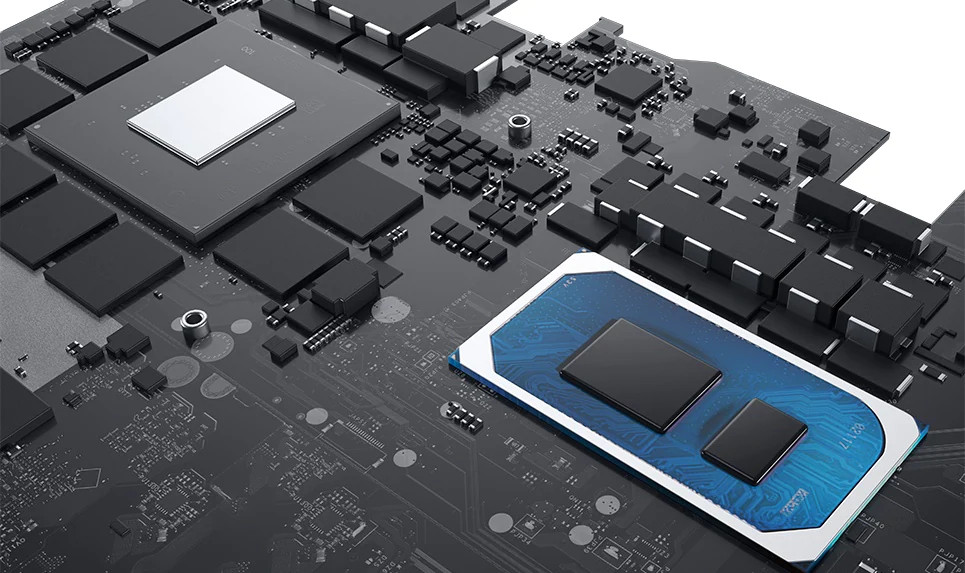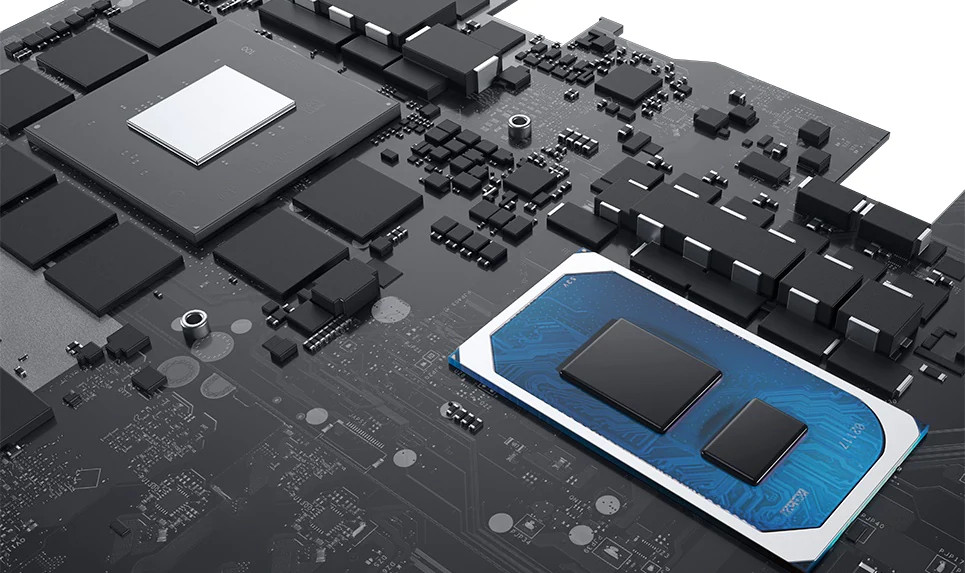 Source: Dell
Drums
For common use, such as for work with light applications, the M15 can render a little more than 6 hours out of the socket, but for games the autonomy basically evaporates, as expected, and is fine for about 1 hour. To play without problems, you need to plug in, which means taking the charger around, adding more than 1 kilo in your backpack.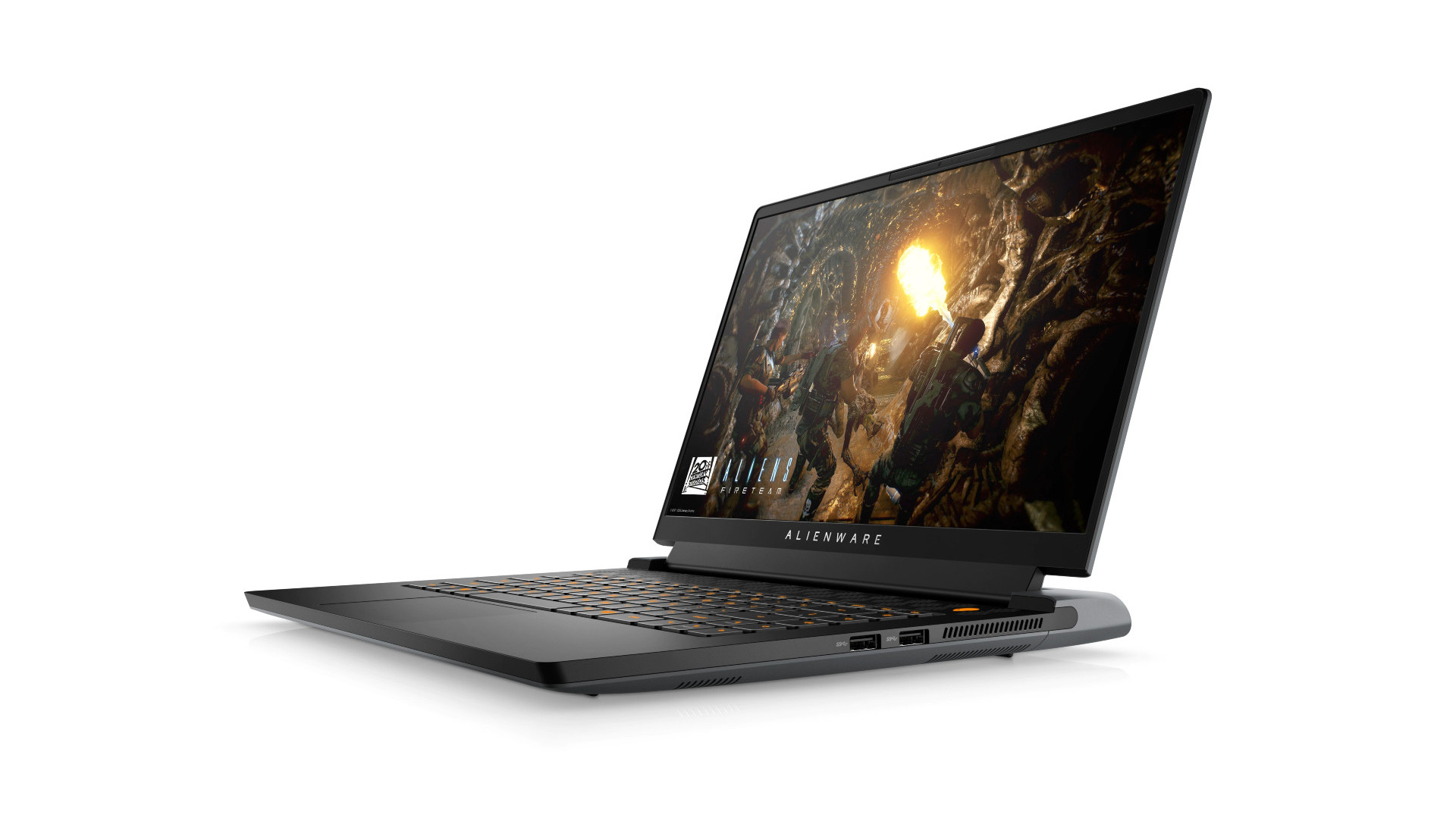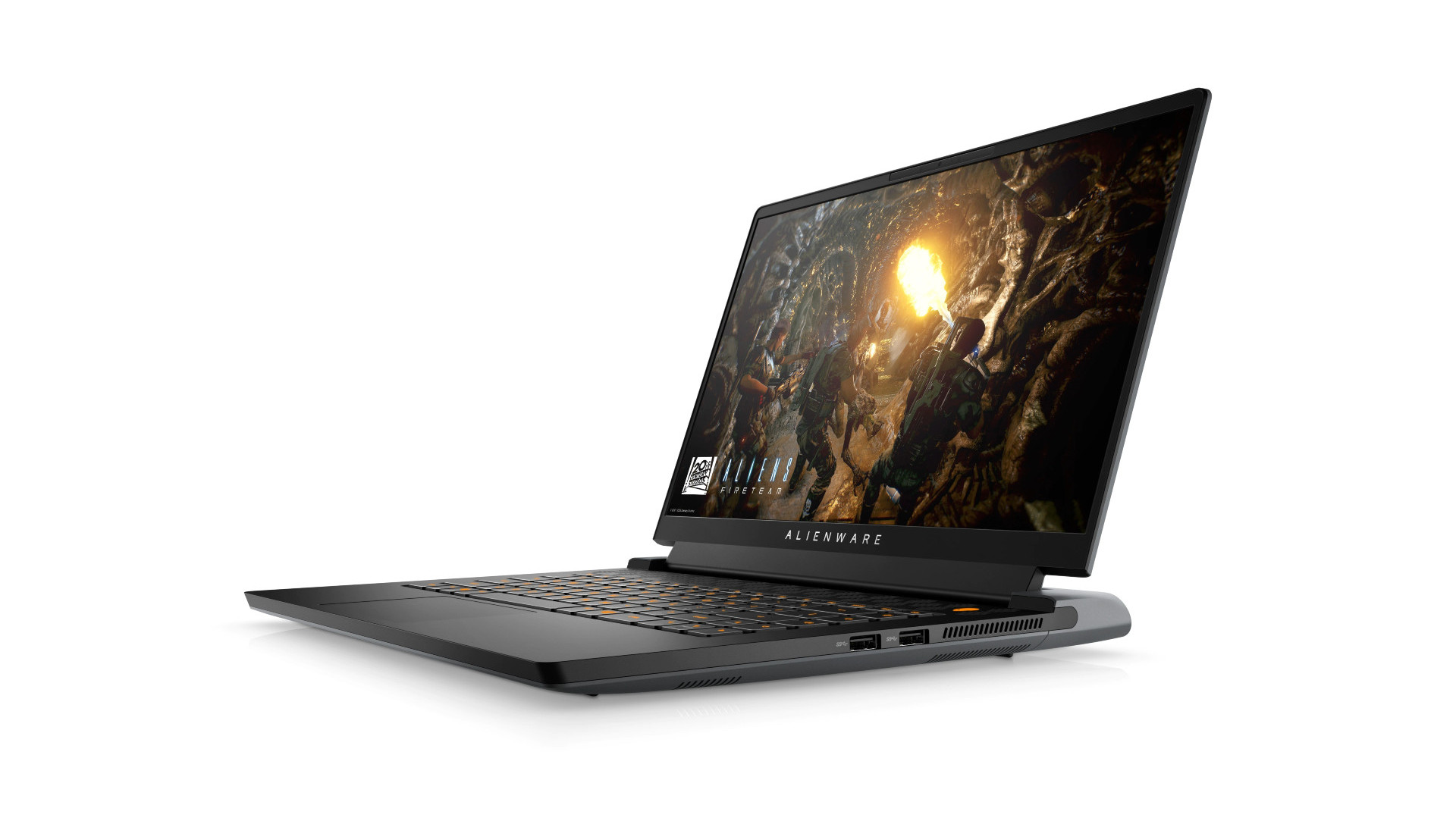 Source: Dell
It is worth it?
After almost 1 month testing the Alienware M15 R6, the newest high-end notebook from Dell's gamer brand, the only defect found in the equipment is that the keyboard is not in the Brazilian standard. If we consider that this is a machine made for playing games, and not for trying to compete for a Nobel Prize in literature, this becomes an even smaller problem.
That's when we saw his other big flaw, which is the price of salty food. Currently, on Dell's official website, the M15 R6 with 512 GB SSD and RTX 3060 costs R$ 11.5 thousand, while the model with double the storage and better card costs R$ 12.7 thousand. There are machines with more modest specs that cost half that and will run the most current games well if you settle for settings below Ultra.
Official prices as of November 4, 2021
512 GB SSD and NVIDIA GeForce RTX 3060: R $ 11,499 *
1 TB SSD and NVIDIA GeForce RTX 3060: R $ 12,674 *
1 TB SSD and NVIDIA GeForce RTX 3070: R $ 12,698 *
*Promotion on original full value.
If you really insist on this level of performance, then the picture changes, because the M15, especially in the heaviest configurations, is one of the best gaming notebooks available around here today. That's if it's not the best. And it was with this in mind that we decided to see how much it would cost to build a desktop with equivalent components: an NVIDIA generation 30 video card, the same amount of RAM and SSD, a Full HD monitor with similar specs, and everything else.
It's important to make it clear that we know that a processor and graphics card for notebooks are less powerful than desktop models with the same name. The idea here is to build a machine with approximate specs, components from the same generations and that deliver features and a similar gaming experience. With that all said, the pieces we chose were these:
Intel Core i7-11700 11th Generation Processor;
Asus TUF Gaming X570-Plus/BR Motherboard;
Gigabyte RTX 3060 GAMING 12GB graphics card;
Memória Kingston Fury Impact, 16GB;
SSD Kingston NV1 1TB, M.2 2280 NVMe;
Source Corsair 750W 80 Plus Bronze Semi Modular CX750M;
Monitor Gamer Asus 24'LED, Wide, 165Hz, Full HD;
Windows cabinet, keyboard and license.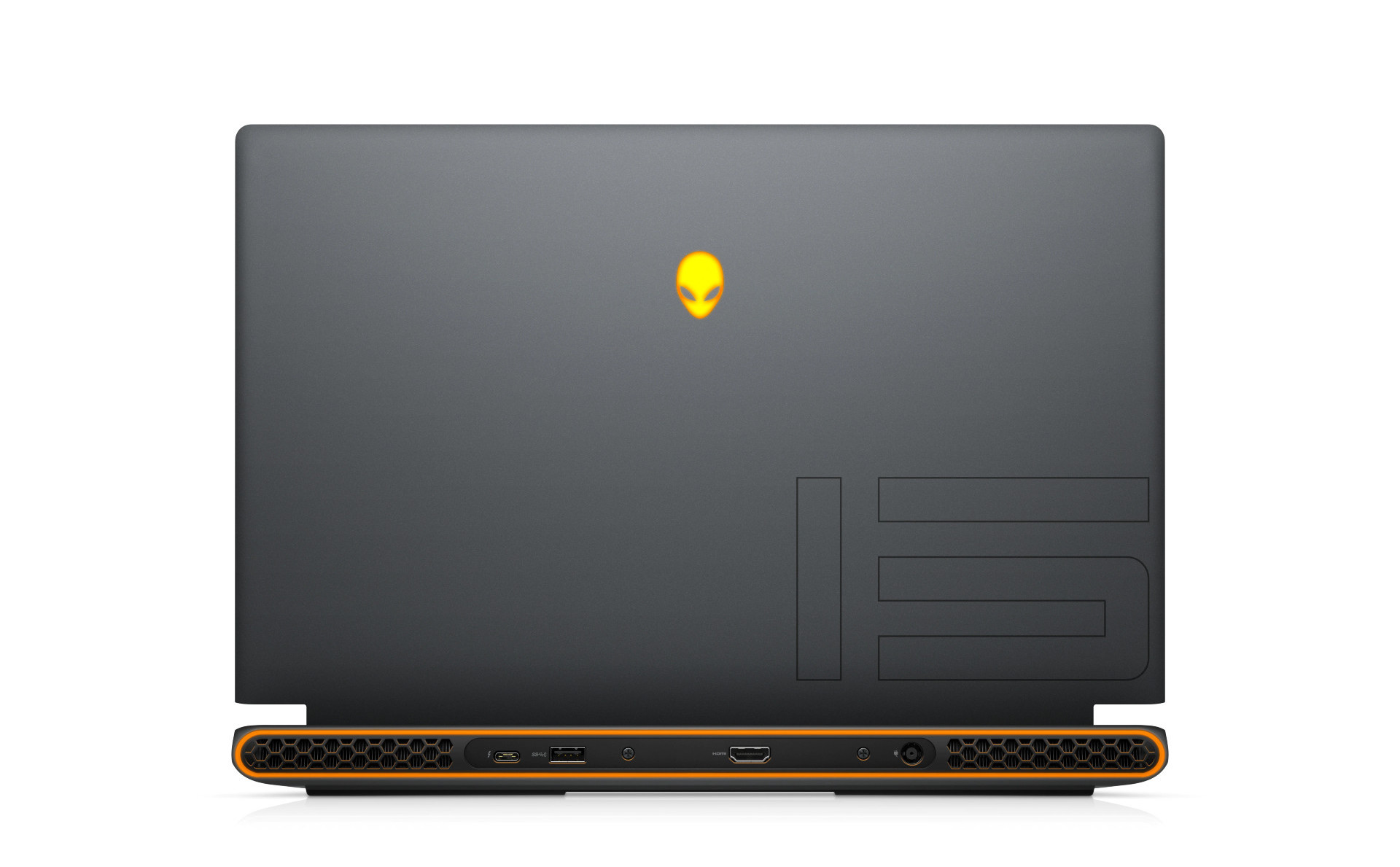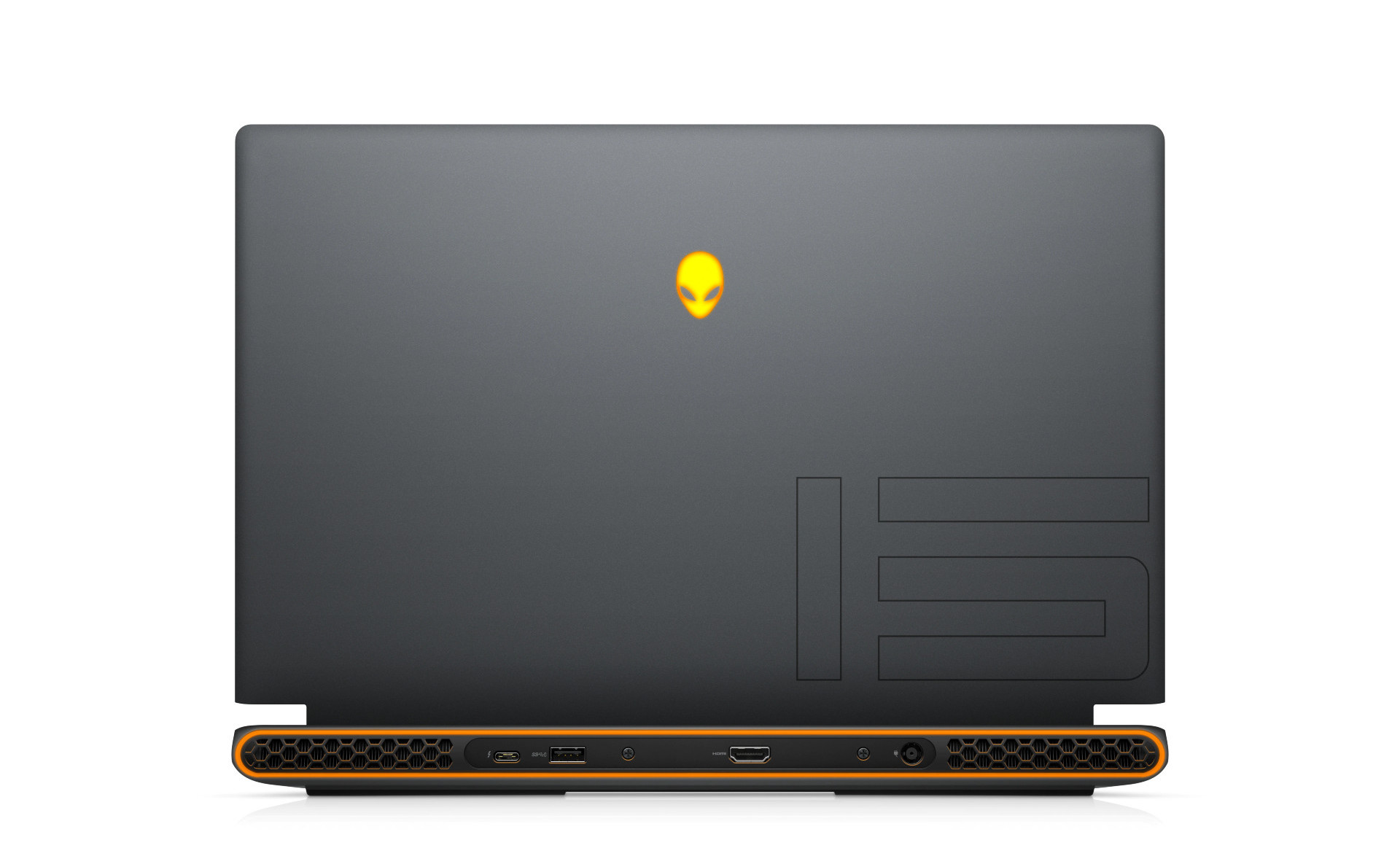 Source: Dell
We didn't include a mouse in the shopping list for the desktop because, as much as the notebook has a trackpad, to play comfortably you'd need a mouse. By all accounts, to build this PC, we would spend more than R$ 14 thousand, with the difference that the dedicated monitor is bigger and has a much better response time than the notebook. Switching to a 2K or even 4K monitor, for example, the desktop would do better running games at these resolutions, even if not always with everything on Ultra, but then the difference in price would be even greater if you didn't want to buy an equivalent monitor to connect to the notebook.
So, in this sense, for those who are willing and able to spend this level of money, buying the Alienware M15 R6 is more advantageous, at least in the short and medium terms. You spend less money and receive a complete solution, very efficient and portable to play wherever you want without major difficulties. But of course it's worth remembering that, in the long run, the desktop would probably allow you to swap components like the processor and GPU for more powerful versions without having to buy a whole new machine, which is an advantage to consider as well.
This is just our opinion, so feel free to disagree and explain your reasons in the comments. We always love to learn more about the "PC Gamer side of the force". Also, let us know what you think of the new Alienware M15 R6.