Thinking of buying a laptop on Black Friday? The 2021 edition of the promotional action is coming (it takes place on November 26th) and to close a good deal, you should pay attention to some important details about the laptop, avoiding mistakes in the choice.
Before taking advantage of any notebook promotion, check points such as the processor that equips the model, the amount of RAM memory, the storage capacity (and if it is available in HD or SSD), the brand and the price, so as not to blow the budget. It is also important to take into account the type of use that will be given to the device.
If you're going to use it for studying, accessing social networks and reading news, for example, a laptop on Black Friday with a simpler configuration will do the job. For work, the demand can be greater, depending on the activity, as well as for playing, leading the user to opt for models with intermediate or advanced configuration.
The Importance of Screen Size
Another important point to analyze is the notebook screen. In addition to checking the resolution and refresh rate, especially for gamers and advanced users, the buyer should also pay attention to the size of the display, which can make a big difference in your laptop experience.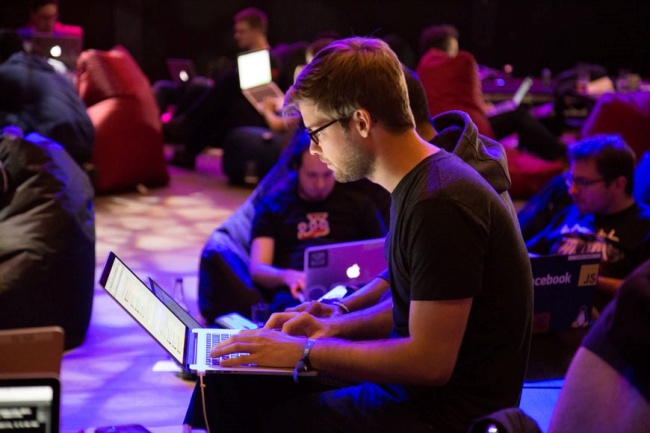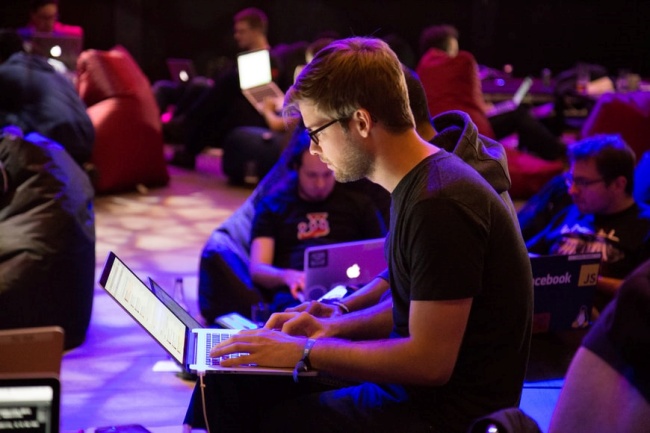 The ability to use it anywhere is one of the notebook's advantages.Source: Unsplash
The monitor's measurements directly influence the weight, battery and mobility of the device. Someone who wants to play games on the notebook might be uncomfortable with an 11-inch screen version, while someone who wants to carry it around will have difficulty with a 17-inch model.
What screen size is ideal for a notebook? Next, we discuss the different measures of monitors available on the market and for which types of audiences each one of them is best suited. Check out!
Small notebooks: greater mobility
Known as netbooks, laptops with screens of up to 11 inches have been successful in the past decade. With a simple configuration, they were cheaper and stood out for their lightness, making it easy to transport anywhere.
It's still possible to find similar-sized versions, manufactured by Acer, Lenovo and Samsung's Chromebooks, all with 11.6-inch screen and basic configuration (2GB to 4GB of RAM memory and Intel Celeron chip). They also draw attention to their lower energy consumption, due to the reduced size of the monitor, resulting in more autonomy.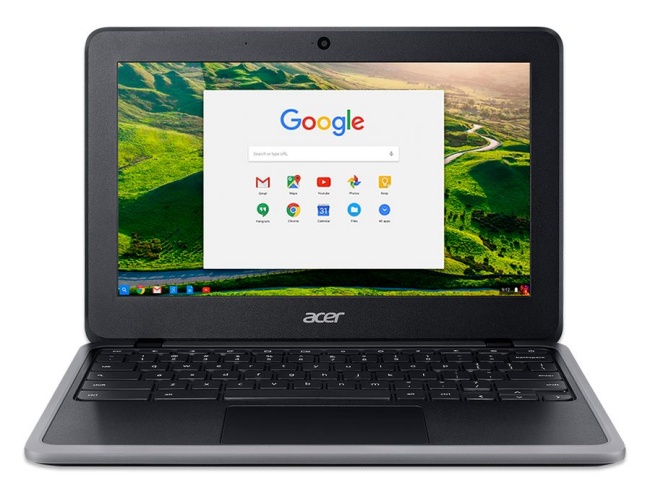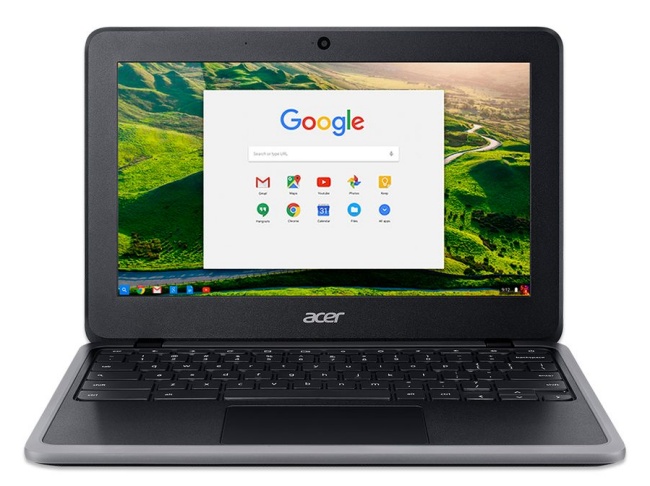 Acer's Chromebook has a 11.6-inch screen.Source: Acer/Disclosure
Due to their light weight and size, they appear as the best notebooks for students who want to take them to the classroom. The smaller versions also cater to professionals who travel frequently for meetings and outside activities, avoiding concerns about battery life, and are still a good option for children.
On the other hand, small notebooks can be problematic for those who spend long hours in front of the monitor, studying or working. The small screen and keyboard make it difficult to carry out these activities for long hours, increasing the chances of back and neck pain.
Intermediate screen notebooks: for study and work
Most notebook models on Black Friday sale fall into the mid-size range, which ranges from 13 to 15.6 inches. These are the most popular laptops of the moment, being available with configurations from the most basic to advanced, serving different types of audiences.
Among the 13-inch models, one of the highlights is the Apple MacBook Air, with a reduced size and powerful configuration. Samsung also has options with such measurements, such as the Flash F30, while the 14-inch and 15.6-inch versions are available in virtually all brands, appearing as the current standard size.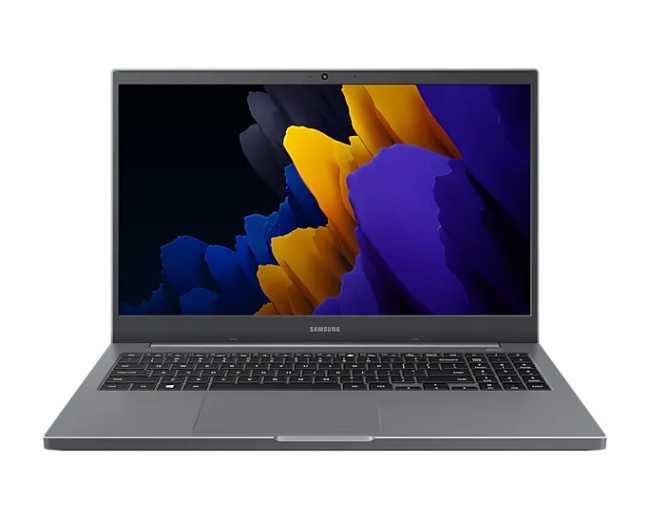 The Samsung Book is a 15.6 inch Core i5 notebook.Source: Samsung/Disclosure
The options in these ranges provide a good cost-benefit ratio for attending classes online, carrying out different types of work and even playing games. Remember that the 15.6-inch models have a numeric keypad, an interesting differential for students and anyone working with spreadsheets.
As these sizes are suitable for a diverse audience, the tip is to pay attention to the screen resolution (HD, Full HD or 4K), the battery life and the notebook's weight, among other details. It is also worth analyzing the configuration (Core i3 notebook, Core i5 notebook etc), taking into account your needs.
Big-screen notebooks: better for gaming and editing
Notebooks with a 17-inch or larger screen fall into this category. Generally, models with a larger display cater to specific audiences, such as professionals who work with image editing and gamers, but they are also great alternatives for watching movies and series with more comfort.
Equally ideal for those working in the home office and looking for a desktop replacement, the giant screen laptop stands out for its greater number of connections (USB, HDMI, card reader, etc). In general, they also bring processors (core i5, i7, i9 notebook) and top-notch graphics cards, to meet the most demanding users.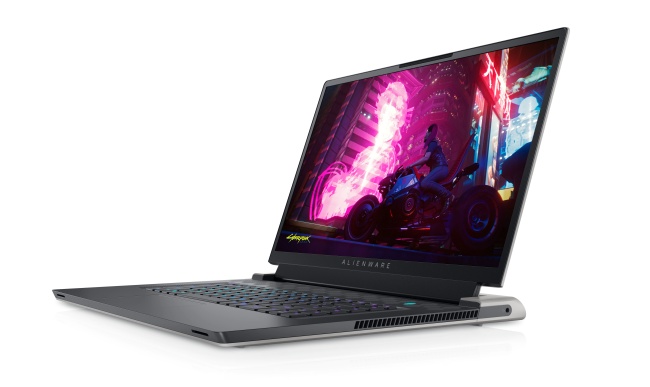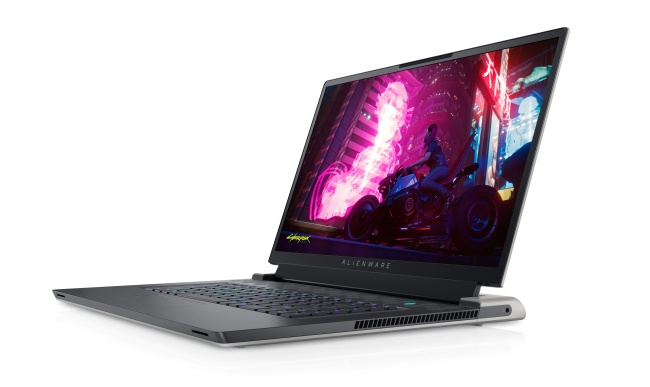 The Alienware X17 gaming notebook has a 17.3 inch screen.Source: Dell/Disclosure
On the other hand, we are talking about heavier and bulkier models, which consume a greater amount of energy, due to the large monitor and advanced hardware. Thus, they are not the best choice for those who spend a lot of time on the street.
With such features, these models are more expensive than standard screens and smaller, on average. Therefore, Black Friday is a good option to take advantage of that long-awaited notebook promotion, buying the notebook at a good discount.
By taking advantage of the tips, it's easier to choose the laptop screen size that best suits your needs. Now tell us: which notebook on Black Friday sale do you intend to buy?