Netflix released, this Wednesday (23), all series and movies that will be released on the platform in July 2021. The streaming catalog will also have new documentaries and animes.
One of the main news between the series will be Masters of the Universe: Saving Eternia, which premieres on July 23rd. The story of animation follows the events of the end of the original drawing of the he-man, released in the 1980s.
The highlight among national productions is due to Emicida: Yellow. The rapper's show was recorded at Theatro Municipal, in São Paulo.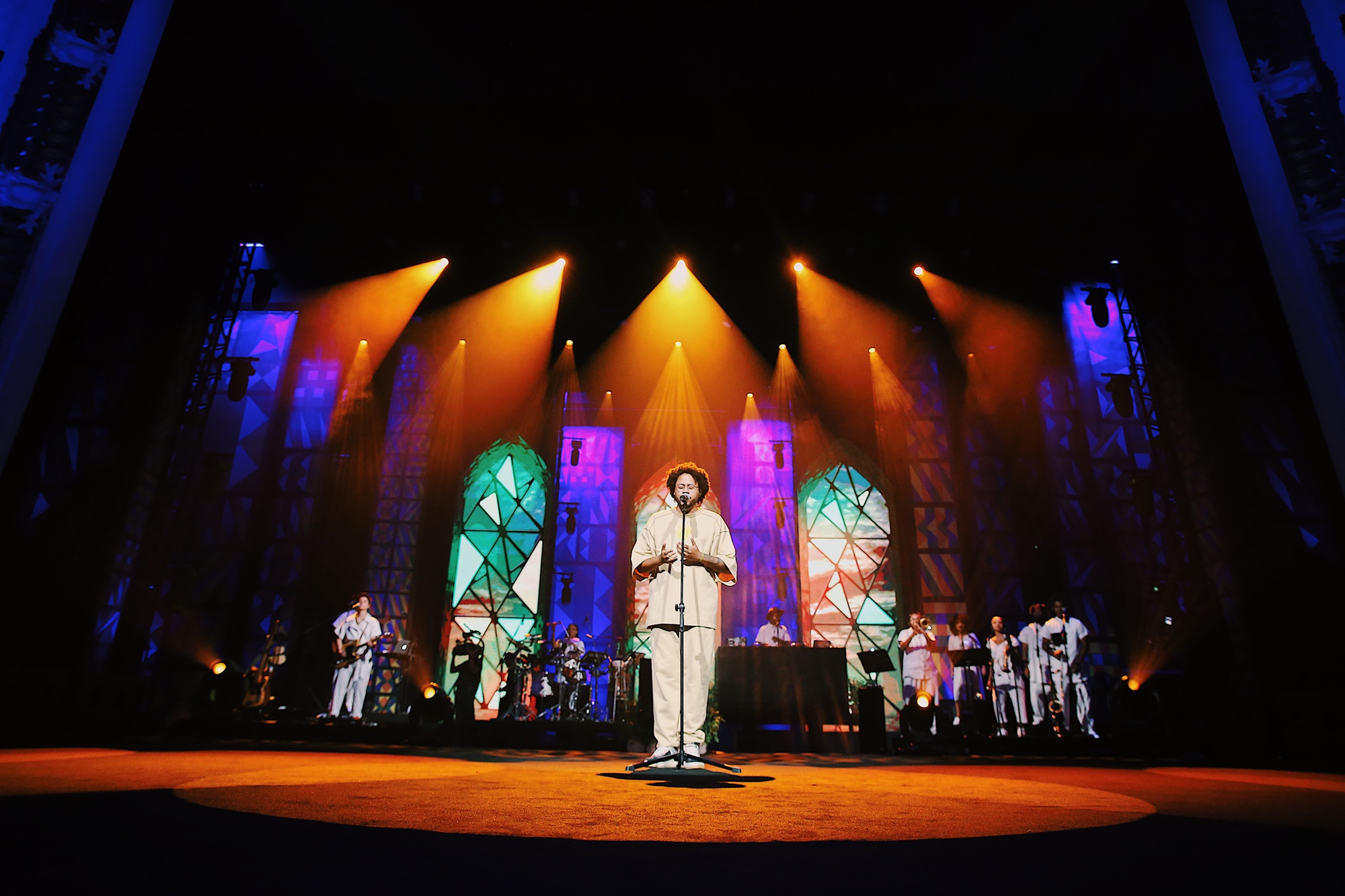 Check out the complete list of releases planned by Netflix for July 2021 below. Titles and release dates may change by the company without prior notice.
Netflix Launches in July 2021
Series on Netflix
Masters of the Universe: Saving Eternia (23 July)
The war for Eternia resumes and could be the final battle between He-Man and the Skeleton. New animated series from screenwriter and director Kevin Smith.
Playing with Fire Brazil (July 21)
Outer Banks – Season 2 (July 30)
Atypical – Season 4 (July 9)
Young Royals – Season 1 (July 1st)
I Never… – Season 2 (July 15)
Sky Rojo – Season 2 (July 23)
Virgin River – Season 3 (July 9)
Van Helsing – Season 5 (July 16)
My Unorthodox Life – Season 1 (July 14)
Glow Up – Season 3 (July 30)
How to sell drugs online (fast) – Season 3 (July 27)
Neighbors War – Season 1 (July 7)
The Snitch Cartel: Origins (July 28)
Sexy Beasts: Love Unmasked (July 21)
Generation 30 and Few (July 1st)
Mortel – Season 2 (July 2)
Rojst (July 7th)
Biohackers – Season 2 (July 9)
L.A.'s Finest: United Against Crime – Season 1 and 2 (July 1st)
Blind Spot: Season 5 (no specific date)
Movies on Netflix
The Last Love Letter (July 23)
After finding a series of love letters from the 60s, a journalist decides to solve the mystery of a secret romance. Augustine Frizzell's film, based on the book by Jojo Moyes, with Shailene Woodley, Felicity Jones, Callum Turner and Joe Alwyn.
Rua do Medo: 1994 – Part 1 (July 2)
Rua do Medo: 1978 – Part 2 (July 9)
Rua do Medo: 1666 – Part 3 (July 16)
Dynasty Warriors (July 1st)
The Last Mercenary (July 30)
Major Grom vs. Dr. Plague (July 7)
Kingdom: Ashin of the North (July 23)
APPortados (July 23)
How I Became Super Hero (July 9)
Blood Red Sky (July 23)
The Eighth Night (July 2)
Summer Memories (July 9)
A Classic Horror Movie (July 14)
Boy Erased: An Abrogated Truth (July 22)
A day with Jerusa (July 26)
Crazy to Get Married (July 8)
Gonzaga – From Father to Son (July 6)
I'm Ryca (July 13)
One Lucky Suburban (July 14)
The Shaolin of the Sertão (July 11)
The Honest Candidate (July 2)
Stomach (July 4)
Documentaries and specials
Emicida: AmarElo – Live (July 15)
Brazilian rapper Emicida takes the eclectic rhymes and beats from the album "AmarElo" to Theatro Municipal de São Paulo.

Elize Matsunaga: Once Upon a Crime (July 8)
Unbelievable Robberies (July 14)
Cat People (July 7)
DOGS Only – Season 2 (July 7)
Explaining – Season 3 (July 16)
I Think You Should Leave with Tim Robinson – Season 2 (July 6)
Films that Mark the Season – Season 2 (July 23)
Marianne and Leonard: Words of Love (July 1st)
children and family
The World of Centaurs (July 30)
Troll Hunters: Rise of the Titans (July 21)
Ridley Jones: Guardian of the Museum (July 13)
Citizenship Lessons (July 4)
Mighty Express – Season 4 (July 27)
Pokémon Journey Series: Parts 1, 2, 3, and 4 (July 1st)
How to Train Your Dragon 3 (July 7)
Peppa Pig: Season 6 (July 15)
Kung Fu Panda 3 (July 1st)
Carousel  (July 1st)
animes
Resident Evil: In the Absolute Dark (July 8)
Transformers: War for Cybertron: The Kingdom (July 29)
Mobile Suit Gundam Hathaway (July 1st)
BEASTARS – O Lobo Bom: Season 2 (July 15)
Words That Bubble Like Soda (July 22)