Sony has unveiled the list of games that will join PlayStation Now in January 2022. On the program: Mortal Kombat 11, Final Fantasy XII: The Zodiac Age, Kerbal Space Program, Unturned, Fury Unleashed and Super Time Force Ultra. All these titles are available as of today and playable on all devices compatible with the streaming platform.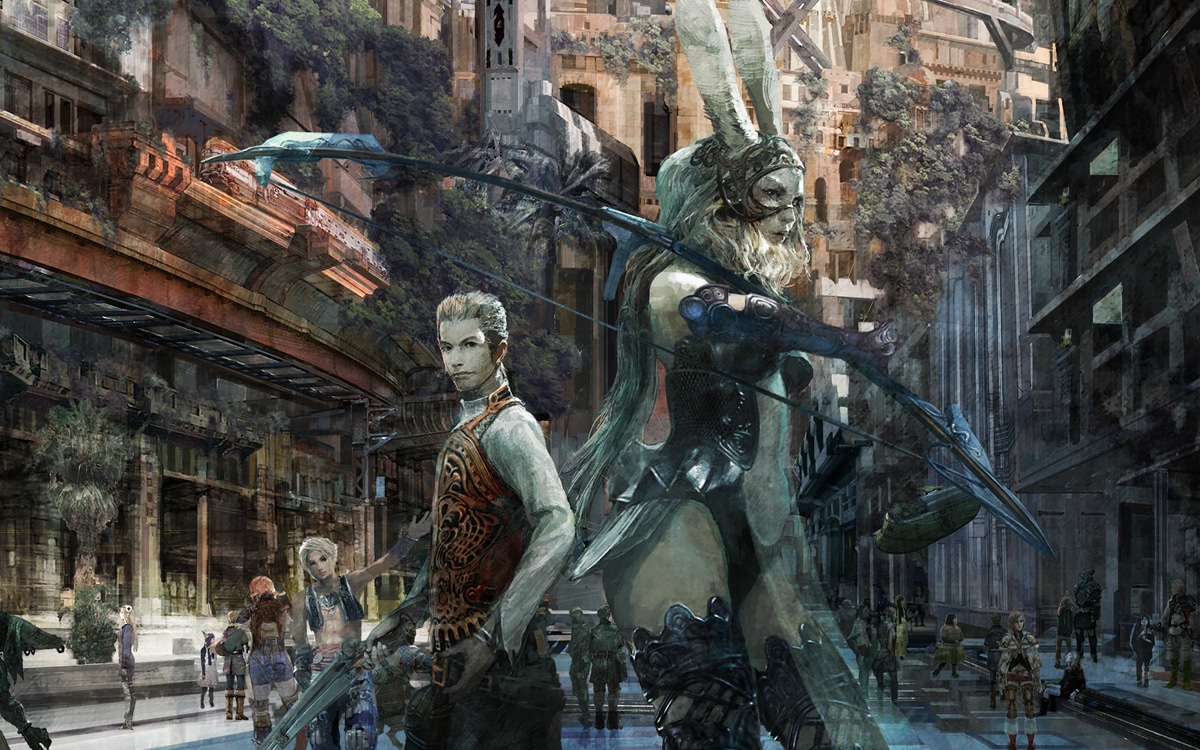 2022 is off to a flying start for PlayStation Now subscribers. Like every month, several games join the list of titles offered on the streaming platform. And today, pretty titles are in the spotlight. Available on Xbox Game Pass since last month, Mortal Kombat 11 now joins the ranks of Sony, making the game present on all current machines.
The Japanese firm is also once again focusing on Final Fantasy. After making the seventh installment of the saga available to players in September 2021, Final Fantasy XII is now available on PlayStation Now via its remaster The Zodiac Age. Finally, a few other independent nuggets complete the list. All of these titles are available today and playable in 1080p on console and PC.
Check out the PlayStation Now games list for January 2022
Mortal Kombat 11
We no longer present Mortal Kombat, the bloodiest series of fighting games. This 11th episode, released in 2019 (then in 2020 on PS5 and Xbox Series X), will delight early fans by combining breathtaking graphics with gameplay that is as effective as ever. Perfect for evenings with slightly edgy friends.
Final Fantasy XII : The Zodiac Age
In 2017, Final Fantasy got a PS4 remaster called the Zodiac Age. Without proposing a real revolution, the latter had the merit of putting back on the front of the stage an underestimated episode of a saga among the most cult of video games. If the graphics of the original version, released on PS2, scare you, go for it.
Kerbal Space Program
Certainly the most wacky entry on this list, Kerbal Space Program shines above all with its unstoppable humor. Small, slightly moronic characters accompanied by a relatively rough physique, it does not take more to have a good time while trying to build a functional rocket all the same. Suffice to say that this is easier said than done.
On the same topic: Playstation Now – critical flaw endangers millions of Windows PCs
Unturned
If Roblox and DayZ had a child, it would surely result in Unturned. The game is inspired by the mechanics popularized by Minecraft and adds zombies and a collaborative dimension. Collect resources, build weapons and shelters, drive vehicles and, of course, kill the monsters who are mad at you in an attempt to survive in this environment as hostile as it is cute.
Fury Unleashed
Have you ever dreamed of being the hero of a comic book? Then Fury Unleashed is the game for you. With its artistic direction inspired by the heyday of shoot 'em up on arcade, the game takes up the ultimately fairly simple principle of the genre: kill everything that moves. All with a healthy dose of edgy gameplay and customization.
Super Time Force Ultra
Super Time Force Ultra is also inspired by retro games by adding an exhilarating twist: it is possible to control time. If you find yourself in a sticky situation, no problem, just go back to when you still had control over things. And that's good, because delicate situations, there are plenty in this action platformer.