It cannot be denied that one of the main functions used in today's smartphones is the camera. Whether to take photos on your social networks, to have a memory of a special moment or even to share something quickly with your friends. Except that these photos do not always come out perfect and end up needing adjustments. It is at that moment that the photo editors enter the scene.
The good thing is that on Android, for example, there are several image editing apps that you can try out. Each has its own audience and different functions, which makes it difficult when deciding which one to use as your main app. To help you choose that app that best suits your style and need for use, we've separated some of the best photo editors for Android!
1. Snapseed
Snapseed is one of the main photo editors for Android today, because it belongs to and is developed by Google itself. You can tell that this is a very complete app and one of the first that you should consider if you want an editor that does a little bit of everything.
With it, you can make more advanced edits and change the contrast, the exposure, the brightness of your image and much more. Other than that, you can make small adjustments, touch up and apply different filters to give a different effect to the photo.
Even because of the amount of resources and options, it can be a little difficult to learn how to use Snapseed completely. Except that with a certain practice, you will be leaving your photos perfect and ready to be shared. Finally, it is worth mentioning that the app can be used completely for free.
2. Fotor
Fotor is another incredible and very complete application for those who need an image editor for different situations. For those who like filters, just know that the app offers a very extensive and interesting variety of options, but of course it is not limited to that.
You can even edit the contrast, colors, exposure and brightness of your photos for example. If that is not enough, you can also manipulate the image with touch-ups, effects and pre-defined settings. The best thing is that you can use it for free, although you also have the option to make in-app purchases.
3. Pixlr
Known to many as a true pocket Photoshop, you can't ignore the fact that Pixlr is one of the most complete photo editors for Android. In its Web version we see a super advanced version, but the mobile app is not far behind and manages to be superior to many of its competitors.
With this app, you can make advanced edits, apply filters, make collages and even assembles at will. It is perfect for all situations and manages to provide image manipulation features for those who do not want to stay only in the most basic editions.
The app itself can be downloaded and used for free, but there are some purchases within it for those who want to get rid of the ads and have access to even more content.
4. Afterlight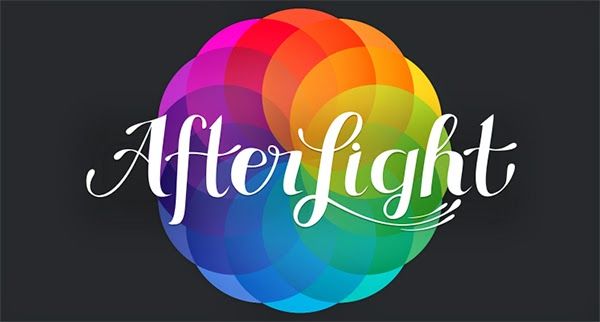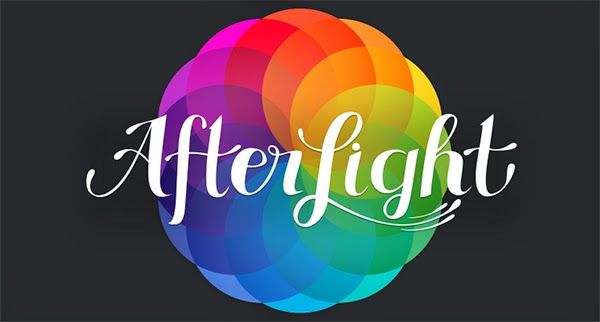 Although not as well known yet, this app is an excellent optionSource: Afterlight / Reproduction
Afterlight is not one of the most popular apps among image editors for Android, especially compared to our other suggestions. Except it is clear that this does not imply anything in relation to its quality or the resources that it offers to its users.
It has many cool filters, many manual adjustments (to change exposure, contrast, brightness, etc.) and even special effects to make your photos look like they were taken with film on an old camera.
Like so many others, you can download and use the app for free, but it also has paid features.
5. Adobe Lightroom
If you have already been interested in editing photos on your computer, it is quite possible that you have heard about Adobe Lightroom at some point. It is one of the most famous software for more serious editions and is widely used by professionals in the field.
Fortunately, it also has a mobile version for Android devices. Of course, this version does not have all the features of the original, but it still offers very advanced tools that can make your photos the way you imagined.
You have complete control to change the contrast, exposure, saturation and more in your images. You can also make cuts, touch-ups, add effects or use predefined settings. The app can be used for free, but it also has a premium version if you want some very useful additional features.
6. PicsArt
If we're talking about photo editors for Android, PicsArt is one of those apps that could never be forgotten. It has more than a billion downloads and is on the current list of apps chosen by Google Play publishers. Of course, that's not all that counts for our PicsArt indication here, after all, it really does offer features that make it one of the top editing apps for smartphones and tablets.
You can change the contrast, color, brightness and exposure of the photos if you want to give them a more manual touch. Other than that, you can do an overlay of the images, apply filters and touch up all the small details you need. The app can be downloaded for free, but you can make internal purchases if you have any features that interest you.
7. VSCO
Even if you haven't used VSCO yet, chances are you know about it. He is one of the most popular photo editors for Android, especially since it is used by several digital influencers.
The application has many beautiful filters and tools to edit your photos in a very detailed way. You can change the exposure, contrast, shadows, brightness and more. There are also some pre-defined settings in case you don't want to touch everything manually.
The best thing is that VSCO still has its own community that works much like a social network. This way, you can participate in weekly challenges and share your edits with other users.
8. InShot
Another very interesting alternative is InShot, which can be used both to edit photos and to edit videos. For those who like it, you can even make some videos using only your photos and select a special song or audio to put on top of the montage.
Other than that, it has some filters and some more basic editing features. Its focus is to offer tools for more relaxed and fun content, not least because it has more options for effects and stickers than for more advanced editions. The app can be downloaded for free, but there is an internal store for those who want even more content.
9. TouchRetouch
TouchRetouch, on the other hand, is the perfect application for those who do not only want to edit their photos but also for those who want to fully manipulate them. It is not like the other publishers we have mentioned so far, nor does it offer the same tools as them. For that reason, we suggest TouchRetouch as a complementary app instead of being the main editor.
It serves to touch up everything you can imagine in your images. Whether to remove an unwanted object or even to remove any imperfections that you only noticed after taking the photo. There are few apps that offer features like this and even fewer that manage to do that with the TouchRetouch quality.
As you can imagine, such an app ends up being paid for, but if you have a Google Pass subscription, you can download it for free.
10. Prism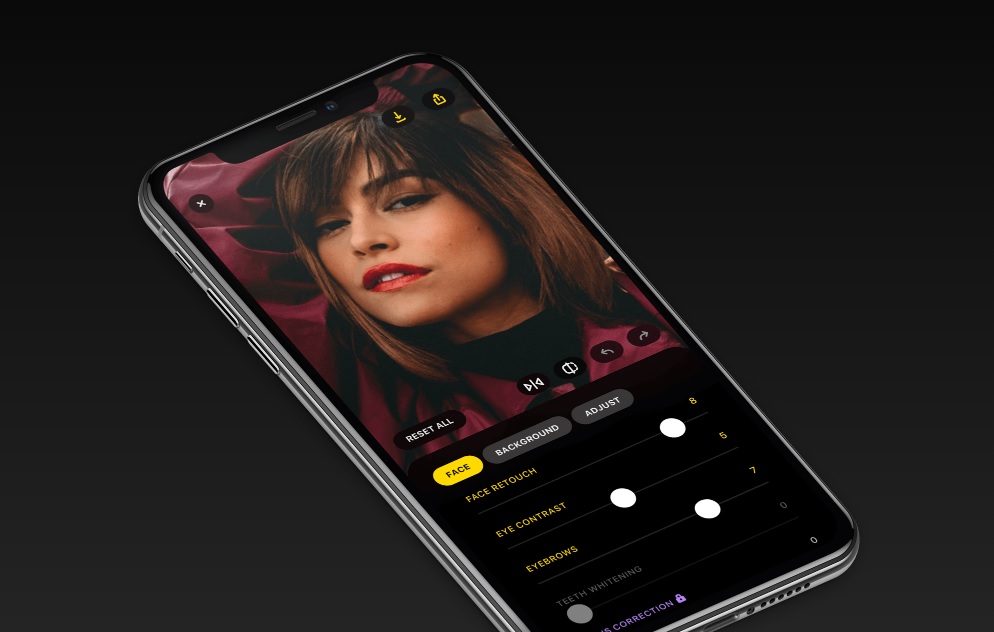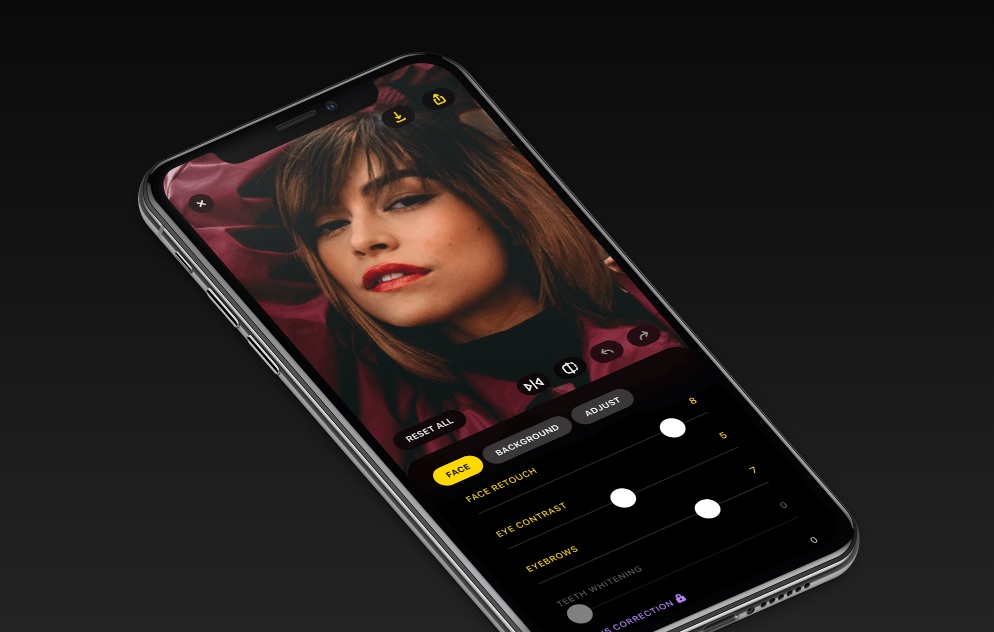 If you want to make art with your photos, Prisma is the perfect appSource: Prisma / Reproduction
A good suggestion for those who want to give a more artistic touch to their photos is the Prisma. He was very successful in his release because he has a different concept in the filters he offers, as he tries to make his images look like paintings of the most varied artistic styles.
There are more than 500 different filters already available in the app, with even more options being added occasionally. The interesting thing is that he uses an artificial intelligence system to apply the filters, thus achieving a much more beautiful result and that fits well in each specific photo.
You can still make several adjustments to each filter to make the picture perfect, especially if you don't want the art effect to look so strong on certain images. Although many filters can be used for free today, most are only available if you subscribe to the monthly or annual subscription to the app.