On June 28, the LGBTQIA+ community celebrates a very important date: it is the LGBTQIA+ Pride Day. The date refers to an event that took place in 1969, in New York City. About fifty-two years later, many rights were conquered, but the struggle is constant and almost uninterrupted, considering that this social minority is still very marginalized on different scales.
Television series, in this sense, are important in several aspects, especially when it comes to representation. This word refers to the inclusion of this community — as it is in reality — in productions that reflect their daily lives and also some important experiences. This is all to present viewers with issues that can help fight prejudice.
(Netflix/Reproduction)Source:  Netflix
Thus, it is also interesting to note how some stereotypes were, fortunately, abandoned over the years to illustrate in a striking way how these characters can exist in a believable simplicity. In this context, the cast chosen to interpret them can say a lot about the producers' concern with inclusion that goes beyond the screen.
Evolution and commitment: screenwriters have been doing a good job in recent years
According to data studied, organized and disseminated by the NGO Gay & Lesbian Alliance Against Defamation (GLAAD) in 2019, there was a significant evolution in the increase of LGBTQIA+ characters present in series made for television and streaming in recent years.
The group's report investigated that, in the 2019-2020 season, there were about 10.2% of community characters present in the main casts of the productions. series like sex education, from Netflix, Pose, from FX, and batwoman, from The CW, were cited as good examples in terms of representativeness — working with a committed development towards today's social issues.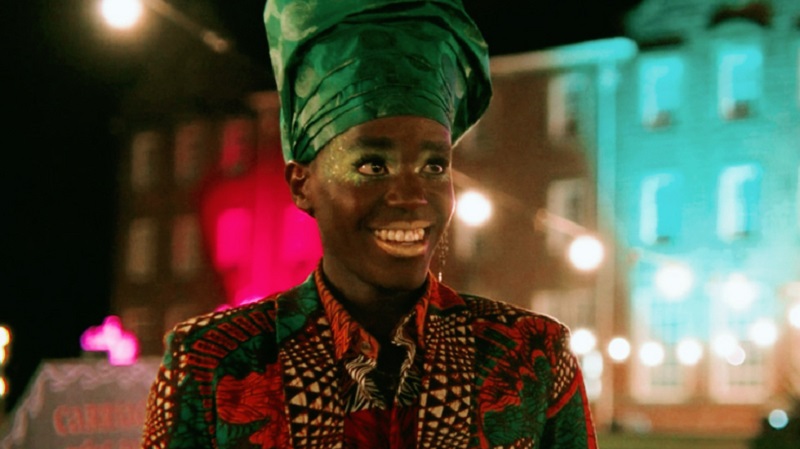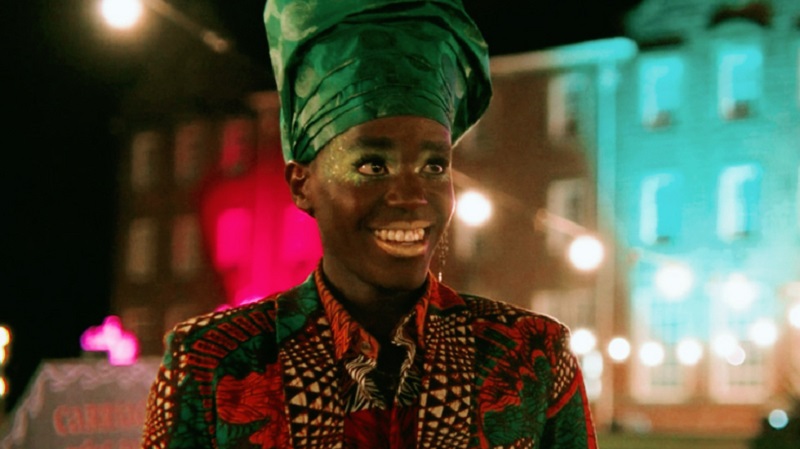 (Netflix/Reproduction)Source:  Netflix
"It's not enough just to have a LGBTQIA+ character present [nas séries] to gain the attention of this audience," said Sarah Kate Ellis, President and CEO of GLAAD, in an interview with CNN published at the time the data was first released.
According to the activist, screenwriters need to be aware of working on the deepest aspects of their characters, building a plausible plot in the context of individual experiences so that representations really happen. "These characters should reflect all the diversity of our community," he explained.
Representation in the series: LGBTQIA+ characters that made a difference
Most of the criticism made to serial productions on the LGBTQIA+ issue concerns an empty inclusion of characters belonging to the community.
With that in mind, what Sarah Kate Ellis highlighted years ago is important enough to think about how many people can relate to what is being shown on screen — even serving to help this community in times that can be tortuous.
And this can also go far beyond the romances that the characters may or may not cultivate over the seasons, saying more about an identity issue, something fundamental these days. Therefore, within this aspect, we can mention some characters that are full of layers and brought, in fact, a real revolution in the series.
This is the case of Callie Torres (played by Sara Ramirez), in Grey's Anatomy — one of the highest-rated productions on American television. The character was introduced in the 2nd season of the show with very common nuances and which until then did not resonate with the LGBTQIA+ community.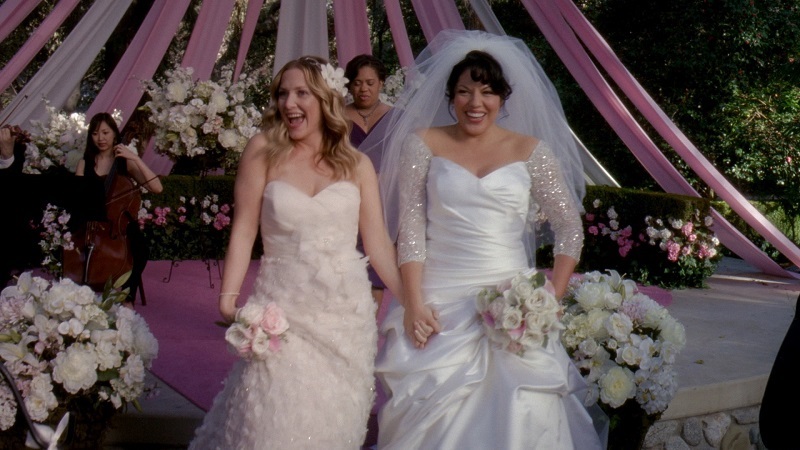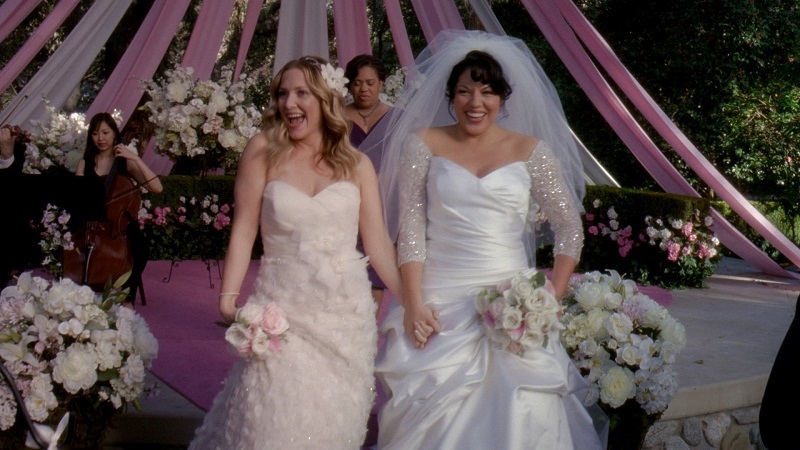 (ABC/Reproduction)Source:  ABC
However, from her involvement with cardiothoracic surgeon Erica Hahn (Brooke Smith), Callie began to question her feelings and, consequently, her sexuality. Although her heart felt that she was able to fall in love with another woman, there were other doubts lurking in her thoughts.
Callie later met pediatrician Arizona Robbins (Jessica Capshaw) and the two forged one of the most celebrated romances among fans, culminating in a stunningly beautiful marriage showcased in Season 7. But it can be said that the orthopedic surgeon was still attracted to men, even though she was in a homosexual relationship.
In this sense, Callie is very important for bisexual representation, as she shows, throughout her development in the series – always going beyond these personal details – that her sexuality was not conditioned to the relationships she cultivated, but to her own identity, something that she herself managed to understand over time and her maturity.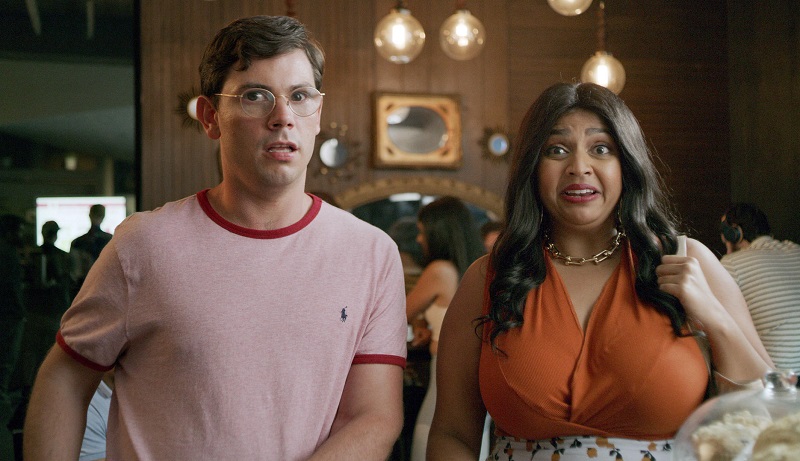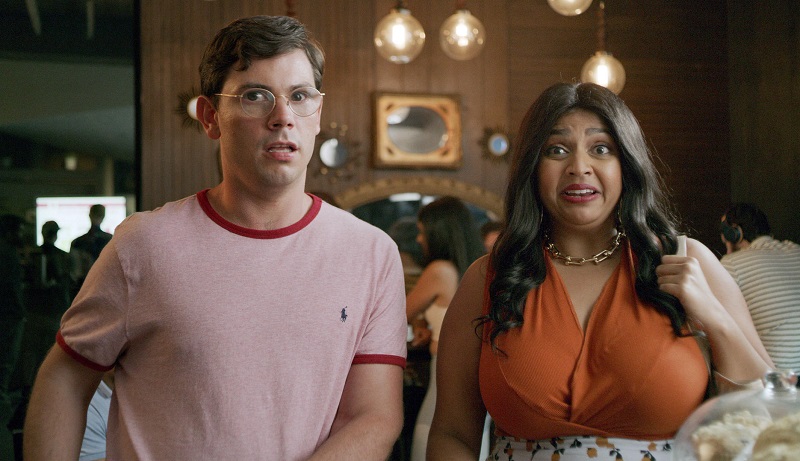 (Netflix/Reproduction)Source:  Netflix
Besides her, we could cite other amazing examples, such as Sophia Burset (Laverne Cox), from Orange is the New Black, Ryan (Ryan O'Connell), from Special, and also Santana Lopez (Naya Rivera), from glee. Fortunately, more and more characters that ooze diversity and representation are more and more common on the small screens.
With all these aspects, more than ever, let us remember that: representation always matters!