The notebook market has very popular models, with screens between 13 and 15 inches. The mission of all companies, perhaps, is to reduce the size of the body and fit a bigger screen. That's one of the premises of the LG Gram 17, which has a giant 17-inch screen but is also much lighter than most notebooks.
This model we tested was announced by LG during CES 2021 and is focused on productivity, with good battery life and regular performance, but the price is "out there": for R$10k, the premium model offers all these features .
Design
The LG Gram is not a compact notebook nor is it intended to be. In fact, it's quite large and also very light, at around 1.3 kg. The idea is simple: offer a very large screen, but without compromising the look or mobility of the device.
His design, with rounded corners, also has advantages with this bet. It has just the name "gram" of the line in embossed and body coated in magnesium alloy, with everything very minimalist. Also, the good weight distribution allows you to open the lid of the LG Gram with just one hand. The brand also guarantees that it is very resistant, with military certification.
For those who like to write, the keyboard is spaced, very soft and has number keys, in addition to having a fingerprint reader. The lighting "sin" a little because it has only three levels, which are quite strong. It would be nice to have a lighter level just to help identify the keys, not create a strong light source. In this regard, it is also worth noting that the touchpad has a good size and firm click.
Source: LG
The amount of inputs and outputs available in this model that we tested is also nice and has a good distribution. It has two USB 3.1, one USB-C 3.1 Thunderbolt 3, microSD card reader, HDMI, 3.5mm headphone output and an E45 Ethernet input, plus the security lock.
It also has a thermal cooling system (and enough space to dissipate heat), and around here we don't notice anything that might disturb in daily use. In fact, even the internal fans don't make noise very often.
screen and audio
Considering large models of notebooks, this one has a great highlight in LG's lineup. Its IPS LCD screen is 17 inches, which already tends to "flee" a little from the standard between 13″ and 15″. The resolution is also high (2560 px 1600 p), which makes all content very readable and presents sharp, faithful images with high contrast.
This certainly pleases both those who use the computer for productivity and those who prefer to consume multimedia content. LG also has Control Center software to calibrate and adjust screen characteristics, battery and manage other areas of hardware such as performance modes and the like.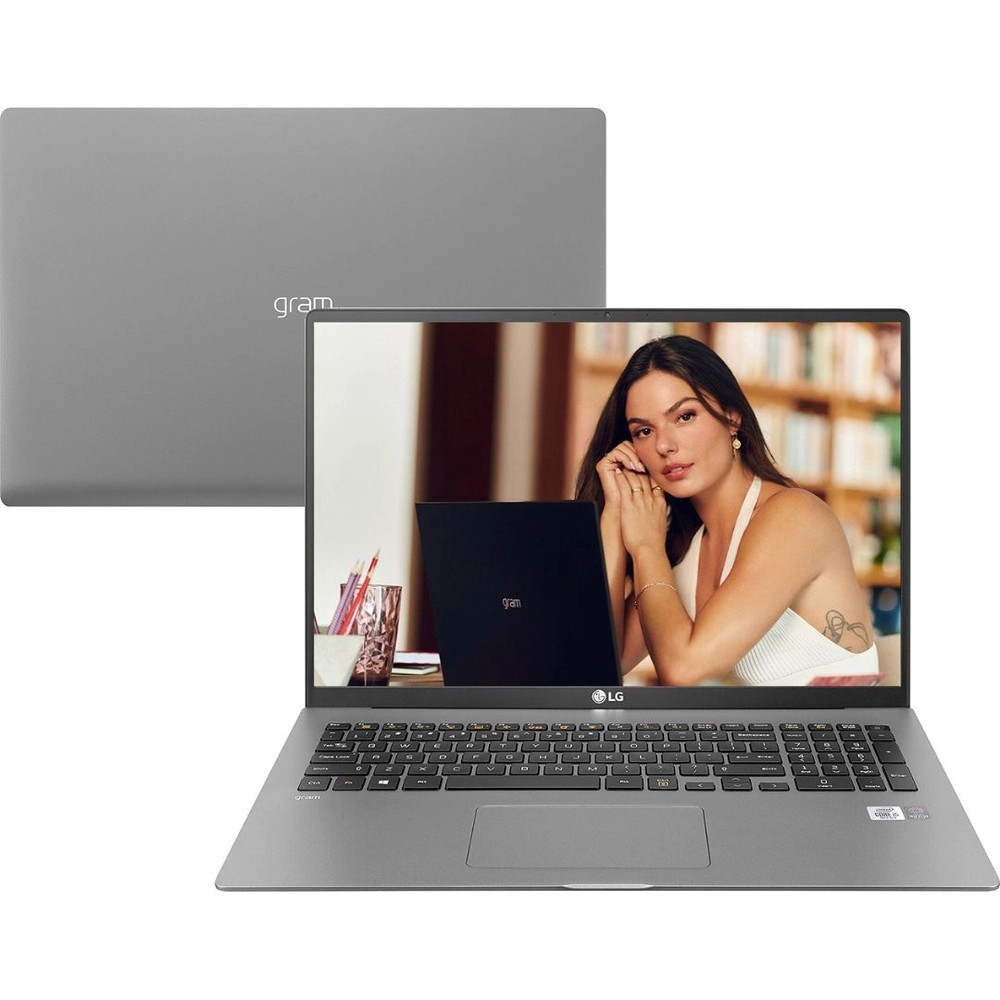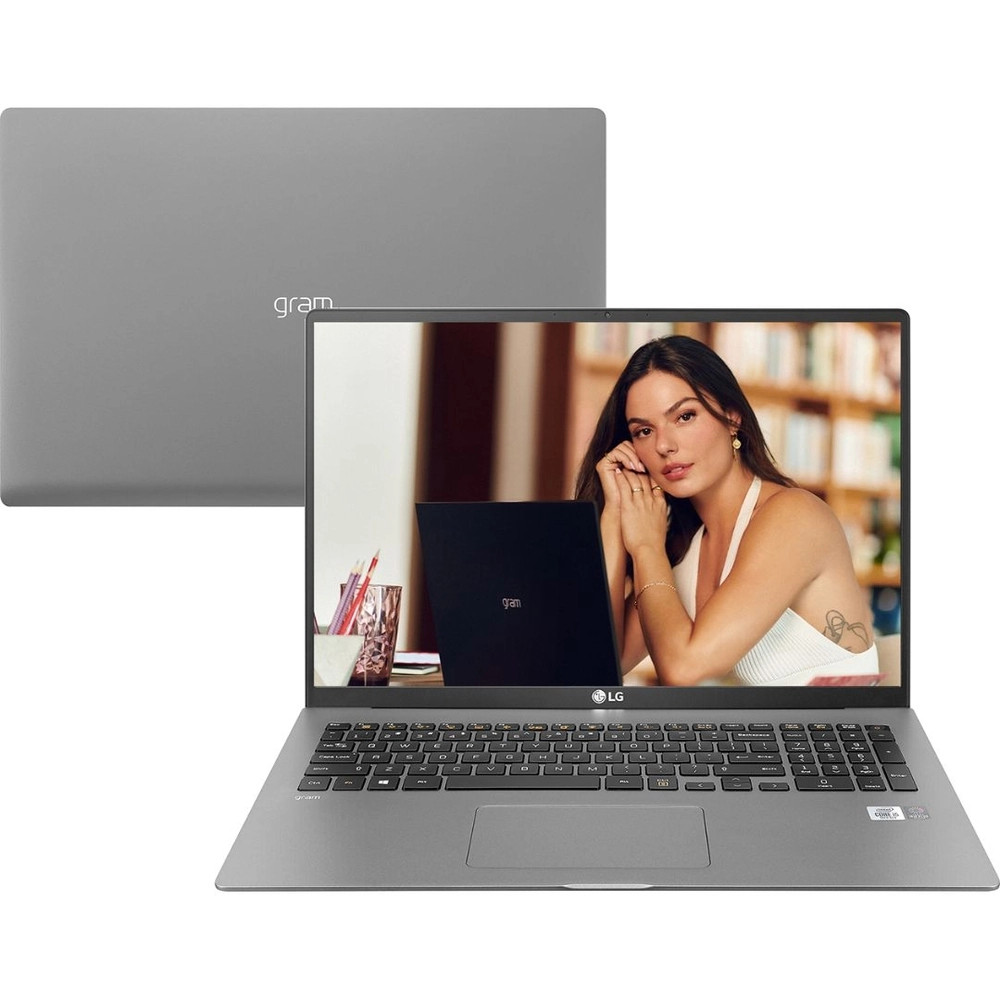 Source: LG
Still on the screen, it is worth noting that the edges are very thin, contributing to this more compact design. The brightness is not very high, but this is not exactly recommended for outdoor use. What could help, perhaps, would be a matte finish, but that is not the case.
The dual audio system (1.5 W each), which is located at the bottom, is not very powerful. For example, you don't really notice the presence of bass; in that case, it may be better to opt for high quality headphones.
Performance and battery
This line of LG notebooks also brings the 11th generation of Intel chips, but this model is not the case. It features the 10th generation Core i5, which features integrated graphics. In addition, it brings 8GB of RAM, 256GB of SSD and Windows 10 Home.
If you are thinking of switching to an even more powerful model, the brand offers another one, also with 17 inches, with double the RAM and storage, as well as a newer processor and better graphics chip.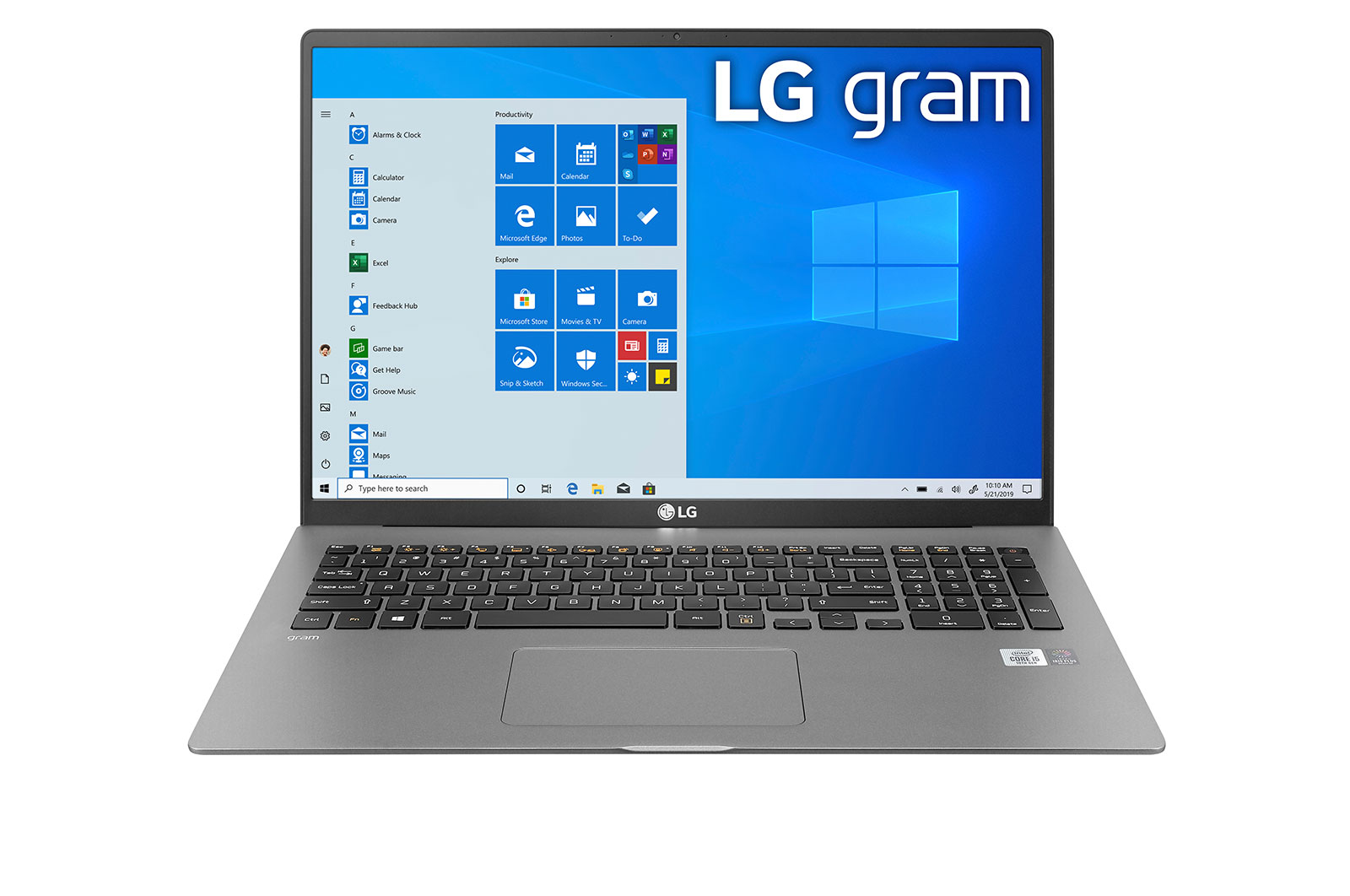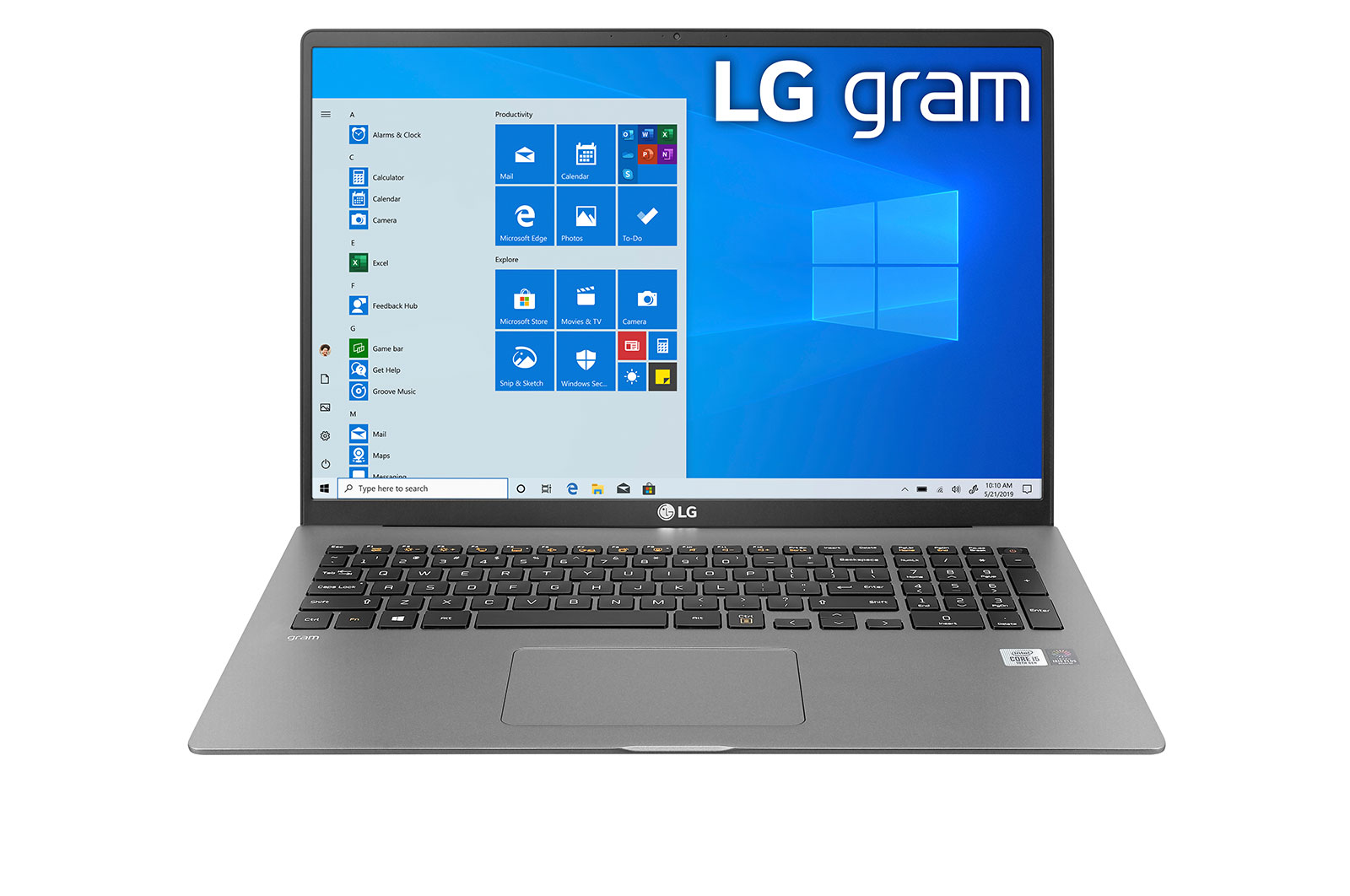 Source: LG
About this model, we can safely say that it has good features, especially for productivity. The large screen allows you to use multiple apps at the same time, while performance is not lacking.
With more demanding tasks or apps, of course, you may experience some slowdown, but that's in extreme cases, such as when editing large images or videos. Normally, the CPU temperature has been kept stable, which is great for extended use.
The startup time of apps and Windows itself is very fast, which also helps with multitasking. Here, it is worth highlighting the fast storage, which allows better data exchange even with external components such as SSDs.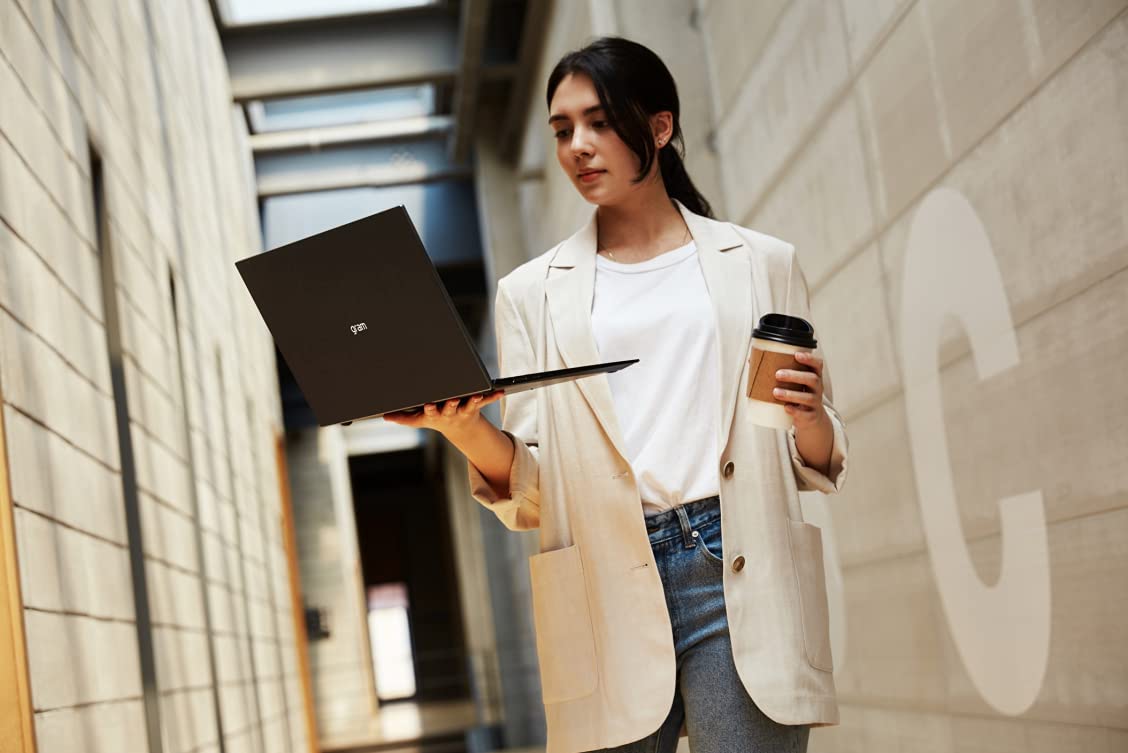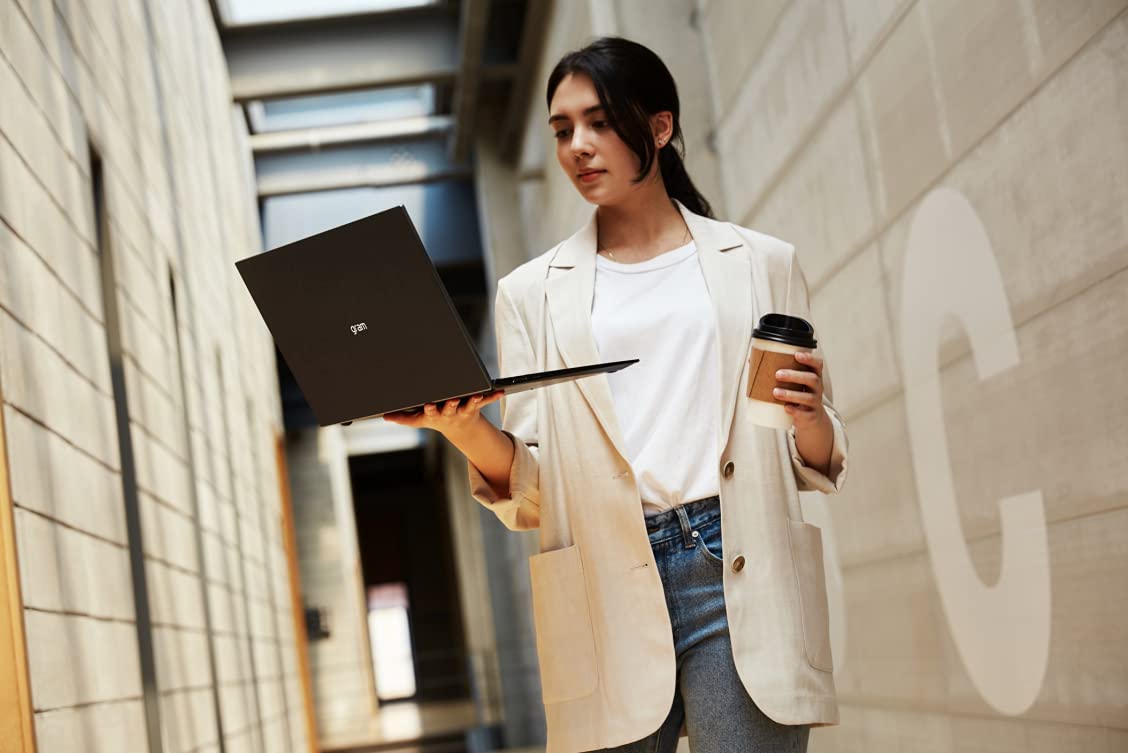 Source: LG
The battery of this model brings 80 Wh and autonomy for 17 hours, according to the brand. We couldn't reach this specific value, but we managed to maintain an average of only 1 charge per day. Taking it out of the shot close to 100% in the morning, the LG Gram only showed that it needed a new charge the next morning.
Charging time is up to 3 hours, but it also allows you to use the USB-C port to do this. This time ends up not being reduced drastically, but it can be a good one for those who don't like carrying numerous cables and chargers around.
With that in mind, it's worth pointing out that this is not a gaming-focused computer. But, thinking about productivity and use for work or studies, it does not show difficulties in performance or battery life.
In terms of connectivity, it supports Bluetooth 5.0, Wi-Fi 6 and has a USB-C to RJ45 adapter in the box.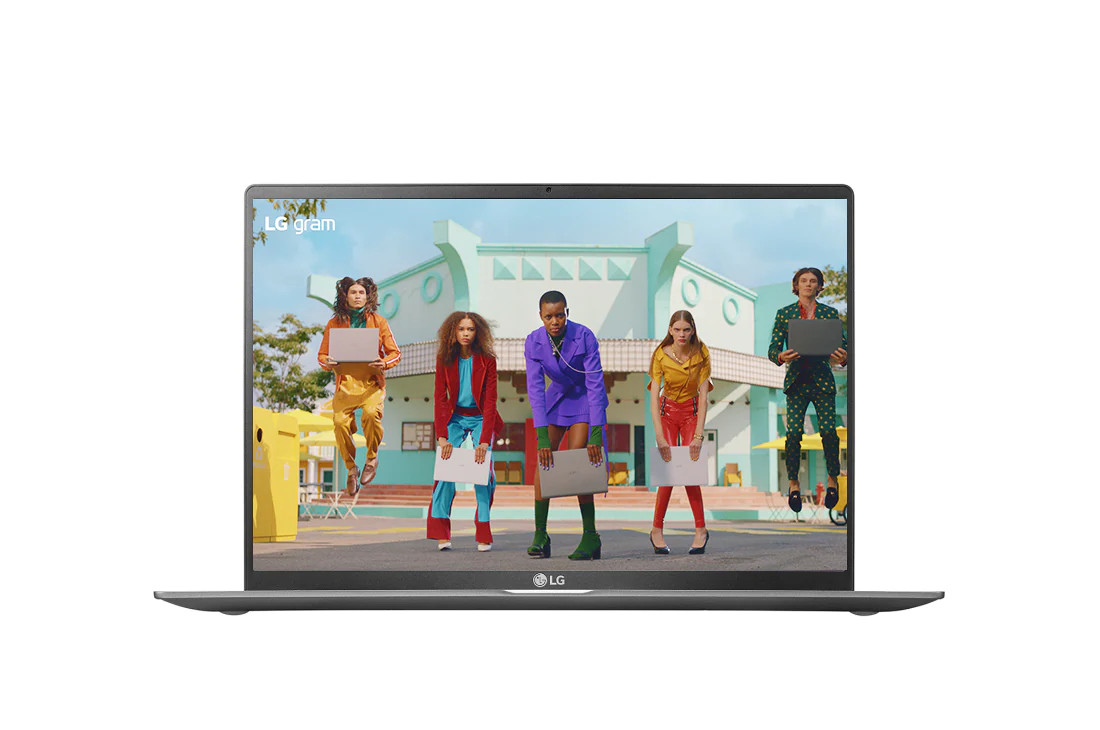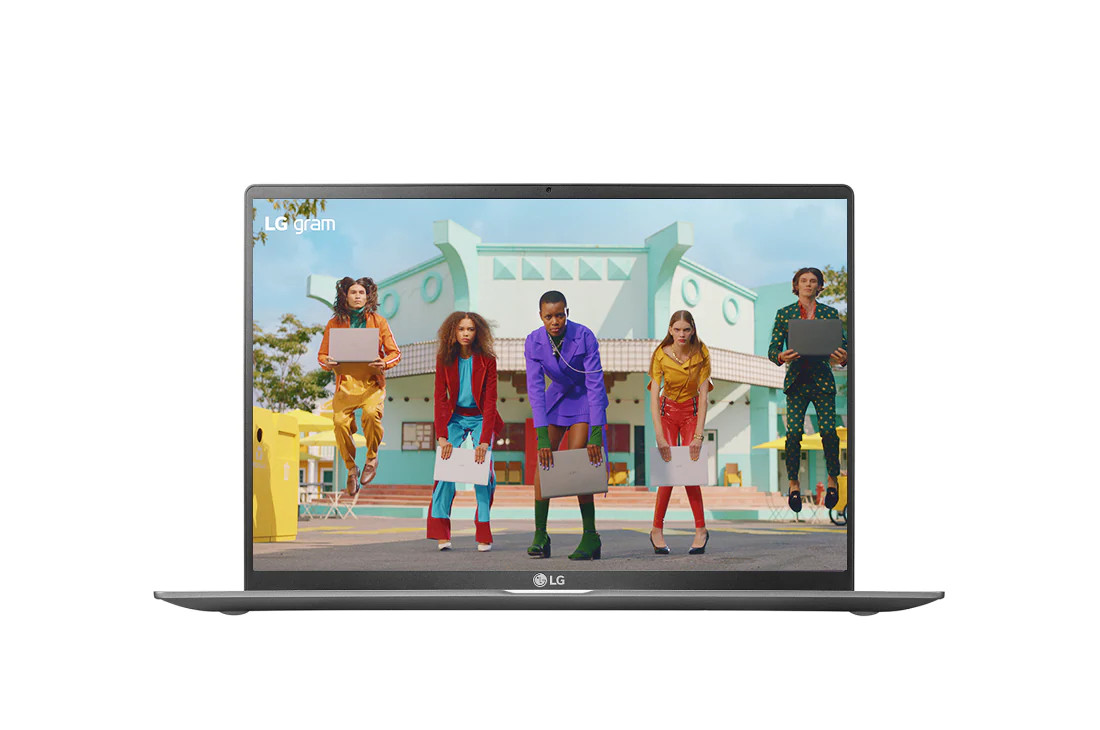 Source: LG
It is worth it?
The LG Gram 17 is a computer for those looking for very specific features. The large screen is one of the main differences and is linked to another positive point: lightness. He can impress for this, as large notebooks aren't usually quite portable.
Another good highlight is the battery, which even using different browsers, videoconferencing apps, Photoshop for light editing and the like, can handle a full day of work. Finally, the overall look and comfortable keyboard are also nice additions to the lineup.
But, of course, it also misses some points, as it doesn't allow you to configure other components. The screen, which is large and satisfying, has only fair brightness and is very reflective. The audio quality is good only for watching videos, movies or series without waiting too long, despite being compatible with DTS:X.
Another negative point of the line is the price: for this model, LG recommends the value of R$ 10 thousand, which is rather high and prohibitive for many people. It even implies competitive options: Apple's M1 line gains performance, and the new Dell XPS 13 too, as it brings the 11th generation Intel i7, more RAM and storage; both for an approximate price.
That's exactly what the consumer needs: to have a giant screen in a light body or more performance and a compact screen. All very expensive. Which one do you prefer?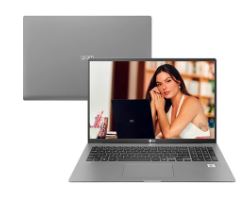 The combination of powerful performance and light surprise allows you to go from work to a trip without worry!