WhatsApp is one of the most popular messaging apps in the world, and there are many reasons for this. In addition to being very intuitive, it has several features, such as speeding up audio playback speed, access via browser and dynamics when chatting with other people.
But, in addition, one of the advantages of current messengers — including WhatsApp — is the ability to send stickers in conversations. In addition to making conversations more dynamic, they can be fun and a more personal way to react or respond to your friends. And it's very easy to create your own collection of stickers to use anytime.
If you would like to have your personal packages, but still don't know how to do it, we will explain a very simple method, so that you always have the ideal card for every moment. Remember that there are several ways to perform this procedure. Here, we will be using the Sticker.ly app, available for Android and iOS.
creating stickers
When you open Sticker.ly, you will find a series of sticker packs ready to download. In addition, you can also search in predefined categories, which appear at the top of the screen, or search for a specific topic.
In this tutorial, we will create one from scratch. For this you must click on the "+", located at the bottom of the screen. The app will ask you if you want to create an animated or a normal figurine. We'll teach you the procedure to make a normal one, but the animated ones follow the same steps, except that you create it from a video and not a photo.
1. In your cell phone gallery, you will find the image you would like to use in your sticker. In this case, one by Michael Scott was used in The Office.
2. On the next screen, you have the option to crop the background or not. Sticker.ly has a very useful feature that does this automatically, however in some cases the app cannot recognize the background boundaries and you will need to use the manual tool for that. On this screen you can also cut out the size of your figurine, in case you want to leave it in a smaller format, for example.
Sticker.ly has a large bank of stickers that are always up to date.Source:  Sticker.ly/Reproduction
3. With the first edits done, you can now customize your sticker. It is possible to fine-tune the crop if the automatic function is not very good. You can also add an emoji or texts. In the case of texts, the editing menu is quite complete, allowing you to choose font, color, size, and other adjustments you want.
4. Finally, after having made the final edits, you must choose a tag for your new sticker and you will be able to choose where you want to save it. You can choose between creating a new package, or adding to a package you already own. Once this is done, it will be stored in the application.
5. To add it to WhatsApp, simply access the package and click on the button located at the bottom of the "Add to WhatsApp" screen. The app forwards the image automatically.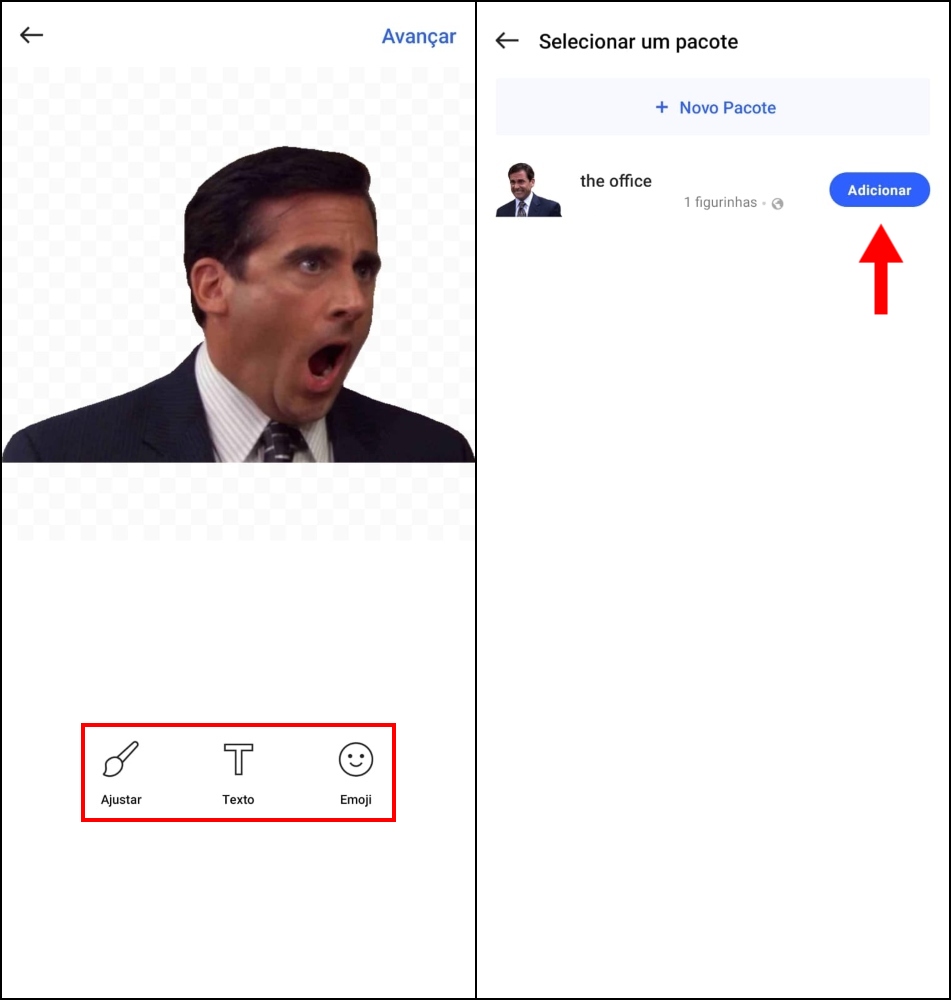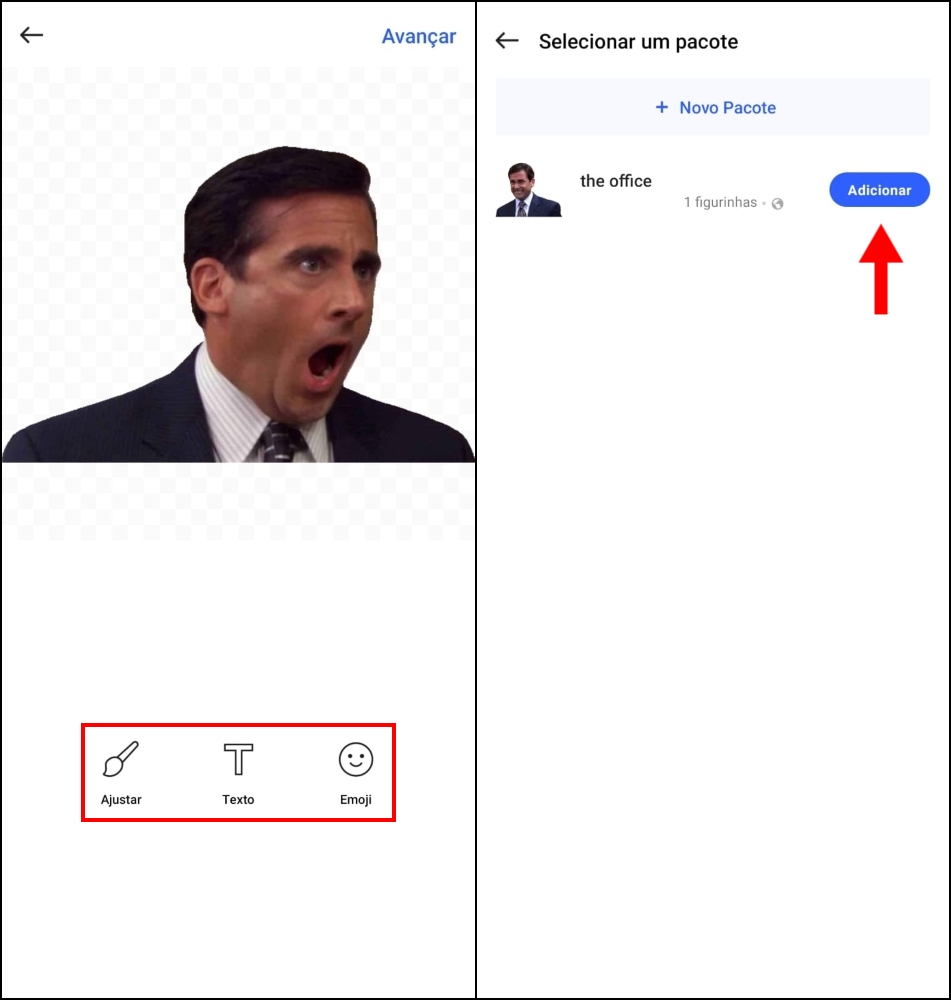 It is possible to keep a collection of various sticker packs and add them directly to WhatsApp.Source:  Sticker.ly/Reproduction
It is important to remember that when you send a sticker in a conversation, it is no longer private and the people who received it have access to it as well. Furthermore, it is important that your stickers do not violate the WhatsApp terms of use. This involves not infringing on privacy, publicity or intellectual property rights. The use of illegal, obscene, defamatory, threatening, intimidating, harassing, racially or ethnically offensive content, among others, is also prohibited.