When it comes to the operating system, some traditional names of the market are quickly remembered by the public: Windows is dominant for Microsoft's performance with several computer manufacturers, Apple has the macOS ecosystem with constant updates and Linux, with two different ones incarnations, is a welcome alternative for anyone who is enthusiastic about the culture of free software.
However, in addition to these competitors, there is another operating system with more and more space in the sector: Chrome OS, a platform created by Google and which adopts the same name as its traditional browser.
Knowing this platform is not only being inside this competitive market in the desktop and notebook sector, but also evaluating a system that could be that of your next computer.
Which is?
Chrome OS is a simplified operating system that runs mainly from web features, based entirely on a Linux distribution.
In addition to the pre-installed applications and those that can be downloaded from compatible stores, Chrome OS offers few features of its own, such as a file manager, a media player and a system for remote access to other computers (Chrome Remote Desktop).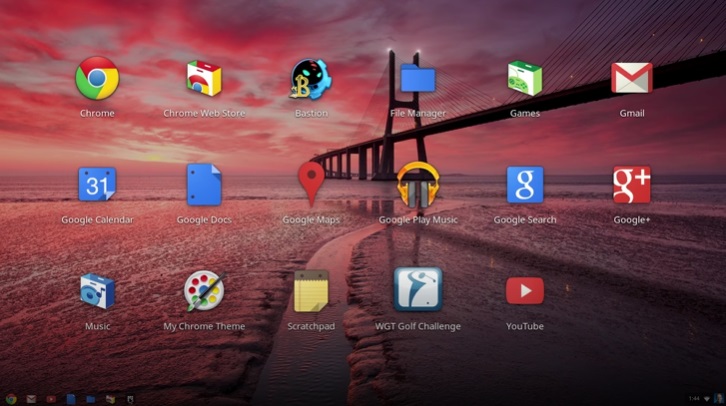 An old main screen interface.Source: Google
Everything else runs only from what you require from the system, with data and applications stored in the cloud. Updates also happen automatically and in the background, without interfering with navigation.
The configuration is thought to be simplified and the information is pulled and synchronized from a Google account. Still, protection is complex: applications run in individual environments to prevent widespread system infection and each boot involves a security scan of files.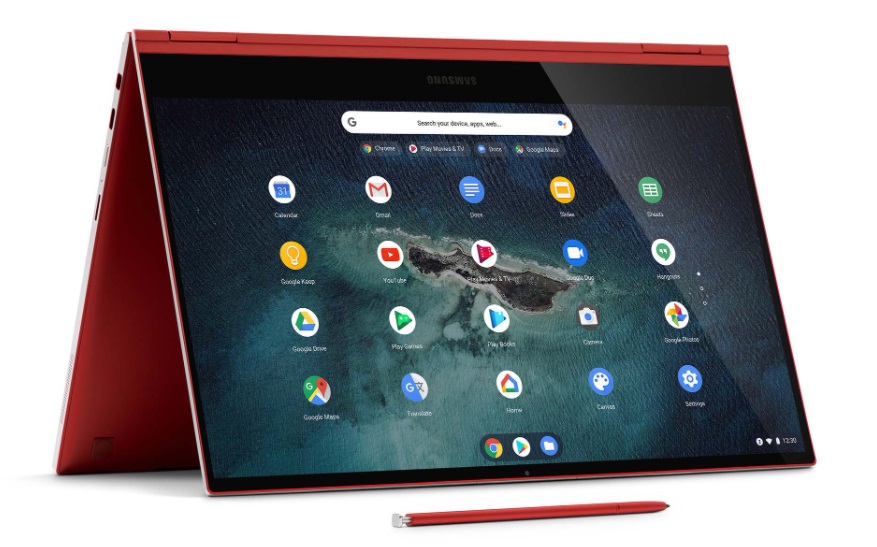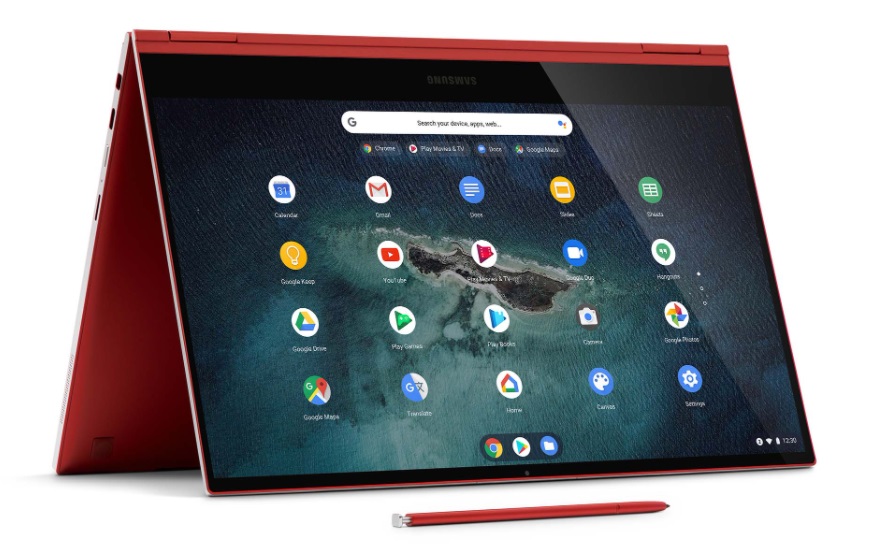 Chrome OS also has an interface for touch screens.Source: Samsung
Even because it is economical in functions, the platform also offers a streamlined boot and helps the battery to have a long-lasting autonomy. The low power consumption also allows manufacturers to launch lighter and thinner notebooks to run the system.
How did it start?
Chrome OS was officially announced in 2009 as a Google solution to further participate in the user's daily life. The brand's goal from the beginning was to offer an operating system that was as easy as possible to connect, use and configure – with most of the applications available being owned by the company.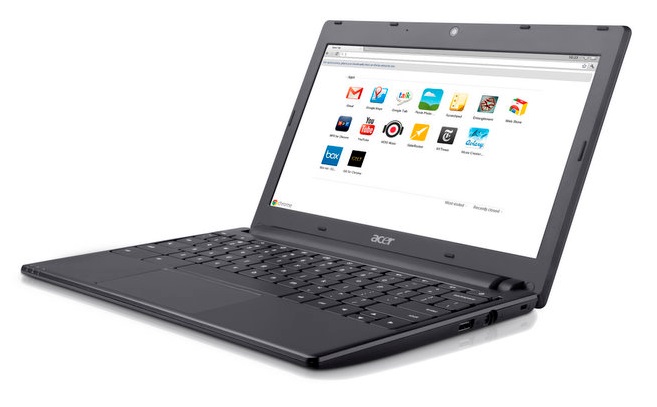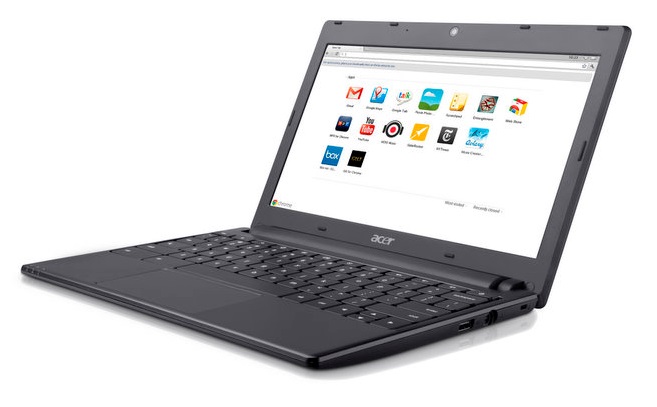 Acer AC700, one of the first Chromebooks.Source: Acer
The first notebooks running Chrome OS from the factory arrived only in 2011: models from Acer and Samsung, which were called Chromebooks. The term came to designate any laptop made in partnership with the company and, over the years, manufacturers such as HP, LG, Lenovo, Toshiba, ASUS, Dell and Google itself have launched models.
Always evolving
Initially, Chrome OS was seen as a platform very suitable for use in education and productivity, even because the first models did not offer more robust technical specifications. This scenario was changing little by little – the 2017 Pixelbook featured an Intel Core i7 chip, 16 GB of RAM and up to 512 GB of internal space via SSD.
The evolution of Chrome OS has been remarkable over the years, with the platform receiving visual and technical improvements to be seen in fact as an independent system, not just a "similar" solution to competitors. Currently, it already outperforms even macOS in market share.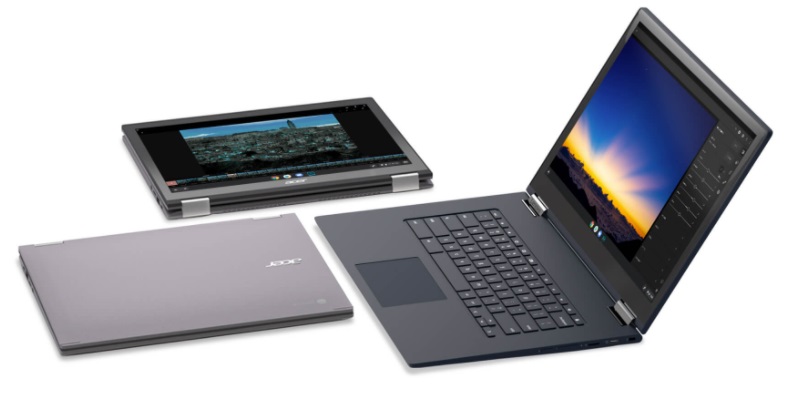 Notebooks come in different sizes, technical and visual specifications.Source: Google
Perhaps the biggest addition in recent years was the Google Play Store apps in 2016, expanding the collection of tools available. As of October 2020, Chrome OS has even run Windows applications through a tool that performs virtualization, which further expands the range of possibilities. The Steam game store is one of the plans for the near future.
How can I have Chrome OS?
Chrome OS is the operating system licensed by Google to partner manufacturers and is not available in isolation, either for purchase or installation. Therefore, you can search for specific models of Chromebooks or check the technical specifications of the desired computers that come with it from the factory.
But there is another possibility: using the Chromium OS, which is the open source project used by developers to make corrections, improvements or customizations to the system. However, downloading and compiling the platform for use are not recommended actions for those who have no experience and the Chromium OS is not aimed at the consumer.