November is a month of reflection on the history and construction of Brazilian society, it is the recognition of the influence and struggle of African descendants in the country's culture and economy. On the 20th, it is more than remembering the death of Zumbi dos Palmares, leader of Quilombo dos Palmares, murdered in 1695, it is also talking about the legacy, freedom, respect and human rights. Let's reflect together on why the other 11 months should represent a continuation of this awareness?
According to black activists Stockley Carmichael and Charles V. Hamilton, 'racism is ubiquitous, subliminal and permeates all of society'
In short, the authors cite the reproduction of underclass conditions in the black population, contributing to the maintenance of the same racist forms that affect institutions that, despite seeking ways to eradicate social discrimination, work based on racist factors, despite, sometimes they don't recognize them.
Brazil's ethnic-racial diversity in the corporate world still faces obstacles. According to the Brazilian Institute of Geography and Statistics (IBGE), 54% of the country's population declares itself black (black or brown), but we do not see this representation in organizational environments. The situation is even more serious in leadership positions, where only 6.3% of management positions and 4.7% of executive positions are composed of black people. There is also the aggravating factor that only 1.6% of management positions are held by black women, according to a survey carried out in 2016 by the Ethos Institute, which refers to the 500 largest companies in the country.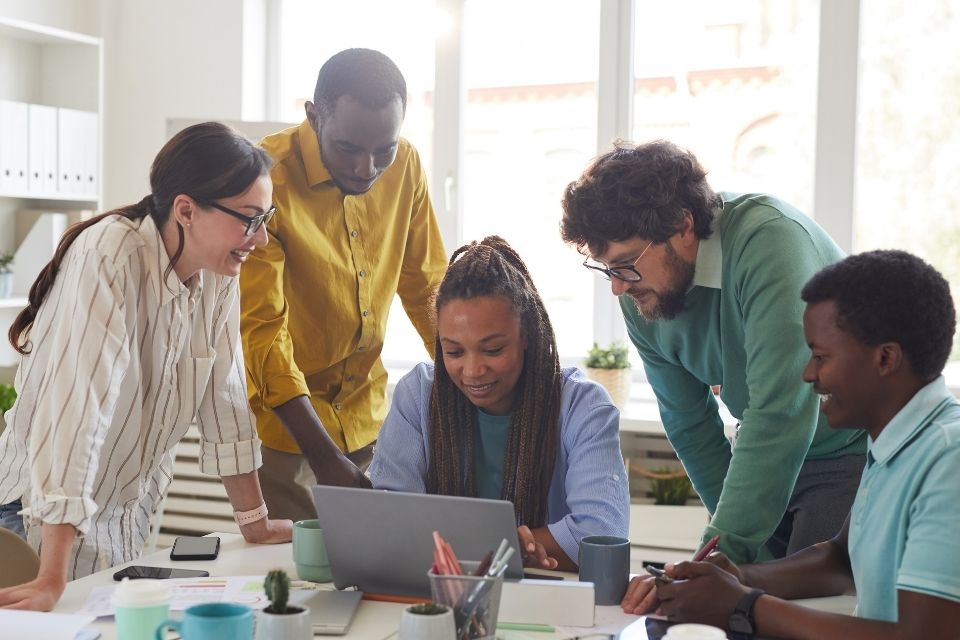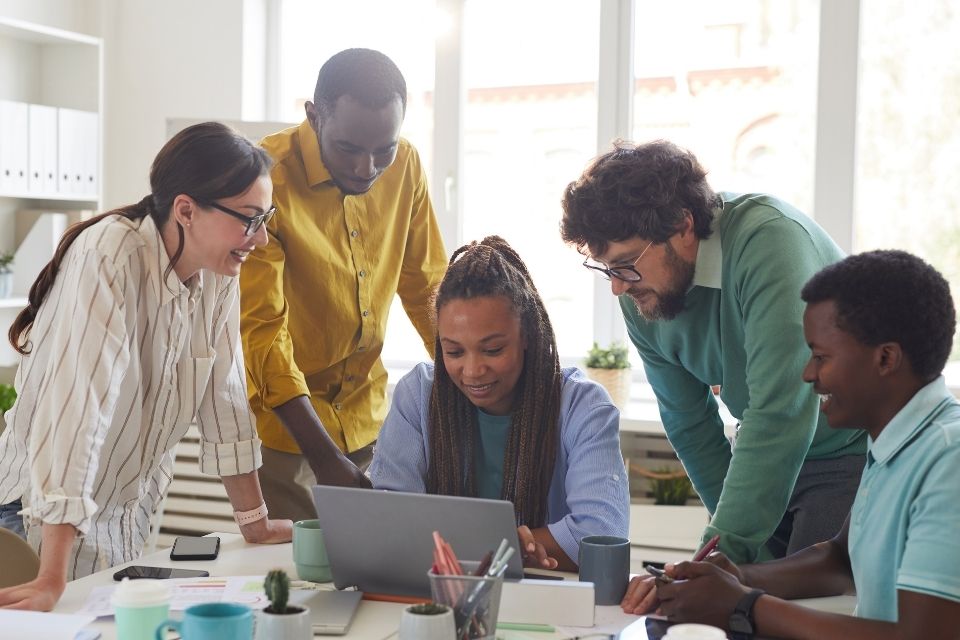 Fonte: Shutterstock
Other relevant data collected by the company Vagas.com in 2020 show that people who declare themselves black occupy 47% of operational positions and 11% of technical positions, in percentages higher than those reported by whites, indigenous peoples and yellows, but only 0.7% have board position.
Due to this framework, it is essential to implement racial inclusion policies that bring concrete proposals for narrowing the social abyss existing in these relationships and help in the historical repair necessary for racial equity in our country. In slow steps, in terms of social inclusion, some initiatives have been pointed out in the corporate world that encourage the promotion of diversity in teams.
The American activist and philosopher Angela Davis has a very powerful sentence: "In a racist society, it is not enough not to be racist, you have to be anti-racist", and to be anti-racist is to take actions that help fight racism. In the organizational environment, there are several examples of actions that can and should be implemented in favor of racial diversity, such as the engagement of leaders in order to recognize the importance of an inclusive practice for the company's growth and evolution; anti-racist education, which consists of involving the entire team in awareness and information programs; affirmative action for hiring more diverse candidates, training for unconscious biases, and inclusive hiring for decision makers; in addition to looking for suppliers with diversity promotion practices or, better still, buying directly from people who declare themselves black.
It is also possible to improve a much more prudent and inclusive language, establish healthy internal communication behaviors through training, training, humanized mentoring and based on diversity. It is necessary to understand that, in addition to hiring, we have to reverse the situation internally, generating awareness and knowledge.
At Intel, for example, these practices are already taking place in a fluid and engaged way. They are affinity groups and diversity committees that discuss the planning of actions to generate more equity and inclusion for the company. These are partnerships with organizations that fight for the promotion of racial inclusion and overcoming racism, such as Faculdade Zumbi dos Palmares, which coordinates the Business Initiative for Racial Equality, which represents the articulation between companies with an even more significant performance in addressing the issue, establishing a space for dialogue for the Brazilian business community around ten commitments, including the promotion and appreciation of ethnic-racial diversity, respect and fair treatment to all people, the promotion of safe and healthy environments, and awareness and educating employees on the topic.
It is extremely important that companies form affinity groups, hire external speakers and seek knowledge from those who understand the topic, in order to create a layer of strength and fight against racism and a fairer society, bringing the theme of diversity and racial inclusion on the business agenda year-round, not just black awareness month.
***
Telma Gircis is Intel's HR leader for Latin America and Canada.