Mechanical keyboards are usually on the list of those who want to build a gaming PC. However, non-gamers can also make good use of this product for its accuracy and durability, even though the price is a little high. But is it worth investing in a mechanical keyboard? To help you with a possible purchase decision, the technoblog talked to HyperX, Razer and Logitech.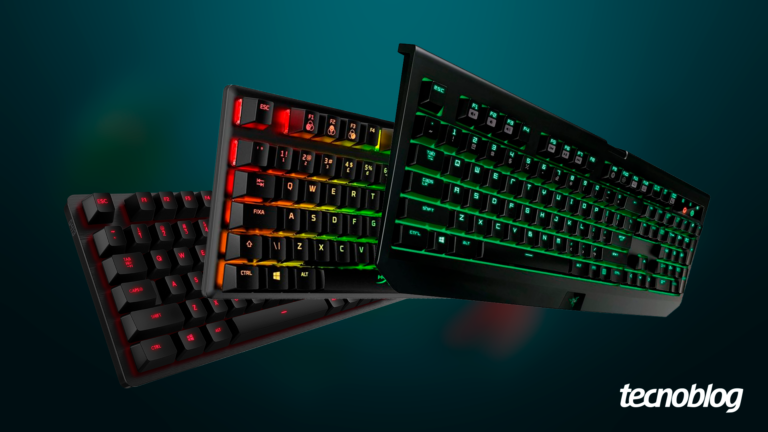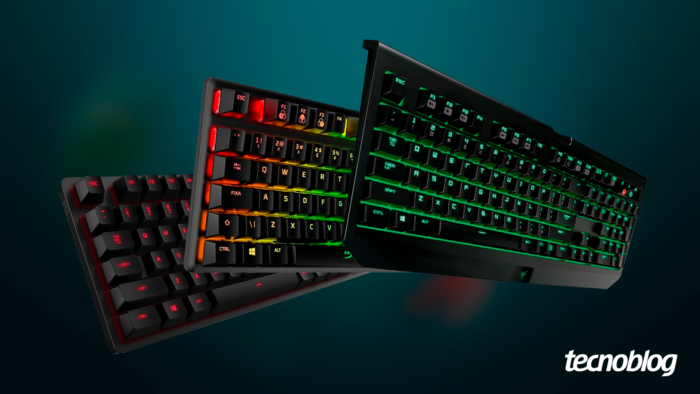 Below, see some information about the peripheral clarified by these three manufacturers. If you still have questions, don't hesitate to write them in the comments!
who responds to technoblog:
Caio Ricci, Business Development Manager at HyperX in Brazil
Vitor Martins, director of Razer Latin America
Renato Voltarelli, head of marketing at Logitech
1. What are the attractions of a mechanical keyboard for non-gamers?
Victor Martins (Razer): in terms of performance, it doesn't change much. The response time when you press a key in a game is important, when you are writing an email, not so much. But I believe that people who are not gamers and looking for a mechanical keyboard, look for comfort.
Renato Voltarelli (Logitech): the mechanical keys are a highlight with their individual activation system, which offer more precision and reliability. It is worth remembering that this type of key is more durable and attracts professionals who work typing a lot, such as programmers, writers, among others. There are also options for gaming keyboards with ABNT2 layout, which is more familiar to Brazilian users.
2. What are the differences between mechanical and membrane keyboards?
Caio Ricci (HyperX): the main difference between the mechanical keyboard and the membrane keyboard is that the first uses individual switches to activate commands. That is, under each key there is a mechanical structure that, when activated, sends a signal to the computer.
The membrane keyboard, on the other hand, has a single plastic film under the keys that extends throughout its structure. Finally, there is also the semi-mechanical keyboard that features a hybrid operation, with mechanical activation on keys with more use and membrane activation on less-used keys.
In addition to being faster, the mechanical keyboard technology provides greater comfort when typing, requires less user strength and prevents the activation of keys that have not been pressed. These advantages make mechanical keyboards the most used by gamers, who seek fast and accurate activations of their commands for better performance in matches.
Victor Martins (Razer): You can definitely have fun with membrane keyboards. Nowadays, we have a technology called Mecha-Membrane, which is a membrane keyboard that gives you the tactile feel of a mechanical keyboard. (…) I don't believe that the mechanical keyboard is the best on the market today, because there is still the optical one, which is superior to the mechanical one in terms of response time.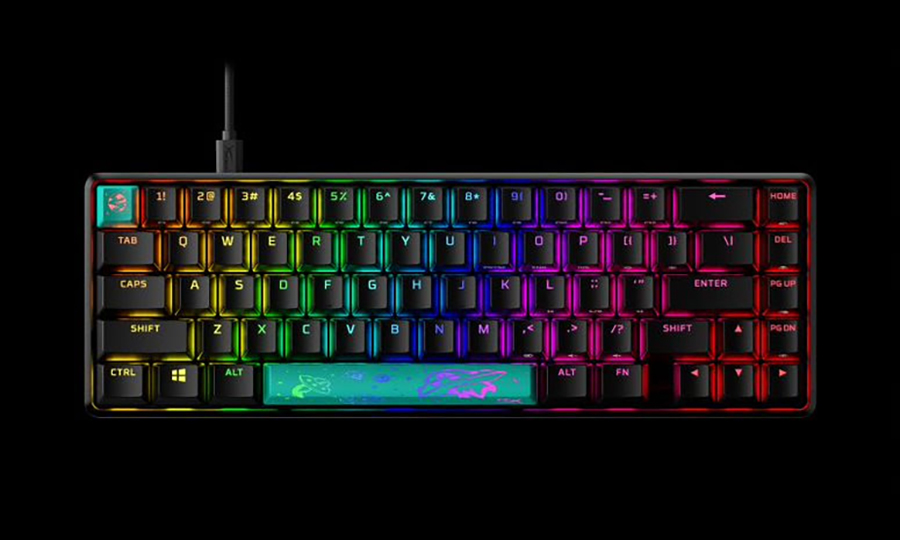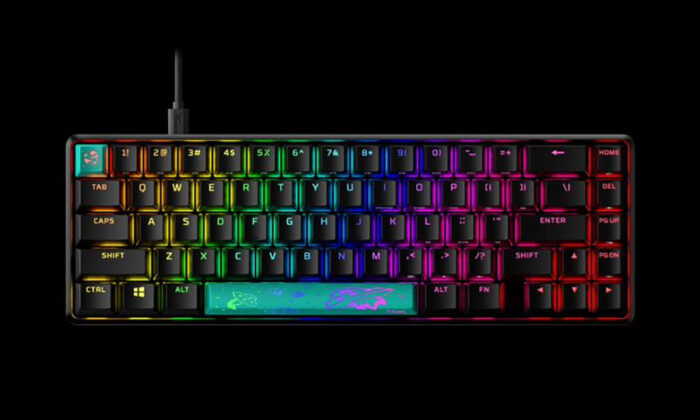 3. I want to buy a mechanical keyboard. How to choose a model?
Caio Ricci (HyperX): When buying the keyboard, people need to ask themselves for what purpose they are going to use it: if it will only be for playing games, if it will also be used for work or studying at home.
Another key point is to evaluate the size of the table on which the setup is mounted to define which keyboard size best fits that space. It's also important, if possible, to test out the different types of mechanical switches first to find out which best fits your typing style.
4. What are the differences and models of mechanical switches available in Brazil?
Mechanical switch offerings often vary by keyboard models. For this article, in particular, we will deal with the equipment of the manufacturers interviewed.
Renato Voltarelli (Logitech): we offer, for example, a choice of standard height or low profile switches available on models: GL Tactile (tactile key providing subtle, accurate and instantaneous feedback); GX Blue Clicky (audible and tactile feedback, just like traditional gaming switches); GX Red Linear (smooth and fluid keys, the Linear profile is great for repeated typing, with quick, successive presses); Romer-G Tactile (minimum feedback to ensure accuracy at the time of actuation, without being too loud).
Victor Martins (Razer): Razer's red switch is an optical one and the fastest we have. Our purple switch is also optical, but because the distance from the key to the trigger is longer, the click activation time is not as fast as the red one. We're talking milliseconds of difference. The purple switch is more comfortable than the red one, as it offers that feeling of pressing the key more and what we call the "click feel".
When we go to mechanical switches, we also have two technologies: the shorter one we call Stealth, and this is the yellow switch and the green switch, which has a slightly longer distance. In addition to these we also have the Mecha-Membrane, the Ornata, and below that the normal membrane. All Razer keyboards have anti-ghosting.
Caio Ricci (HyperX): In 2019, HyperX introduced the first self-made switches and launched the Alloy Origins mechanical keyboard (with the HyperX Red switch), which was followed by the Alloy Origins models (with HyperX Aqua and HyperX Blue switches), released in 2020 and 2021, respectively.
The HyperX Red switch has a linear style that, when pressed, travels smoothly, without any tactile changes that indicate to the user the exact moment of the key press. This smooth motion makes the switch quieter than the tactile and click. The HyperX Aqua is tactile in style and offers intermediate feedback to the user, both in sound and sensitivity. Finally, HyperX Blue is a click-type switch with tactile and audible feedback.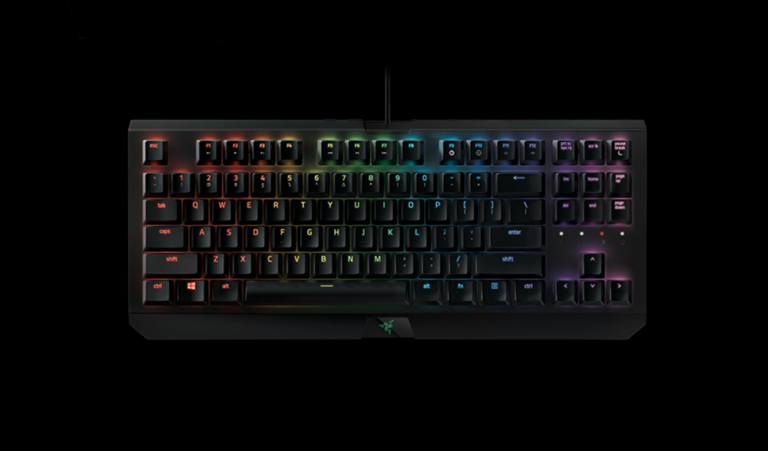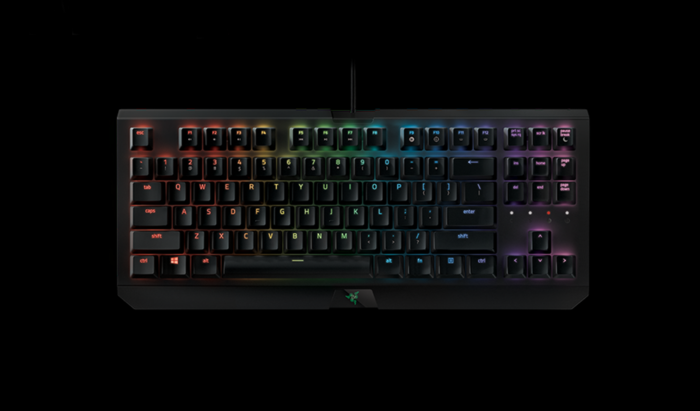 5. Traditional or compact size: which one to choose?
Victor Martins (Razer): the most compact keyboards end up being the most sought after by gamers. You will hardly find someone looking for a keyboard to work that opts for a more compact model. But the gamer, in turn, especially when he needs a bigger space to use the mouse, ends up giving up some keys, for the best use of the mouse.
Caio Ricci (HyperX): We have different sizes and finishes, from more robust models with dedicated media keys, such as the Alloy Elite line, to compact keyboards, such as the Alloy FPS and Alloy Origins lines. Our latest model released, the Alloy Origins 60%, for example, is an ultra-compact peripheral that is only 60% the size of a traditional keyboard and has a different, gamer-minded layout.
Renato Voltarelli (Logitech): Logitech offers different sizes and designs as an option for all gamers. A highlight, for example, is the Pro Series. This is a line (…) of products created with pro players, designed for them, but made available to all customers.
Another case is the Pro Keyboard with a compact Tenkeyless (TKL) design. In addition to the GX Blue Clicky switches, it also features RGB Lightsync lighting and a detachable cable for easy transport.
We are in a new market moment in which wireless peripherals are a reality for those who want freedom in their setup. The G613 mechanical keyboard models, which are more robust with an integrated wrist rest, or the G915 and G915 TKL models, which feature low-standard keys and both with aluminum design, allow us to always serve the largest possible audience.
6. Do mechanical keyboards last longer?
Caio Ricci (HyperX): All our peripherals are 100% factory tested to prove they deliver what they promise. The mechanical switches used by HyperX in their keyboards have a lifespan of up to 80 million clicks per key, and are certainly more durable than membrane keyboards.
The keyboards are designed with a brushed aluminum structure similar to that used in aircraft, for maximum durability and stability. HyperX switches are faster acting and require less force on click compared to traditional mechanical switches, thus offering a competitive in-game advantage and greater comfort, preventing finger fatigue even during long hours of gameplay.
Renato Voltarelli (Logitech): All Logitech G switches undergo intense testing of up to 70 million clicks, held to a high standard that ensures the best performance and reliability.
Currently, the G413 and G512 keyboards are built with 5052 aluminum magnesium alloy, the same used in aviation, as are the G815, G915 and G915 TKL models. In addition to this premium finish, our products come with a two-year warranty.
Victor Martins (Razer): certainly mechanical keyboards are more durable than membrane ones, we usually measure this by the number of clicks. While a membrane one can last from 20 to 30 million clicks, an optical one reaches 100 million. And all Razer products undergo strict quality control. No product goes to market until it's been tested, both at the factory and by gamers alike.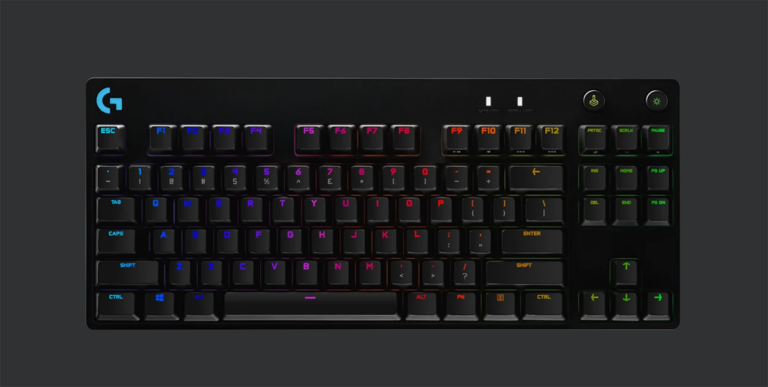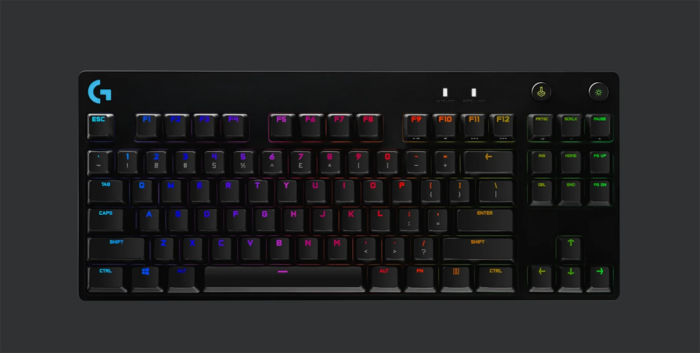 7. Finally: is it worth buying a mechanical keyboard?
There is no definitive answer to this question. Everything will depend on the type of use you intend to make (playing or working) or simply because you like this keyboard model. Due to the technology involved in their manufacture, they are indeed more expensive than membrane ones, but nowadays it is possible to find copies even from R$300.
I've been using mechanical keyboards for a few years now and I just switch from one model to another out of pure consumerism. The part that the manufacturers themselves commented about the durability is really real, at least I never had to change a single key due to switch problems. In fact, it's the mice that give me the most work (in relation to needing to change).
But as also mentioned in this article, mechanical keyboards are no longer the top of the "food chain" when it comes to typing peripherals. Optical keyboards are gaining more and more fans and, due to their different way of working, they tend to last longer as well. But that's talk for a new special article.