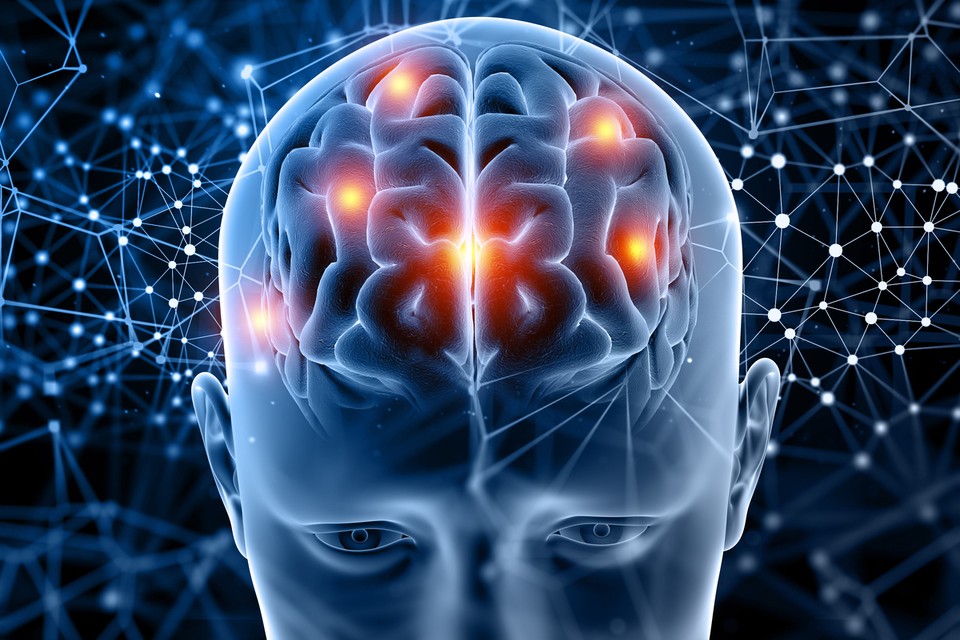 We have long heard of the impact that anxiety and stress can have on our lives. And the truth is that we have negative developments because of this, with the exacerbated level of neurotransmitters and hormones responsible for this "alert" state: adrenaline, norepinephrine and cortisol. In addition, stress crosses the limits of the mind and causes physical symptoms, the main one being fatigue, as a result of high brain activity.
The body is showing signs of excessive stress or anxiety, such as muscle pain, difficulty getting out of bed in the morning and total lack of energy during the day. This is because the body responds directly to mental stimuli. The high brain activity, motivated by these factors, is created from invasive, repetitive and negative thoughts, which deregulate neural functions, eventually causing an imbalance in the "mind and body" system.
Health effects
The daily demands and the excess of technologies have aggravated this situation, including children. In a study I published in 2018, I showed how this scenario affects the cognitive development of children, who have had a lower IQ compared to their parents.
Fatigue, considered a current problem according to the World Health Organization (WHO), is one of the worst evils experienced by human beings, in a phenomenon resulting from the imbalance of neurochemistry, according to my studies. Fatigue is divided into stages: adrenal fatigue and muscle fatigue.
The first is the body's difficulty in dealing with high stress, resulting in gland dysfunctions. The second is caused by excessive physical activity, causing muscle pain. There is also chronic fatigue, linked to the high burden of stress resulting from professional and family lives, and mental fatigue, when the mind is overloaded with information.
There are also other types of fatigue, less known: sensory fatigue, which affects the perceptual apparatus of the human organism – in this case, ears, eyes and taste are more vulnerable; and summer fatigue, which occurs in the hottest periods, leading to dehydration of the body. When there is a continuous situation, chronic fatigue arises, which is considered to be Chronic Fatigue Syndrome (CFS).
Until then, despite technological advances, there was no concrete answer to the origin of fatigue. However, some studies have proven that fatigue may have its origin in the failure of communication between neurotransmitters.
The role of neurotransmitters
Neurotransmitters are responsible for transmitting information through pre-synapses and post-synapses, activating the interaction with cells. The perfect functioning of the synaptic system depends on the myelin sheath. One of the most important chemical synapses is mediated by dopamine, the "reward neurotransmitter".
When the release is insufficient, dopamine activates cortisol, which significantly increases its substances for immunization against diseases. Thus, creating the feeling of fatigue and, consequently, a dysfunction of neurotransmitters.
Other important factors are the receptors, important elements for the capture of energy, which hope to receive enough to transmit it to the cells, thus maintaining the body's proper organic functioning. Being fatigued does not mean being tired, but the presence of a neural disorder in what disrupts our immune system.
Such phenomena can have genetic and environmental causes, which involve trauma, stress and anxiety. My proposal is to establish habits to prevent behaviors that generate fatigue, because there are different actions of people who bring neurotransmitter disorders.
How to fight fatigue?
Is there a solution? Yes there is. And we can start with seemingly simple habits, like sleeping eight hours and having leisure activities, such as reading books and also taking a few hours a day away from screens. Walking, sunbathing, practicing physical activities and establishing a balanced diet are also ways to help fight fatigue.
These are not difficult goals. The problem is that they are neglected. So, it is necessary to open spaces on a daily basis for these moments, as it is a matter of health and it is extremely important to take care of ourselves with discipline.
Faced with a routine, we create habits, so that they are the best and healthiest.
It is challenging, but possible.
***
Fabiano de Abreu Rodriguescolumnist TecMundo, is a doctor and master in Health Sciences in the areas of Neurosciences and Psychology, with specialization in Electrical Properties of Neurons (Harvard). He is a member of Mensa International, the association of the most intelligent people in the world, the Portuguese Society of Neuroscience and the European Federation of Neuroscience. He is director of the Heráclito Research and Analysis Center (CPAH), considered the leading national scientist for intelligence studies and high IQ.