This Wednesday (27) is the date chosen by Intel for the official announcement of the processors Alder Lake-S, which consist of the 12th Generation Core Chips. This group consists of six desktop models, all focused on performance. The most advanced is the Core i9-12900K, a processor with 16 cores and clocking up to 5.2 GHz (in boost).
This release is important to Intel for several reasons. The most important of these is the hybrid approach: Alder Lake chips combine high-performance cores with high-efficiency (power-saving) cores. This is a method similar to big.LITTLE technology, for example, which has been around for years on chips with Arm architecture.
If we take the Core i9-12900K as an example, we'll see that the chip has eight Efficient cores (power saving) and eight Performance cores (focused on performance). In addition, the novelty has 24 threads. Why not 32? Simple: Performance cores have two threads each; each Efficient core has only one.
It is worth noting that Efficient cores are based on Gracemont architecture and promise 40% more performance compared to Skylake cores, keeping the same consumption pattern as these.
Performance cores are based on the Golden Cove architecture and promise up to 19% more performance than Cypress Cove cores in 11th-gen desktop Core units.
Intel Thread Director
To allow cores with different proposals to work together, the company implemented a technology called Intel Thread Director. It's up to it to work in real time to monitor the execution of instructions and thus help the operating system direct workloads to the most suitable core.
Decision making is based on several parameters, but, as a rule, the Performance (P) cores take the foreground processes that are more demanding, while the Efficient (E) cores take those that are in the background or are less complex.
Overall, this structure allows Alder Lake-S processors to have a performance gain of up to 19% on the IPC (acronym for "instructions per clock cycle") compared to 11th generation Core chips.
Without further ado, these are the advertised chips (models with the letter 'K' are unlocked for overclocking; chips with the letter 'F' do not have an integrated GPU):
Model
Nuclei
Threads
Clock (GHz)
Boost 3.0 (GHz)
L3 + L2 (MB)
Voltage / turbo (W)
Graphics
Core i9-12900K
16 (8P + 8E)
24
3,2 (P) /
2,4 (E)
Up to 5.2
30 + 14
125 / 241
UHD 770
Core i9-12900KF
16 (8P + 8E)
24
3,2 (P) /
2,4 (E)
Up to 5.2
30 + 14
125 / 241
–
Core i7-12700K
16 (8P + 4E)
20
3,6 (P) /
2,7 (E)
Up to 5
25 + 12
125 / 190
UHD 770
Core i7-12700KF
16 (8P + 4E)
20
3,6 (P) /
2,7 (E)
Up to 5
25 + 12
125 / 190
–
Core i5-12600K
10 (6P + 4E)
16
3,7 (P) /
2,8 (E)
–
20 + 9,5
125 / 150
UHD 770
Core i5-12600KF
10 (6P + 4E)
16
3,7 (P) /
2,8 (E)
–
20 + 9,5
125 / 150
–
DDR5 memory, PCIe 5.0 and more
In addition to the hybrid approach, Alder Lake-S chips stand out for (finally) being compatible with current technologies. For starters, the new processors support DDR5 memories, reaching with them a rate of up to 4,800 MT/s (megatransfers per second).
DDR4 memories (up to 3,200 MT/s) are also supported, as well as PCI Express 5.0 (up to 16 lanes), Wi-Fi 6E and Thunderbolt 4 technologies.
However, to enjoy all this, it is necessary to resort to a new motherboard. First, because Alder Lake-S chips require a new chipset, such as the just-announced Z690. Secondly, the new processors work with a different socket, the LGA 1700.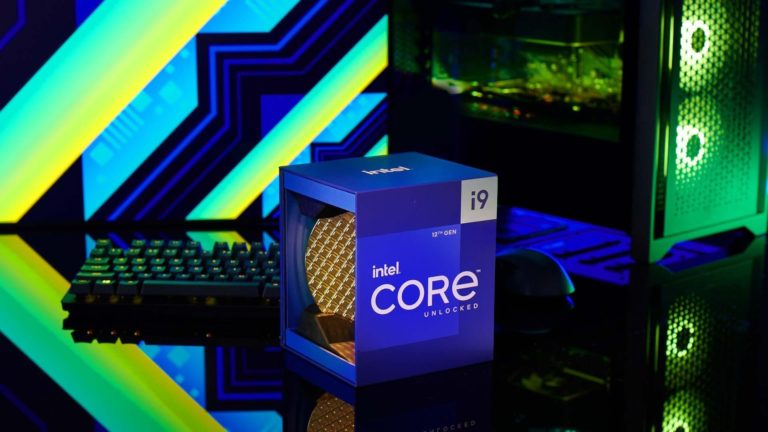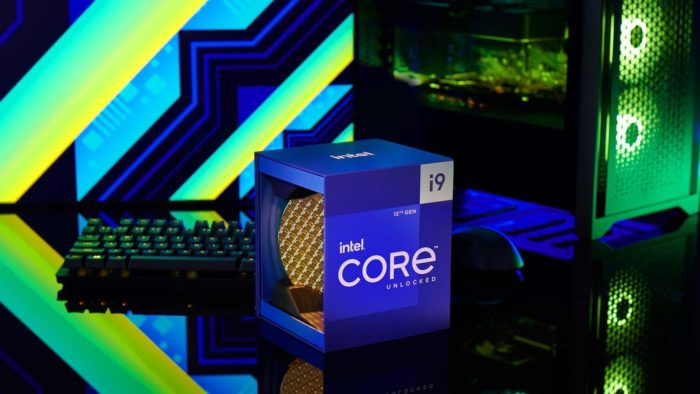 12th Generation Intel Core: Availability and Pricing
According to Intel, the new processors will be launched in the first markets on November 4, but are already on pre-order. In the United States, the suggested prices are as follows:
Core i9-12900K: US$ 589
Core i9-12900KF: US$ 564
Core i7-12700K: US$ 409
Core i7-12700KF: US$ 384
Core i5-12600K: US$ 289
Core i5-12600KF: US$ 264
In principle, the same date applies to Brazil, but so far, there is no price information for the country.