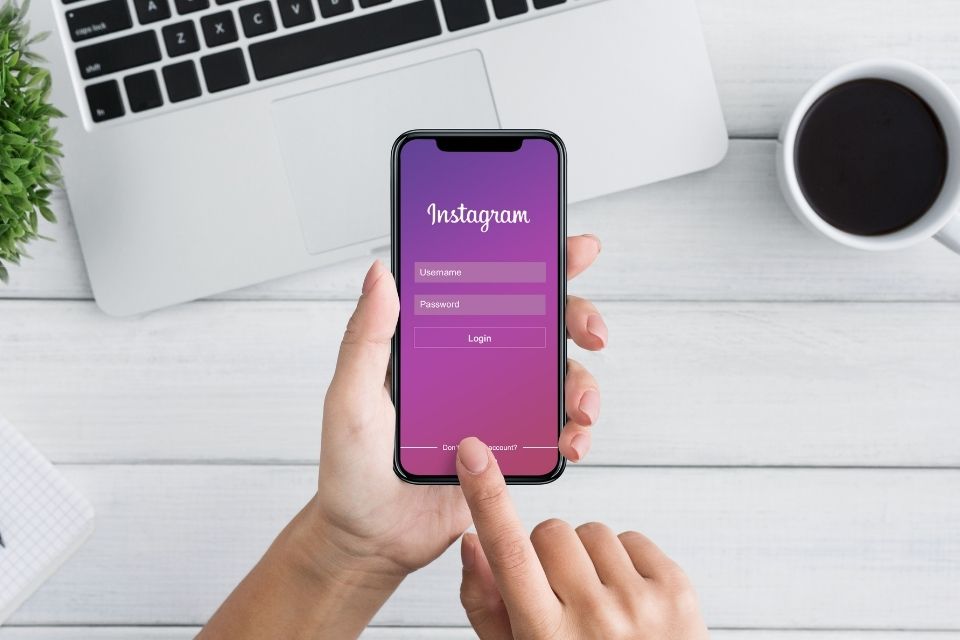 Who doesn't know that social networks are the biggest showcases in the world? Today, it is virtually impossible to find a company or service provider that does not have a profile on any social media, and does not post to promote their activities, and to increasingly attract admirers and business opportunities.
Profile holders make several posts daily with photographs on various topics, sometimes spending hundreds of thousands of reais to promote their personality or their brands, and to have visibility and always be in evidence, so they can do more business.
But let's talk specifically about what is happening with Instagram, which has become one of the most used tools to promote the activities of companies and any service provider, including mine. The problem is that now, with the change in the account recovery security system, it is practically impossible to recover a hacked account because all communications are also made with whoever hacked the profile. It's easy?
And as you know, the more followers, the more likes and interactions with the posts, the more prestige and visibility that profile will have and appear more often in the followers' timeline. The Facebook robot understands that if posts have a lot of interactions (likes and comments), it is relevant to users and therefore should appear more often.
What has happened is that accounts with many followers have been hacked in different ways and if you try to recover the account, you may not be able to, and worse, the account will be deleted. This is because, when the attacker enters the account, it is obvious that he changes all the contact data, and with that, if Facebook sends any kind of communication for your recovery, who will receive it along with you? Of course! The invader! See what a beauty! What a secure system!
And even if you receive a message informing you of an attempt to access your Instagram account through an unknown phone device and try to protect your account, it won't do any good because as the attacker has already modified your emails and passwords, you no longer have control of the account and will not be able to stop this attitude. But Facebook sends messages saying that if you didn't make the changes, you can protect the account by clicking on the link that is sent, but it's not rare that this link doesn't work, that is, all the " security" simply don't prevent account hacking.
The user can still (and should) try to recover the account, using all the security tools to reverse the invasion, by accessing the help Center from the social network, and choosing the hacked account option, where you will receive all communications in the language chosen by the attacker – which changes the account data to your language.
Unfortunately, the security system is terrible, and even if the user sends the data he has in his possession and submits to strict rules, Facebook still refuses to re-establish access, stating that "it had not been possible to prove that the account it was effectively the user".
In all cases where we had access, there were very few opportunities in which these contacts take effect, and the user loses his profile, or discovers that the profile was still active, but that the username was changed.
The attacker may or may not delete all posted photos and make the profile public or private, but will always keep all the followers because that's exactly what matters! Profile followers! The more, the better because hacked accounts are made available for sale! Unfortunately, this situation occurs quite often, as accounts with many followers are easily sold on the black market for many hundreds of dollars.
Don't fall for the nonsense of paying a company to "recover" your account because it doesn't exist. So far I haven't seen any case where one of these "agencies" managed to do this. What they do – it can be – negotiate with the attacker to pay a certain amount and say that they achieved the recovery technically. It is best to take legal action as soon as possible to try to regain control.
However, as I said above, the attacker receives the same message and prevents control from being resumed and in some cases deletes the account and Facebook cannot reactivate deleted accounts, and if this occurs, Facebook can be held responsible for all damages, but it will be necessary to analyze each isolated case because the services may have been defective, as all the security tools may have failed, in violation of items II and III of article 3 of law 12.965/14, being applicable to the case, item VI of the same article above, as only the defendant is able to answer for the failures of their protection tools.
Keep your accounts secure and with 2-factor authentication, but if none of this works and your account gets hacked, don't try any miracle formula with your neighbor's uncle's friend who is your grandmother's neighbor's nephew.
¹ Art. 3 The discipline of internet use in Brazil has the following principles: II – privacy protection; III – protection of personal data, in accordance with the law;
² VI – accountability of agents according to their activities, under the terms of the law;
***
Rofis Elias Filho, columnist for TechWorld, is a geek and lawyer, passionate about technology since childhood. He was the first on the street to have internet at home, in 1994, and specialized in Computer Law in Brazil and Portugal. Today, he is a professor of the same subject at several institutions, having been the executive coordinator of the Post-Graduate Program at ESA/SP. He is a partner at Elias Filho Advogados, a lawyer for several technology companies in Brazil and abroad.