Officially released in October 2019 for Android and iOS, Call of Duty: Mobile it was an immediate success in the app stores. In the first three days, the game reached the mark of 35 million downloads, surpassed the following weekend, when it gathered more than 100 million users. In June 2020, the title registered more than 250 million players and generated a whopping $ 327 million in revenue.
And success is no less: COD: Mobile inherited from its "older brothers" all the elements most loved by fans of the franchise, including weapons, characters, maps and equipment that promote tactical advantages in combat. The feeling of nostalgia quickly won the hearts of the players and showed that the title is here to stay.
COD authorization error
Unfortunately, the game also has some technical problems that have possibly plagued some of its users. One of them, for example, is the Authorization Error (Code 5, 1401, 1200), which prevents players from accessing COD: Mobile and can become persistent.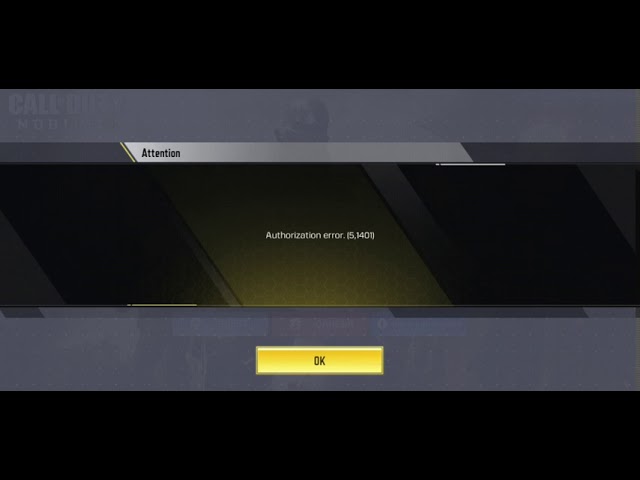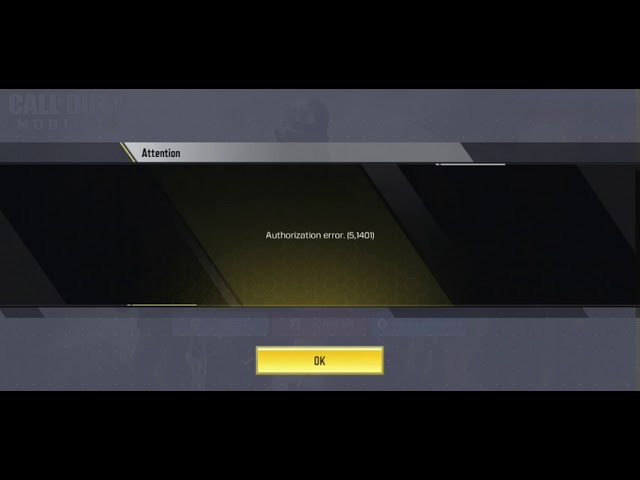 Authorization Error screen on COD: Mobile. (Source: Activision, YouTube / Playback)Source: Activision, YouTube
This problem, in particular, is mostly related to instabilities in the game servers, however, there are some suggestions that are worth trying to solve.
How to fix the Authorization Error
To begin, it is necessary to know some of the possible reasons that cause the problem, namely: incorrect access data, using an old version of the game, trying to connect using an account banned by Activision or an unstable internet connection. To try to resolve the error, try:
Clear the COD: Mobile cache data
This method "restarts" the app to its initial state, as downloaded from the app store for the first time. However, it is possible to perform it only on Android devices, since in the iOS operating system it is necessary to perform a complete reinstallation to clear the game cache.
The process for clearing the cache of an application on an Android device is quite simple: in this case, simply locate the COD: Mobile icon, tap and hold to reveal more options and then select "Information". Next, touch "Storage" and finally "Clear Cache" – which is usually accompanied by a broom icon.
Notice: this process will delete your local settings and preferences.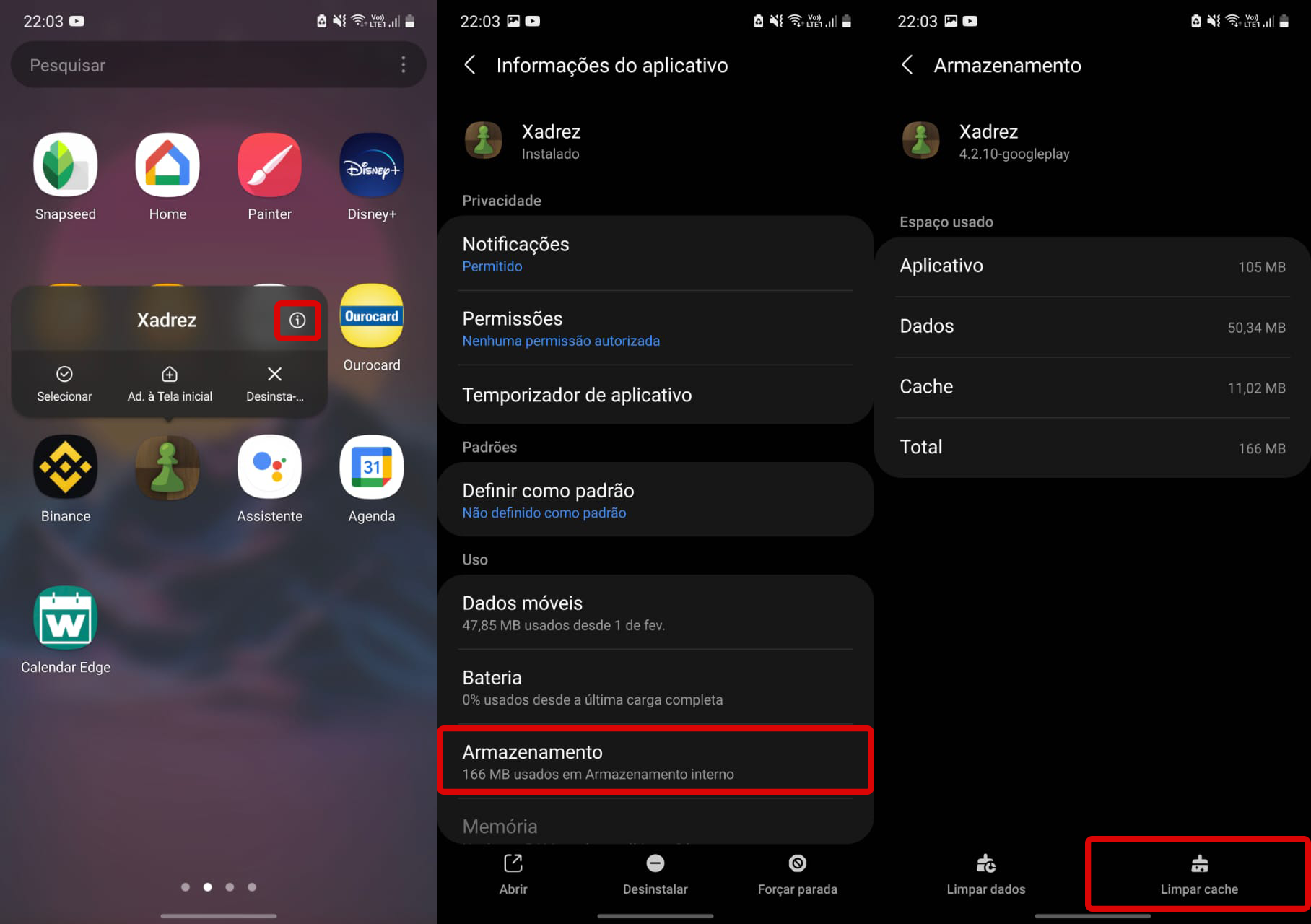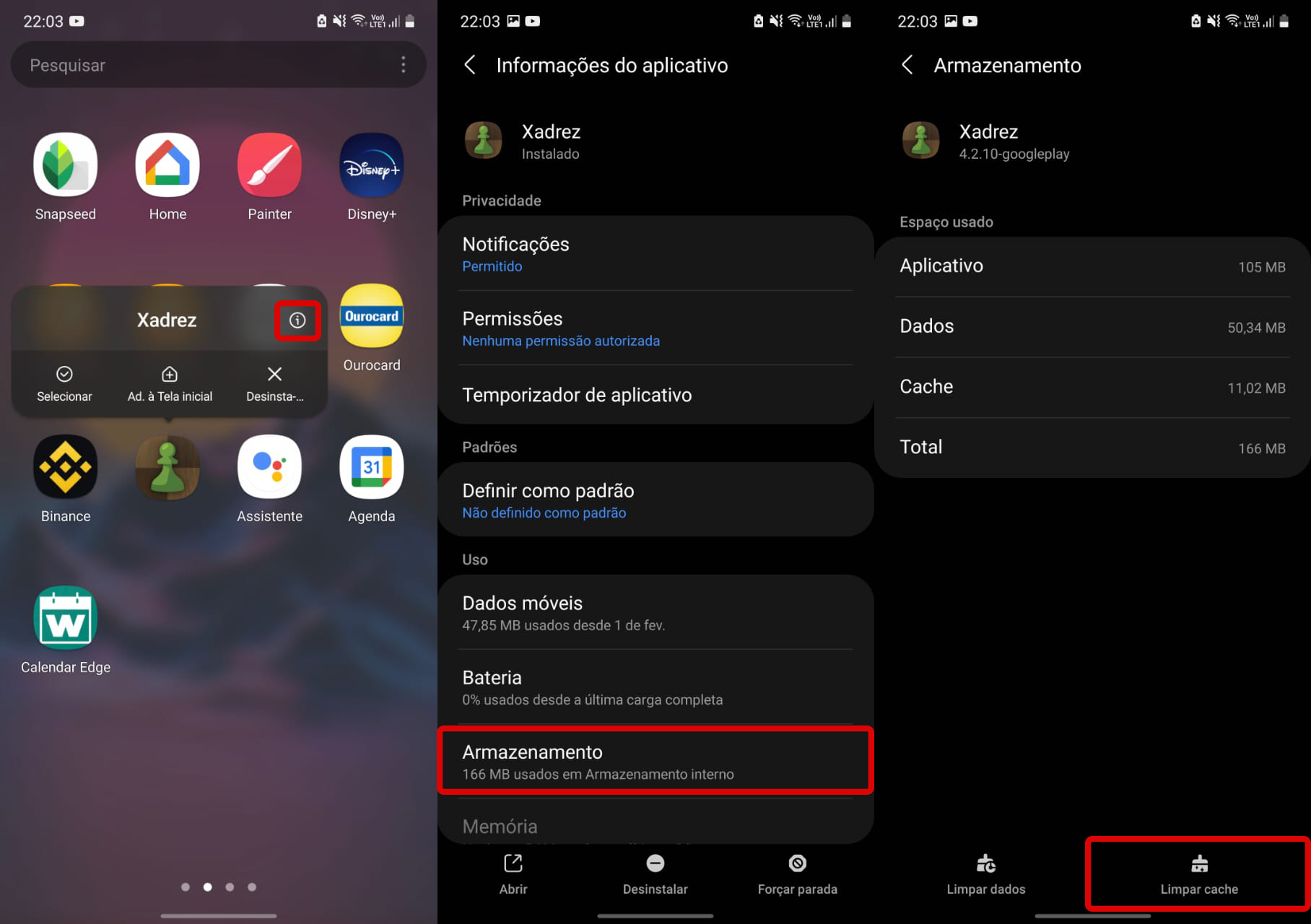 Steps to clear an application's cache on Android. (Source: Adriano Camacho)Source: Adriano Camacho
Check your internet connection
If the previous method does not work, try to access COD: Mobile through another internet connection, such as mobile data, for example. The change, in addition to helping to track down a possible cause of the error, is also a way to get around it.
If you are successful using an alternative internet connection, it may be necessary to restart the router initially used to remedy possible network instabilities. That done, then close COD: Mobile, switch the connection again, and try again to log in.
Use a VPN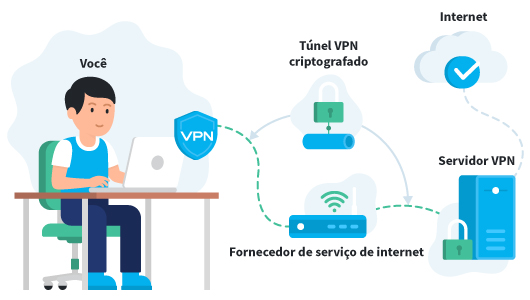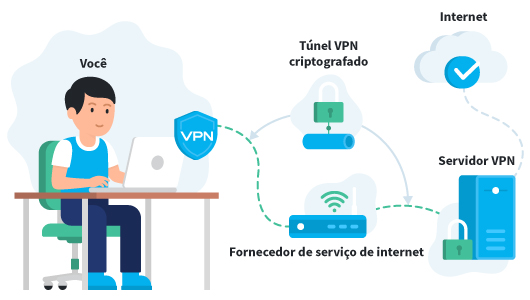 VPN services make applications and programs consider other servers and regions to connect to the internet. (Source: VPN Overview / Playback)Source: VPN Overview
Another alternative, less indicated but possibly functional, is to use a VPN (or Virtual Private Network, freely translated from the acronym in English). The measure serves to access the game using another region or server, with the counterpoint of also introducing more slowness and latency. Thus, if the player chooses this method, it is recommended to use a paid VPN service, since they usually offer better speeds.
Check the social networks of COD: Mobile
In the worst case, if neither method works, the problem may be related to problems with the game server. In situations of great instability, the company responsible for the development of COD: Mobile usually responds and answers questions from players on social networks. Thus, following and consulting official vehicles of the application, such as Twitter, can avoid major inconvenience.