Since the first time I played Heavy Rain, I started to get interested in interactive drama games, especially horror ones, because they convey that feeling of being a character in the film, and not just a spectator screaming at the screen every time someone decides to separate from the group, or explore some dark room that will likely result in a tragic death.
So when Supermassive Games started releasing Dark Pictures Anthology, my interest only increased, having really enjoyed the ghost ship of Man of Medan, and the witches of Little Hope. And on October 22nd, we were introduced to House of Ashes, the third chapter of this terrifying anthology.
But could this story with touches of Sumerian mythology manage to match or even surpass its predecessors? Well, check out our review to find out!
Bullet rain forecast with chances of sudden falls in ancient temples
On a trip back to 2003, during the Iraq War, we took control of a group of Americans made up of CIA agent Rachel King; her husband and US Air Force lieutenant colonel Eric; Marines First Lieutenant Jason Kolchek; and Sgt. Nick Kay; who set out on a mission to find Saddam Hussen's supposed arsenal of chemical weapons.
Fonte:  Stella/Voxel
However, the operation does not go as expected and the atmosphere heats up when the Iraqi army appears at the scene, including Salim Othman, the last playable character.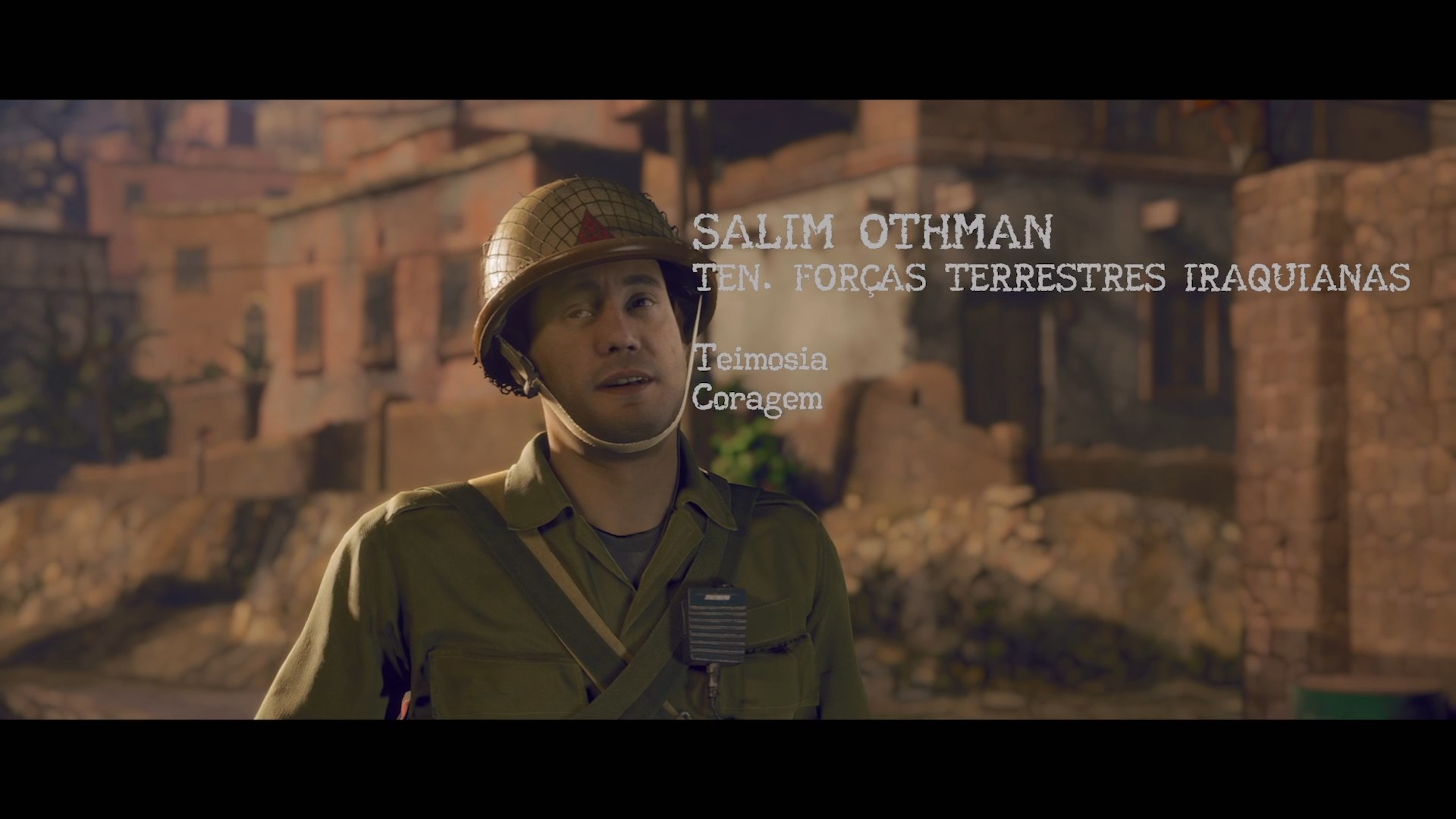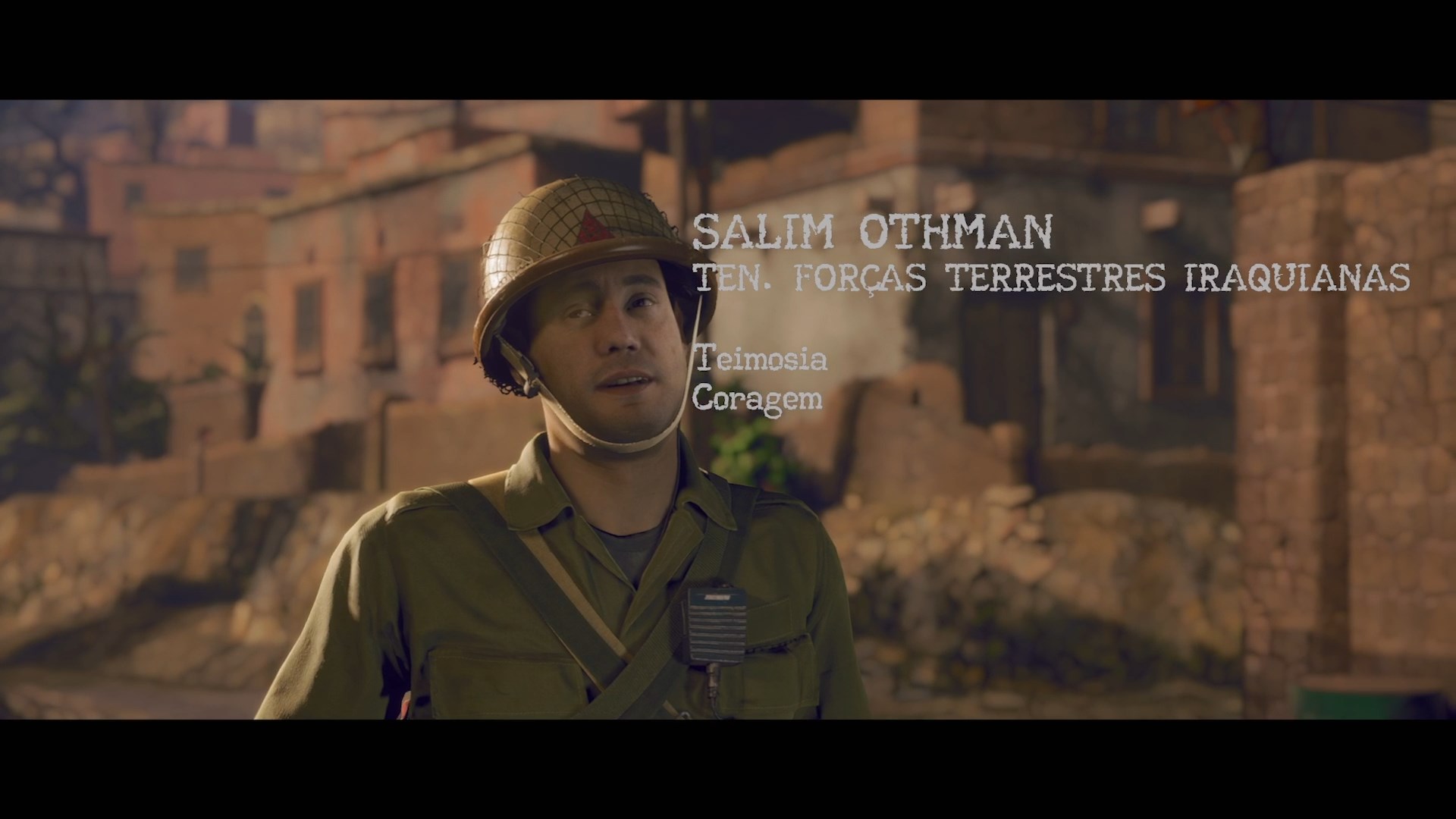 Fonte:  Stella/Voxel
As if a heated combat between two military forces wasn't bad enough, everything gets worse when the floor of the headquarters area, sending both into the depths of an ancient temple created in honor of Sumerian gods and demons like Pazuzu, which is full of horrors none of them were prepared to face.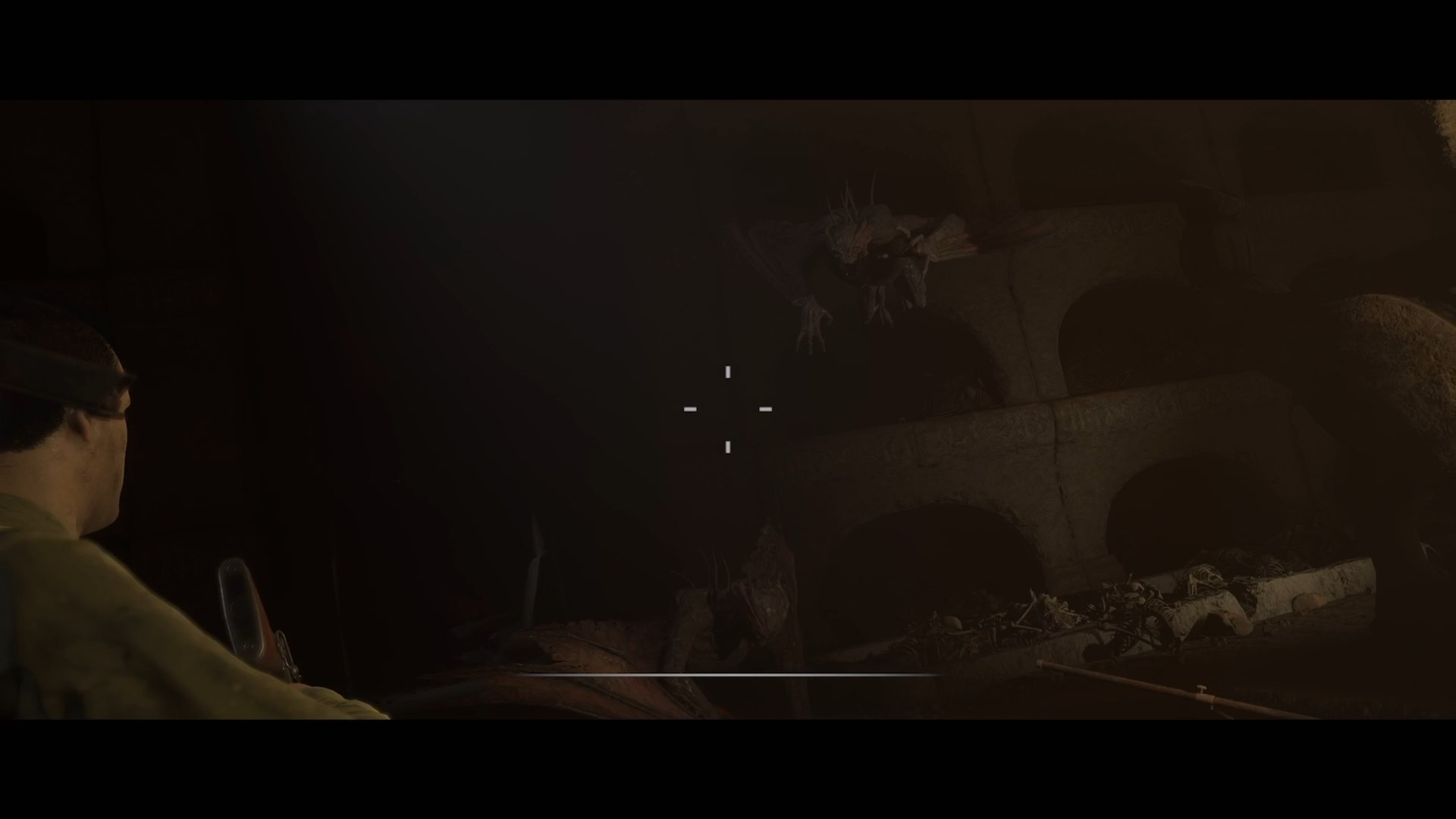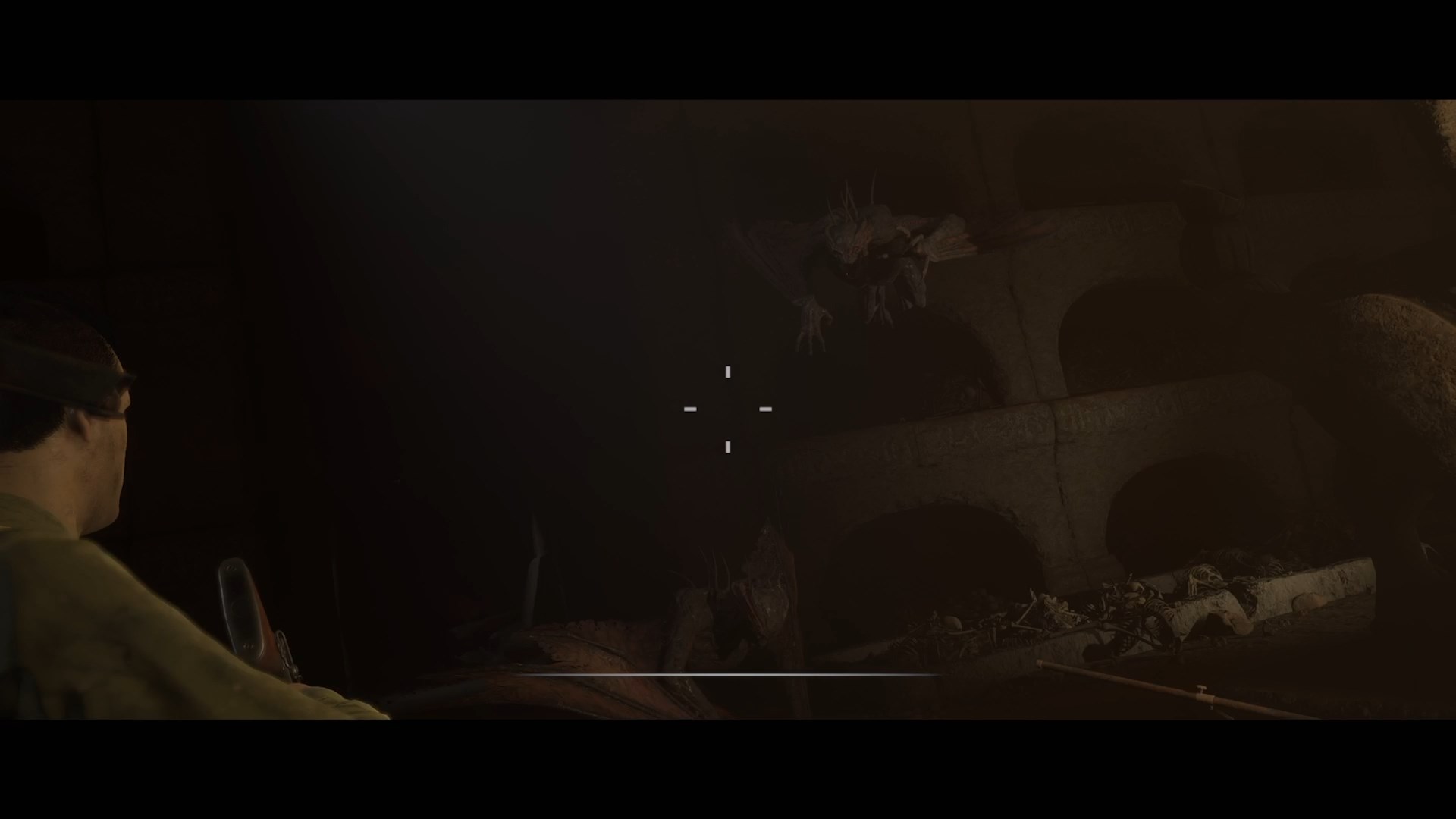 Fonte:  Stella/Voxel
The story has nice touches of Indiana Jones, with individuals needing to explore and better understand the place they ended up in through relics and notes that unfortunate archaeologists left behind, but they still remember a little bit of Aliens: The Rescue, as soldiers must fight to survive against hideous winged creatures that don't seem to care much for real hails of bullets.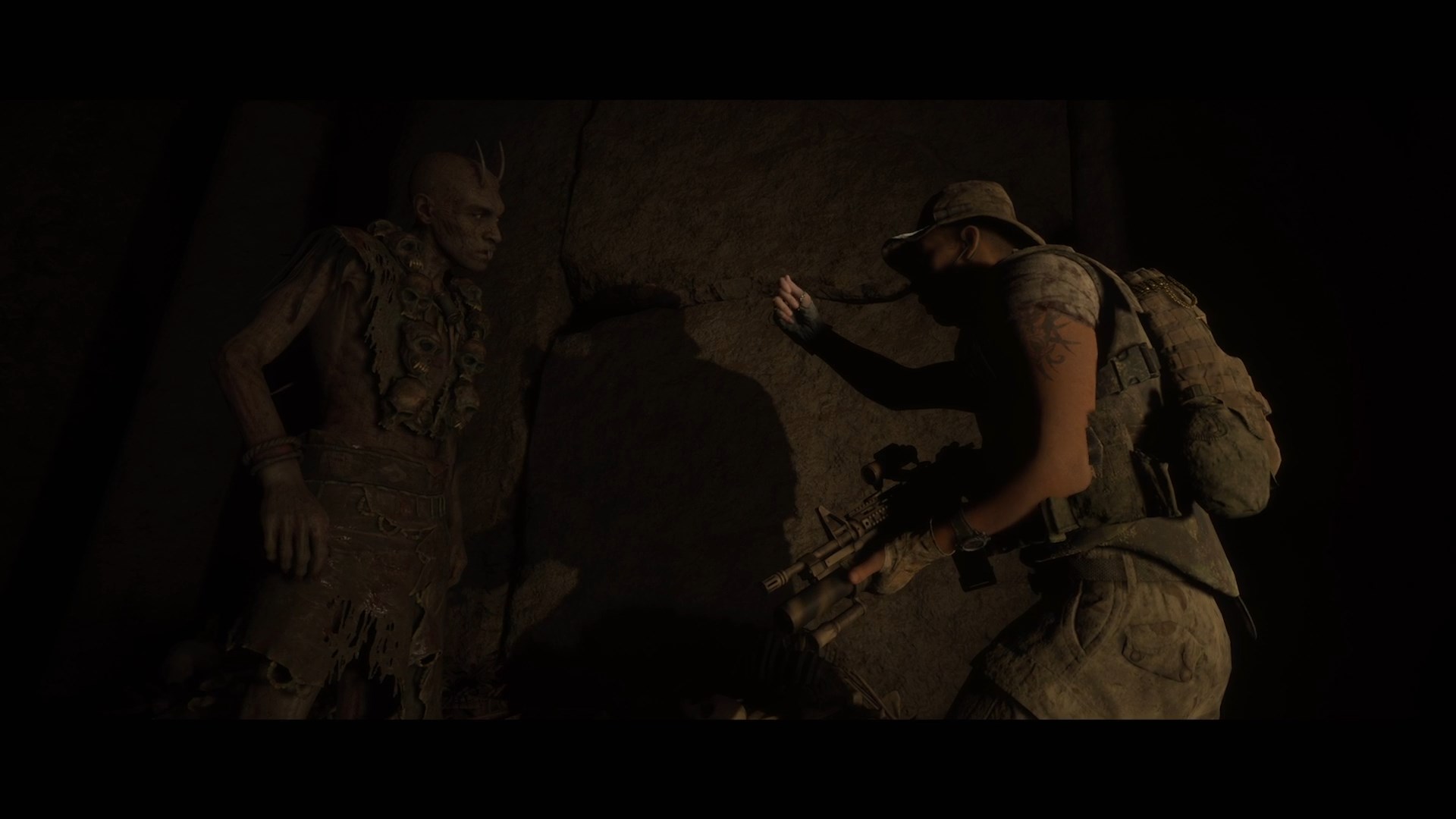 Fonte:  Stella/Voxel
The gore rolls loose, and some scenarios are really uncomfortable, making you want to get out of there as soon as possible. The war ends up serving only as a background, and even with the constant tension of the various monster attacks, there is still room to deal with a love triangle and new friendships forming throughout the adventure, after all "my enemy's enemy is my friend".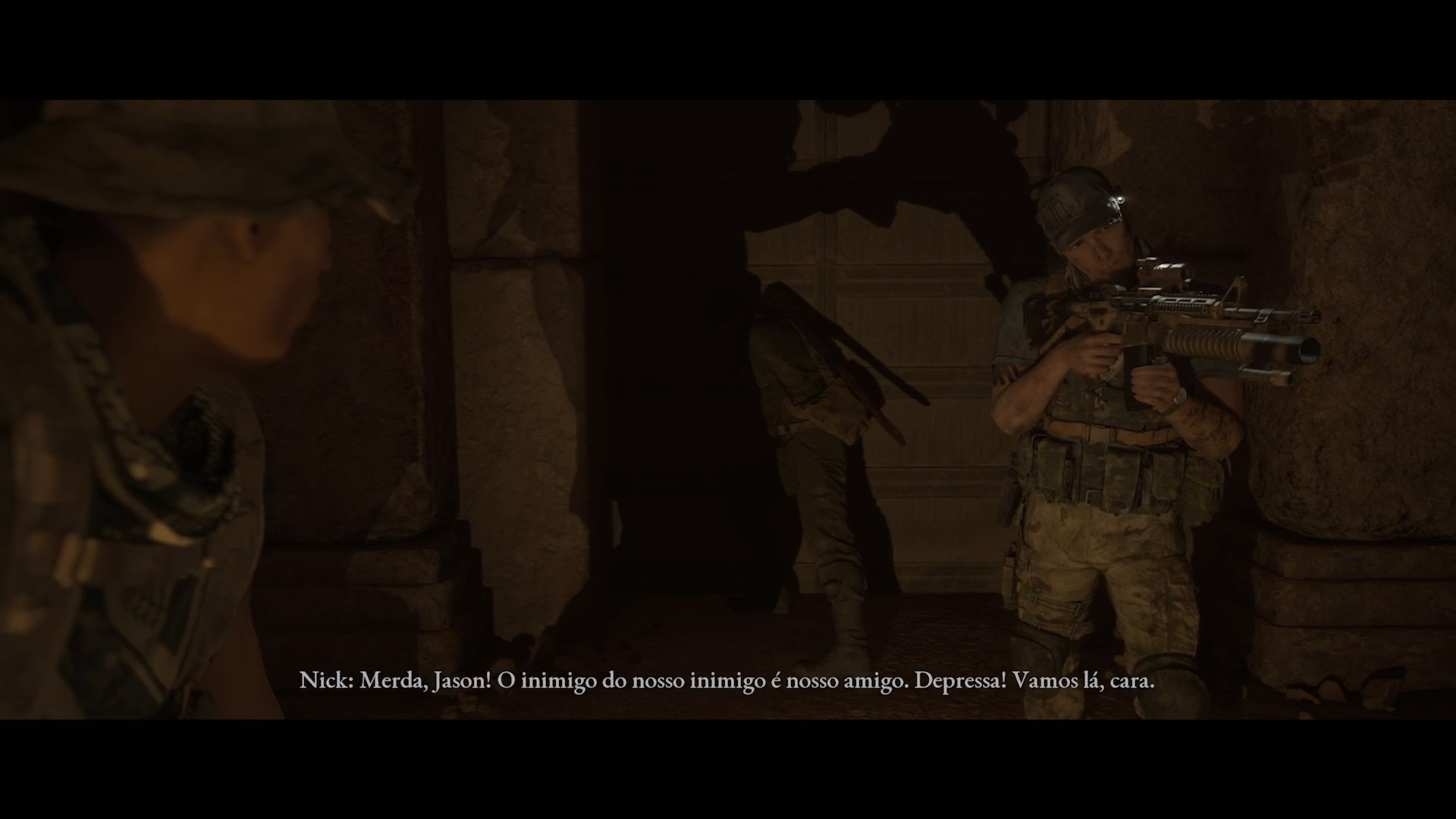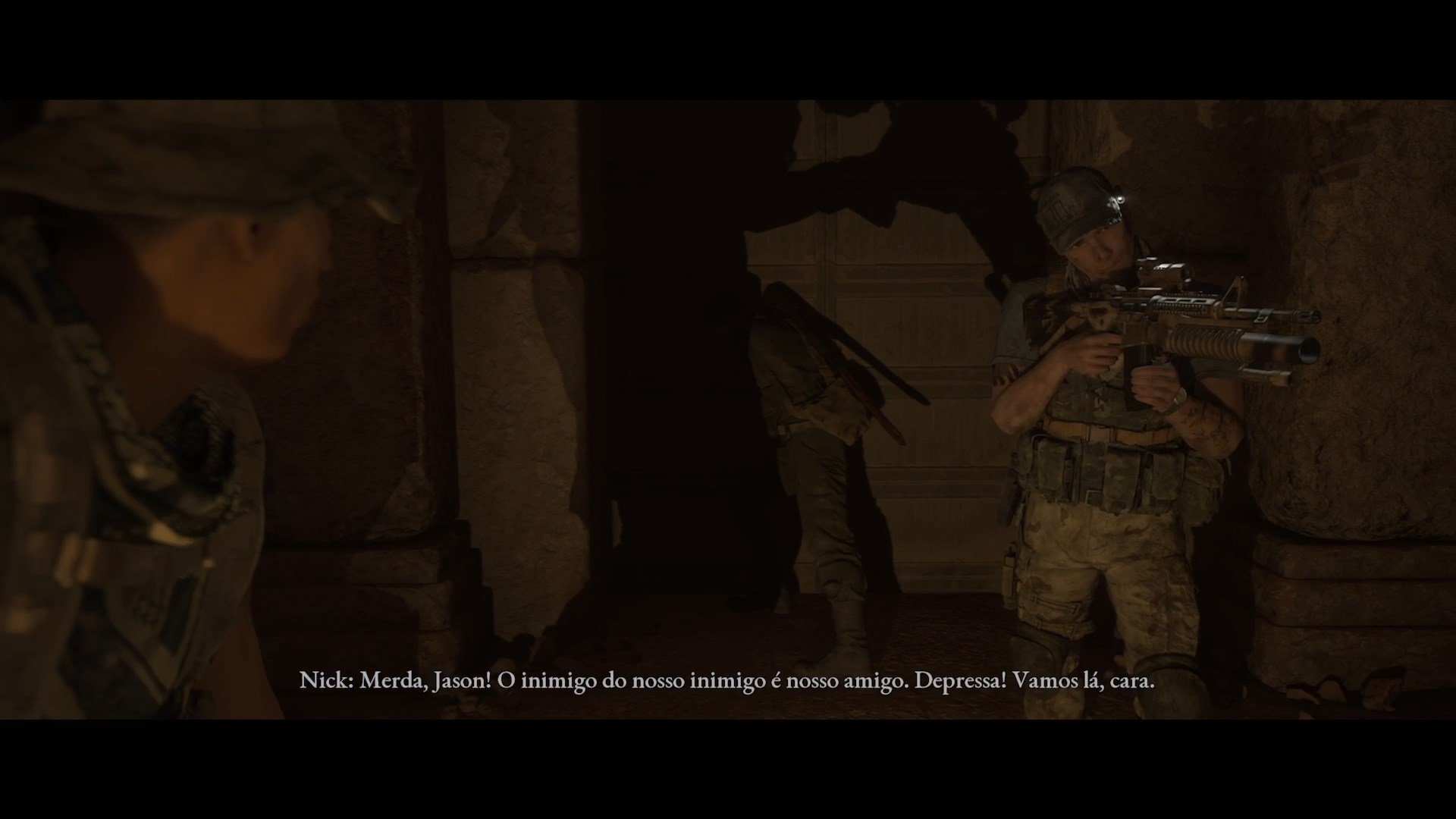 Fonte:  Stella/Voxel
However, House of Ashes it proves over and over that it's not just about good relationships. At various moments in the game you can choose to act treacherously, abandoning your partners to death in exchange for trying to survive a little longer in this cursed place.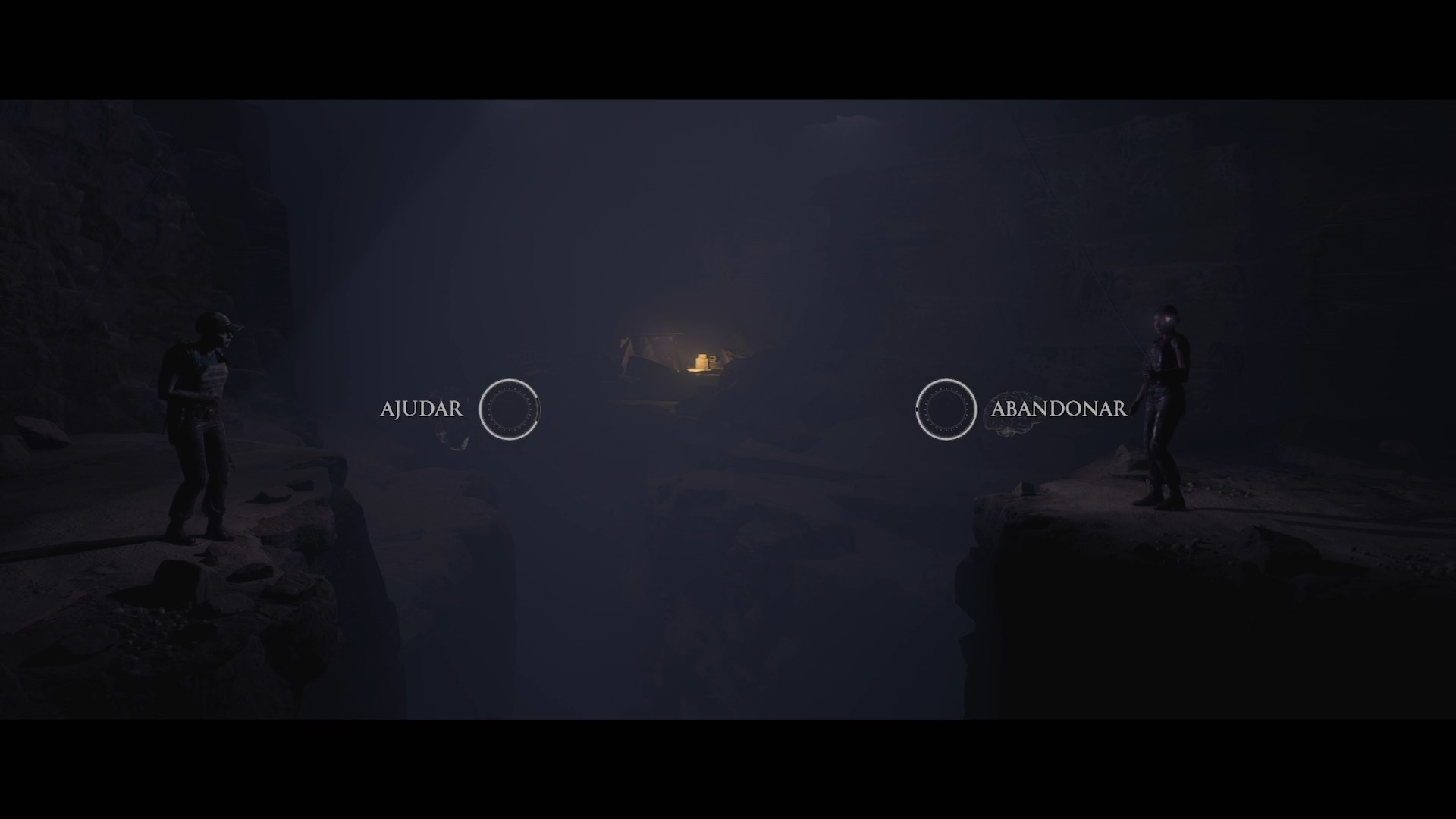 Fonte:  Stella/Voxel
Weapons in hand and sharp reflexes
Just like its predecessors, the third chapter of this anthology lets you choose between playing alone, with friends in person, or even with others online. I find this differential of the franchise extremely fun, because there's nothing better than being able to share the nervousness and tension between more people.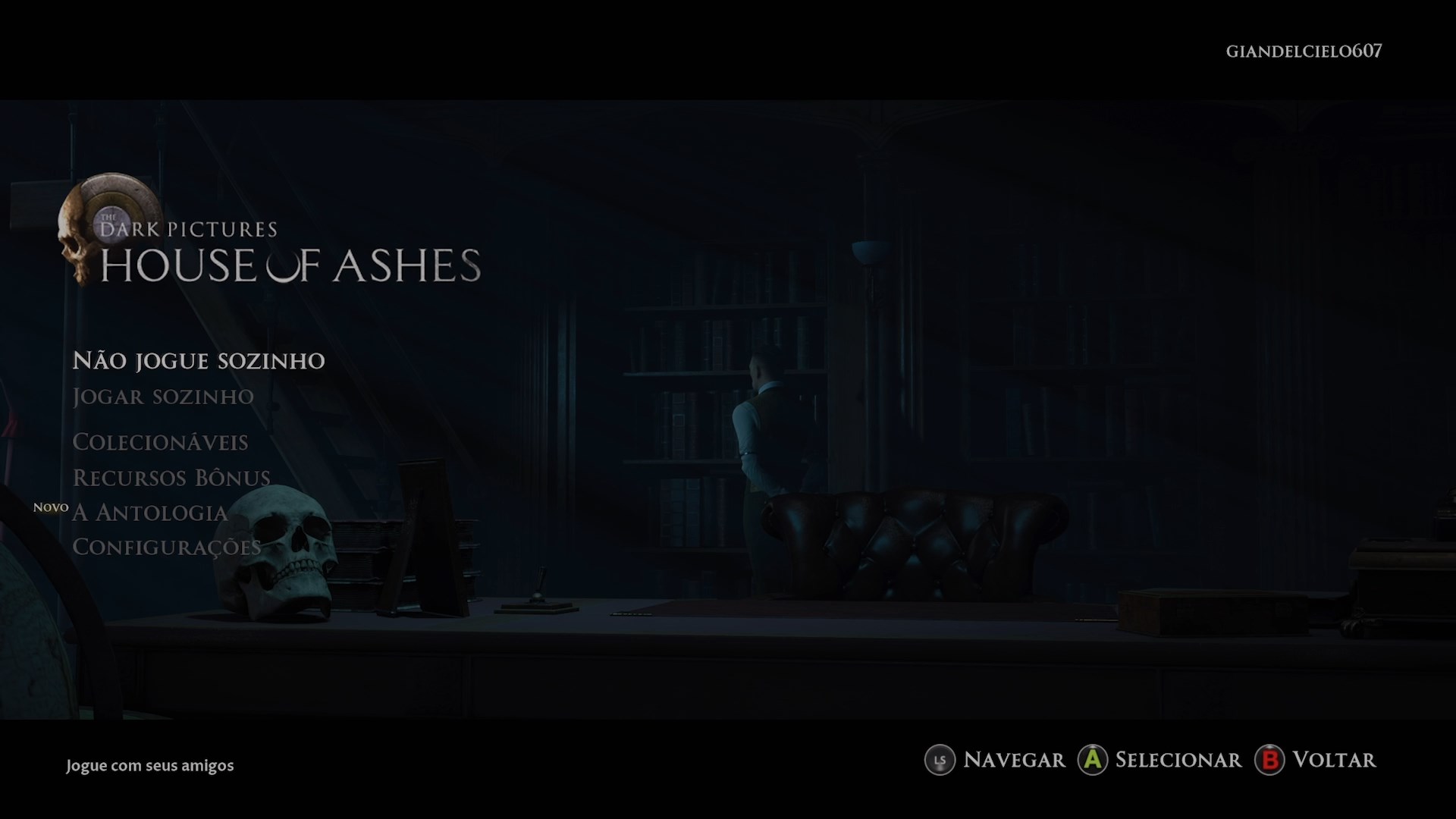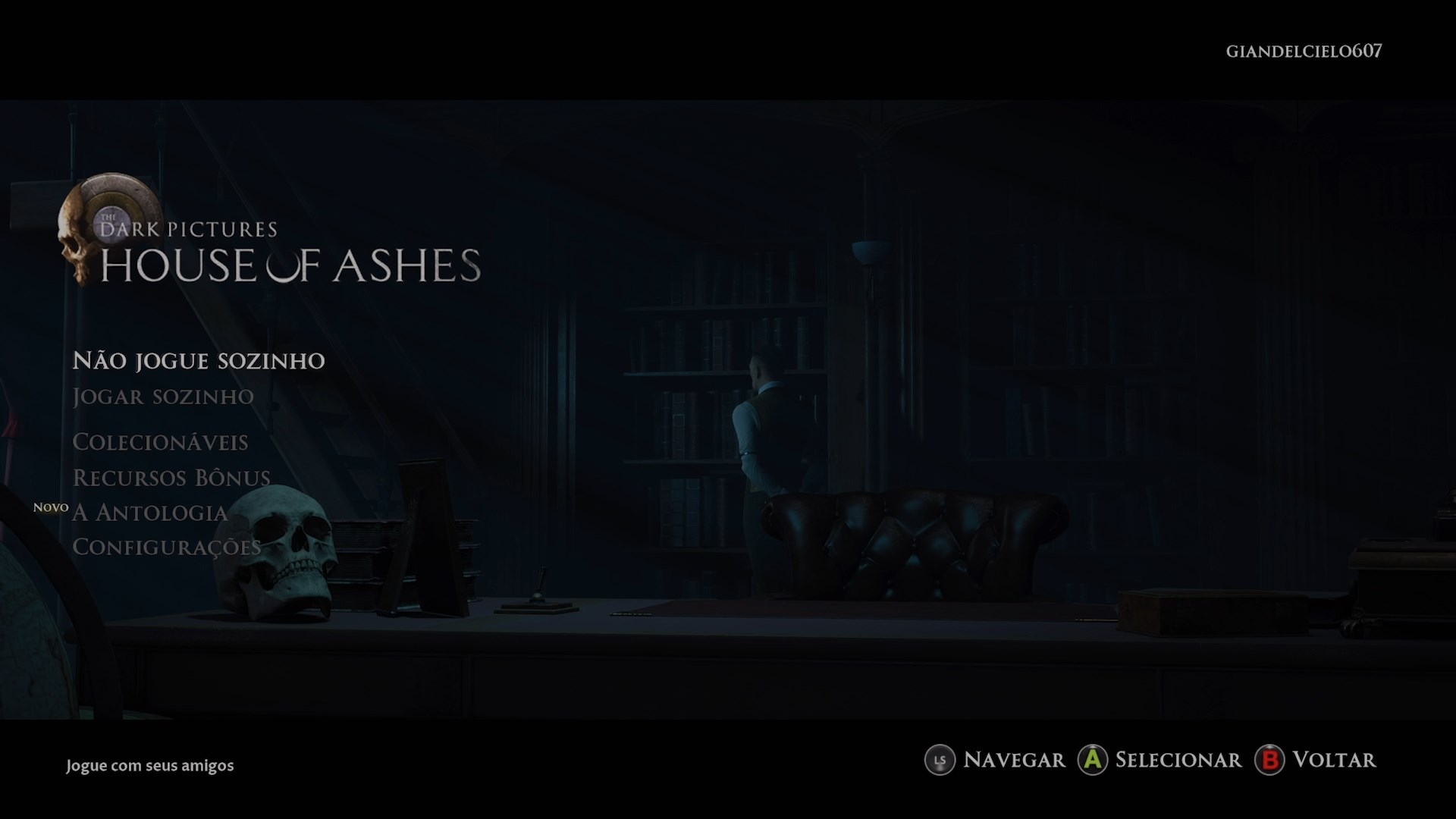 Fonte:  Stella/Voxel
And since Little Hope, Supermassive Games has implemented more accurate Quick Time Reactions (QTR) warnings, which serve to help players prepare for the time to use critical commands to advance the game. However, even with QTRs, you need to pay close attention, because each reaction can be completely essential to one's survival.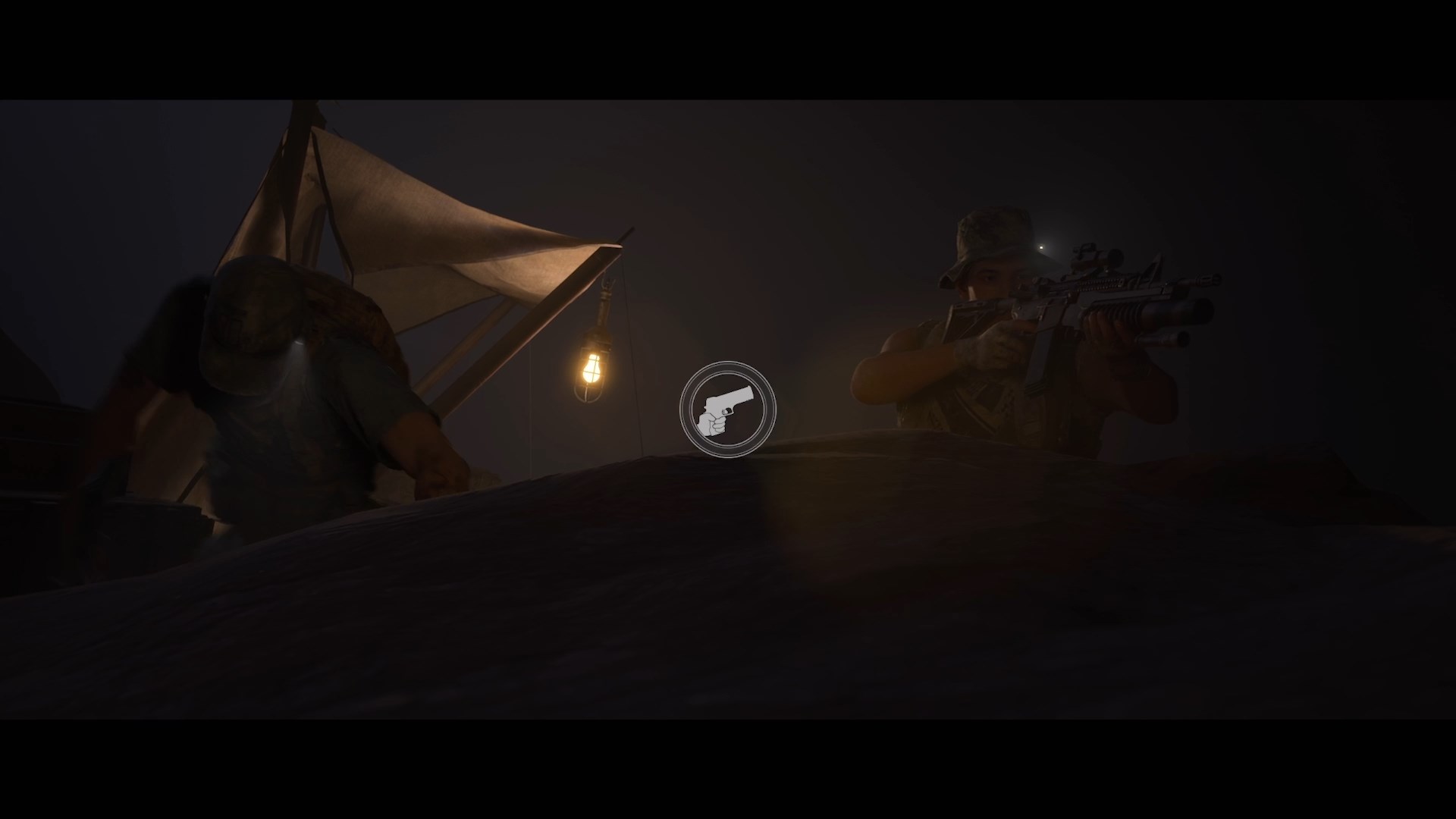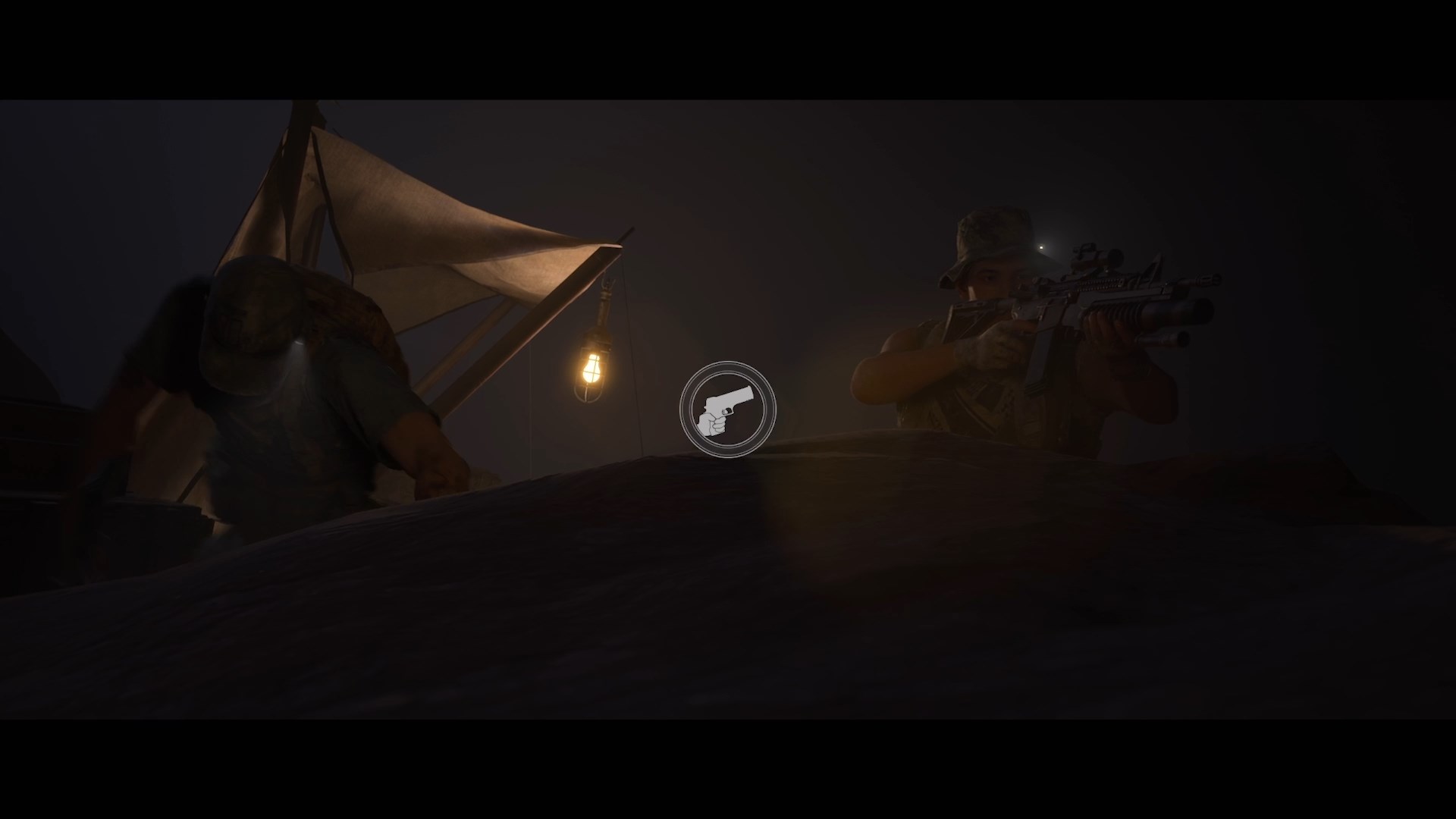 Fonte:  Stella/Voxel
At one point, I missed a shot, which resulted in an injury to my ally, preventing him from firing to provide cover for someone else to escape. This caused a lot of trouble, and I ended up going back to the scene to see if the hit would make a difference, and it really paid off! Shooting at the right time ensured that the other marine could fend off the enemy long enough for the other individual to seek cover and be safe.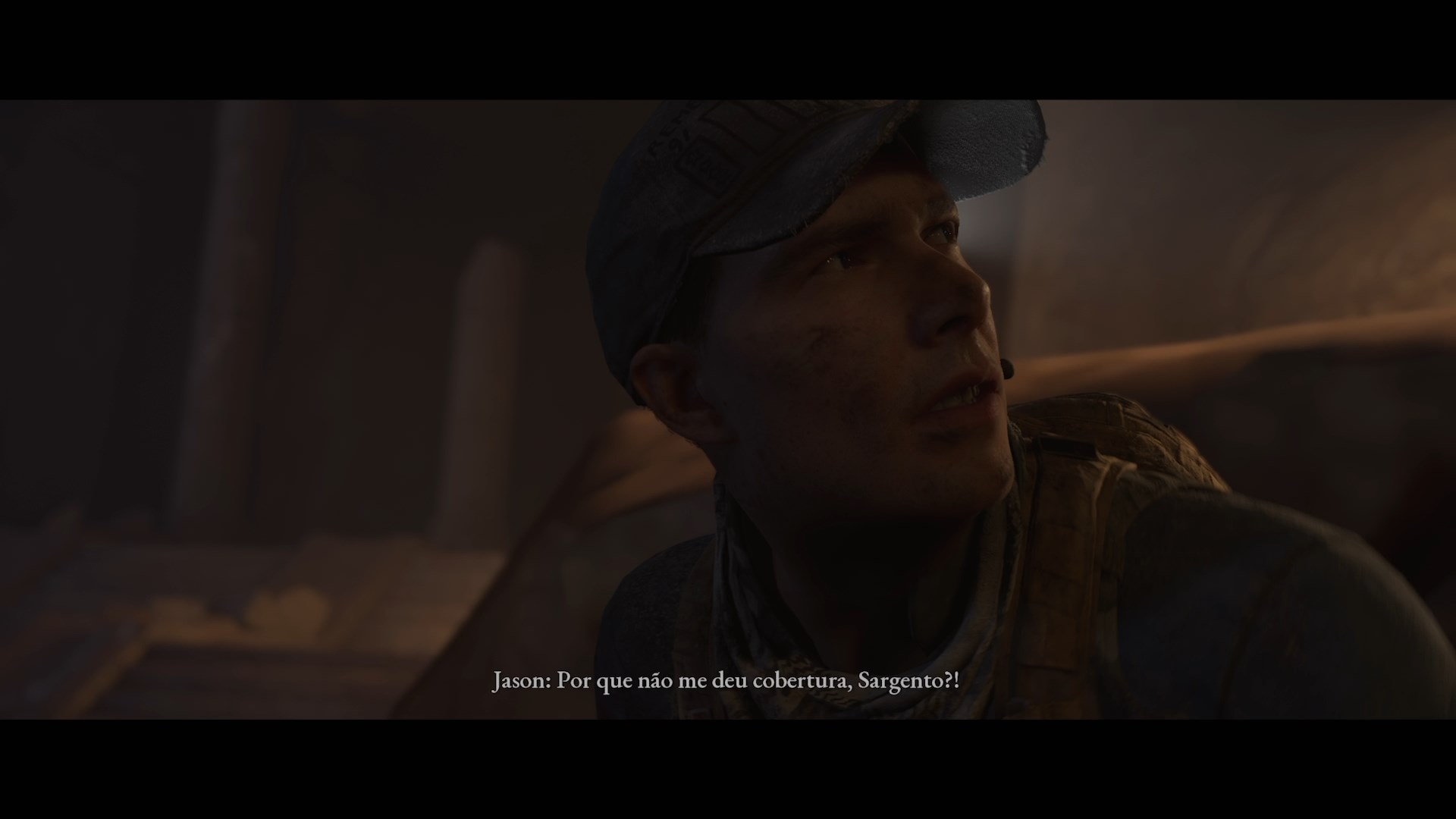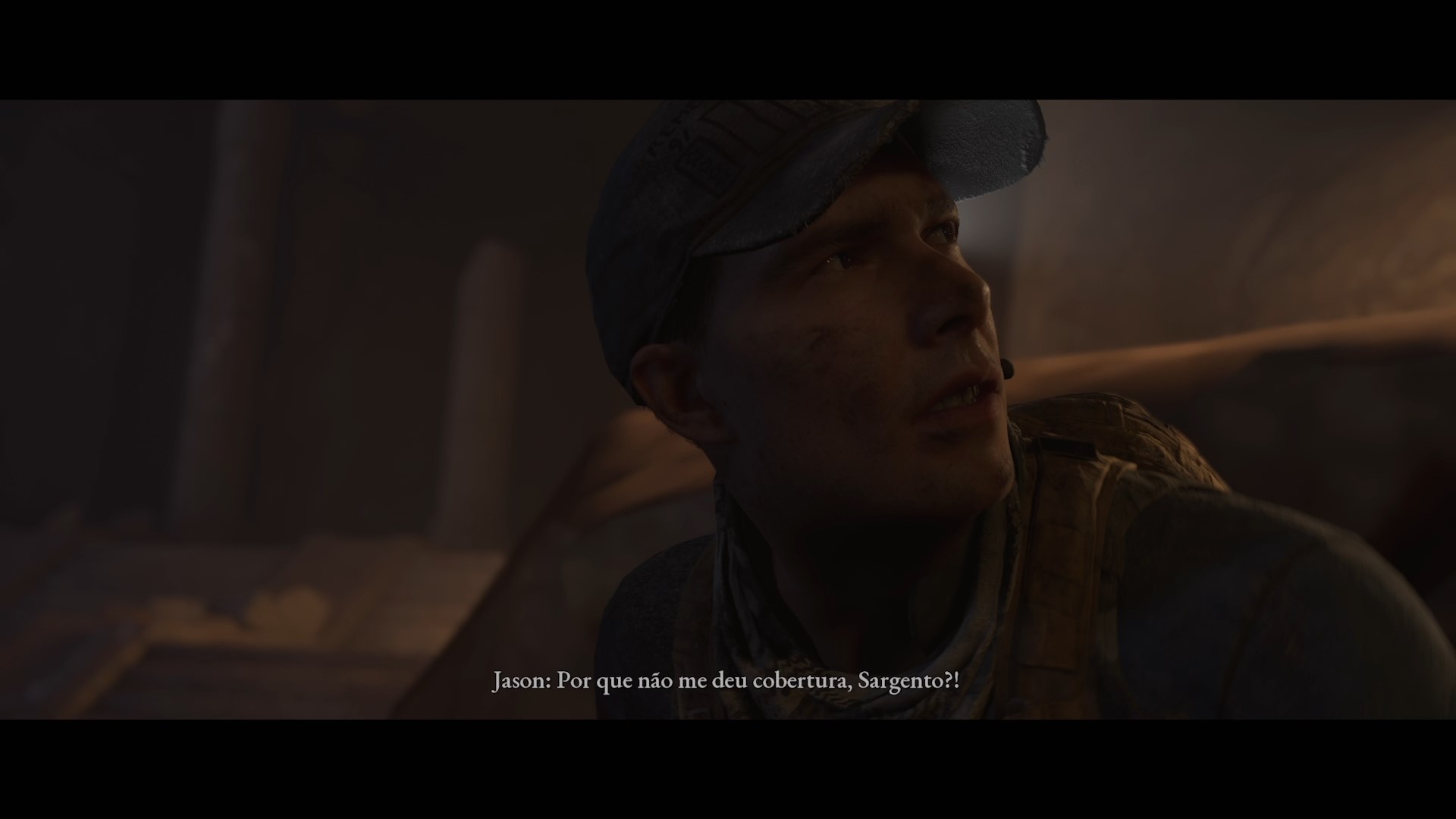 Fonte:  Stella/Voxel
Even being extremely tuned in not to miss the right moments, in some parts it is necessary to smash buttons or hit an enemy in the blink of an eye. All this creates a state of nervousness that increases the terror of the adventure, because you never know when a failure could end up killing one or more of the protagonists, and believe me, what House of Ashes does not lack are chances for them to perish.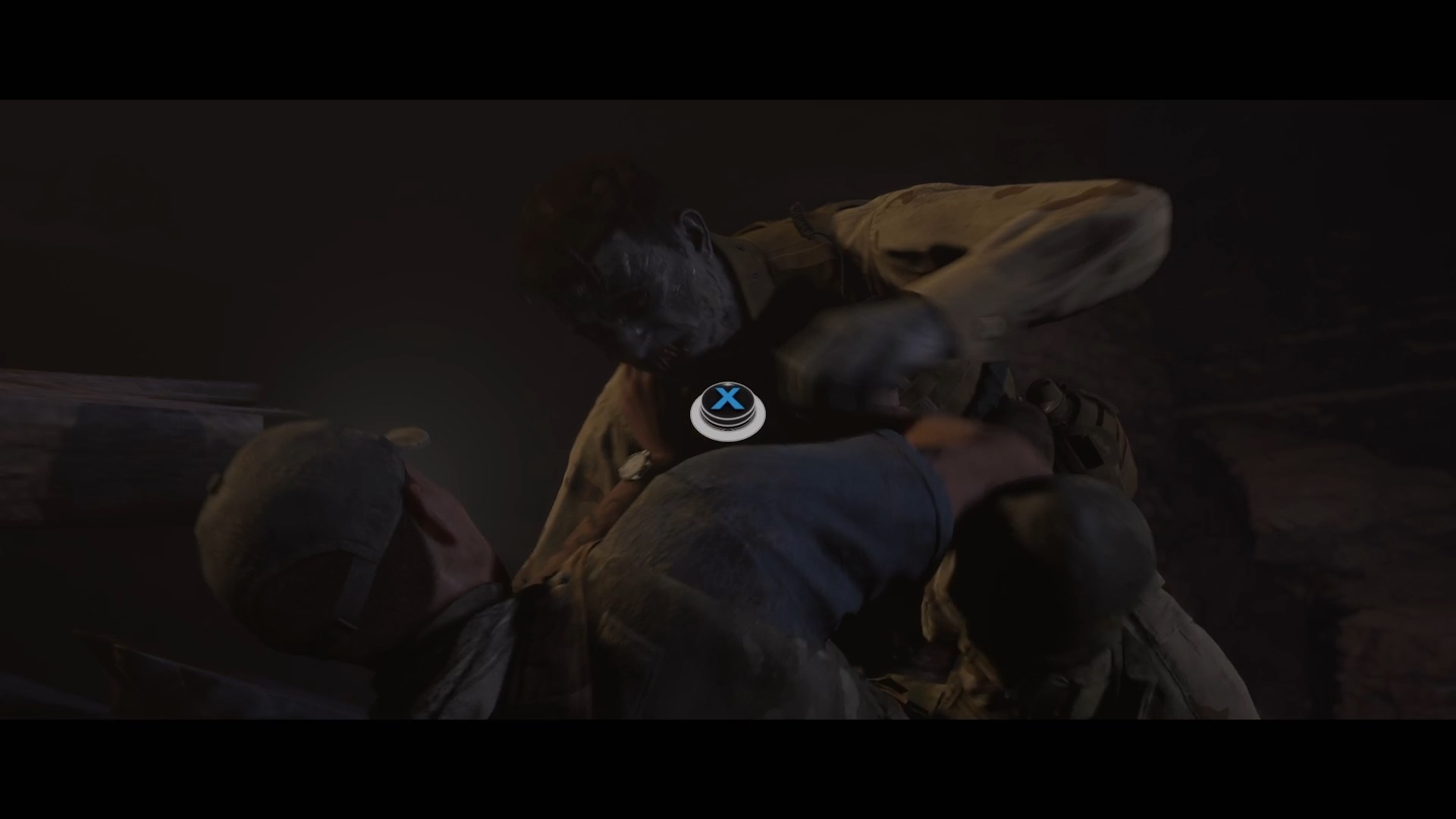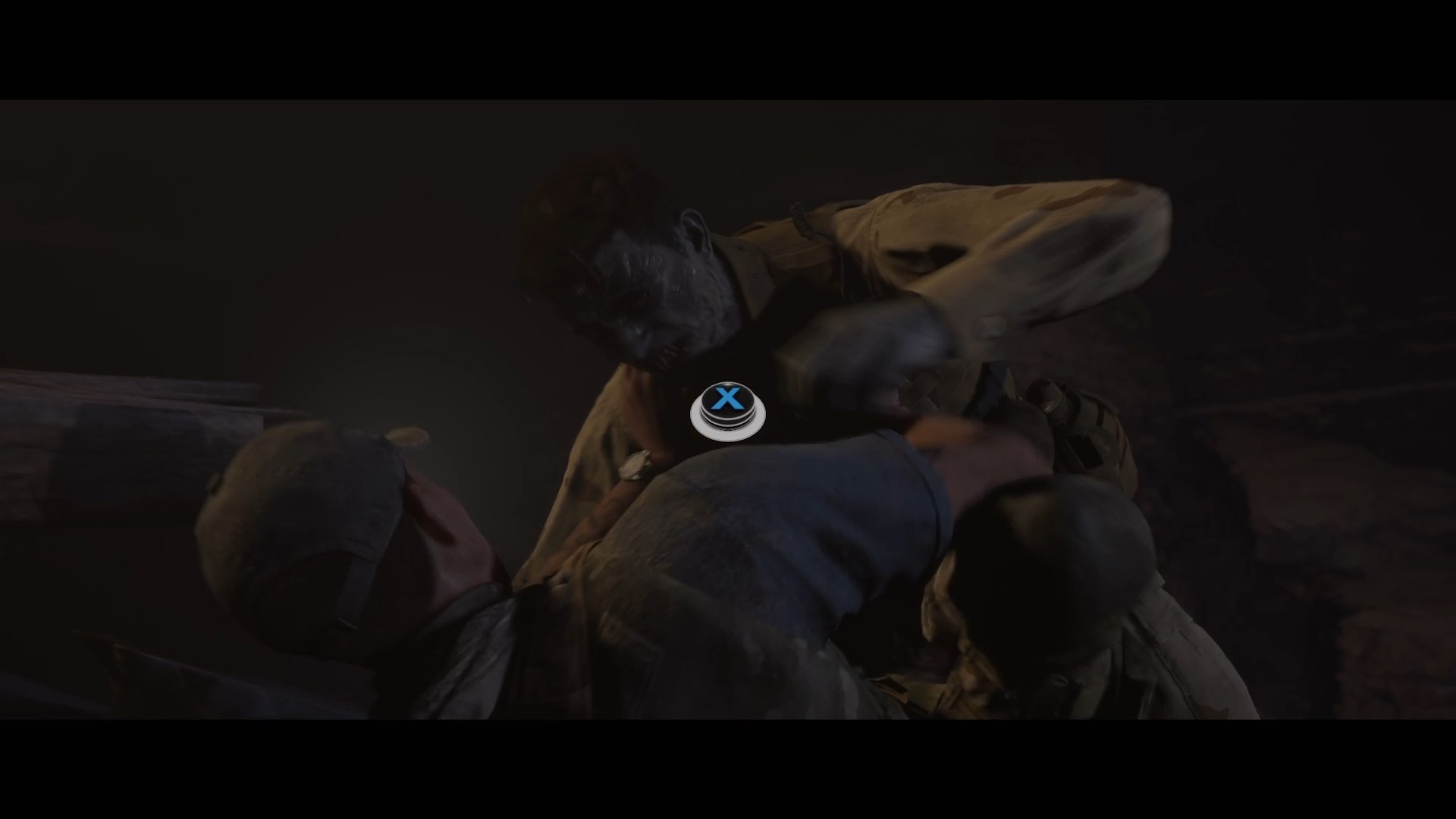 Fonte:  Stella/Voxel
And remember I commented on the betrayals? Well, in some situations it is necessary to really stop and think if taking an action is really worth it, because the act can end in tragedy. Sometimes, oddly enough, it's best to ignore the instinct to act.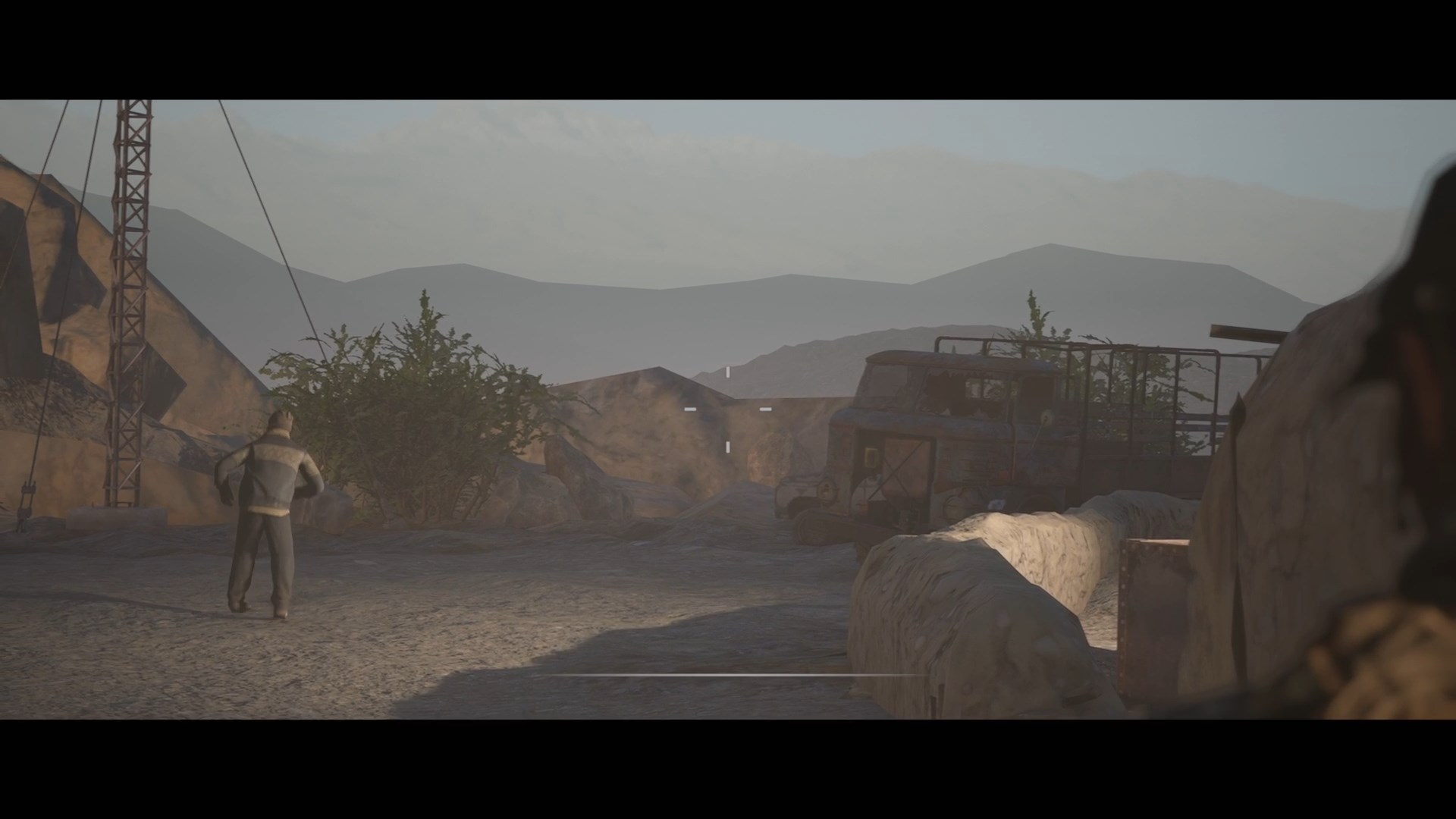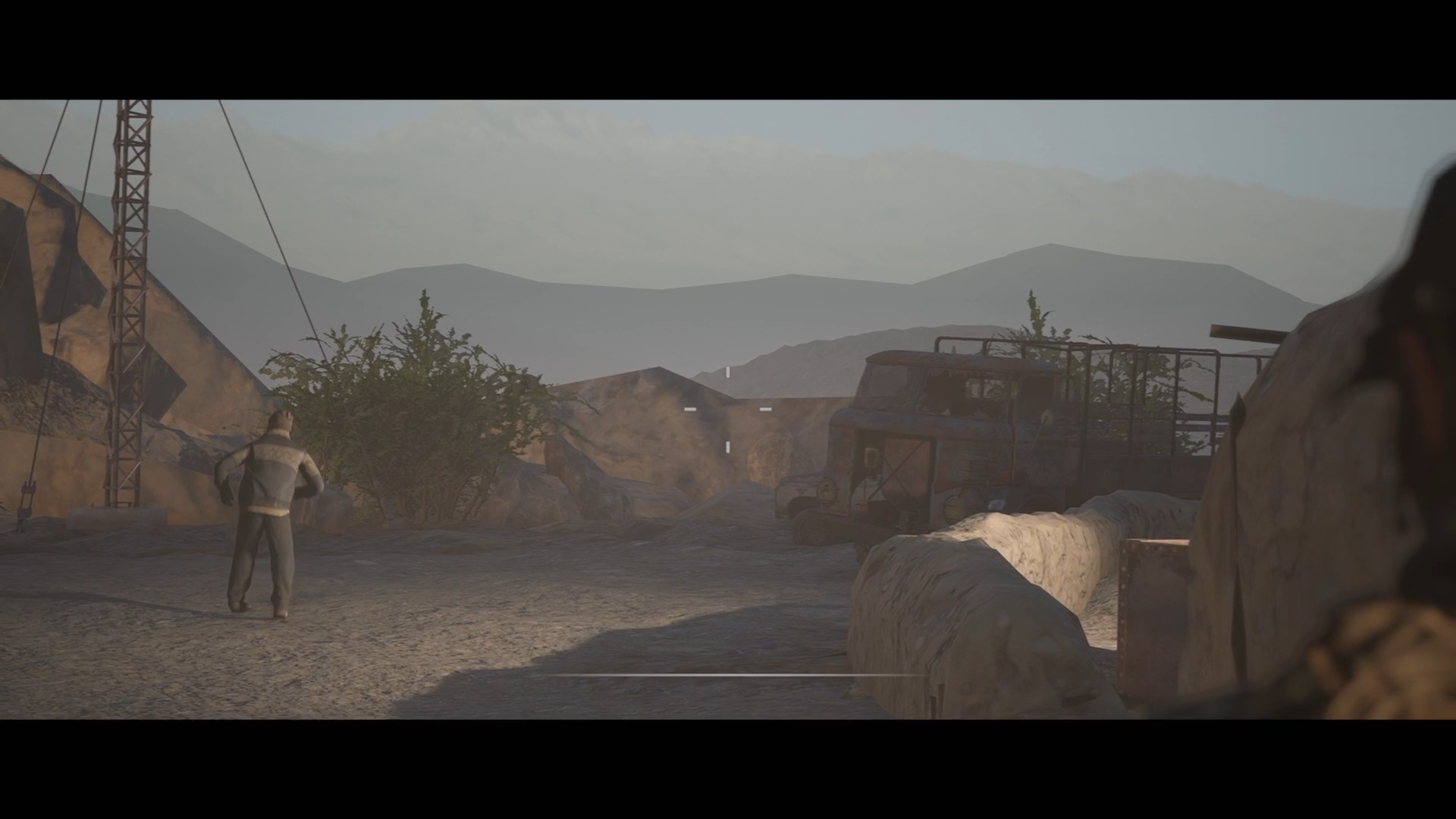 Fonte:  Stella/Voxel
One detail that I found really cool is that your dialogue choices really impact the initial characteristics of each one. In my gambling, I saw the famous tough, bigoted Marine turn into a more open and gentle guy, ready to risk his life for a stranger he was once determined to fight.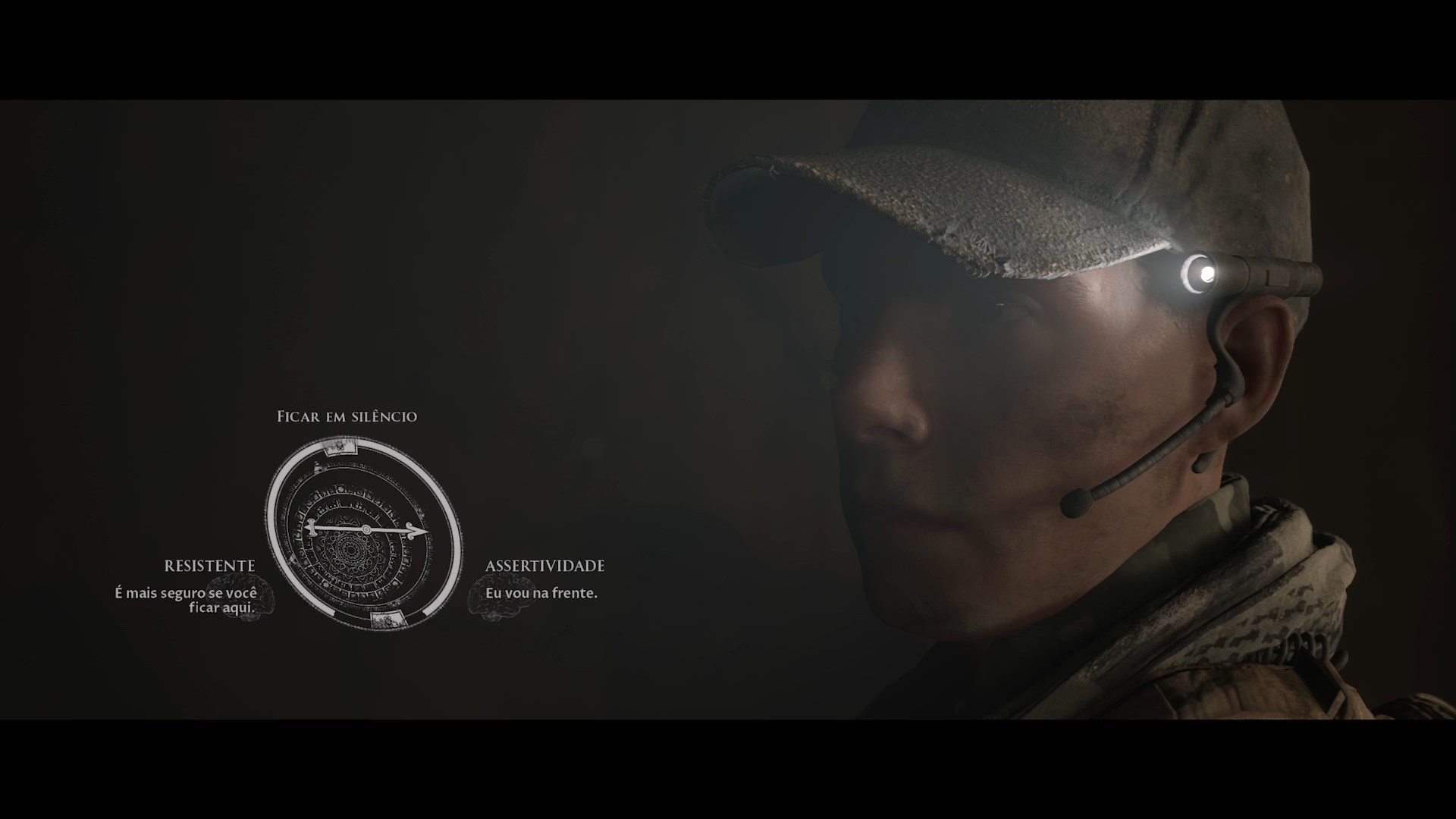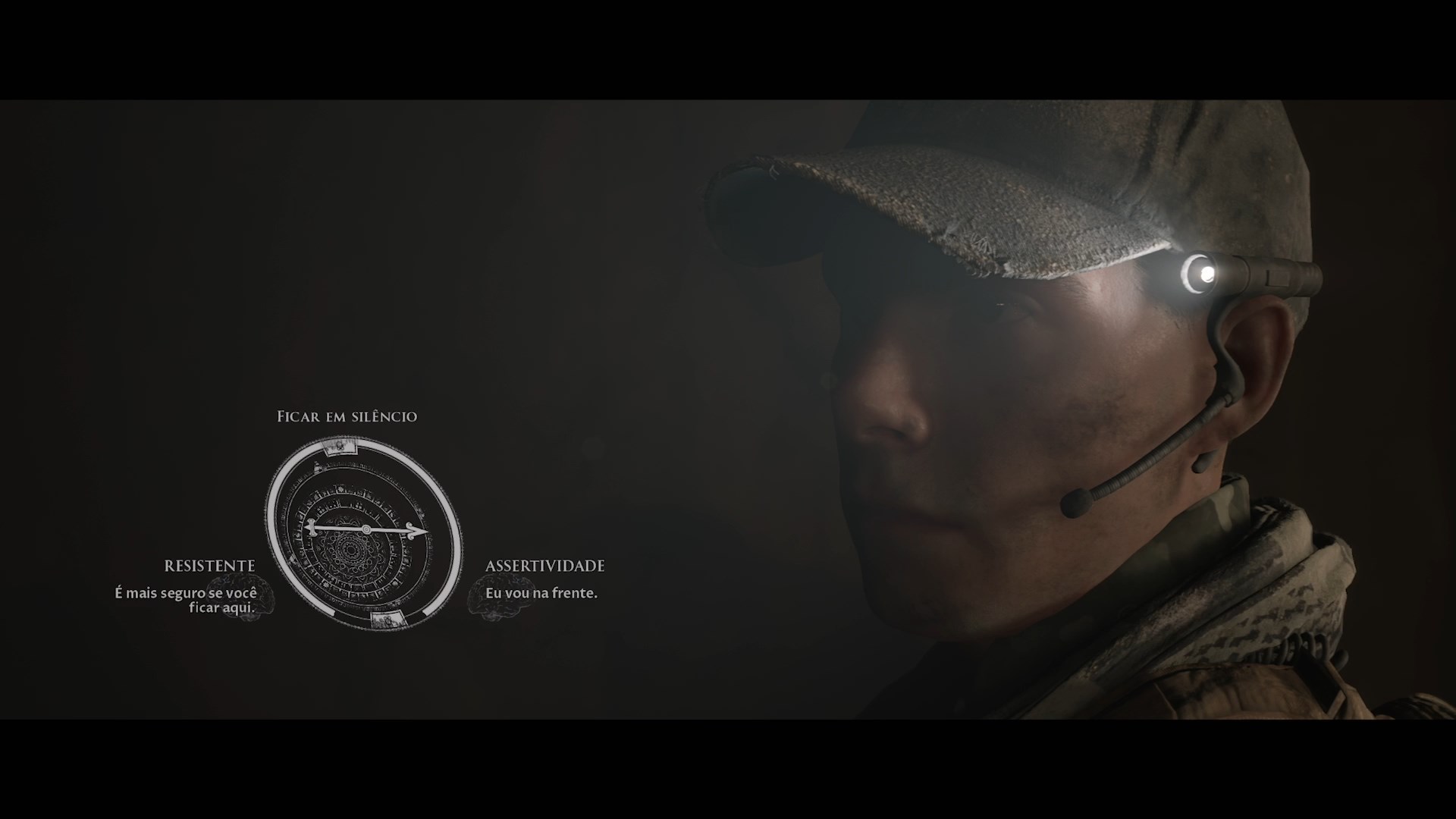 Fonte:  Stella/Voxel
Of course, you can always choose paths that lead to chaos and destruction, and that's the fun of these interactive adventures, the characters become what you would like them to be and can walk to many different endings.
We all have our demons
Nothing in this life is made up of only positive points, and House of Ashes it is also not without its flaws. In certain parts, camera angles can get very awkward and end up hindering visibility.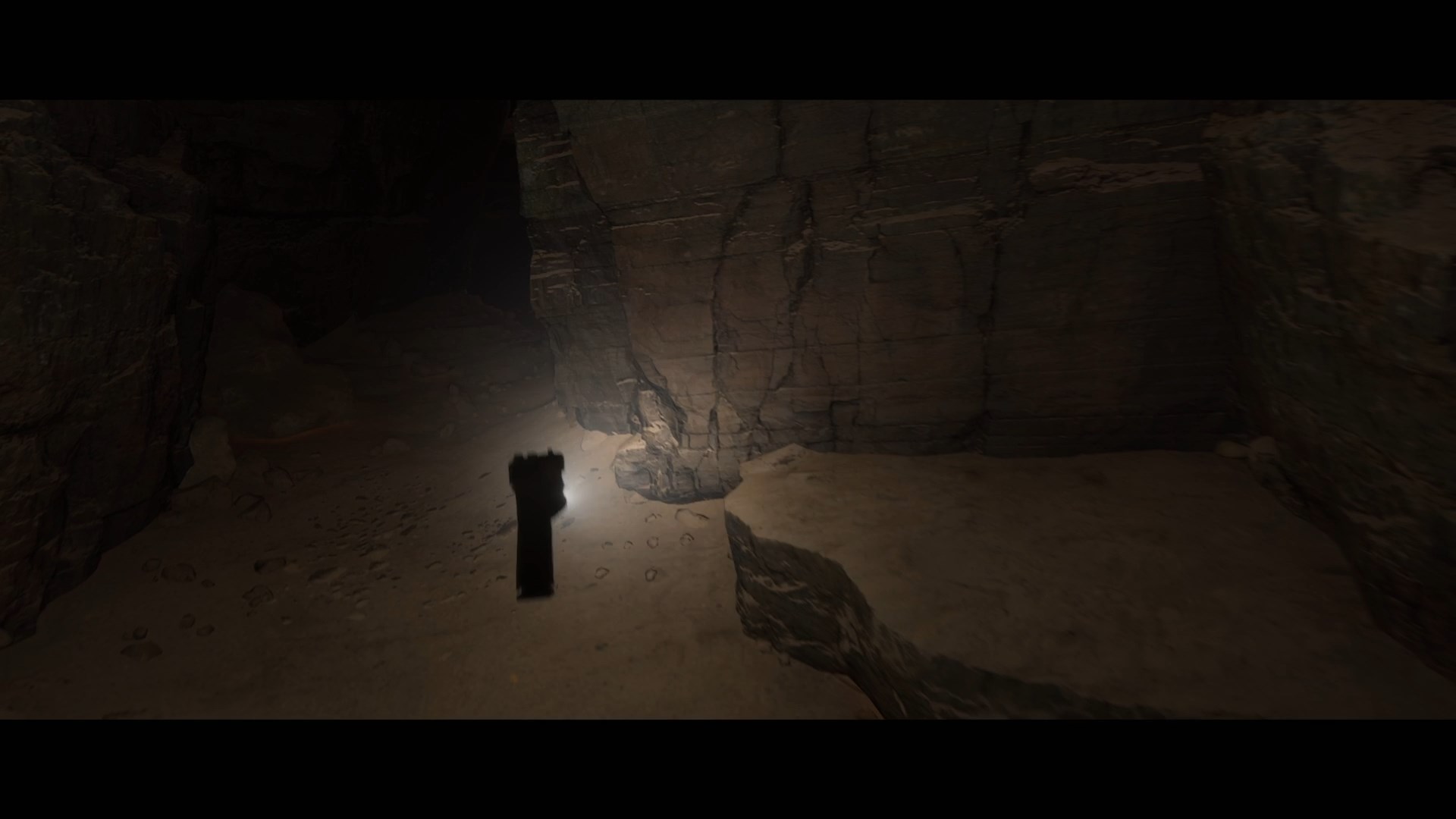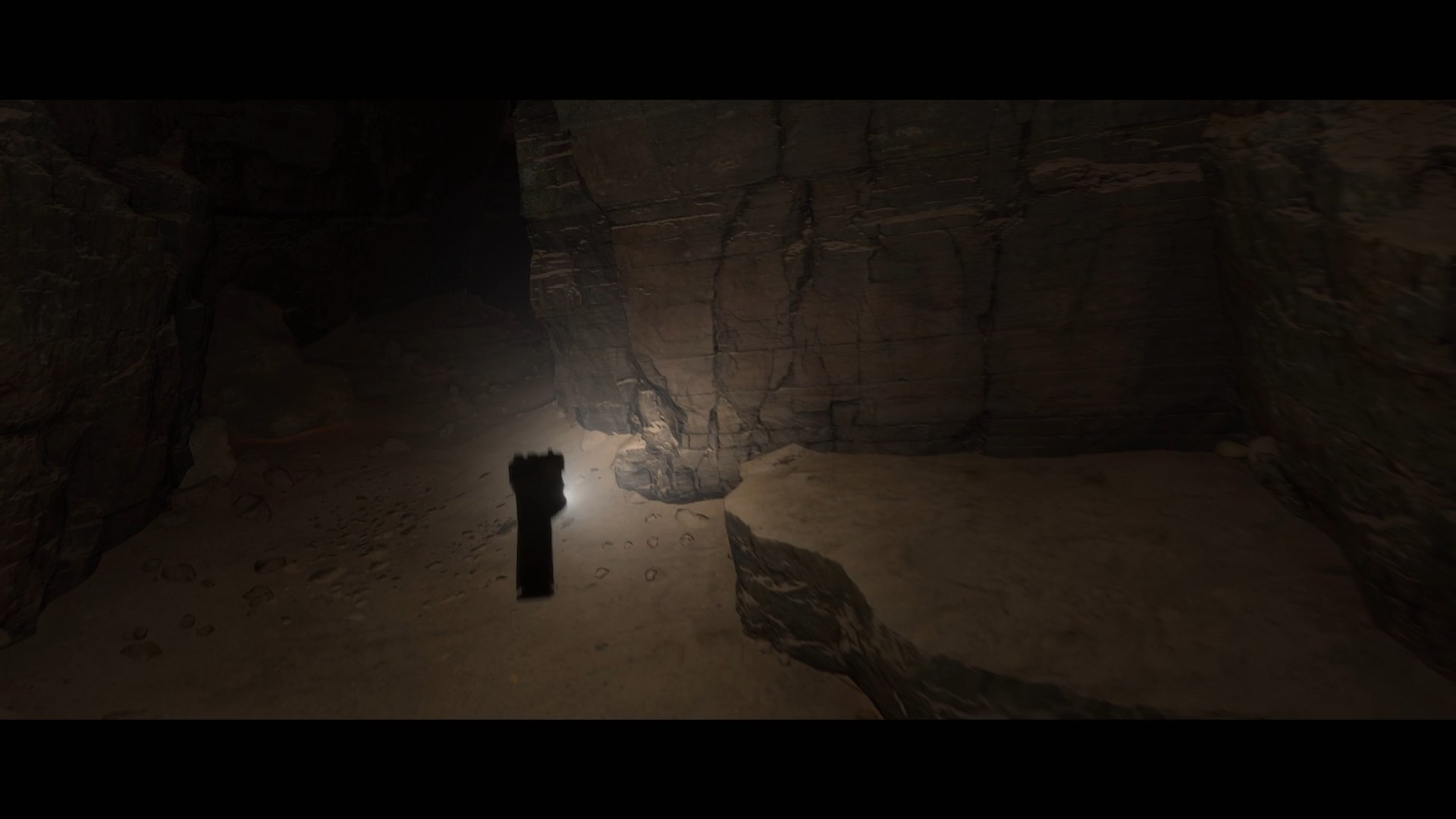 Fonte:  Stella/Voxel
And the chapters are very long, so if you decide to go back and reshoot the situation that went wrong, you can prepare yourself for a very dull period full of long scenes already seen, which leads to considering whether it's really a good thing to go through this again , especially in moments full of surprise QTRs that can wipe out the protagonists you've fought so hard to save.
It is worth it?
Even with the little problems and long scenes, it's certainly a good idea to give this game a chance. The plot is very well done, presenting details throughout the gameplay in the form of files, tablets and narrations that gradually complete the puzzle of the horrors that took place in the temple.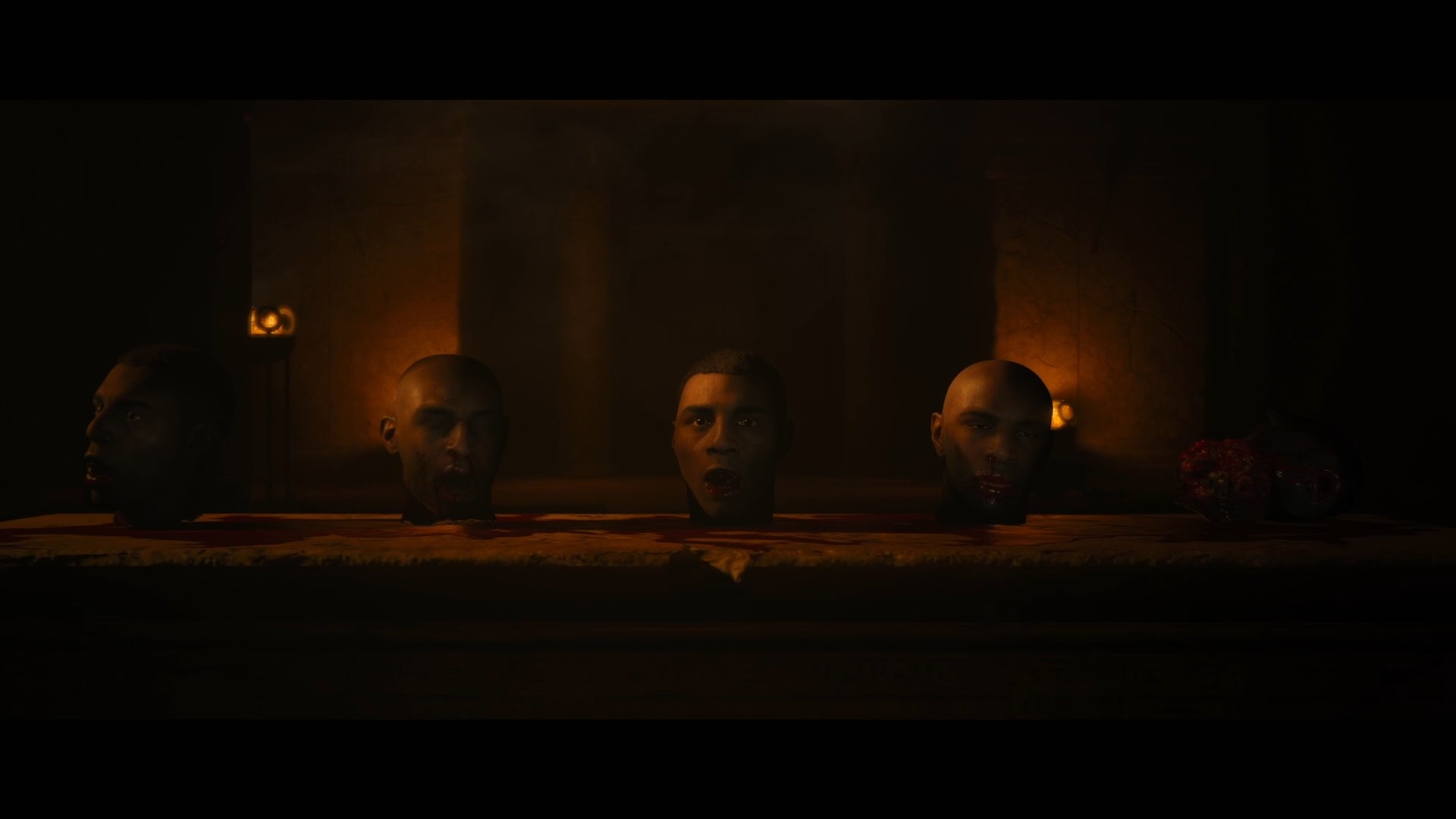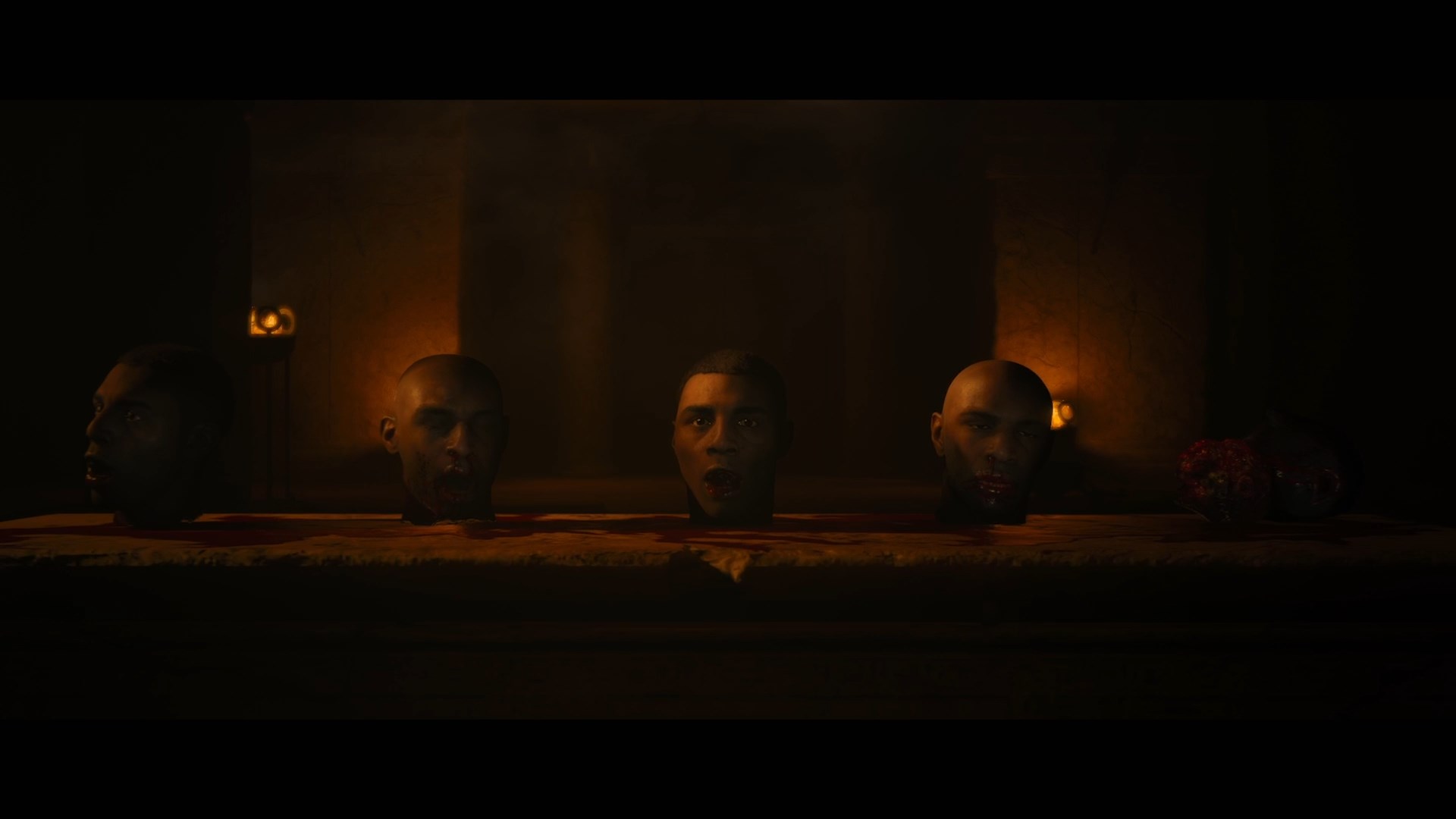 Fonte:  Stella/Voxel
In addition, the characters have interesting personalities, which will make you not only become fond of them, but also do everything so that they can get out of this hellish place. And being a relatively short title, it's a great option to enjoy a terrifying day or two, alone or with someone.
House of Ashes has been kindly provided by Bandai Nanco to carry out this analysis.